Most journalism students aspire to work in print or broadcast media, or maybe land a high-profile communications job.
Nicolina Lanni, who graduated from Carleton University with a Master of Journalism degree in 2007, applied the skills she learned at school in a different direction and has found her niche as a documentary filmmaker.
Lanni is one of the directors on the second season of Discovery Canada's Disasters at Sea, a six-part docudrama series focused on mysterious marine disasters in recent history.
Each 60-minute episode is a thrilling journey that follows a real-life disaster, with detailed insight from marine investigators as they discover the chain of circumstances that caused it. The shows are packed with suspense and intrigue and feature a combination of archival footage, re-enactments, expert analysis and testimonials from survivors.
Season one, which aired last spring, won the Canadian Screen Award for best factual series.
Lanni worked behind-the-scenes with executive producer Kelly McKeown and series producer Alix MacDonald to select the stories to be told and the people who were going to be interviewed, including accident investigators, survivors and crew members' relatives.
"These stories are all about epic marine disasters and follow the heroic investigators as they piece together evidence to find out what went wrong," says Lanni, who was in charge of shaping the stories and gathering content for each episode.
Season two covers accidents such as the Titanic-like sinking of the Queen of the North, a 125-metre B.C. ferry that struck an underwater ledge off Gil Island in the Inside Passage in 2006 while carrying 101 passengers and crew members — all survived except for two.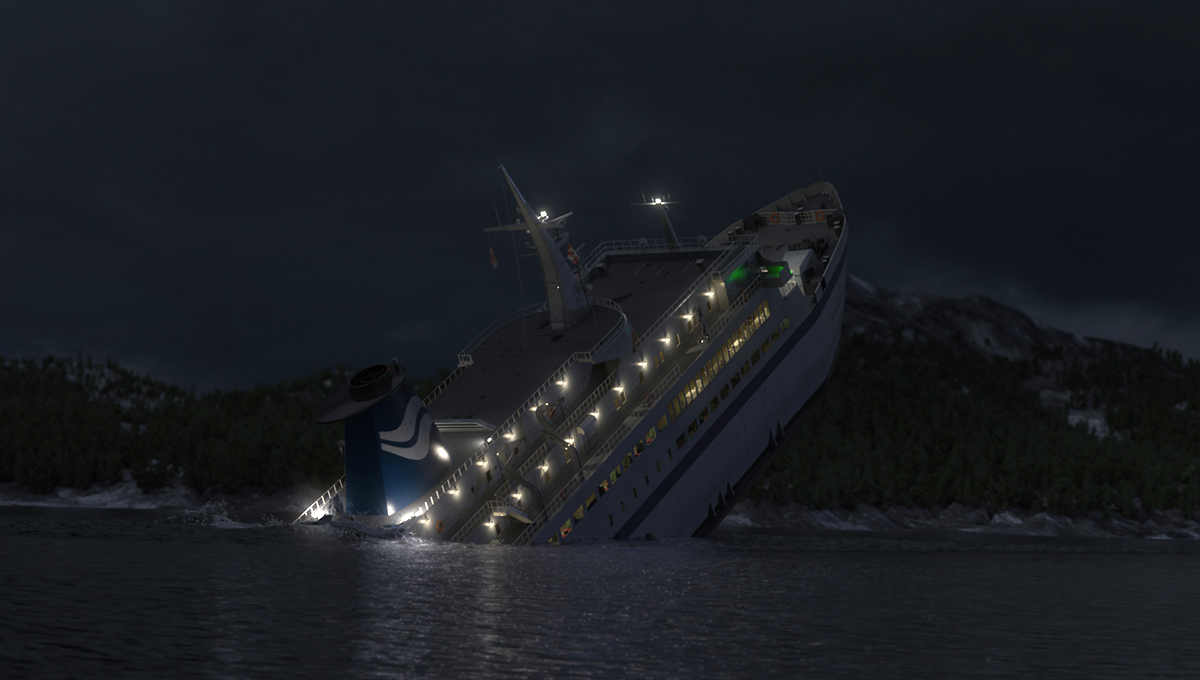 "I think season two definitely pushes the envelope in terms of dramatic recreations," says Lanni, explaining how witnesses' firsthand recollection were brought to life in a studio in Hamilton, Ont. "The access we had to the people featured in these stories was really unbelievable.
"These are unimaginable cases of ginormous freighter ships coming into trouble, sometimes sinking with everybody on them," she continues.
"Being with some of the family members of the victims and hearing them tell the stories of their loved ones calling them from these ships on satellite phones as they were sinking was pretty intense."
"Nicolina brings a creative and collaborative talent to directing the documentary aspect of this series," Disasters at Sea line producer Tara Anderson says about Lanni, "and is very compassionate towards our contributors."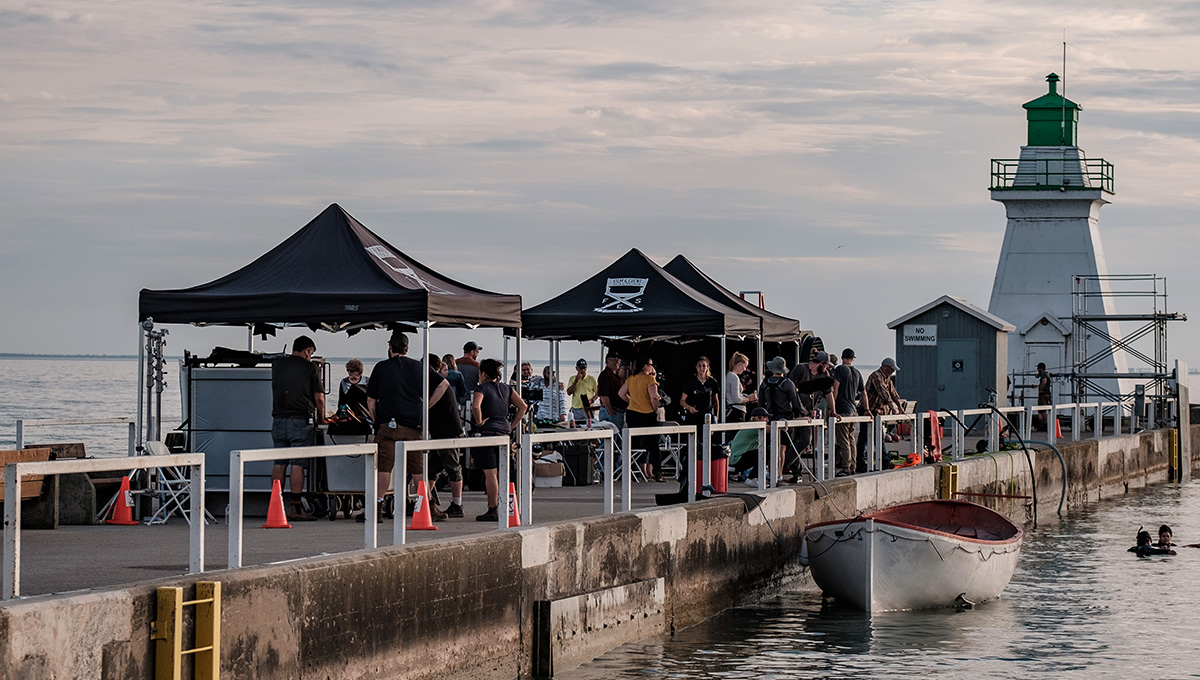 A Passion for Storytelling
Lanni, who was born in Niagara Falls, Ont., and now lives in Toronto, has had a passion for storytelling and connecting with people since she was young.
"As a kid, I did local news in high school," she says. "I loved going out and interviewing people."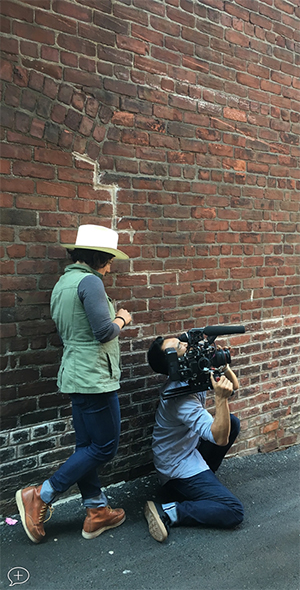 After finishing her undergrad degree in theatre and women's history at Brock University, Lanni went on to grad studies at Carleton.
"Like any master's program, it was super rigorous and very challenging," she says about journalism school.
For her master's research project, she travelled to South Africa to shoot her own documentary about AIDS treatments in a small rural community.
"I did the whole thing by myself and it was a terrible documentary," she says, "but it was definitely a life changing experience. It hooked me: 'OK, this is what I want to do.'"
Throughout high school and undergrad Lanni worked as an on-air reporter for a local cable news show in Niagara Falls, and after graduating from Carleton in 2007 she got a job as a producer for CBC Radio's arts show Q, but a year later she left the world of same-day-stories to pursue documentary and television opportunities.
She got a gig working as a researcher and associate producer on an A&E Network feature docudrama and played a similar role on a National Geographic docudrama series before moving on to more senior jobs and eventually directing.
"I knew that the stories that I wanted to tell were going to be longer and more in depth," says Lanni. "I needed to find the medium that was going to allow me to do that."
Her first feature-length documentary, Lost & Found, about the unlikely friendships forged in the wake of the 2011 tsunami in Japan, premiered at Toronto's Hot Docs theatre in 2016 and can now be seen on Amazon Prime.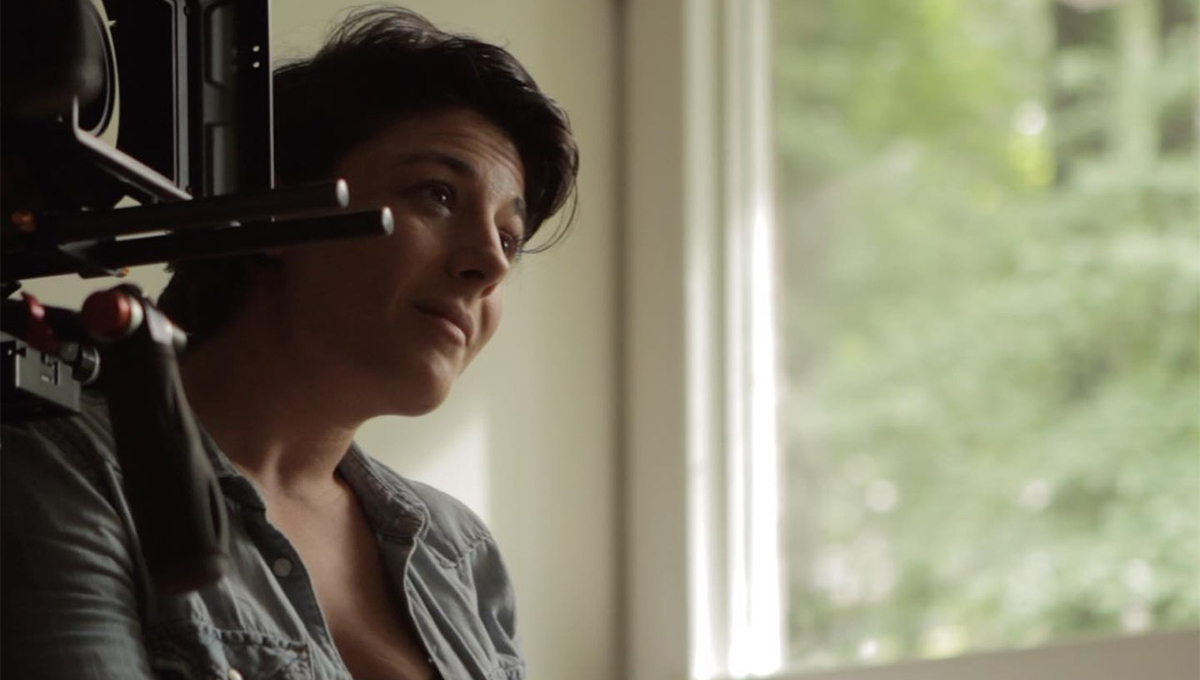 A year later, she directed and produced and an A&E documentary series called The Eleven about 11 girls who went missing in Galveston, Texas, in the 1970s, and in 2019 she directed a feature documentary for CBC, Spaceman, that followed a family on Vancouver Island as they tried to piece together the story of their brother who had vanished in 1980 after claiming he was going to space and was never seen again.
"Most of the content I'm making does not fall into what would traditionally be considered investigative journalism," says Lanni, "but I carry with me the same principles and ethics.
"Carleton gave a high standard of journalistic ethics and practices that have really shaped the way that I move forward as a storyteller."
The second season of Disasters At Sea started on Discovery Canada on Oct. 18, with new episodes every Sunday. It will air in 110 countries worldwide.