The Landon Pearson Centre (LPC) at Carleton University celebrated the 40th anniversary of the International Year of the Child on May 23, 2019, commemorating the United Nations proclamation of 1979. The event consisted of a networking fair and roundtable discussion.
Canada satisfied the UN's mandate in 1979 by giving more than $1 million in grants to groups working for youth across Canada, and developing an agenda for future efforts for the rights of children.
The LPC is a longstanding Carleton affiliation created by Pearson, former vice-chair of the Canadian Commission for the International Year of the Child. The LPC believes in the ability of children to make social change and is committed to organizing youth public participation.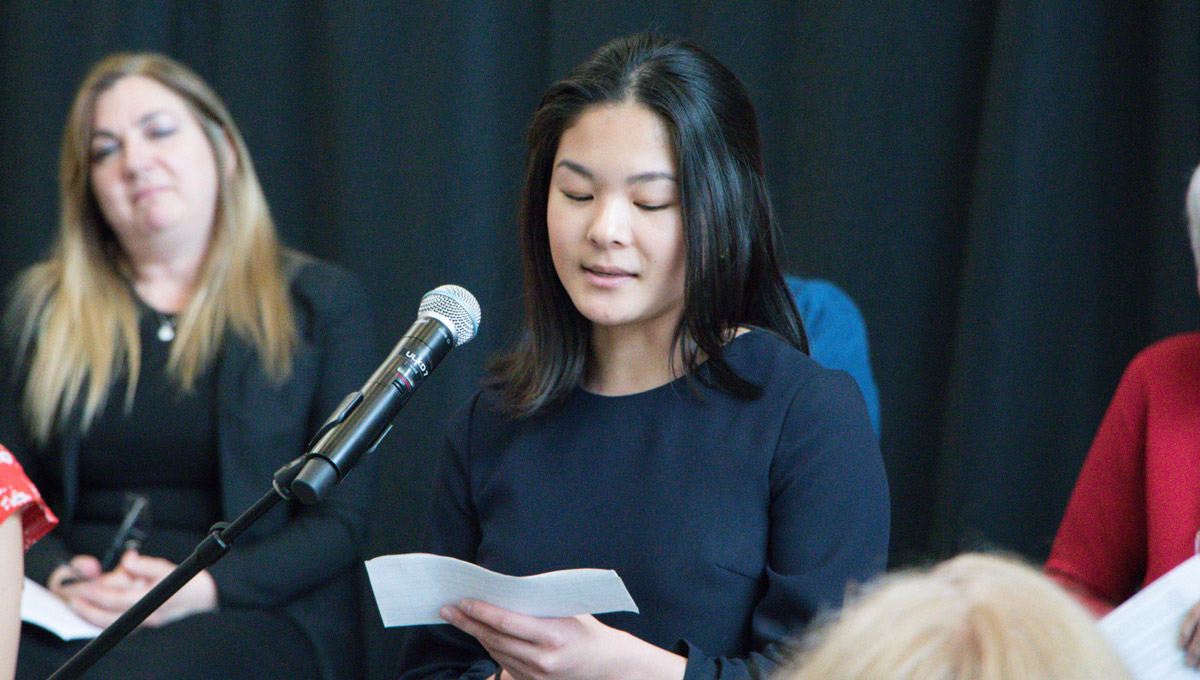 Voicing Concerns and Celebrating Accomplishments
Pearson served in the Senate, where she became known as the Children's Senator. Later, she was named Advisor on Children's Rights to the Minister of Foreign Affairs before becoming the Personal Representative of the Prime Minister to the 2002 United Nations Special Session on Children.
Landon Pearson hosted a discussion of youth presenters who voiced their concerns and accomplishments.
"Spiritual health is seen as a protective factor in children's mental health and these children have said that connection to the land is a vital component of healthy spirituality," she said.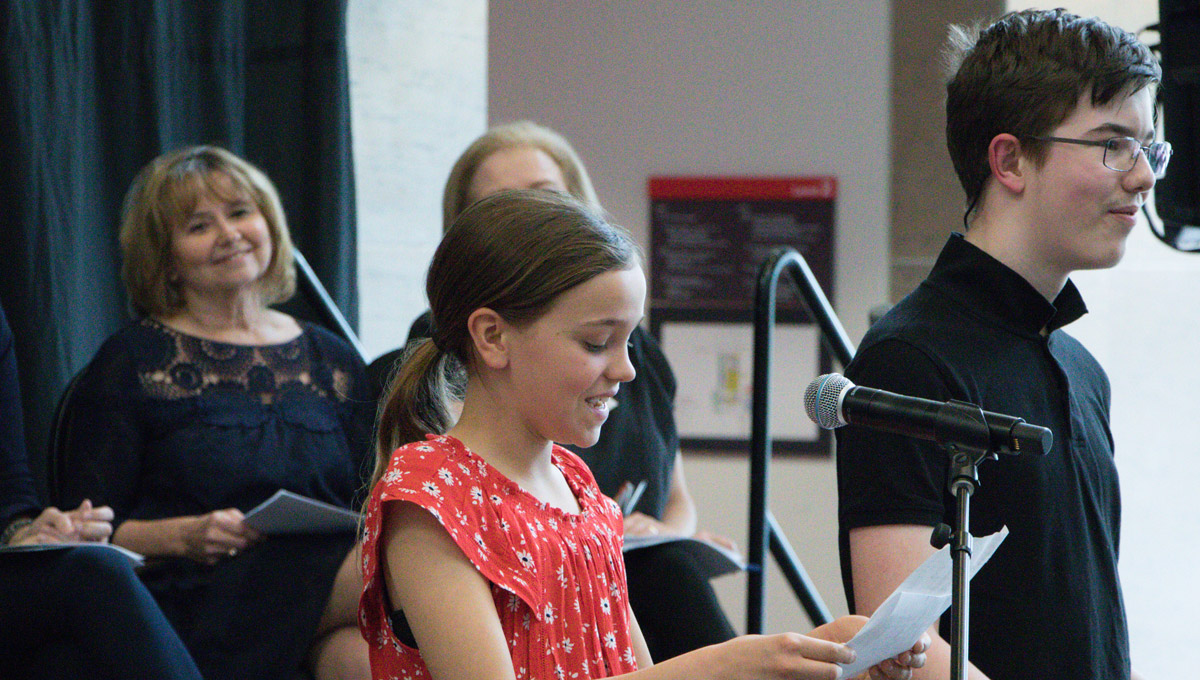 Exploring Progress Made Since the International Year of the Child
Youth presenters Sofia Henson Preibisch, Abigail Hatankaka and Alex Krneta spearheaded the discussion with quotes that Pearson had collected in 1979 about children and expressed their opinions on progress since then.
"I think there's a lot of energy in (this generation) and I think that a lot of them are activists . . .  they see the world as something they can contribute to," she said.
The climate crisis's ability to bring youth together is another element of this generation that makes Pearson hopeful.
"The sense of urgency is greater.''
According to Pearson, the best thing we can do for children is simple.
"To listen to what they say rather than what you think they should say."
Tuesday, May 28, 2019 in Landon Pearson Centre
Share: Twitter, Facebook