Two years ago, when a report called "Origins of Lateral Violence in Aboriginal Communities" was launched at a sunrise ceremony on the site of the former residential school in the northwestern Ontario town of Sioux Lookout, a local leader and residential school survivor had a suggestion for the study's main author.
"Why don't you do something up here," Garnet Angeconeb said to Amy Bombay, the Aboriginal Healing Foundation research consultant and Carleton PhD graduate who wrote the report with her thesis advisors, health psychologist Kim Matheson and behavioural neuroscientist Hymie Anisman. "Can you do something for our youth?"
That question — and a desire among Indigenous leaders and academic researchers to work together for positive change — was the inspiration behind "Youth Futures: Bringing Together Indigenous and Western Approaches to Promote Youth Resilience and Prosperity in First Nations Communities." The ambitious seven-year project aims "to identify and act on the multiple factors that enable First Nations communities in northwestern Ontario to build on their strengths in order to foster youth resilience and to empower them to prosper as leaders in their communities."
Youth Futures, which is supported by a $2.5-million Partnership Grant from the Social Sciences and Humanities Research Council, and is led by Matheson, the director of Carleton's Canadian Health Adaptations, Innovations and Mobilization (CHAIM) Centre, represents a new collaborative approach to research and intervention in Indigenous communities.
The entire project — including its processes and priorities — will be guided by conversations between Indigenous and non-Indigenous university and community-based researchers and members of the 33 First Nations in the Sioux Lookout First Nations Health Authority (SLFNHA) catchment area north of Thunder Bay, with health, cultural, educational, economic and legal organizations in the region contributing to the dialogue as well.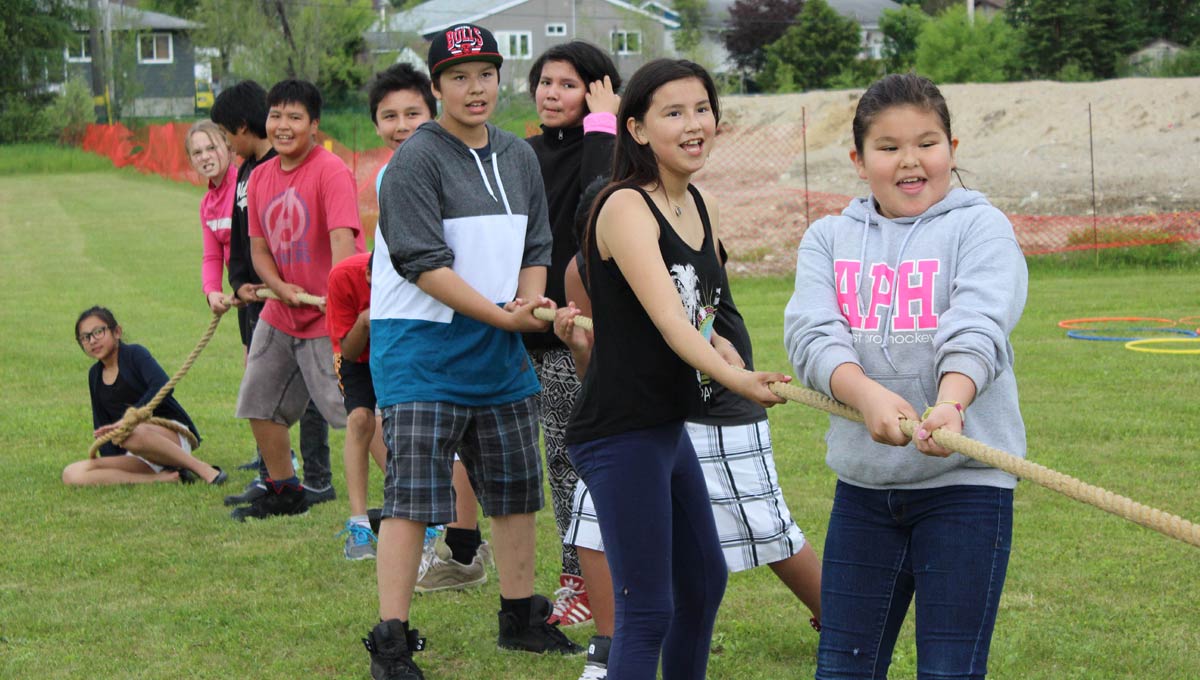 Indigenous research for
Indigenous communities
Youth Futures could help address a diverse spectrum of issues such as education, economic development, community well-being programs, parenting skills, or the need for more opportunities for extracurricular activities and skill development among youth, but these directions won't be set — and the work to co-create solutions won't begin — until communities have a chance to identify specific challenges that they face, and their priorities for addressing them.
Indigenous methodology, such as the importance of giving voice to oral history, will inform this process. And there's a reciprocal dimension: "To achieve reconciliation," a project summary explains, "it is also incumbent on non-Indigenous Canadians to understand how to contribute to the healing and growth of Indigenous peoples."
When communities identify what they would like to focus on, and share information about their strengths and assets, Matheson and her colleagues will be able to bring to the table people who have the expertise to work with communities to design, implement and evaluate possible solutions.
"We're a very large interdisciplinary group," she says, "and our goal is to provide a set of tools that help create the conditions that allow youth to flourish in their communities.
"We want to get a broad sense of what services and supports already exist, and what the challenges are, and then we can work together to coordinate a response."
This approach reflects a sea change from the days when well-meaning but often misguided outsiders would parachute into Indigenous communities, intending to help without understanding the terrain they were entering.
A new era in Indigenous research
"People who live in these communities understand the historical context that others may not know," says Matheson. "That matters, even if one of our main goals is to identify points of entry where we can contribute to making things better. They need to have a voice and the power to direct the projects they're participating in, which is a much more effective way to address community needs."
One need that many SLFNHA communities face is that with only four high schools in the region (two in Sioux Lookout, one in Sandy Lake and one in Thunder Bay), teenagers are often away from home for much of the school year, then have a hard time finding things to do when they're back for the summer — and a harder time finding a reason to remain after graduation.
"How do we change things in a community so when they finish high school they can be productive members of society in their home communities?" asks Matheson. "To turn things around, youth have to be able to flourish within their communities. They're the ones who are going to make a difference."
Youth Futures is organized around four thematic hubs that will guide the research activities: encouraging youth empowerment and well-being; building resilience and supportive relationships within communities; facilitating economic development and good governance; and privileging Indigenous ways of knowing and being. Each hub is co-led by an academic researcher and a community partner.
As the funding application submitted to SSHRC declares, "Indigenous youth are the fastest growing population in Canada, and their success will be integral to the future leadership and productivity of the nation. Yet, the intergenerational consequences of colonization and continued practices associated with federal funding, legislative and treaty rights, resource extraction and land development, out-migration due to lack of economic or educational prospects, and, increasingly, changing climates and environments put many Indigenous youth at risk.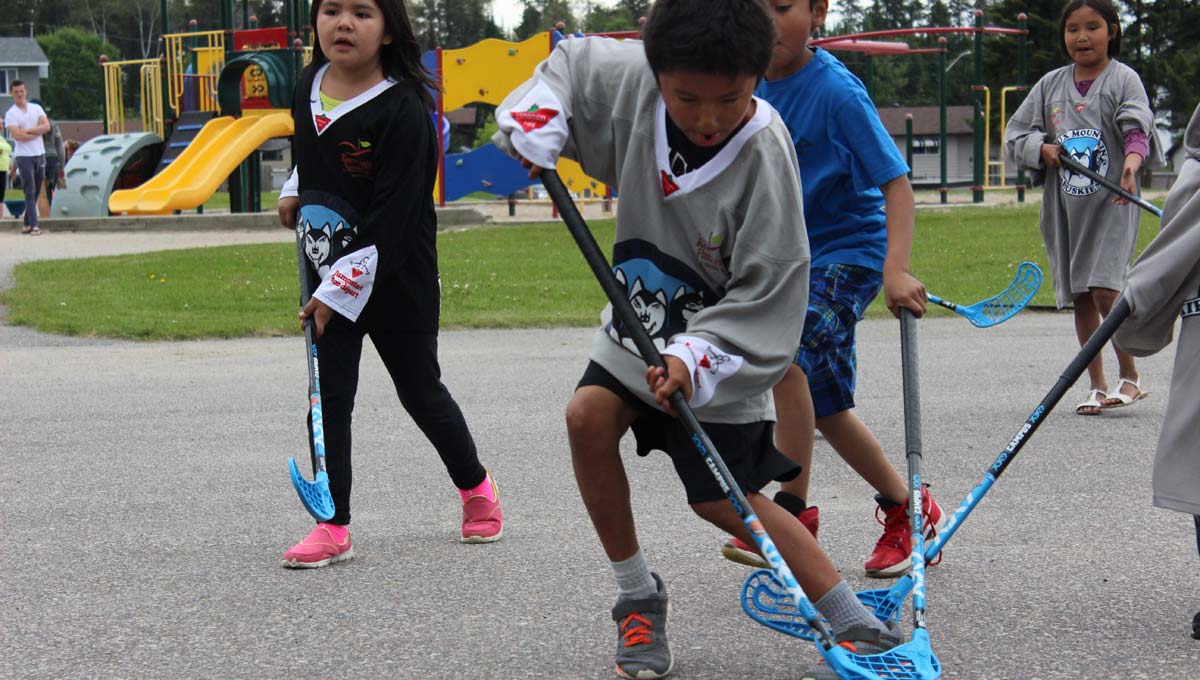 "Numerous programs have been introduced in First Nations communities over the years to foster youth resilience and prosperity. Some successes have been evident. At the same time, problems continue to be present in the lives of First Nations youth, as evidenced by the low high school completion rates (and still lower rates of pursuing post-secondary education), gang involvement, substance and alcohol abuse, and rates of suicide. Clearly there is no single solution or pathway forward. By bringing together the partnership team represented in this proposal, it is possible to take a multi-pronged approach that is shaped by, and with, First Nations communities … to implement and evaluate pathways forward to foster youth resilience and create the conditions for youth to prosper as leaders in their communities."
A diverse team of
Carleton researchers
Carleton — whose participants include Aboriginal and northern development Prof. Emeritus, Katherine Graham, neuroscientist Hymie Anisman, public policy expert Frances Abele, policy and evaluation expert Rob Shepherd, Aboriginal Enriched Support Program coordinator, Rodney Nelson, Sprott School of Business entrepreneurship specialist Tony Bailetti and university archivist Patti Harper — is working with academic partners from Dalhousie University, Lakehead University and Cape Breton University.
Researchers from nine other universities in Canada, the United States and Australia are also playing a role. This is in addition to the seven partner organizations already playing a lead role in Indigenous youth education, health and well-being in the region.
Amy Bombay, Matheson and Anisman's former graduate student, now a professor in the Department of Psychiatry and School of Nursing at Dalhousie, is one of the project's leaders.
Her research interest in the long-term impacts of residential schools, in particular on mental health, has personal roots — Bombay is from Rainy River First Nations, an Ojibway community west of Lake Superior on the Ontario-Minnesota border.
Youth Futures, in a sense, is a continuation of the work that led to her report on lateral or peer-to-peer violence. The partnership's "participatory methodology" she says, holds great promise.
However, just as there are differences between Rainy River and Sioux Lookout, differences between the individual First Nations in the Sioux Lookout area will present challenges for the researchers.
"Really, the ultimate goal is to help them build on their strengths," says Bombay, "and support their best ideas for how to move forward."
Those strengths could include community initiatives as varied as a successful suicide prevention program in one community and a solar power project in another.
The importance of well-being
among Indigenous youth
The demographics argument, that Indigenous youth are the fastest growing population in Canada, is one reason Youth Futures is important, says Bombay. But so are social, cultural and economic arguments, not to mention funding disparities and shortfalls. "Improving well-being among Indigenous youth," she says, "will benefit everybody."
It took two years of relationship building after Bombay's report was released in Sioux Lookout to get Youth Futures to the starting line. The short-term goal of the project is to establish active relationships with three to five communities within first couple years, and grow from there.
"We want to learn what works in one place, and then see how communities can work together to apply the approach elsewhere," says Matheson. "We want to do something that actually makes a difference — and to understand what factors led to that difference."
From a research perspective, explaining and disseminating information about these factors could have important outcomes far beyond northwestern Ontario. If the right kind of evidence is assembled, Youth Futures could have national policy implications.
One local success story, which is being evaluated by Carleton's Social Diversity Lab, is the Sioux Mountain Public School's Mitacs-funded Hockey Skills Academy, where students participate in on- and off-ice skills development and training. As part of the program, students also learn valuable employment skills such as teamwork, leadership, responsibility, perseverance and problem solving.
"It's extremely important to build capacity locally as a step toward community-driven developments," says Matheson. "There are many seeds there."
Graham, a project leader who travelled to Sioux Lookout several times during the development of Youth Futures, says it has been important to get a practical sense of what resources exist, and how researchers might constructively engage with their local partners.
"It's very important to get a sense of the on-the-ground realities," says Graham. "I like the toolbox analogy. We have a lot of different backgrounds, and our job is to bring those to the table and talk to community members about where and how they'd like to proceed.
"What we have to offer is an array of approaches that these communities would otherwise not have access to. The scale of this project is unique."
Friday, October 7, 2016 in Indigenous, Research
Share: Twitter, Facebook