By Tyrone Burke
Photos by Chris Roussakis
For most of human history, our ancestors lived a rural lifestyle – but in May 2007, a seismic shift occurred. That's when city dwellers began to outnumber their rural counterparts.
But even before the majority of us lived in cities, they were strongly associated with pollution. Industry was born in urban areas and conspicuous consumption took root in them. But cities aren't just a source of pollution — they can also be part of sustainable solutions to the environmental crises we're facing.
"Cities are often denigrated as the sources of environmental harm," says David Hugill, an assistant professor of urban geography in Carleton's Department of Geography and Environmental Studies.
"But they can be one of the ways that we build resilience to the effects of climate change. That doesn't mean that developer-envisioned density is the answer to our problems, but it does mean that we need to pay close attention to the many benefits of living in close proximity to one another."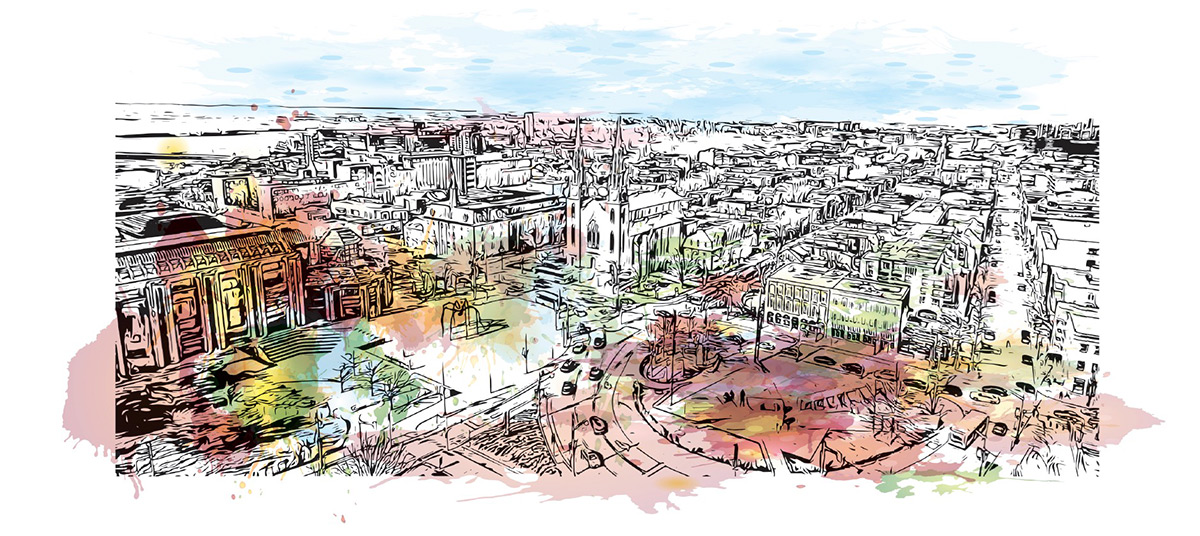 Thinking About What a Healthy City Looks Like
On January 14, Hugill will moderate "Climate change and sustainability and the city" — the first in a series of expert panels in Carleton's new Healthy Cities event series. To be held at 7 p.m. at the Carleton Dominion-Chalmers Centre in downtown Ottawa, the panel will feature Elisabeth Gilmore, an Environment Canada scientist and scholar-in-residence at Carleton; Sheryl-Ann Simpson, an assistant professor in the Department of Geography and Environmental Studies; and Prof. Zoe Todd in the Department of Sociology and Anthropology.
"There is a growing consensus that climate change ought to a part of almost every conversation," Hugill says.
"When we're thinking broadly about what a 'healthy city' looks like, this is a good place to start – but this is not going to be a conventional panel. All three of these speakers have a reputation for challenging orthodoxies. For the most part, you're not going to hear these ideas in mainstream discussions about climate change."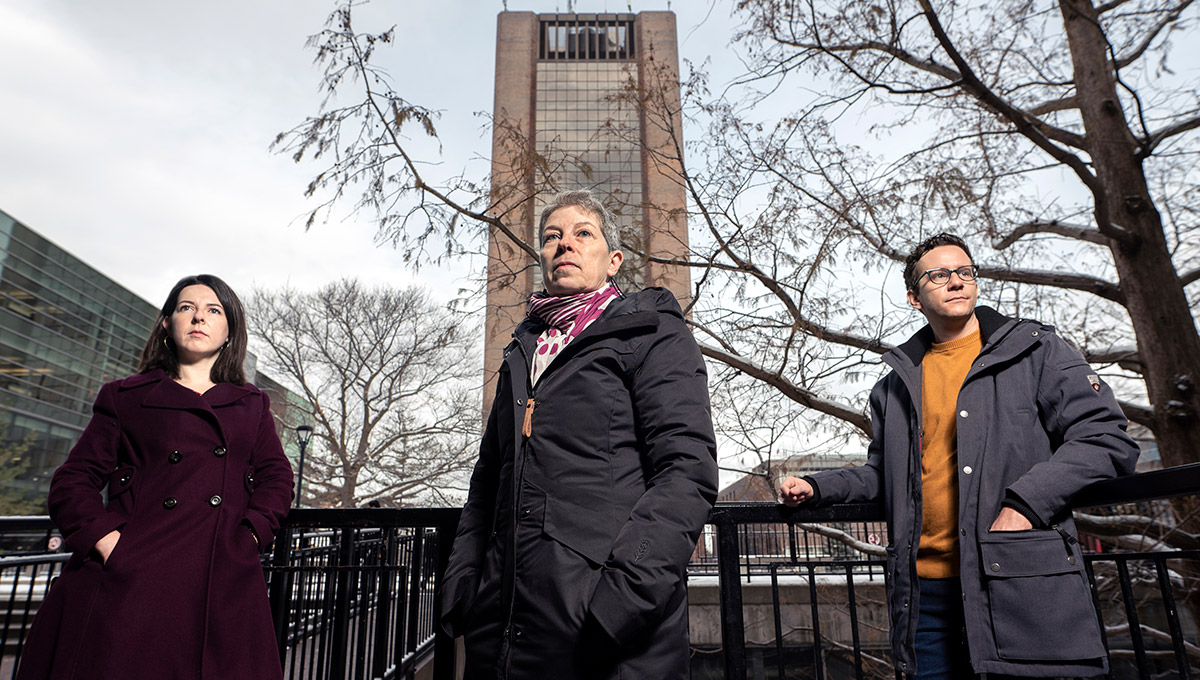 Engaging the People who Live in Cities
The public is welcome to attend all of the events in the Healthy Cities series, which will run through April and feature expert panels on nature, housing, youth and art. Online registration is available here.
"Cities are a theme that cut through a lot of the research we do in the Faculty of Arts and Social Sciences," says Psychology Prof. says Anne Bowker, an associate dean of Student Affairs.
"But research about cities is not very useful, if it doesn't engage the people who actually live in them. Healthy Cities is intended to engage the local community in a dialogue about what makes a healthy city — particularly in 2020. The focus isn't only on academic research, but also on researchers from the community."
Incorporating diverse perspectives on each issue is central to Healthy Cities' approach — each panel will feature at least one member from outside of the Faculty of Arts and Sciences.
"It's a chance for us to reach out and showcase what we're doing," Bowker says.
"Research in the Arts and Social Sciences is meaningful for everyday life. This forum offers an opportunity to build connections with the local community, but also to let the community know that we are doing research that is relevant – in housing, mental health, sustainability."
Pictured above: Profs. Rachel Burns, Anne Bowker and Chris Webb, who organized the series alongside Hugill
Friday, January 10, 2020 in Faculty of Arts and Social Sciences
Share: Twitter, Facebook