Convocation is a commemoration of each student's academic journey, co-curricular experiences and the countless opportunities to develop social, political or charitable interests.
As we celebrate the return of in-person graduation ceremonies, we've highlighted exceptional 2022 graduates from Carleton's six faculties, each of whom stepped outside of their comfort zones, got involved and developed strong community ties during their time on campus.
Shaylin Allison, Bachelor of Humanities, Humanities and Art History
Shaylin Allison left her hometown of Garden River First Nation in Northwestern Ontario to study humanities and art history at Carleton and in doing so, found a community where she could embrace her heritage, culture and way of being.
"The most valuable thing I've learned at Carleton is to be proud of who I am and where I come from," says Allison, who identifies as queer and Anishinaabe. "I have always been shy, but through meeting so many different people who are proud of where they come from, I learned to embrace every part of myself and be proudly Indigenous."
Throughout her studies, Allison was actively involved in various aspects of university life. She worked for the Centre of Indigenous Initiatives as the Indigenous student communications coordinator, was an undergraduate research assistant and participated in several committees, groups and programming within the Ojigkwanong Centre.
"My most significant memory of my time at Carleton was making my own hand drum and having it awakened in ceremony with Elder Barbara Dumont-Hill at the Ojigkwanong Centre," says Allison.
Allison says she found a sense of community among Indigenous scholars, staff, and professors who contribute to their communities, decolonize academia and make sure Indigenous youth and students have a place to belong and thrive at the university.
Allison spent four months researching Anishinaabe visual art history, culture, and methodology through a unique Ojibway lens under the supervision of Prof. Carmen Robertson. Incorporating her family's ancestral and legal ties to the land as direct descendants of Chief Shingwauk, Allison's focus was on both contemporary and historical art and the visual culture of the area while emphasizing the importance of Anishinaabe worldview, storytelling and sovereignty.
"The success of Indigenous students like myself comes from strong community connection and support, which I have been incredibly lucky to find at Carleton," Allison says. "I have learned that I am capable of so much more than I have ever thought and deserve to feel proud of my accomplishments."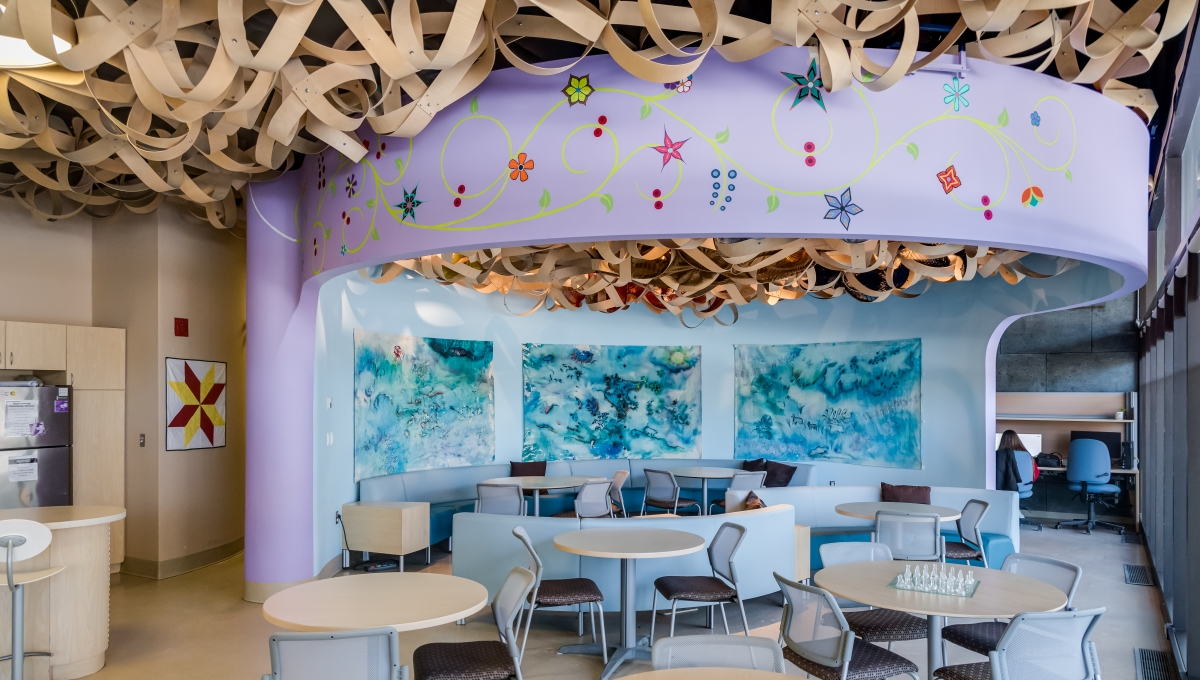 Jaymie Barnabe, Bachelor of Health Sciences, Global Health
Jaymie Barnabe joined Carleton's Faculty of Science in 2018 and has been actively involved in Carleton's science community ever since.
Growing up in a small town in northern Canada, Barnabe had first-hand experience of rural infrastructure and health care, which motivated her to pursue her degree in Health Sciences so that she can help address systematic barriers in the Canadian system.
Barnabe's work in the Spatial Determinates of Health Lab revolved around investigating e-health development in rural communities in collaboration with stakeholders locally and abroad. Sticking to her roots, Barnabe hopes to continue to advocate for those living in rural areas.
Outside of the lab, Barnabe was member of the Science Student Success Centre and Health Sciences Society as well as a volunteer with community organizations like the Canadian Cancer Society and CHEO's autism program — all experiences she says complemented and informed her studies.
"One of the best things I learned is to never give up and to always look out for resources," says Barnabe. "When I needed them, there were so many resources available to me to help me succeed academically and help achieve my goals."
Further reflecting on her four years at Carleton, Barnabe says her experience helped put things into focus.
"At Carleton I had the opportunity to fully learn what I am truly passionate about and my values," Barnabe explains. "Some are directly related to my degree, some learned through extracurricular activities and through experiences with friends."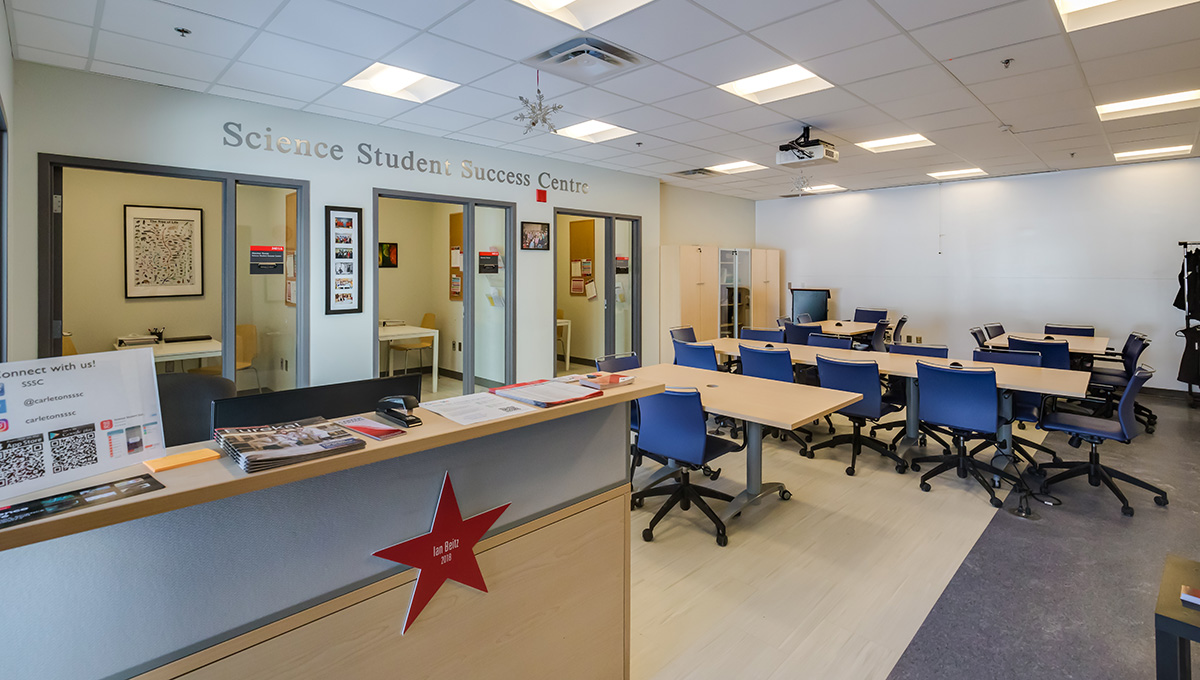 Madison Cohen-McFarlane, PhD, Biomedical Engineering
Seven years ago, Madison Cohen-McFarlane began her journey at Carleton by first completing a Masters of Applied Science, and now her PhD in Biomedical Engineering. Throughout that time, she not only made headlines with her innovative research on cough types and COVID-19, but she also was active as an advocate and teacher.
Cohen-McFarlane served as vice-chair for CUWiSE, Carleton's Women in Science and Engineering chapter, helped to establish the Faculty of Engineering and Design's Women in Engineering and IT (WiE&IT) program as well as worked as an educational development facilitator with Teaching and Learning Services to support teaching assistants and their transition to online and hybrid instruction.
"Through my experiences as a teaching assistant, research-related student supervision, and my work with the EDC [Education Development Centre], I discovered that I am not only passionate about research but also passionate about teaching and learning," she explains. "Supporting undergraduate students in their goals and seeing their 'light bulb' moments was very motivating for me."
Cohen-McFarlane successfully defended her thesis entitled, Human Respiratory Sound Classification for Remote Health Monitoring Applications, which investigated remote monitoring applications of audio in order to track respiratory conditions, including an investigation of cough sound characteristics and how they are related to various diseases, including COVID-19.
The project was part of Ingenious Talks and the recording is one of the most watched videos on Carleton's YouTube channel. The experience led her to begin her career with Koneksa Health, an American digital biomarker company.
Cohen-McFarlane credits her supervisors for the support they provide throughout her studies.
"The continuous guidance from my supervisors, Dr. Rafik Goubran and Dr. Frank Knoefel, and their positive feedback allowed me to thrive in my research and provided me with some amazing opportunities that would not have been available otherwise."
Josh Gray, Bachelor of International Business, Global Financial Management and Systems
Two-time entrepreneur Josh Gray is not only leaving Carleton with a degree in hand, but a new company to run.
The Bachelor of International Business graduate first dipped his toes in the entrepreneurial world during the COVID-19 shutdown by co-founding GuelphBox, a contactless delivery service that offered a range of products from local businesses in his hometown of Guelph, Ontario.
After this experience, Gray became involved in Carleton's Innovation Hub, through which he developed his current venture, Artemis, a data infrastructure firm.
"Carleton is a place where I could continuously try and experiment with new ideas and push the boundaries on what I thought myself and others were capable of," he says. "The environment and the resources Carleton offered provided the opportunity to learn that I can fail successfully. I do not need to know all the answers to try something. This lesson was incredibly freeing and is something I try to put into practice every day."
Throughout his studies, Gray was actively involved in student societies and groups serving on the executive for the Sprott Business Students' Society and Sprott DECA.
Gray encourages future and current students to also take advantage of the variety of offerings Carleton provides outside of the classroom.
"The difference you can have between you and your classmates is you can get involved and dive in. Try different clubs and groups, put in the extra time and you will see the rewards."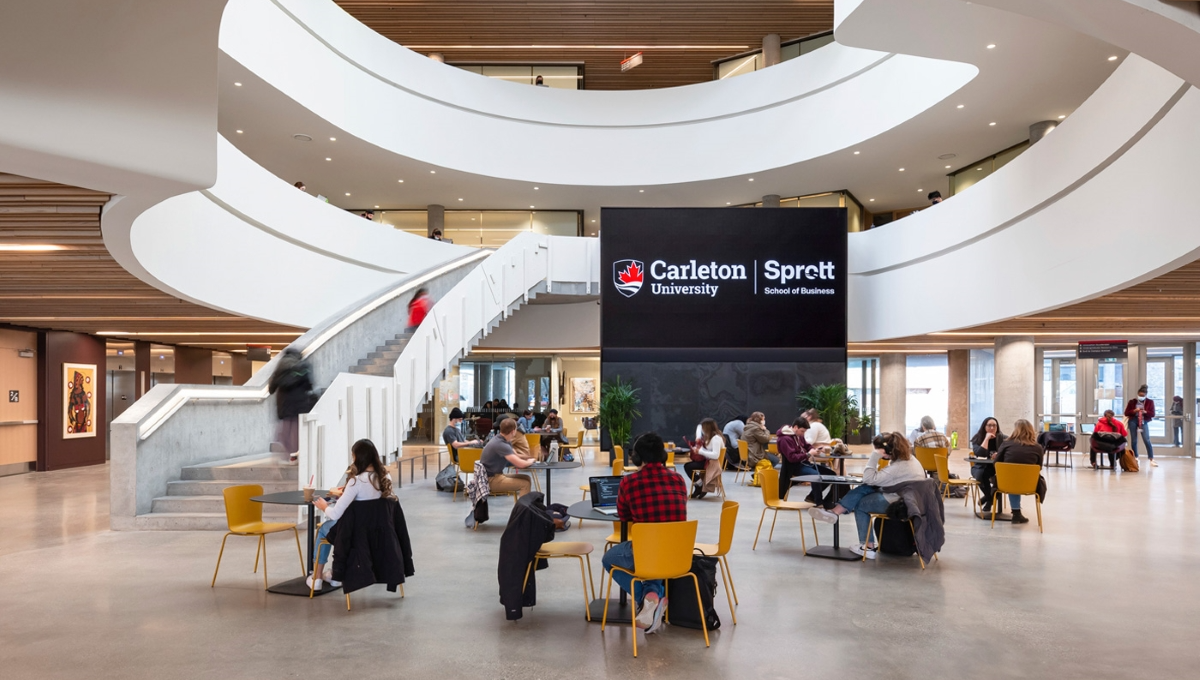 Sash Mahara, Bachelor of Industrial Design
Born in Nepal and raised in Nanaimo, British Columbia, Sash Mahara took an interest in drawing, painting, building and general creativity at a young age. This passion eventually led him to Carleton's Industrial Design program in 2018.
"The program was a perfect fit for me as it allowed me to use my creative talents while remaining practical and rooted in science," he explains.
Mahara took his experience at Carleton that extra step by integrating himself into campus life. Throughout his four years, Mahara was a Residence Fellow, served on the Rideau River Residence Association and volunteered in many school events.
"These experiences allowed me to meet so many wonderful people from all different backgrounds and areas of study," he says. "My time in student politics was particularly eye opening for me as I had never pushed myself to pursue a position like that before. I made so many great connections and learned so much throughout that journey."
Mahara marked the end of his degree through the Industrial Design Grad Show where he showcased his innovative social connectedness design called Memorycache, a collaborative digital memory box that stores memories and recreates them into a hologram.
After completing a program where ideas are constantly tested and critiqued, Mahara says the experience has left a lasting impression.
"The most valuable thing I have learned is the ability to step outside of your comfort zone and not be afraid to fail," he says. "Understanding that failure is simply part of the process is a powerful thing."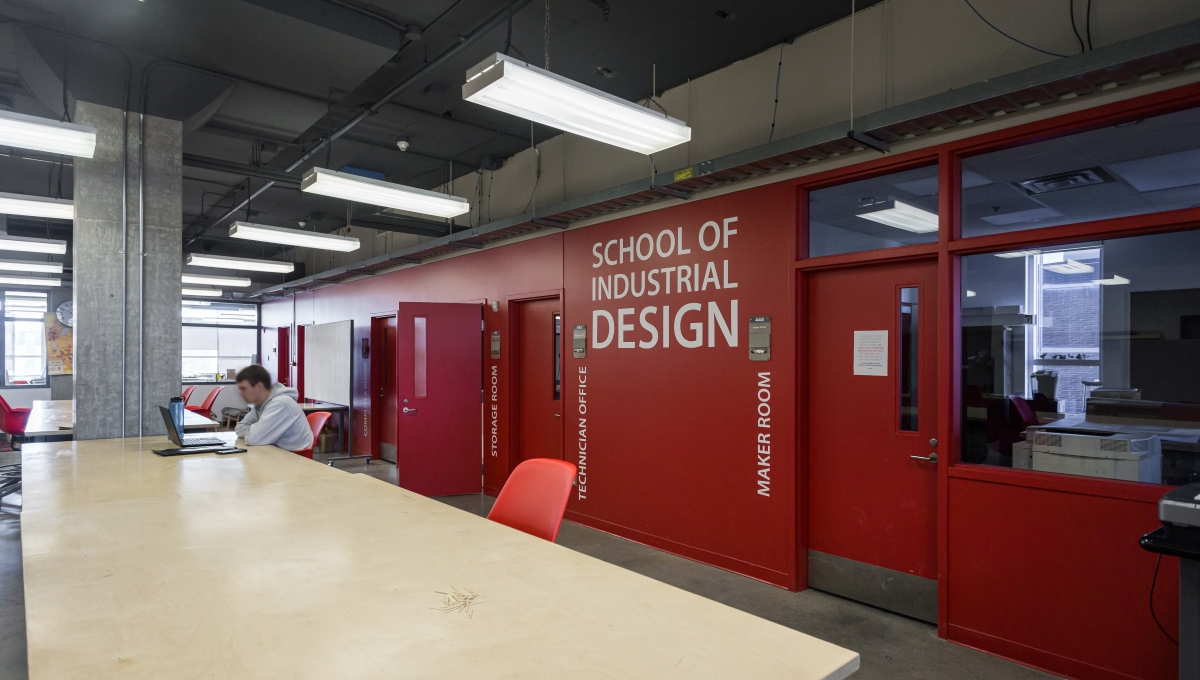 Alex Zelenski, Bachelor of Economics, Natural Resources, Environment and Economy
For Alex Zelenski, graduation isn't the end of his Carleton journey. The Bachelor of Economics grad will be starting his master's in Sustainable Energy and Policy this fall in his pursuit of creating a sustainable future for generations to come.
"I've been travelling the world for the majority of my life, living in six different countries across four different continents," he says. "This diversity of experience has driven my interest in the natural world and is ultimately what led me to study Natural Resource and Environmental Economics here at Carleton."
Zelenski put his goal into practice as a lead member of Climate Action Carleton. His most significant memory of his undergraduate experience is when Carleton announced updated responsible investment policies in March 2022.
"University is perhaps the biggest opportunity to create real change at the ground level, and more students need to be taking advantage of this," he says. "All the resources for success exist but it's up to you to find them and maximize them."
Zelenski's passion for engaging with faculties on campus with the aim of establishing a culture of sustainability and innovation was taken a step further through his work as the Changemaker Program co-ordinator with Carleton's Innovation Hub.
"Engaging with students, faculty and organizations focused on youth empowerment has been a passion of mine at Carleton," he says. "Through my involvement with clubs and societies, I have had the opportunity to see the diversity of challenges we face as well as the passion that students have to solve these challenges."
Wednesday, June 15, 2022 in Convocation 2022, Faculty of Arts and Social Sciences, Faculty of Engineering and Design, Faculty of Graduate and Postdoctoral Affairs, Faculty of Public Affairs, Faculty of Science
Share: Twitter, Facebook