By Lesley Barry
Photos by Chris Roussakis
Comic cons—a.k.a. comic book conventions—and other similar entertainment expos have exploded over the last decade.
With annual ticket sales exceeding $600 million across North America, Benjamin Woo, assistant professor of Communication and Media Studies in Carleton University's School of Journalism and Communication, sees them as a new media industry in their own right. And he's received a Social Sciences and Humanities Research Council (SSHRC) grant to study them.
Comic cons are ground zero for geek culture. With some of the hottest media properties of recent years—think Star Wars, Wonder Woman and The Big Bang Theory—emanating from that culture, there's talk that geeks have gone mainstream.
But simply binge-watching season seven of Game of Thrones doesn't make you a so-called geek, according to Woo—though dressing up like Daenerys Targaryen while you watch just might.
"Geek culture requires both the kinds of media objects that we think of as conventionally geeky, such as science fiction, fantasy, superheroes, video games and comic books, and the set of practices that involve in-depth engagement with them," says Woo, who has been studying geek culture for more than 10 years.
Thus a participant in geek culture doesn't just enjoy reading The Hobbit: they'll creatively connect with the work, perhaps by writing a story featuring the characters—known as fan fiction—or by joining an online Middle-earth role-playing game.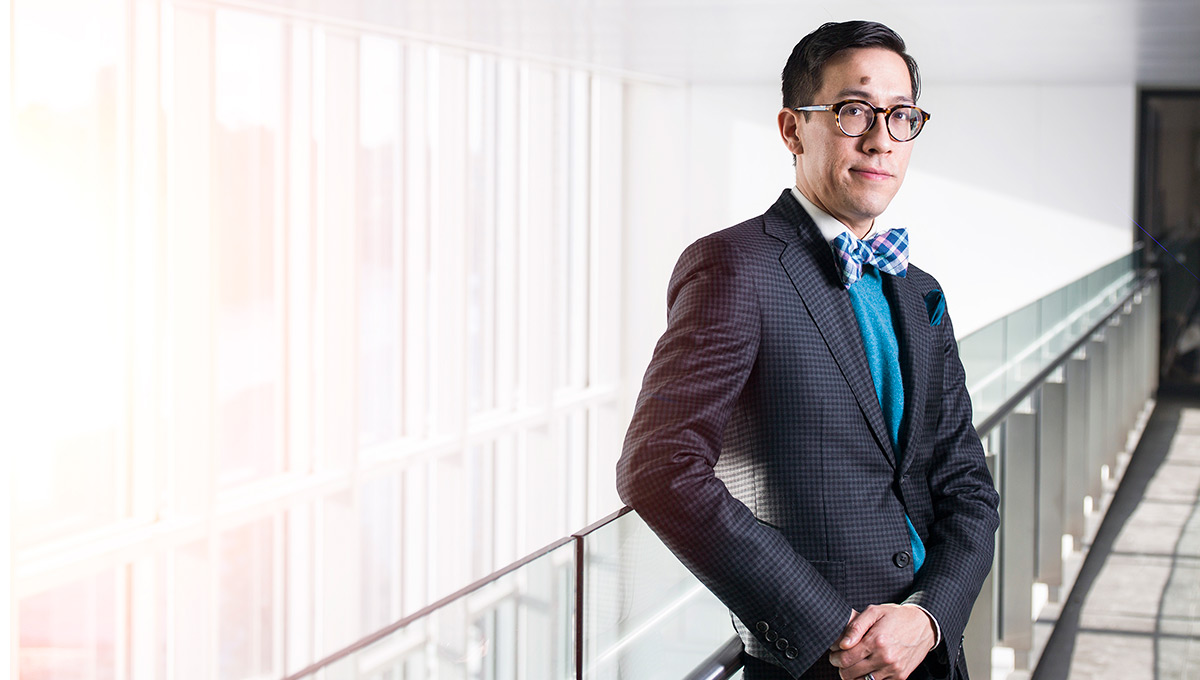 It wasn't just any belt buckle
For Woo, who sees a link between many geeky genres and children's media, these fan practices, which include collecting physical objects, cultivating knowledge of trivia, and discussing fan theories, reflect characteristics shared by many participants in geek culture.
"To some extent, I think many so-called geeks are people who find ways to have the media they loved as kids grow up with them while maintaining some of the qualities we associate with child audiences," explains Woo.
"There's the ability to watch a favourite movie over and over again, the unselfconscious enthusiasm, and the prolific, expansive imagination that asks: 'What if…?'"
Importantly, fan practices also allow people to connect with one another around the media property. This was illustrated for Woo in a pivotal experience in 2005—it helped him decide to study geek culture—involving a belt buckle.
It wasn't just any belt buckle: this one was refashioned from an old Nintendo controller. He wore it to the Toronto Comic Arts Festival, where he was gratified by the recognition and appreciation it received from fellow attendees. He later left the festival to visit the uber-trendy Queen West strip, and got a surprise.
"I kept getting compliments about the belt buckle, only now from super-cool hipsters, who I hadn't expected to get the cultural reference. I realized there was something to explore here about communities and how they're built around shared interests."
As researcher origin stories go, it's a fun one, and holds elements of the journey that was to follow: not only did it involve a collectible—and wearable—media reference, it took place at a real-world venue.
While many of his colleagues in fan studies scrape social media and discussion forums for their data, Woo remains resolutely old-school, conducting his research in physical spaces: comic book and gaming stores, as well as fan festivals and comic cons.
"Some geek communities have been around for a long time: science fiction fandom has had 80-plus years of institution-building and culture-creating. And for a long time specialty retailers were the primary, if not the only, way to access these specialty cultural goods. So, it wasn't just that everyone in the comic shop was likely a fan but also that all the fans would gather at the shop on Wednesday when the week's new releases came out.
"Many of the cultural conventions that shape the online discourse in fan communities were born in these physical spaces, and even if those cultural conventions undergo transformation in the social media space, I don't think we can fully understand them if we don't understand the spaces where they came from."
He also points to the siloing of communities online: "Online, you have specific forums for different fan practices or activities or objects. Physical spaces provide opportunities for interchange among the different groups.
"As well, the physical spaces haven't gone away, so it's interesting to try to understand what they continue to offer."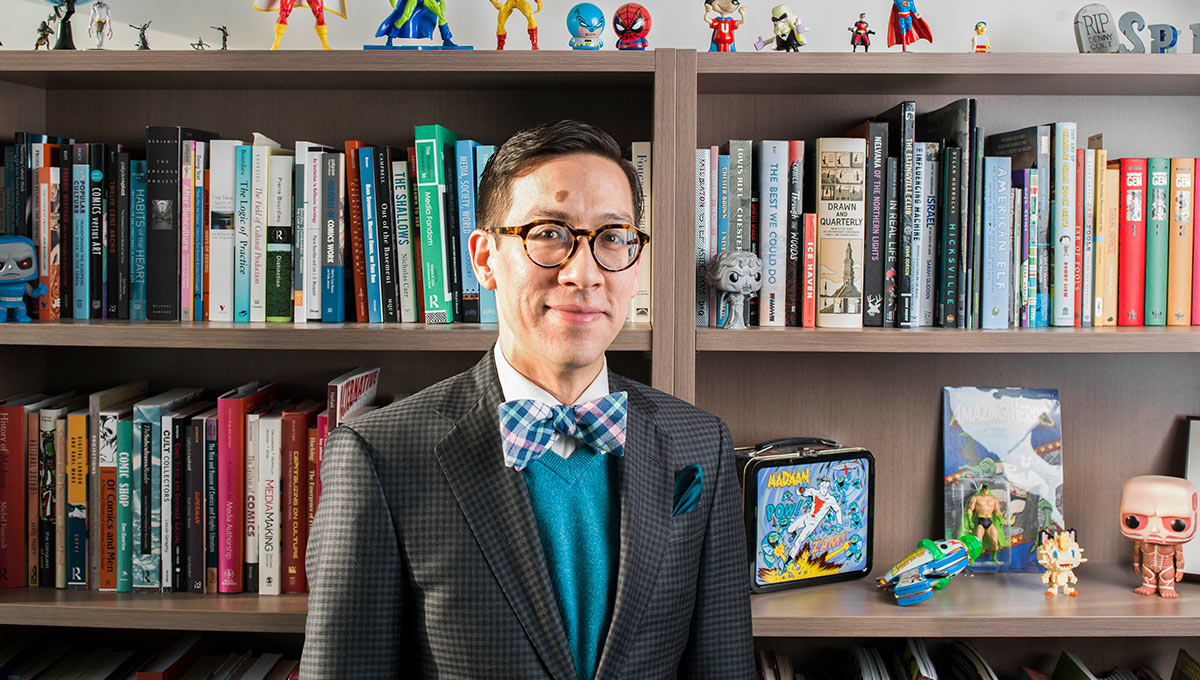 Getting a Life: The Social Worlds of Geek Culture
The year is shaping up well for Woo. He continues his work as co-investigator on the "What Were Comics?" project, which is co-funded by SSHRC, the University of Calgary and Carleton. The project traces the evolution of styles and techniques in American comic books between 1934 and 2014 based on a comprehensive data set.
March will see the publication of his third book and his first as solo author. Getting a Life: The Social Worlds of Geek Culture is a rich ethnography that explores how we choose our peer groups and determine the activities that hold value for us.
Then there is Woo's newest research project on comic cons and other fandom expos. Using a SSHRC Partnership Development Grant of $144,558 awarded last November, he'll collaborate closely with colleagues from Ryerson University and the University of Calgary, as well as organizers of the Ottawa Geek Market and the Toronto Comic Arts Festival. The project will focus on comic con organizers with the goal of developing best practices for them.
"Comic cons are exciting, in part, because they are a space where the people who produce culture—from creators to licensed merchandise producers—and the people who consume culture—the fans—have an opportunity to interact," says Woo.
"So you have a great range of people who are using the space to do many different things, and the organizer needs to negotiate the interests of all these communities."
Ironically, these wildly popular gatherings tend to fly under the radar of arts councils and policy-planning offices.
"Comic cons are a vibrant part of the cultural life of the cities we live in," says Woo, "and an important aspect of the project is helping organizers articulate their value to policy-makers and funders."