A pair of Carleton professors have received support from the Canada Foundation for Innovation (CFI) for their work in groundwater and soil decontamination and developmental evolution in amphibians
MP Terry Beech, parliamentary secretary to federal Science Minister Kristy Duncan, visited Carleton on April 15 to make the announcement.
Anh Pham, an assistant professor in the Department of Civil and Environmental Engineering, and Hillary Maddin, an assistant professor in the Department of Earth Sciences, have been awarded more than $165,000 from the CFI's John R. Evans Leaders Fund.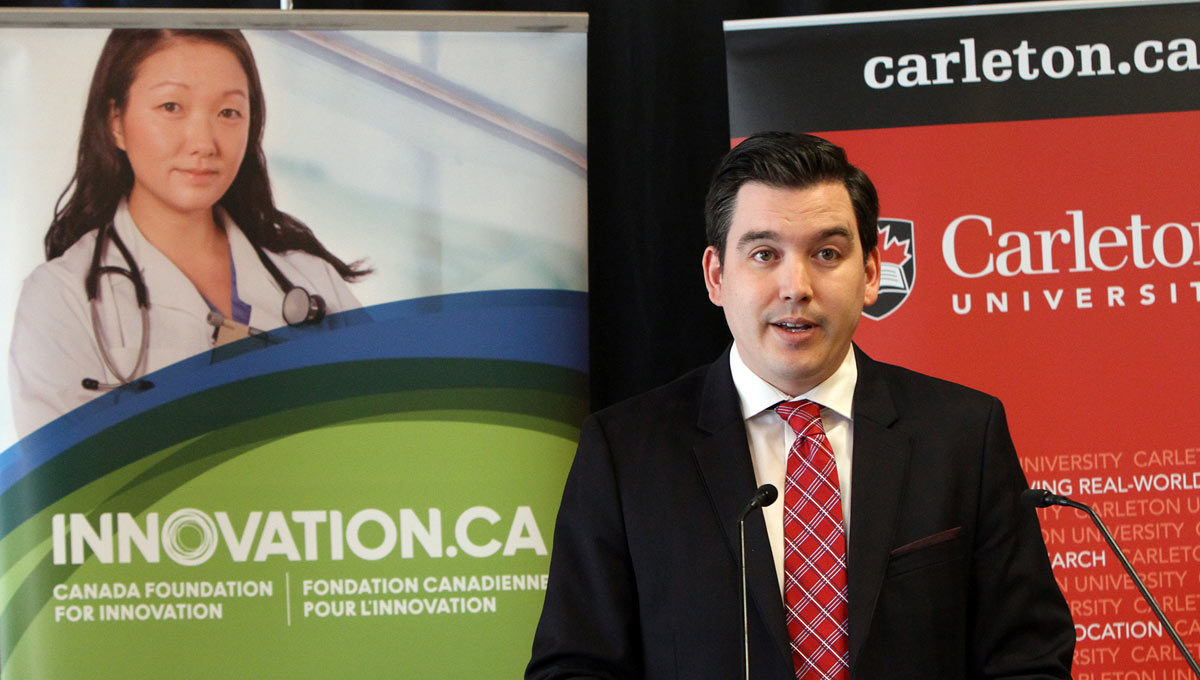 "CFI's support is critical for the development of research infrastructure that will support the excellent work of our dedicated researchers," said Carleton President Roseann O'Reilly Runte.
"Anh Pham and Hillary Maddin are just two of the leading Carleton researchers who produce work of global importance."
Pham received $56,000 to develop remediation technologies for treating soil and groundwater contaminated with chlorinated organic compounds, among the most prevalent carcinogens present in more than 22,000 federal contaminated sites across Canada.
CFI's support will help his team acquire a gas chromatograph/mass spectrometer to investigate degradation of contaminated compounds and formation of byproducts in the remediation technologies they are developing.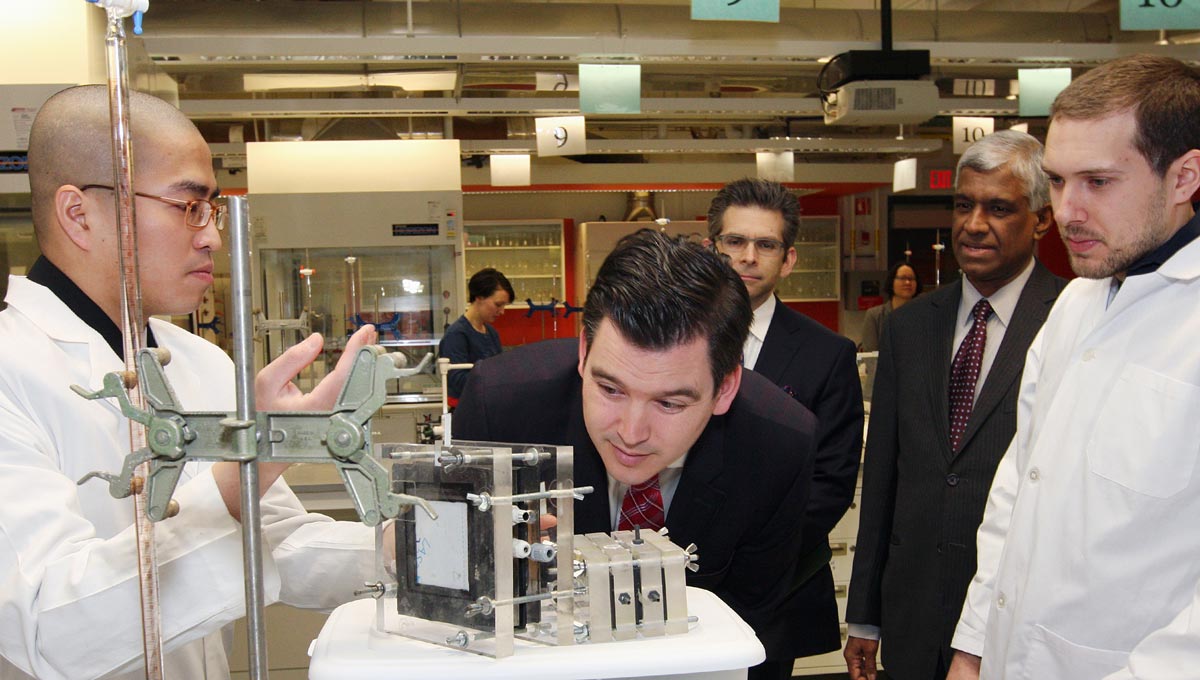 "We envision that the in situ technologies developed with CFI's support will be more economical and effective than the existing remediation technologies," said Pham. "The equipment we will be able to acquire is indispensable for our research activities."
Maddin received more than $109,000 to fill the gap in our understanding of the evolutionary aspects of skull development, one of the hallmark innovations of craniate vertebrates such as fish and amphibians.
CFI's support will help her develop an innovative facility for performing dynamic visualization of skull developmental patterns and processes using cutting-edge fluorescence technology, with the aim of producing new data for broader discussions of the evolution of the craniate skull.
Nearly $20 million was awarded to 94 projects at 33 Canadian universities during this round of funding from the CFI.
The John R. Evans Leaders Fund is designed to help universities attract and retain the best researchers at a time of intense international competition. It allows institutions to acquire and create competitive research support packages.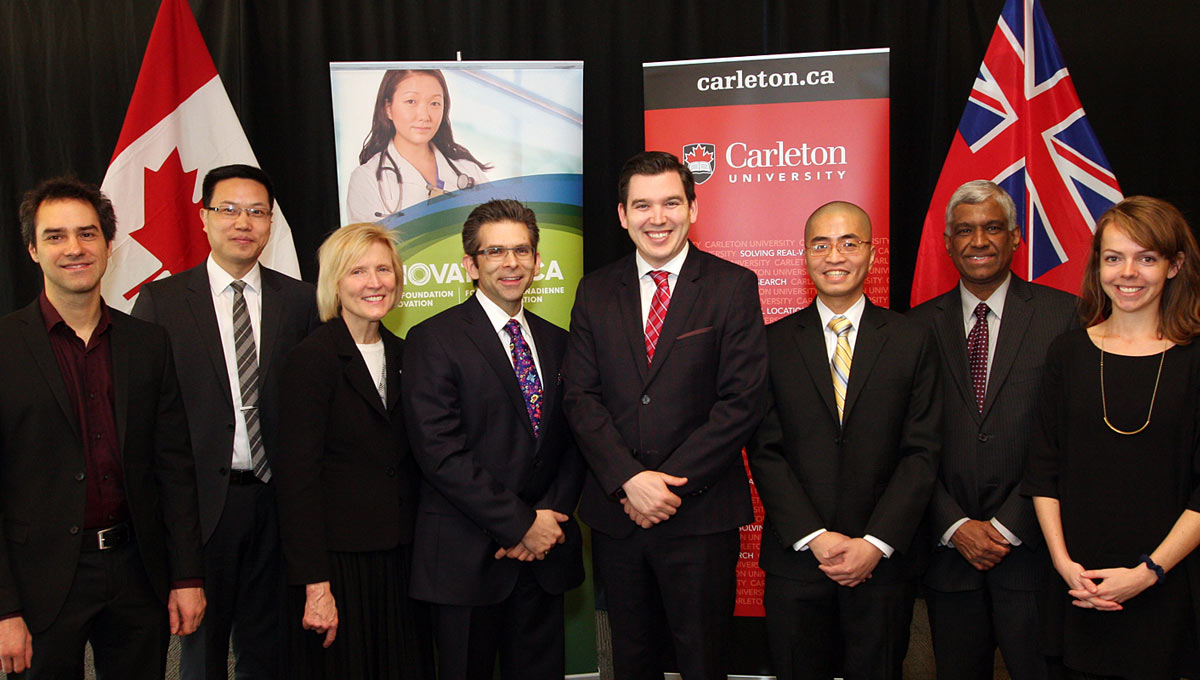 "From health to engineering, telecommunications and environmental protection, the Canada Foundation for Innovation provides researchers with state-of-the-art-facilities and equipment that are essential to conduct world-class research that directly benefits all Canadians,' said Gilles Patry, the CFI's president and CEO.
"Today, we celebrate some of the brightest minds in the country," said Nimal Rajapakse, Carleton's vice-president (Research and International). "Today is also about federal support for research and, by association, the future of Canada. As a research-intensive university, Carleton is proud of its many nationally funded researchers, and we are very pleased to have been asked to host this important announcement."
Thursday, April 21, 2016 in Faculty of Science, Innovation, Research
Share: Twitter, Facebook