By Elizabeth Howell
Photos by Darren Pittman
Carleton PhD student Scott Bishop has big dreams and high hopes as one of a few dozen people still on the Canadian Space Agency's list of potential astronauts.
Bishop, a Nova Scotia native who's in aerospace engineering, already has plenty of experience in isolated environments. His childhood obsession with scuba diving has lasted his whole life. He has sailed across the Atlantic Ocean twice – by himself – even facing a close encounter with Hurricane Arthur. He sailed the Northwest Passage and to Antarctica as well, those times with other crew. His hobbies include camping, underwater hockey and learning to fly.
"The next logical step is space," Bishop says. "It's always been something I've dreamed about or thought about. But because it's such a slim chance to be able to do it, being an astronaut hasn't been my primary focus so far. I've also made sure to focus on other engineering-related career opportunities."
Applications for the astronaut program opened in June 2016. Exactly 3,772 people applied and quickly began moving through the selection process, which included writing the civil service exam and getting a manual resumé check.
These few steps alone lopped off lots of the candidates, and from there the process got tough. Bishop says he's submitted information on his medical history, performed a security clearance and had some basic medical testing. Now 72 people remain, vying for two spots in the astronaut program. The successful candidates will be announced in August and report to NASA for training.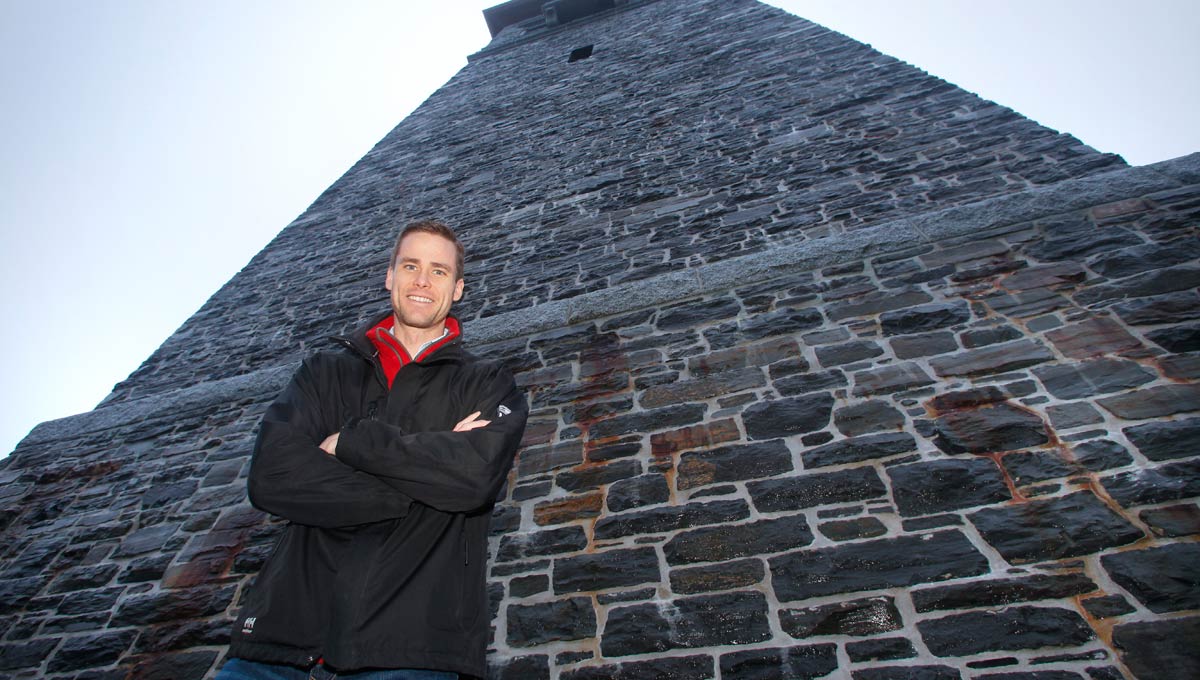 The long road to space flight
After that, it's a long road to space flight. Astronaut candidates have two years of basic training before they are qualified for flight. After that comes years of helping with other missions, upgrading skills and doing team-building work underwater, in caves or while camping.
Since Canada pays just a small share of the International Space Station program, space flights are rare for our country. Retired astronaut Chris Hadfield flew in 2012-'13, and David Saint-Jacques will go into space in 2018-'19. (Canada's remaining active astronaut, Jeremy Hansen, was selected in 2009 and is still waiting for a flight assignment).
Bishop says he is well prepared for the wait. "It's always quite a few years before you get put on a mission," he said.
"I'm just excited to have the opportunity to participate and to be involved in any of that, whether that's land-based or getting on a mission."
Bishop is still upgrading his resumé in anticipation of the tough competition. He's in ground school right now in preparation for a pilot's licence, and upgrading his basic French language skills. The next few steps will include teamwork, physical and mental tests, communication tests and more invasive medical procedures, he says, but the candidates don't fully know yet what to expect.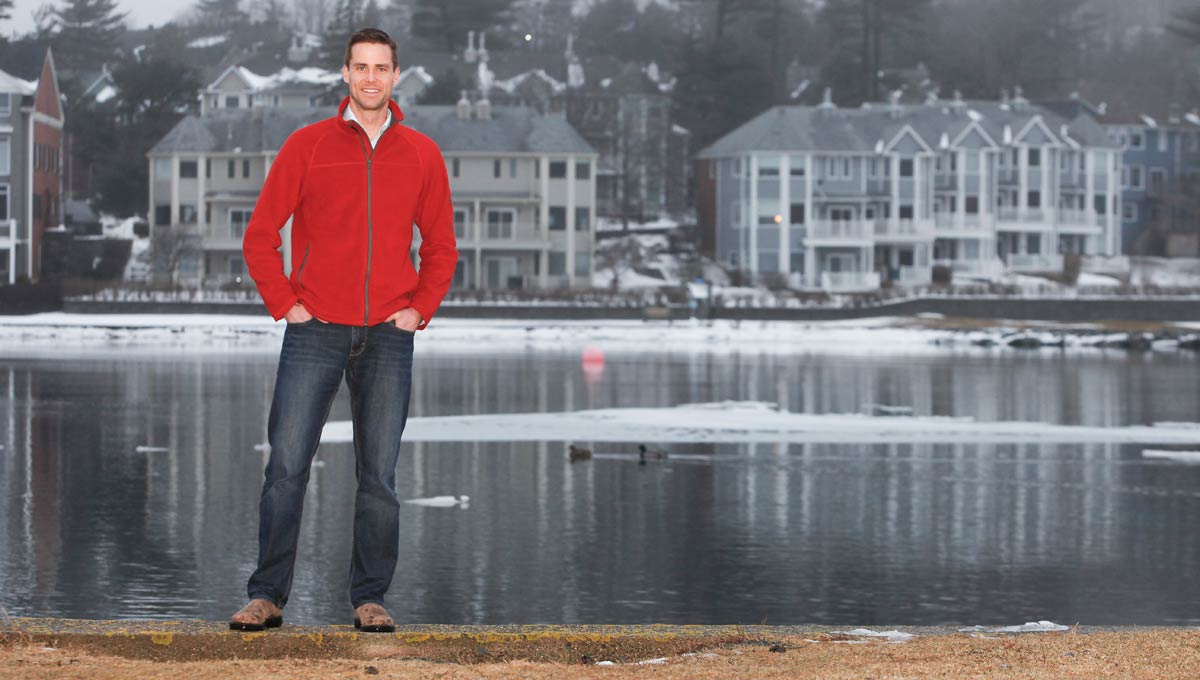 Aerospace research gives
Bishop an edge
He also performs research at Carleton that could have relevance for the space program. He looks at how to best detect damage in carbon fibre aerospace structures, which could be hurt by things such as bird strikes, rocks on a runway or accidental collisions with equipment. He embeds tiny ultrasonic sensors into aircraft parts. These sensors can tell a pilot or technicians if the part needs maintenance.
"It has direct applications to long-duration space flight and the aging International Space Station," says Bishop, noting that some parts of the station are nearly 20 years old.
"They have to worry about space debris, either man-made or not, coming in contact with the spacecraft."
Bishop says many factors attracted him to Carleton, including an emphasis on solving real-world problems and its partnerships with industry. He receives financial support from a Mitacs grant, topping up funding from industry partner Comtek Advanced Structures. Through Bishop's supervisor, Jeremy Laliberté, Bishop also has guest worker status at the National Research Council, allowing him access to facilities and equipment.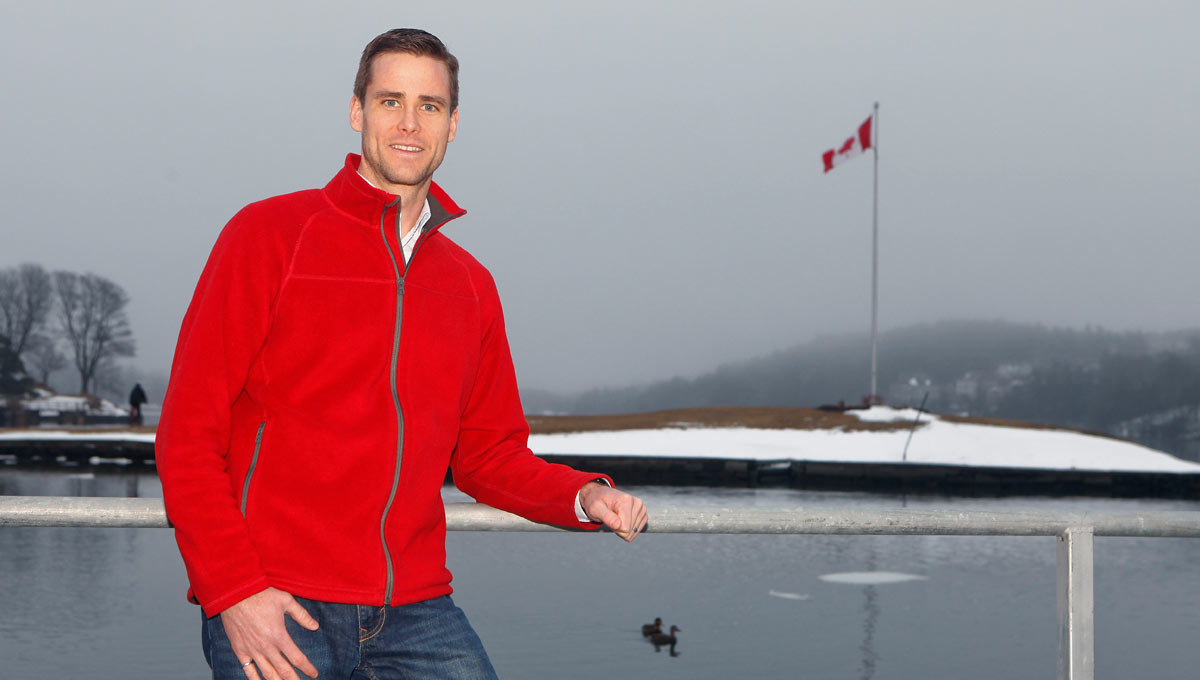 Outreach opens a door for youth to get involved in STEM
As an astronaut, Bishop would be expected to perform outreach to encourage students to study science, technology, engineering and math. He's already done this at Carleton as a speaker in high schools, and he said he admires Carleton's engineering and science camps for prospective students. "It's a great way for students or youth to get involved in science or engineering."
Three other astronaut candidates on the list have degrees from Carleton University. They are Matthew Bamsey (bachelor of engineering in aerospace), Andrew Rader (bachelor and master's in aerospace) and Timothy Setterfield (master's of engineering in mechanical and aerospace).
Carleton's former chancellor, Marc Garneau, was the first Canadian in space.
Monday, February 13, 2017 in Aerospace, Engineering, Graduate Students
Share: Twitter, Facebook