For Miguel Sioui, the first Indigenous PhD graduate of Carleton University's geography program, academic firsts are part of his heritage.
Miguel's father Georges is the first First Nations history PhD graduate in Canada, and his late grandmother, Éléonore Sioui, an Officer of the Order of Canada, is the first Huron-Wendat Nation woman to receive a PhD.
"It's part of our family history and journey," says Sioui, who was born on the urban reserve of Wendake, Québec, and is a member of the Huron-Wendat First Nation.
Although he hoped to become a professional baseball player, teaching and academia always played an important role in Sioui's life. He grew up travelling for his father's various university postings in Chicago, Vancouver and Regina. His Colombian mother, Bárbara Sánchez, taught Spanish to CÉGEP students and travellers. In 2003, the family moved to Ottawa and Georges Sioui became co-ordinator of the new Aboriginal Studies program at the University of Ottawa the following year.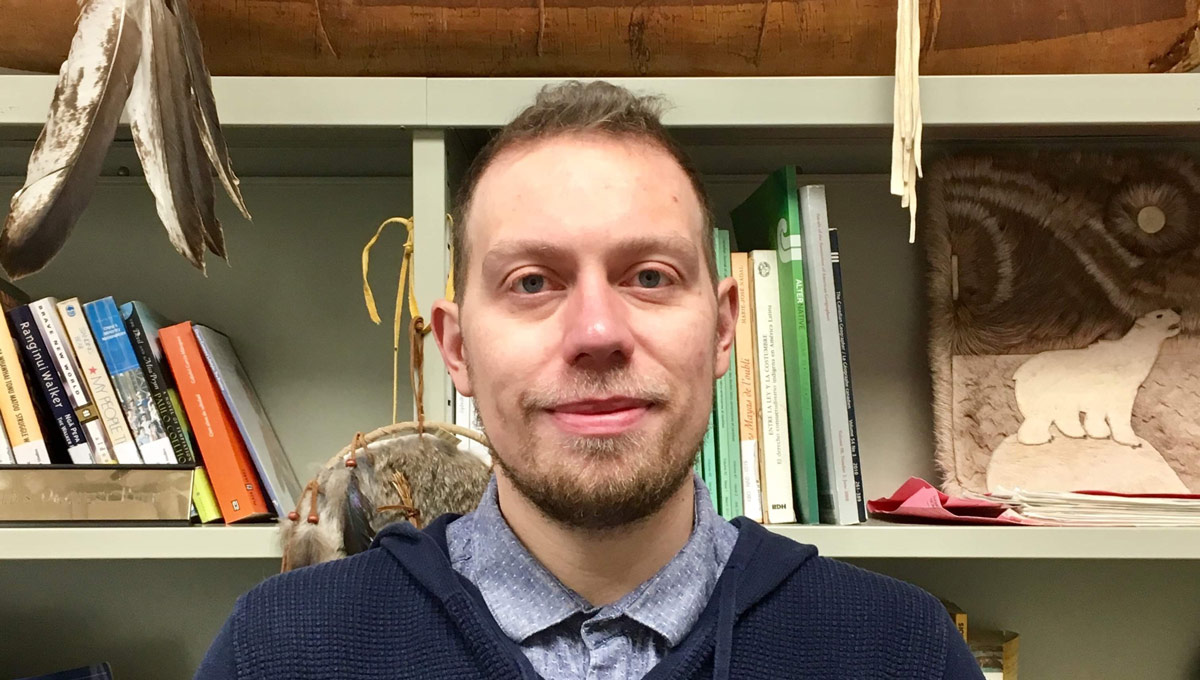 A Future in Academia
Sioui decided to pursue a BA in environmental studies at uOttawa, but didn't plan on a long post-secondary career.
"The first couple years, I didn't really know what I wanted to do, but by my third year it became clear that I wanted to be an academic just like my dad," says Sioui, now an assistant professor at Wilfrid Laurier University in Waterloo, Ont.
Miguel completed a BA in 2009 and an MA in geography in 2012. That year, after toying with the idea of taking a break from school,he learned that Carleton Geography Prof. Derek Smith was looking for a doctoral student interested in doing research in the Yucatán Peninsula.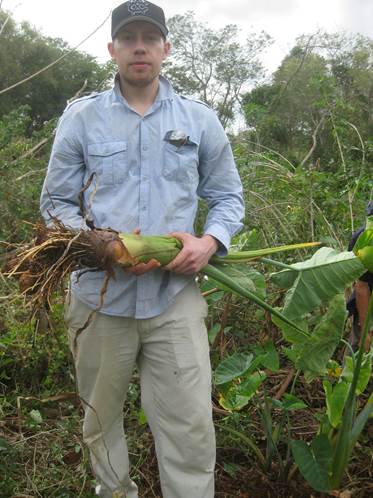 "As an Indigenous scholar, Miguel had a lot to contribute," says Smith. "He had Canadian research experience, his own Indigenous perspective, he was fluent in Spanish, and had an interest in Latin America. From my point of view it was a perfect match."
It was also exactly what Sioui wanted to do. He became a PhD candidate and spent six years researching and working with Yucatec Mayans and other Indigenous cultures of the Americas. His thesis, Being part of the land: The responsibility-based Yucatec Maya land ethos, showcased how Indigenous knowledge could be relevant to modern environmental thinking and society as a whole.
"One of my main findings was that a lot of Indigenous groups in the Americas are very much driven by what I call responsibility-based thinking," says Sioui. "By that I mean a shared feeling of responsibility or duty to the land."
Rights Versus Responsibility
Sioui characterizes Canadian society as a rights-based society, where the way in which people relate to each other and to the land is based on democratic rights.
"A sense of responsibility is lost to a certain degree within a rights-based culture and society," says Sioui. "We think about individual rights, collective rights, and even Indigenous rights. [But] that way of thinking was historically absent from Indigenous cultures."
In the Department of Geography and Environmental Studies at Wilfrid Laurier, Sioui was encouraged to create a new course based on his research to supplement the curriculum, which had lacked courses on Indigenous land-based philosophies and a knowledges syllabus. He teaches "Indigenous Environmental Thinking of the Americas" to third-year undergraduates and continues to travel and work in Latin America. His goal is to establish networks and research partnerships between Indigenous cultures all over the Americas.
"I think there's deep value in Indigenous worldviews and cultures," he says. "Especially in terms of how to relate to the environment or to `the land,' in the Indigenous terminology. And I think there's a lot of value there for modern society as well."
Fall Convocation is taking place on Saturday, Nov. 10, 2018. The ceremonies will be broadcast online via live streaming at Carleton.ca/convocation/live.
Thursday, November 8, 2018 in Convocation
Share: Twitter, Facebook