By Tyrone Burke
Photos by Chris Roussakis
The French have taken to the streets, and the British are taking to the exits.
The great dream of a unified Europe has endured from the time of Charlemagne to the era of Macron, May and Merkel.  But that dream's current iteration, the European Union (EU), is looking awfully shaky these days.
"The EU is in a state of great uncertainty," says Jeff Sahadeo, director of EURUS, Carleton's Institute for European, Russian and Eurasian Studies.
"Populism is threatening the foundations of politics and society. Migrations are also contributing to instability. Even in a climate of relative economic growth, it is struggling to govern as a body. Some member states seem to want to go in different directions. At EURUS, we're adding material on all of these challenges and looking at their effects on one of Canada's critical partners."
EURUS offers undergraduate and graduate programs, and its course work keeps pace with the breakneck speed of current events.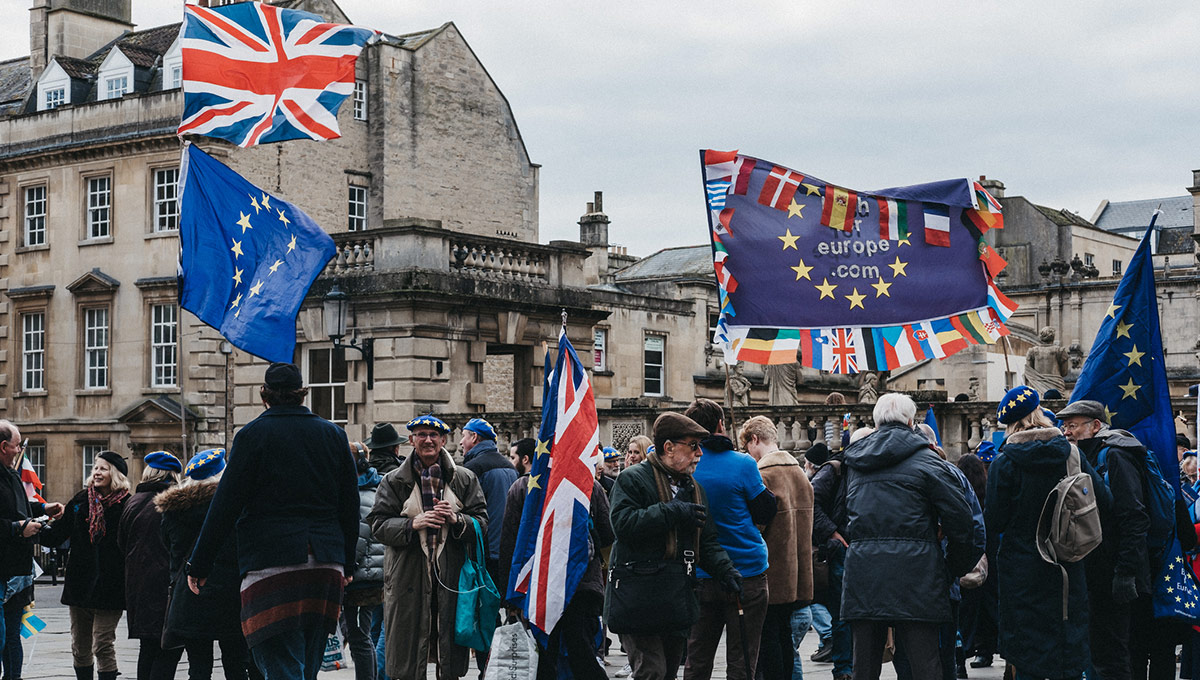 Keeping Pace with Brexit
"Last winter, we had a course on Brexit," says Sahadeo, "and one of the exercises was to do a Brexit simulation. The results the class got were similar in many ways to the deal that the British parliament will vote on. Of course, that deal looks dead in the water, but we really make an effort to design courses, events and lectures that are topical. We're working on a class in European populism for next year."
EURUS has a European stream of study and one that focuses on Russia and Central Asia. Its course work is interdisciplinary, incorporating political science, history, literature, culture, economics and international relations. But what makes EURUS unique is its connections with partner institutions in Europe and Russia and the experiential learning opportunities these offer to students.
EURUS has agreements with universities in more than a dozen countries and is launching a dual master's program with Belgium's Université Catholique de Louvain. Students will study for at least two semesters in Belgium and obtain degrees from both schools. EURUS also offers internships, co-operative education and a 20-day European Union study tour.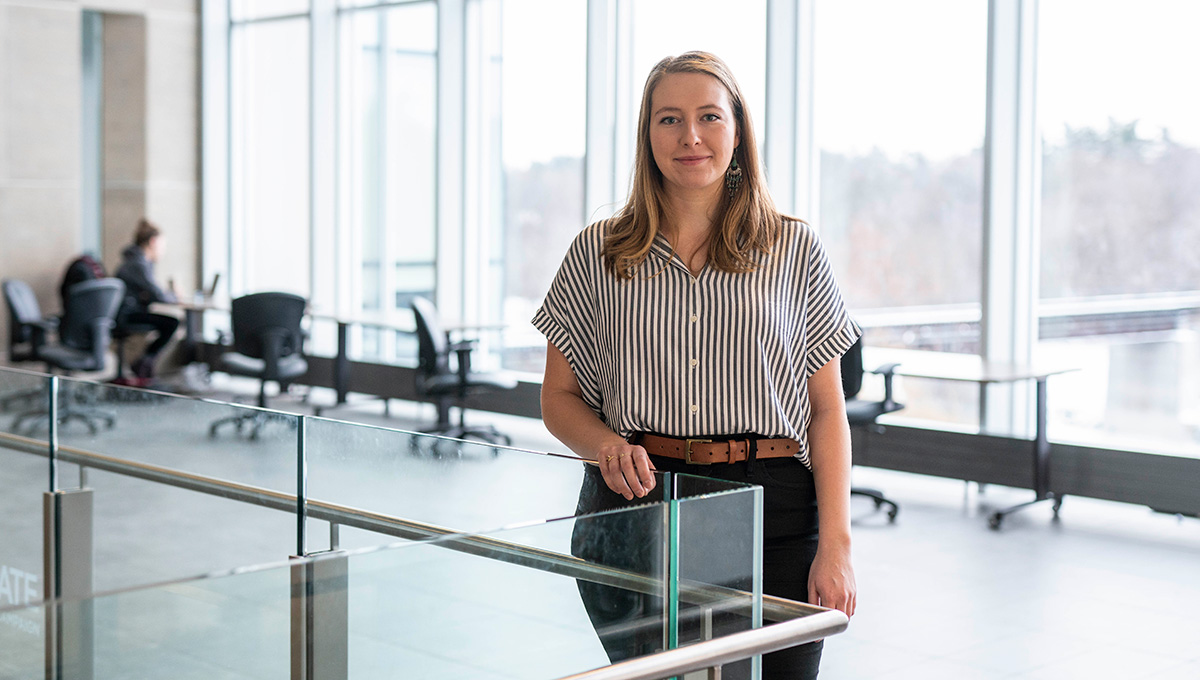 Experiential Learning Opportunities in the EU
Madeleine Zwirello, a second-year master's student in the European stream, has taken advantage of the experiential learning opportunities. Last year, she did an internship with the United Nations Association of Canada in Ottawa and participated in the four-country European tour.
Centered in the EU capital in Brussels, students get a half-credit for the 20-day tour of government institutions, including parliament and the European Court of Justice.
But for Zwirello, whose research focuses on how environmental NGOs in Poland can effect societal change in a right-wing political context, it was the Antwerp-based non-governmental organization Payoke that stood out. The organization provides residential care, legal support and counselling to victims of human trafficking.
"It was fascinating to learn how Payoke works with European institutions and the Belgian government to help victims, and also to change policy in Belgium and the EU."
Through EURUS and the Centre for European Studies at Carleton, Zwirello obtained a two-month internship at the Technical University of Munich. There, she got feedback on her research topic from EU environmental policy experts, and edited book manuscripts and articles.
The experiential learning opportunities and support from EURUS faculty have helped lay the foundation for work with a NGO or in the private sector after Zwirello graduates.
"I was really somewhat nervous going into my master's," she says, "but when I got to EURUS it was such a community. There's so much support from professors and they want to get to know you. They're always open to having you come and ask questions. The first year of EURUS is incredibly challenging, and I got through because of the community and the support. It's unlike any other kind of academic department I've ever seen."
Click here for more stories from the Carleton Newsroom.
Wednesday, January 30, 2019 in Experiential Learning, International
Share: Twitter, Facebook