When Naman Sethi started his degree last year at Carleton University, he hoped that one day he could use his education and experience to make a contribution to the health-care field.
He didn't realize his chance to make an impact would come so soon.
The second-year Software Engineering student is one of 67 Carleton undergraduate student interns working on research in collaboration with Carleton faculty members as part of the Internship-Carleton University Research Experience for Undergraduate Students (I-CUREUS) program.
Managed by the Discovery Centre for Undergraduate Research and Student Engagement, I-CUREUS provides funding support for undergraduate students engaged in research.
Working with Prof. James Green (Department of Systems and Computer Engineering), Sethi is developing a multi-stream integrated data viewer for a patient monitoring research project led by Green in collaboration with IBM and CHEO's Neonatal Intensive Care Unit.
"I never would have seen this opportunity coming as a first-year student," says Sethi. "The opportunity to contribute to a research study is amazing and I never thought that after first year alone I could already make such big contributions.
Sethi has always been drawn to the health-care field. He jumped at the chance to combine that with his background in software development.
"I have always loved the sciences and took all the programming courses I could take in high school. When I looked ahead to university, I hoped I could combine these passions."
It was for this reason that he chose Carleton's software engineering program.
Partnership with CHEO
As part of his research study, Green has partnered with CHEO to collect data from neonatal patients.
"The focus of the study is to collect data from patients so that the team can make machine learning algorithms to help predict future behavior," Sethi says. "The algorithm will be able to predict events such as when an alarm is about to sound, or whether or not it is a false alarm."
Sethi's role is to help ensure the data is accurate and valid by developing a way for the team to calibrate data points to ensure they meet quality standards.
The research team has recorded several types of data by including pressure-sensitive mats under patients and depth-sensing cameras above them. The desktop application Sethi built is a custom tool to view various streams of data in one place. It also allows the team to edit annotated data, which specify the beginning and end of an event of interest —such as patient movements, clinical interventions or physiological changes.
The tool allows researchers to watch an annotated event in the other three streams while using other streams to fine-tune the event annotations. That means that while the researcher watches a video associated with a seizure, they can modify the start and stop time based on the observed physiological data.
"There will always be a small delay if a human is recording this type of data," explains Sethi. "This application allows researchers to calibrate the data to make sure it meets our quality assurance standards."
The application is functional and is already being used as an integral part of Green's research study. Sethi is using his remaining time as an I-CUREUS intern to further develop the software to incorporate additional sources of measurement, such as heart rate and pulse, in hopes that the tool can be used for other purposes.
A Unique Opportunity to Work with a Faculty Member
The I-CUREUS program gives Carleton students a unique opportunity to work directly with a faculty member on a research project.
Students apply with a faculty member for the program in September and, if accepted, work as student interns for a minimum of eight weeks.
Sethi says the program has created a new network of students who are all working on research.
"I am grateful for this opportunity to continue my work on developing this application so that I can create a final product that can be used for a research study.''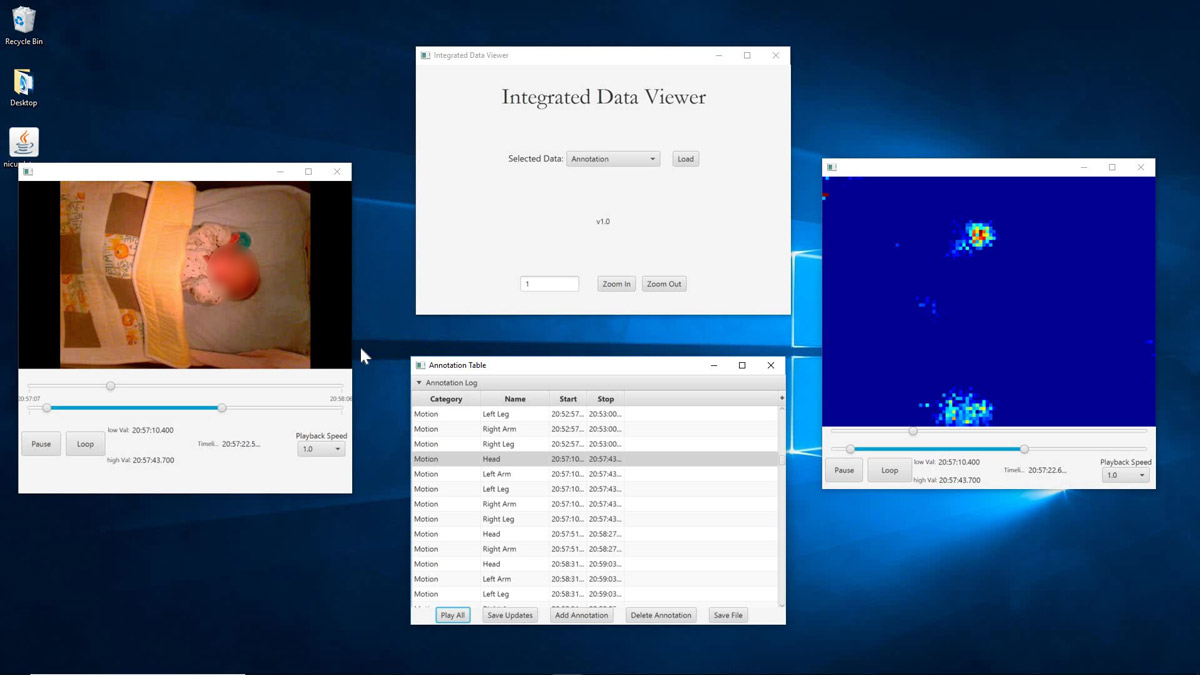 Green has supervised several students through the program in the last four years and says it offers an invaluable opportunity to work with top students.
"This project gives Naman an opportunity to develop his software development, teamwork and communication skills," he says. "It also gives him exposure to the field of biomedical engineering, an experience that would not normally be provided to a software engineering student."
"My research program has benefited from the excellent research conducted by I-CUREUS students, and this program is an effective way to encourage undergraduate students to continue into research."
The Discovery Centre for Undergraduate Research and Student Engagement provides half of the funding for the student internships to encourage undergraduate students to explore opportunities for faculty-supervised research.
"I-CUREUS gives students an invaluable opportunity to gain paid research experience that they otherwise may not have in their undergraduate degrees," says Alan Steele, director of the Discovery Centre.
Click here for more stories from the Carleton Newsroom.
Thursday, January 24, 2019 in Careers, Faculty of Engineering and Design
Share: Twitter, Facebook