By Ellen Tsaprailis
Photos by Fangliang Xu
Bombardier. Envari. Department of National Defence.
Those are just some of the organizations in Ottawa and Montreal providing Carleton University's Faculty of Engineering and Design students the opportunity to experience career settings during their studies.
"The best types of learning environments are those which unite theory and practice," says Larry Kostiuk, dean of the research-intensive faculty.
"With that in mind, our undergraduate programs have been designed to offer a variety of hands-on experiential learning opportunities, such as real-world co-op placements and internships, collaborative team-based projects, chances to travel abroad and more."
Johan Prent is in his fifth and final year of Carleton's Aerospace program with a focus on space systems. He recently completed a 16-month internship at Bombardier Aerospace in Mirabel, Que., working at the finishing site and main assembly line for the CRJ aircraft and AIRBUS A220 aircraft.
Prent, who is president of the Carleton Student Engineering Society, started his co-op by working with the custom interiors team that receives orders for CRJ aircraft. He then moved into helping co-ordinate the sale of CRJ aircraft to Delta, American Airlines, Uganda Airlines and Air Canada before joining a new project to create inspection procedures for the CRJ.
Throughout his varied roles, Prent was exposed to meetings with internal and external stakeholders, learned how to track milestones and deliverables, and was even afforded the opportunity to negotiate commercial agreements between Bombardier and its suppliers.
"I found the experience incredibly awesome!" enthuses Prent.
"I had a great team of people supporting and helping me learn about all sorts of technical and non-technical topics. I was able to develop my leadership skills, as well as my business acumen. From a technical side, I learned an incredible amount about aircraft design and inspection, and even got some hands-on experience on how to inspect aircraft using sound waves and magnets."
Prent says the work he did has had a major impact on his studies.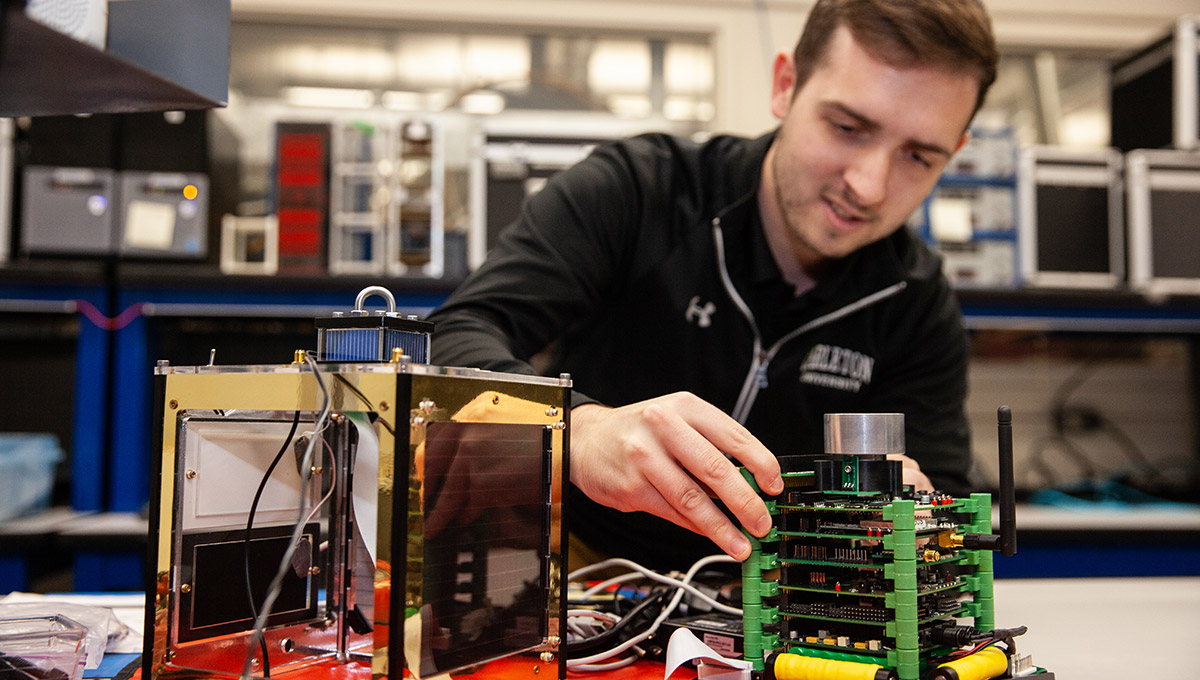 Work Placements Help in Classroom
"Being out in industry and working on a variety of projects allowed me to see various sides of a problem and how to approach finding a solution for an otherwise seemingly difficult problem," says Prent. "Even now on my capstone project, CuSAT, I understand how projects of this scale work, and how all of the teams must interact in order to achieve designing a functional satellite."
Fourth-year student Maggie McClure, who is studying Sustainable and Renewable Energy Engineering, is on a 16-month co-op at Envari to complete the required co-op terms for her degree.
Formerly known as the Energy Services and Infrastructure Management division of Energy Ottawa, Envari was launched in 2017 to serve the energy industry and McClure is currently working with the team tasked with converting and maintaining streetlights in the City of Ottawa.
"The city is currently in the process of converting all of the streetlights to LEDs. I'm working in designing the new LED lights to ensure that the roadways are safely lit and the conversion project saves as much as possible in electricity," says McClure who is also a member of Carleton's varsity Nordic Ski team.
"I'm also working on the maintenance side—working to ensure that all streetlights stay on and solutions for lights that burn out or experience power supply losses."
McClure says she has enjoyed the experience and learned a lot about working with different organizations and co-ordinating between contractors and project leads.
"The work I'm doing with Envari definitely provides supplemental learning to my degree," says McClure. "My job takes concepts I've learned in several different courses and offers a real-world application."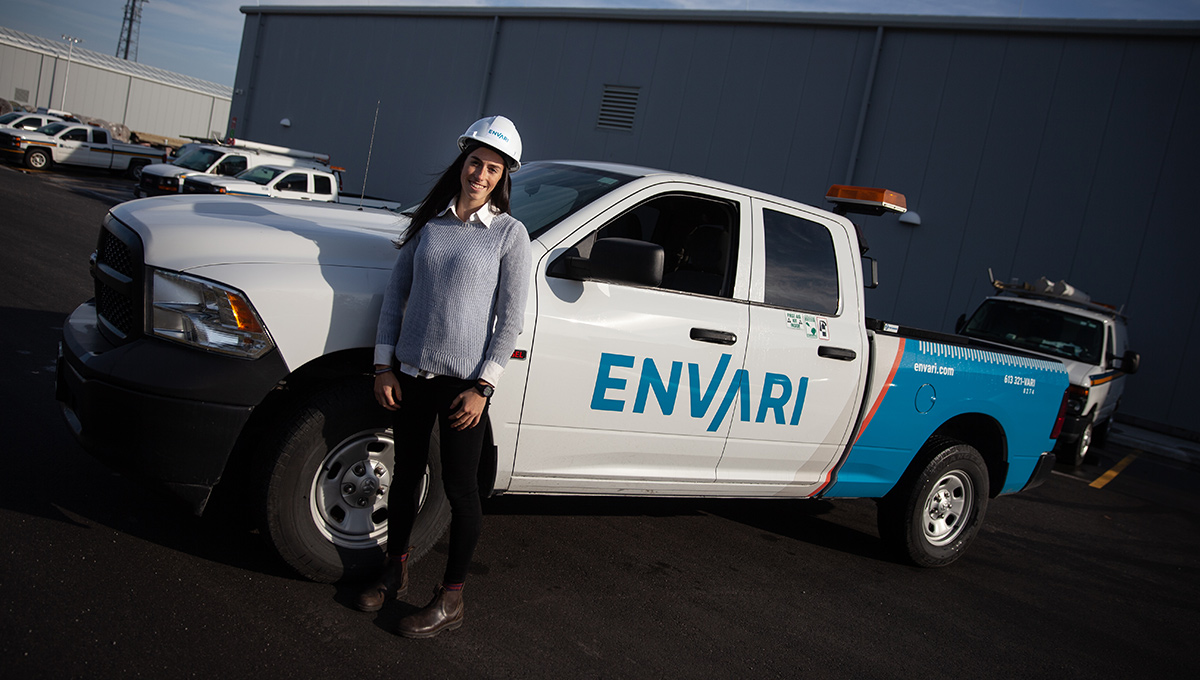 Defence Department Provides Rich Experience
Bachelor of Information Technology (BIT) student Jonathan Toppari is majoring in computer networking and working at a full-time co-op placement at the Department of National Defence (DND) for their agency Defence Research and Development Canada until August 2020.
"I was hired on to help with a project in developing a government computer network," says Toppari. "Most of the work I perform is editing the internal team website, helping out with government documents in regards to project approval, and research in technology related to the project."
Toppari has completed three years of the BIT program and will return to fourth-year classes this September. Currently on his second work term with DND, Toppari previously worked one co-op term at Nokia and is hopeful for his future career prospects.
"DND is definitely a great place to work, and if they offered me a full-time position I would take it," says Toppari.
"In the end, my goal is to secure a job in the technology industry (preferably in networking). This could be with DND, but I could also find work with other government departments or the private sector."