Giving back and making a difference has always been a driving force for Bachelor of Commerce graduate Feruz Dglel Tesfay. Born in Eritrea and raised in Uganda, she saw struggling communities firsthand. By harnessing the power of education, she achieved her mission of giving back by creating the Sprott Social Impact Club (SSIC) at Carleton.
"I knew I wanted to do something to help," she explains.
She first joined Carleton's chapter of the Association for the International Exchange of Students in Economics and Commerce, a global platform for young people to develop their leadership potential through international internships and volunteer opportunities.
With support and guidance from Sprott leaders, she established the SSCI in 2019, a youth-run student club that aims to elevate communities facing difficulties by providing access to educational institutions.
SSIC provides Carleton students with a platform to run projects that address social issues such as poverty, lack of access to education and child marriages.
"The idea was to be a platform for students to run projects to address issues that they're passionate about," says Dglel Tesfay.
"On one hand you're making a difference. On the other hand, you don't have to be an executive to get practical leadership experience."
Anyone can run a project through the SSIC. Students bring ideas and work with club members to reach fundraising goals. In 2018, (under the International Fund Initiative Club), they provided menstrual products to more than 75 girls in Kamengo, Uganda to ensure they don't face obstacles in their schooling.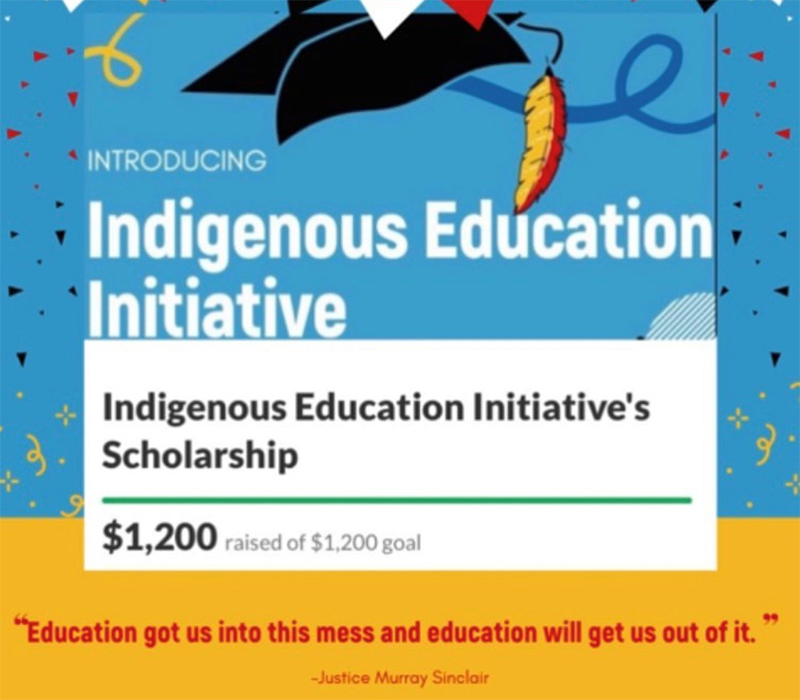 During the COVID-19 pandemic, SSIC supported 140 girls in Longido, Tanzania by providing masks and hygiene products. In 2021, the team provided four scholarships to Indigenous high school students under the Indigenous Education Initiative Project. This project will be sustained by SSIC for upcoming years.
Dglel Tesfay says Carleton provided an environment that allowed her explore interests outside of the classroom while balancing her studies.
"I had to find a balance between keeping my family happy and keeping myself happy," she says.
Keeping her parents happy meant having a high GPA, while keeping herself happy meant socializing and getting involved outside of the classroom.
Although she is graduating this year, Dglel Tesfaty believes that the SSCI will continue to make an impact for years to come.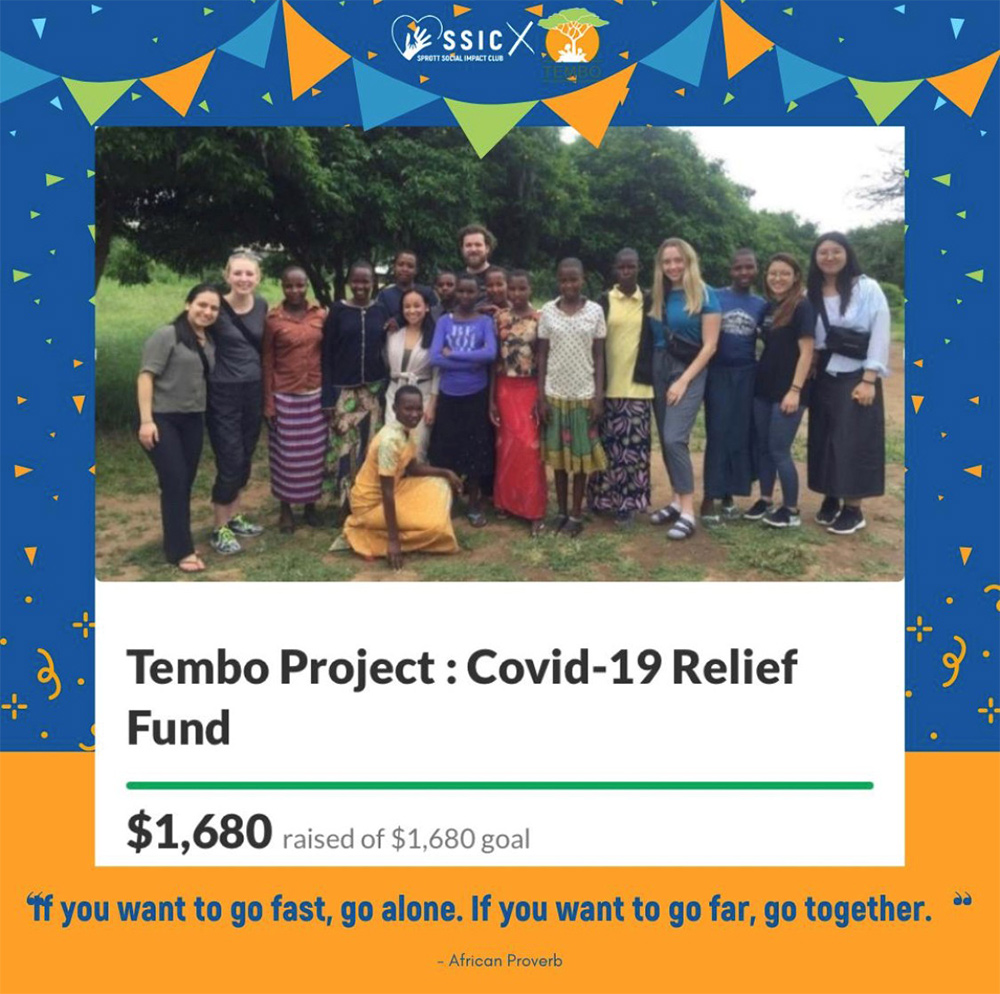 "In my experience studying business, we focus so much on the idea of making profit, but this club serves as a reminder for students to equally prioritize making a social impact in their career," she says.
"You decide where you want to contribute your money and then you get to see the impact. It's definitely heartwarming."
Getting involved on campus not only boosted her resume, but provided her with invaluable connections and networking opportunities that will help her with her career, she says. Her advice for current students looking to make their mark is to believe in themselves and don't give up.
"To achieve your highest potential, you need to be flexible, try new things and stay committed."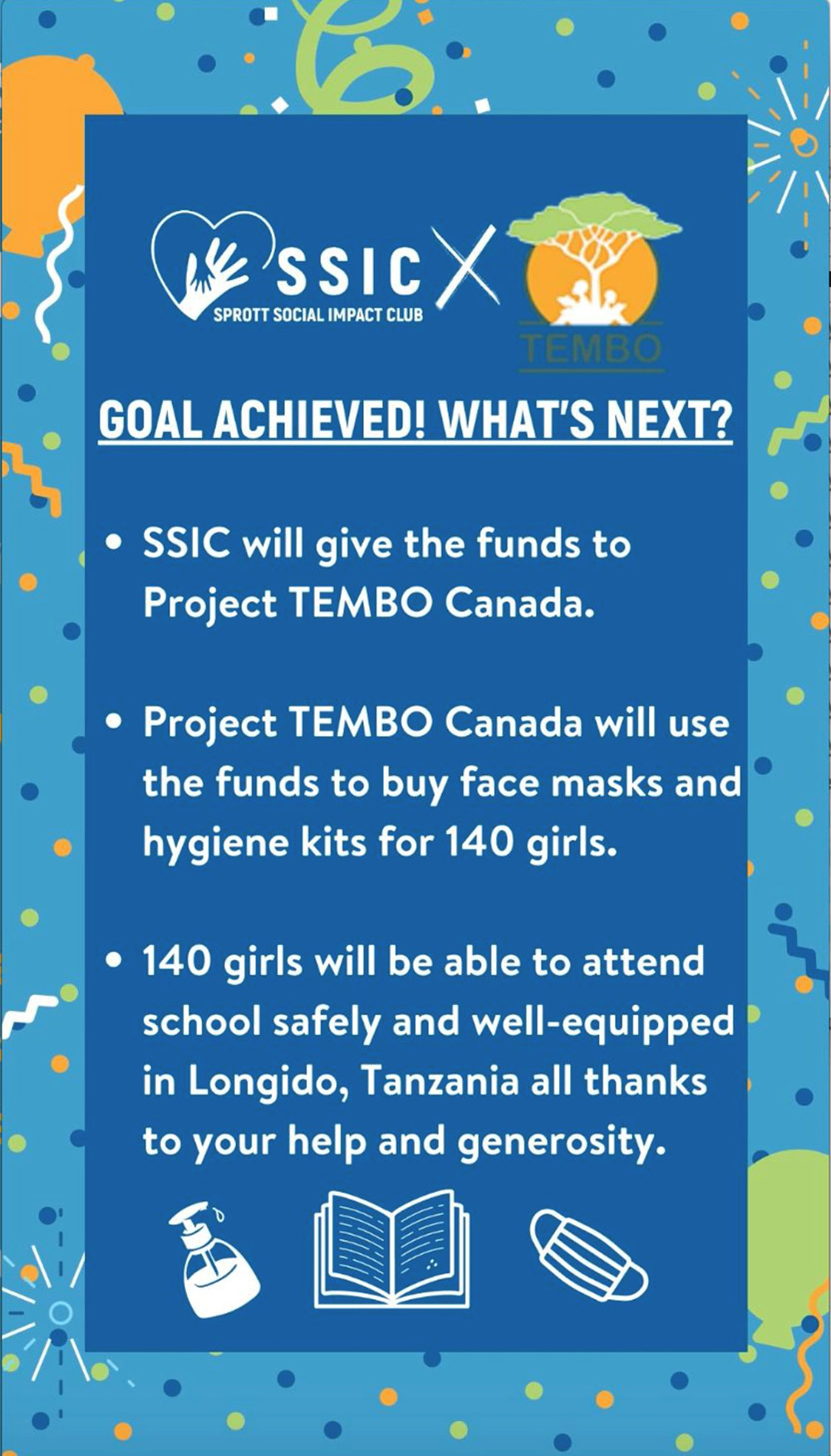 Monday, June 21, 2021 in Convocation, Grad Stories, Indigenous, Sprott School of Business
Share: Twitter, Facebook