By Tyrone Burke
Photos by Chris Roussakis
Millions of Canadians have roots in Asia, but Canada's public broadcaster has only one correspondent that covers the world's most populous region.
Chris Waddell of Carleton University argues that's nowhere near enough. In The End of the CBC? co-authored with David Taras of Mount Royal University, he argues that to be more relevant, the Canadian Broadcasting Corporation needs a stronger global presence. (Order the book here)
"Canadians come from different places around the world – China, India, the Philippines — yet we know almost nothing about the places they come from," says Waddell, a professor of Journalism and Communication who will be retiring in June after 19 years.
"We don't know the stories of what happens there. We never hear much about those countries, except when there's a disaster. But helping Canadians learn about those countries can also help us understand the issues that new Canadians face and how they see Canada."
The media business has changed dramatically in recent decades and in The End of the CBC? Waddell draws upon knowledge he built in broadcasting and newspaper journalism. Before joining Carleton in July 2001, Waddell spent 10 years at CBC Television News, most of that time as a Gemini-winning executive producer of network news specials and parliamentary bureau chief. Before that, he worked at the Globe and Mail for seven years as a business reporter, Ottawa bureau chief, associate editor and national editor. He covered some of the major stories of the era, including federal elections and the negotiation of the Canada-U.S. Free Trade Agreement.
Streaming services, cable-cutting, and the growing power of tech giants like Apple, Facebook and Google have all placed pressure on media advertising revenues. There are far fewer foreign correspondents today than there were 15 years ago. Most English-language coverage of international events now comes from wire services, or British and American media. These have different interests than Canadians, and Waddell argues that more foreign correspondents could bring a Canadian lens to world events.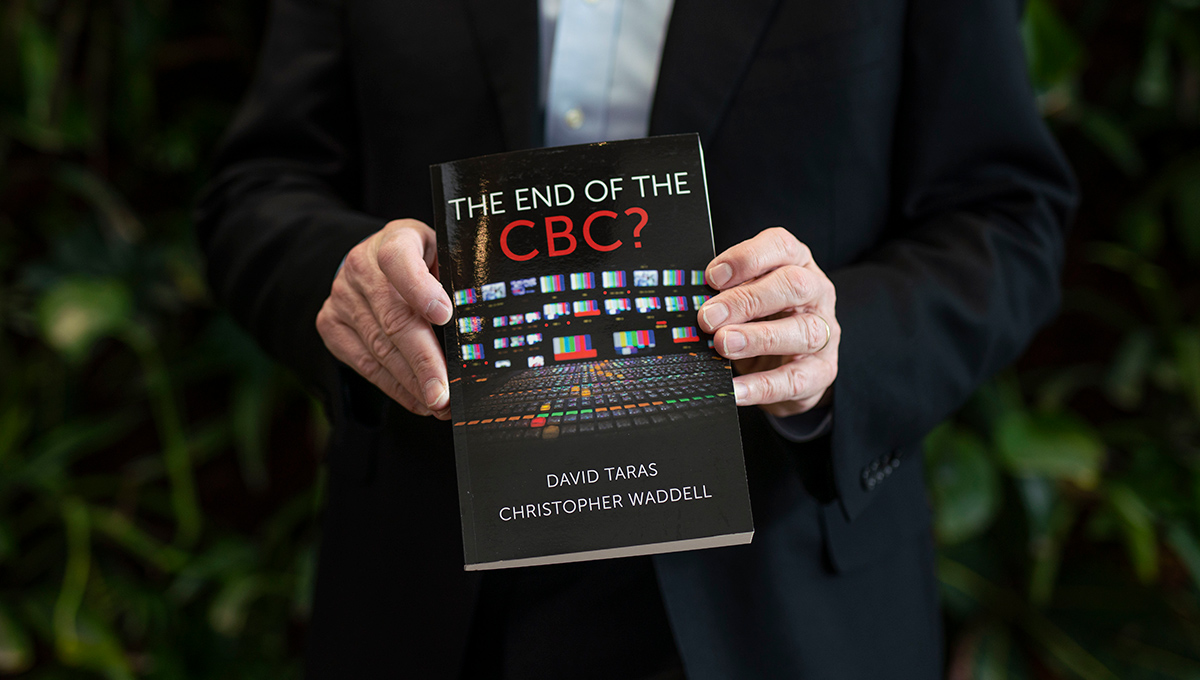 Looking at Solutions in Other Countries
It could also enrich how Canadians understand policy issues by exploring solutions from a variety of countries.
"Something we don't do very well is compare what's happening in Canada to anyone other than United States," says Waddell.
"Looking at how other countries handle a problem can help understand the problems society faces, and offer ideas and solutions. On health care, we hear about how millions of Americans don't have health care. We never hear how France, Germany, Britain, or the Scandinavian countries are dealing with their health care systems. So, we don't do anything, because we think we're better than the Americans. That's really not good enough. We need to have more information to help us have more intelligent debates about public policy issues."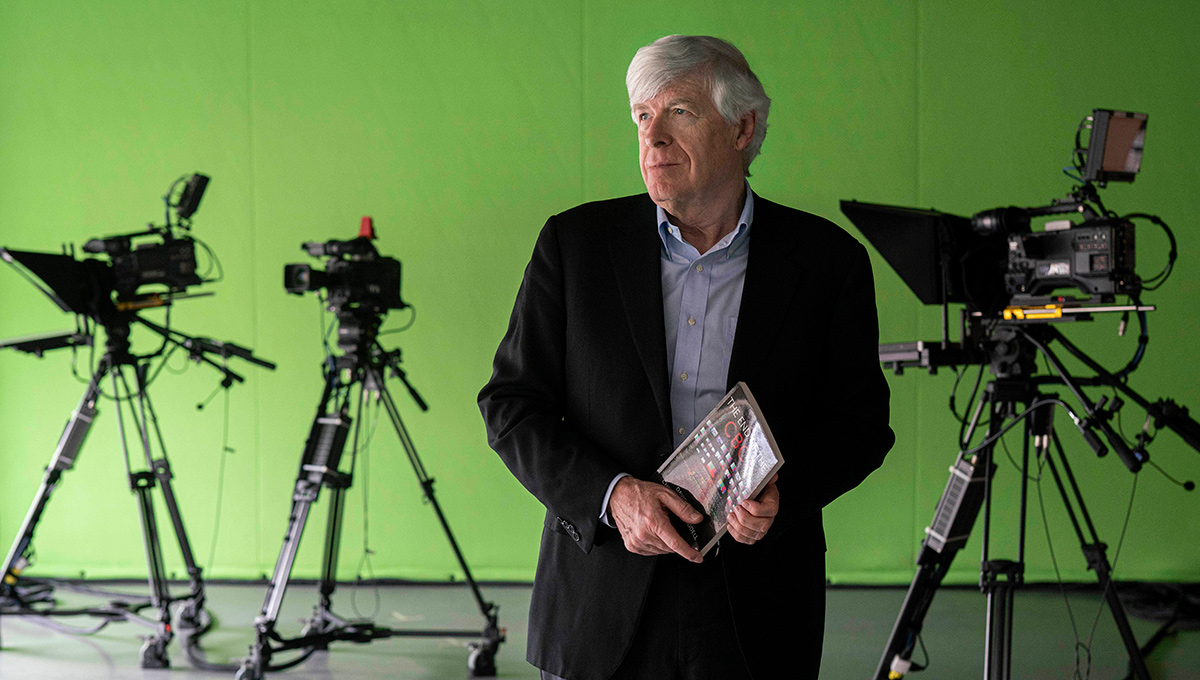 A more robust international presence is one element of a vision for the CBC that Waddell and David Taras put forward in The End of the CBC?
International journalism is expensive, but by doubling down on a few things, the CBC could afford to do them well.
"The CBC has had trouble keeping pace with what's been going on because it's still trying to be everything to everyone," Waddell says.
"We believe it should be more narrowly focused on a range of issues that impact Canadians — and leave aside some of the things you can get on social media and from private-sector media. Right now, there is a lot on CBC news that we don't think needs to be there: crime, traffic and local fires. You can find coverage of these things in other places. Leave that to the private sector. Let them do that."
Waddell and Taras argue that the CBC should focus on six key areas: urban life, business and the economy, public policy, science and technology, issues that impact Canadians, and Canadians who are making a difference.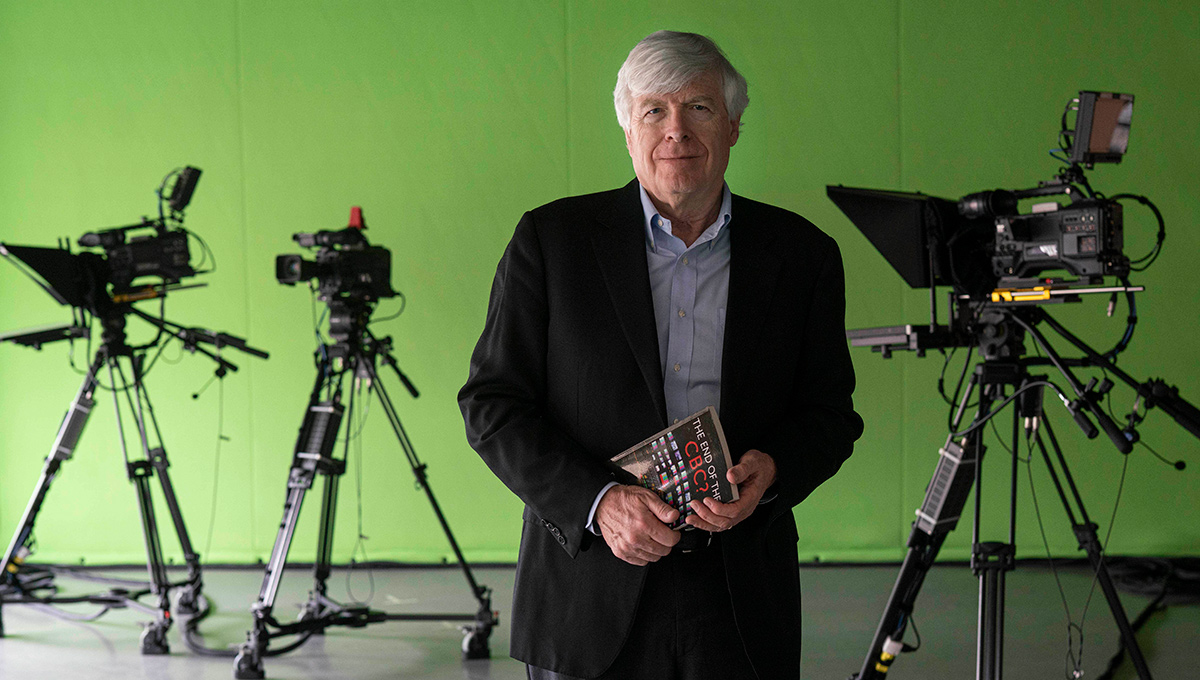 Shift Needed in CBC Mandate
Notably omitted from that list is creative programming, sports and children's television – all of which are widely available elsewhere. They argue that the CBC can't compete with international streaming giants like Netflix and Amazon Prime. If telling Canadian stories in film and television is important to federal governments, Waddell and Taras argue that they can fund them directly, and use the National Film Board (NFB) to market productions to global streaming services.
Publication of The End of the CBC? coincides with the renewal of the public broadcaster's licence. It is set to expire in August 2020, and a public consultation is scheduled for May 25, though this could shift as a result of the COVID 19 pandemic. (Check in for updates here)
"We're still operating under the 1991 Broadcasting Act, which was passed before the Internet really came on," Waddell says.
"No one has really looked at a public broadcaster from the perspective of what role the CBC can play, in terms of public diplomacy and showing people what Canada is all about. Government cutbacks in the 1970s, '80s and '90s reduced the CBC's global presence. Politicians have looked at how can the CBC can hurt them rather than what it can do for Canada's international reputation."
Implementing the authors' vision would be a significant shift in the CBC's current mandate.
"For this to happen, there will need to be leadership from government and some difficult decision making," says Waddell.
"Admittedly, it's a gamble. It might work. It might not work, but the alternative is to fade away and become irrelevant to everybody."