Carleton University's recycling program in the University Centre Food Court has won a Quality and Productivity Award from the Canadian Association of University Business Officers (CAUBO).
Carleton was recognized for excellence in environmental sustainability for its project on "improving recycling behaviours" in a university food court.
CAUBO is a non-profit organization that represents chief administrative and financial officers at universities and colleges throughout Canada. Its awards are intended to foster innovation and reward excellence in managing risk, as well as human, financial, IT and physical resources.
Carleton was one of five national prize winners. Others include the University of Alberta's chatbot that helps students get instant answers to IT questions, as well as Ryerson University's Departmental Safety Officer Program.
Carleton created innovative recycling stations and realigned consumer packaging with less wasteful material. Throughout the transition, Carleton trained staff on best use of the new stations, resulting in a waste diversion rate of 90 per cent, up from 12 per cent, in less than a year.
The team behind the project used behavioural insights to identify the need for a recycling program that was both easy to understand, accessible and comprehensive.
Sandra Nelson, director of Strategic Procurement in University Services, played a role in developing the new stations and implementing them across campus.
In interviews with students, the University Services team found students were very keen on recycling but felt that bin colours and placements were confusing or inconsistent, and the slots were too small.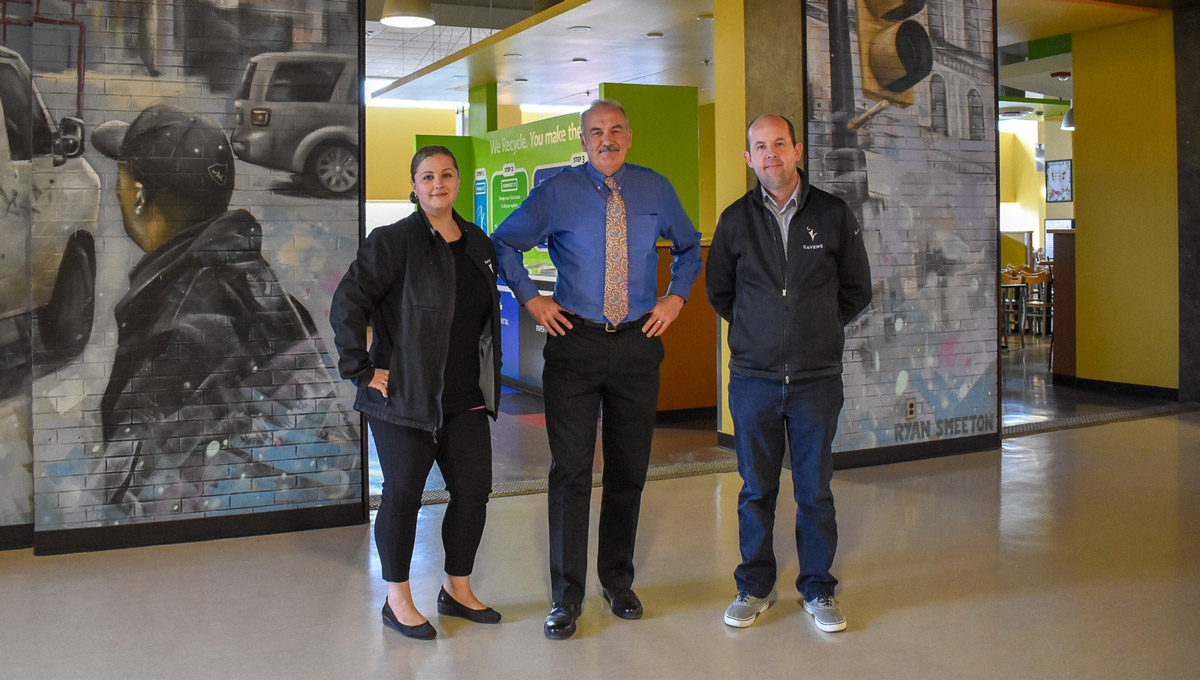 "We describe the new stations as a coalescing of things we've seen," says Nelson. "In various roles in our team, we've travelled to different conferences or visited other institutions, residences and dining services. So we brought the pieces back and added our own touches based on the research we had been doing.
"The ability for you to drain and rinse your recyclables matches the same behaviour you would have at home."
In addition to that innovative step, the team implemented other measures to ensure the stations were effective. The team found that a lot of students walk by recycling stations without looking up at the signage.
"We put the colour coding out onto the floor, so if you're walking by you can see it," says Nelson.
Since implementing the new stations, Carleton has reduced waste removal costs by $5,000 a month, diverted more than 100,000 kilograms of recycling and prevented the creation of more than 400,000 kilograms of methane gas.
University Services received a Carleton University Service Excellence for Innovation Award (2017) and the Gold Award for Sustainability from NACUFS (2018) for the recycling initiative. The project is also featured in the current issue of University Manager magazine.
Carleton says this program can be implemented at any dining location on any campus in Canada.
"Institutions are really communities of individuals, so it's important that we all work together to try to do better," Nelson says.
Carleton is working towards a goal of zero waste, campus wide, by 2022.