By Dan Rubinstein
Photos by Chris Roussakis
A reception for Economics alumni, faculty, staff and students with Canada's chief statistician, Wayne Smith, who earned a BA and master's degree at Carleton.
The Faculty of Public Affairs' annual Currents lecture, featuring climate change expert and Carleton graduate Thomas Homer-Dixon, author of The Upside of Down.
A ceremony to induct four athletes (Nordic skier Wayne Dustin, soccer player Michael Lanos, basketball player Niki Majid, hockey player Wayne Small) and one builder (recently retired vice-president Duncan Watt) into the Ravens Athletics Hall of Fame.
The Faculty of Arts and Social Sciences barbecue, with a presentation from art history professor Brian Foss, director of the School for Studies in Art and Culture, who will discuss his research into an unsung but instrumental collective of Canadian artists known as the Beaver Hall Group.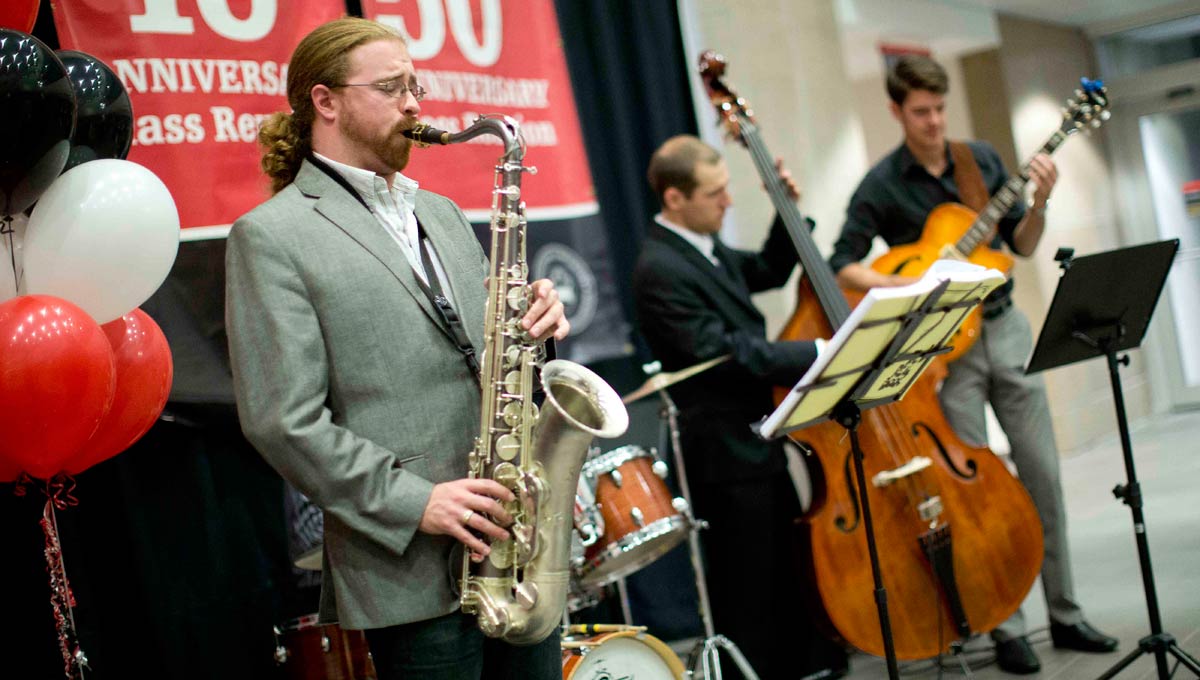 A "Great Grads and Good Deeds" celebration, welcoming special alumni guests such as former IBM Canada president Dan Fortin, jazz singer Kellylee Evans and many others whose work and charitable efforts make our city, country and world a better place.
Four years ago, when the Carleton Ravens varsity football team was revived, the annual autumn Carleton homecoming festivities were rebranded as Throwback. In 2015, more than 10,000 people participated.
This September, from the 12th to the 17th, Throwback returns with more than 20 events, from lectures and panel discussions to receptions, reunions and football games, including the homecoming football game against the Laurier Golden Hawks on Sept. 17.
Carleton homecoming has
something for everyone
"With so many different events to choose from, there is truly something for all members of the Carleton community," says Mark Savenkoff, director of Alumni and Donor Relations. "Alumni are proud of their university, and Throwback provides us with an opportunity to come together as a community."
"As we welcome our graduates back to campus, it is a privilege to hear their stories and to share with them the accomplishments of our students and faculty today," says President Roseann O'Reilly Runte. "When we are together and the past and present unite, we clearly see the path to the future: one where we all contribute to the greater good of the world and one which is, like Carleton, sustainable and here for good."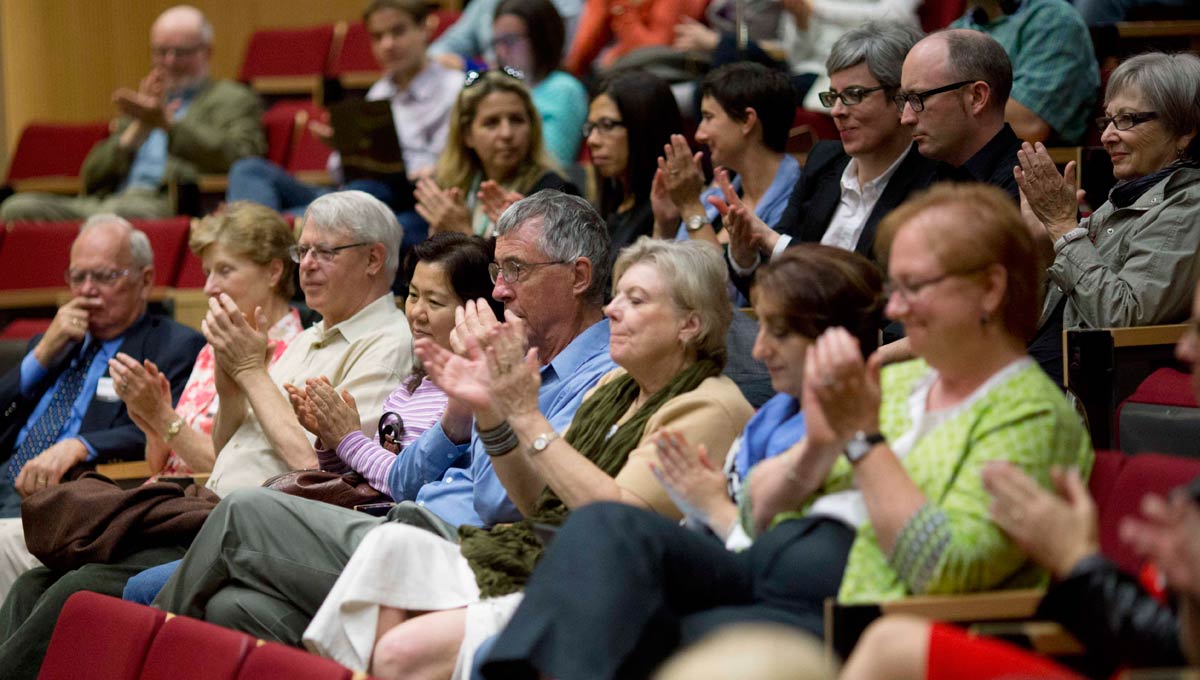 When alumni return to campus, Runte says, they "recall favourite professors, difficult assignments, all-night study sessions and youthful pranks. They remark on the many visible changes on campus, starting with the new buildings. Yet, so much never changes: the wonderful relationship between faculty members and students, the friendships enjoyed with fellow classmates, the exhilaration of a sporting contest or an inspiring lecture.
"The people are the constant: brilliant and caring faculty and students. They make Carleton special."
Carleton alumni get together to
catch up with old friends
Throwback is the best time of year to come back to campus because you get to see as many people as possible, says Louise Hayes, a senior policy adviser at Health Canada who became president of the Carleton University Alumni Association in July.
"It's great to see the university community really come together," says Hayes, a former varsity swimmer with an undergraduate degree in Journalism and Political Science and an MA in Political Science. "Throwback helps alumni reconnect with the school in a meaningful way."
People might plan to go to just one reception or lecture, she says, but then they bump into former professors and classmates and discover the range of scheduled activities, and attend several more events.
Hayes is particularly excited about the Hall of Fame induction dinner — where guest speakers will include recent Carleton graduate Michael Tayler, a slalom kayaker who competed for Canada at the Olympics in Rio — and a luncheon panel discussion on women in journalism that will help mark the 70th anniversary of Carleton's Journalism School granting Canada's first Bachelor of Journalism degrees.
Read more about Carleton homecoming at carleton.ca/throwback.