There's something magical about mail.
At a time of increased social isolation, getting a touchable, tangible card or letter delivered to your door can spark a sense of connection and joy.
Last spring, Carleton University student Marissa Parker saw handwritten cards as a way to help reduce feelings of loneliness among seniors living in care facilities.
In August, the fifth-year Bachelor of International Business student launched a non-profit, Sending Sunshine, that collects cards from people around the world and distributes them to Canadian care facilities.
Since then, Parker and three friends — Tracy Wu, Kaitlyn Liang and Emily Crowe — have sent more than 22,000 cards to more than 80 retirement and care homes.
All cards are mailed to Sending Sunshine's PO Box in Mississauga, Ont. Parker and her colleagues review each card to make sure it meets safety protocols, then they divvy them up and personally deliver batches to nearby residences. Now that the non-profit's reach has expanded beyond the Greater Toronto Area and outside Ontario, they've started sending boxes of cards to out-of-province locations.
"Delivering so many cards to facilities across Canada has been very rewarding," says Parker, whose website provides tips and guidelines for volunteer contributors, such as writing an uplifting message in large print and avoiding subjects such as religion.
"After receiving the cards, people often tell us how appreciated they were, especially during these unprecedented times. Our main goal in creating the non-profit was to spread some sunshine to seniors, and our team is grateful to have been able to do that."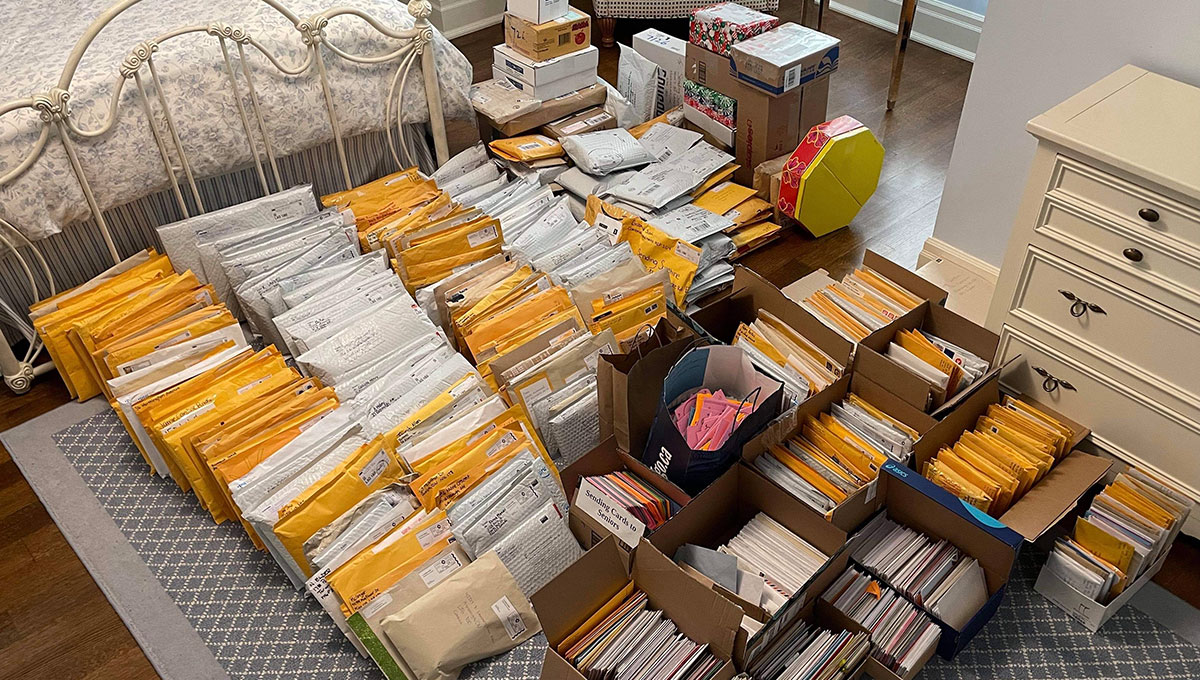 Sprott Education Helped Spearhead Non-Profit
Parker was inspired by what she experienced while separated from friends and family during a year studying at the Montpellier Business School in France as part of her international business degree. Getting mail from home helped her feel connected despite the distance.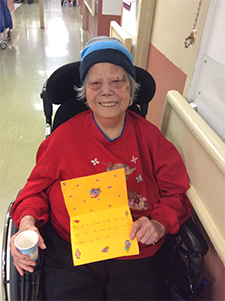 Drawing from this, Parker, whose summer job had been cancelled, began the ideation phase of Sending Sunshine in May 2020. Her strong organizational skills gave her the confidence to believe that she could bridge the gaps between card senders and care facilities.
Unsure how to spend her time, but wanting to keep busy and support her local community, she began the process of organizing and registering the non-profit—a complex step that four years at the Sprott School of Business prepared her to take.
In October, Parker and her collaborators saw another opportunity, this time to support students who have fewer places to volunteer during the pandemic. Students can sign up on Sending Sunshine's website and for each card created they earn 30 minutes of volunteer service.
"I've been able to apply much of the knowledge gained in my courses at Sprott toward helping Sending Sunshine grow," says Parker.
"Most notably, the marketing courses I have taken have stressed the importance of developing a thorough segmentation analysis and crafting strategic alternatives in order to determine the optimal method to reach target markets.
"Applying this knowledge was pivotal in allowing me to reach thousands of students who want to complete volunteer hours virtually."
Looking ahead, Sending Sunshine is focused on expanding throughout the country. In January, it sent its first cards to Western Canada, and it's aiming to partner with care facilities in every province by the end of the year.
Because volunteers often ask to learn more about the recipients of their cards, Sending Sunshine is also launching a pen pal program this month. It will match volunteers with seniors in care facilities so they can correspond and develop personal connections.
A placement student from Seneca College's gerontology program, Shaye Lamothe, is helping facilitate this program.
Although there is hope that Canadians will be able to return to in-person socialization not too far down the road, Sending Sunshine is committed to brightening care facilities long after COVID-19.
Thursday, February 11, 2021 in Community, Sprott School of Business
Share: Twitter, Facebook