Third-year computer science students Kashyap Achar and Tobias Schlagenhaufer first met at an Ontario-wide coding competition and have been looking for the perfect problem to solve ever since.
As naturally curious people, they often found themselves getting distracted online and gravitating toward websites that cut into school and work productivity.
They knew they weren't using their time effectively, but the challenge was they weren't able to recall how much time was spent on these websites. Screen-usage tracking apps are commonly built into smartphones, but there were no computer tools with the same functionality. Considering that most meaningful work is done on desktops and laptops, they saw an opportunity.
That's how the idea for HourGlass emerged. Inspired by a web development course at Carleton, the duo teamed up in February to apply the skills they learned inside and outside the classroom to create a real-world solution.
"We set out to create a tool that gives people a sense of not only how much time they spend online, but where they spend it as well," says Schlagenhaufer.
"We wanted to make something quick and easy to use, so the first thing that came to mind was a Chrome extension."
Achar took care of the research, marketing and back-end development, while Schlagenhaufer worked on the web design to ensure the user experience was as seamless as possible.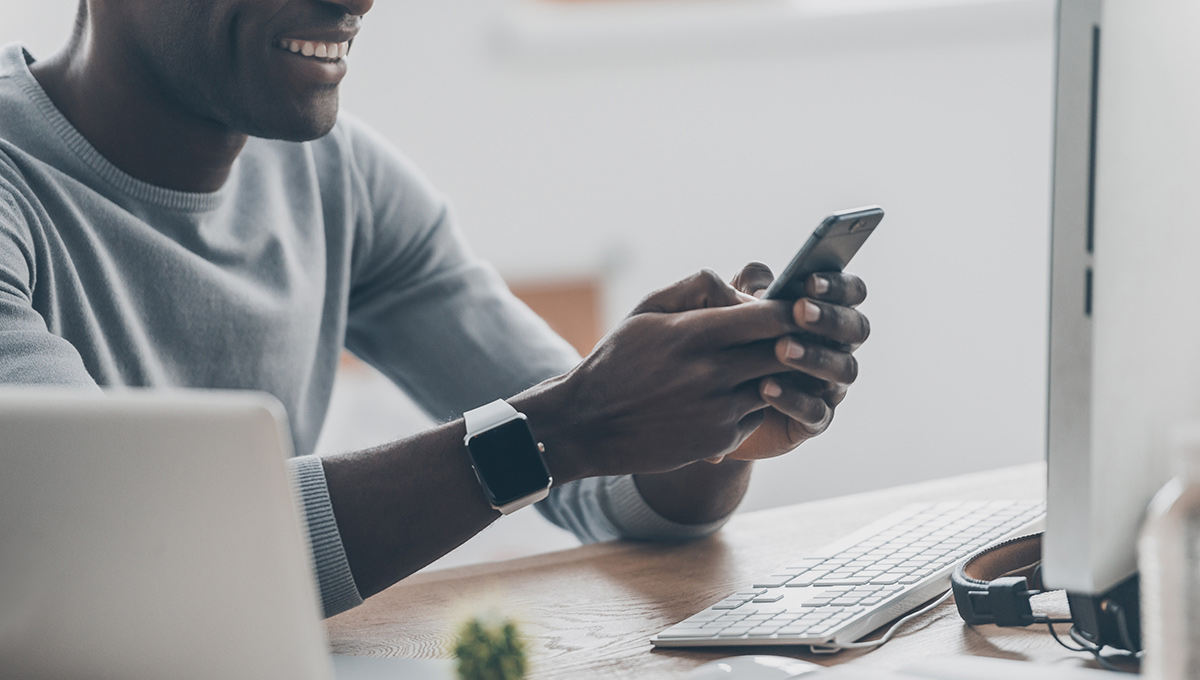 Challenges for Remote Workers
When the COVID-19 pandemic forced many to start working from home in mid-March, the pair began hearing through their networks that many people were finding it challenging to distinguish home life from work life. Between child care, elder care and household responsibilities, employees felt like they were spending too much time working and started feeling burned out.
Achar and Schlagenhaufer saw how HourGlass could help this new wave of remote workers manage their time more effectively.
"I see this as an opportunity to market HourGlass to startups and smaller companies as a productivity tool for them," Achar explains. "We're adding new features like website categorization and setting time grades that could help."
Based on their LinkedIn reach and advertising, HourGlass already has 100 users, primarily employees at startup companies based in Kanata.
"That is a sector where people are trying to be as productive as possible so they can spend more time with their families," says Achar.
But HourGlass can be also be a useful tool for students to gauge how much time they are spending studying online. "It helps them see what websites they spend the most time on, which is important since we can't break down our day in the same way we could before by going to coffee shops or the library," says Schlagenhaufer.
Without these physical scene dividers, he says it can become more difficult for students to see where their time goes. HourGlass has a warning feature that users can set to let them know when to take a study break or when it is time to get back on track.
More Productivity, Less Screen Time
By running algorithms on the back-end server to obtain generalized data, the team is able to track how effective the extension is in managing screen usage over time.
"To see the productivity, we are categorizing and ranking the productivity of websites," Achar explains. "Based on that, we can see which categories of sites go up and down."
In general, Achar says the team has observed a 20 per cent increase in productivity and 10 per cent lower use of screen time from users downloading and tracking the extension.
HourGlass also came in third place at the COVID-19 worldwide HR hackathon, an online response challenge to help people throughout and after the pandemic. When the in-person event in Berlin was cancelled, the organizers moved it to an online global competition.
The pair submitted a two-minute video pitch outlining the functionality and application of their extension and received positive feedback. "The judges particularly liked the warning feature that lets you know it's time to take a breath of fresh air," says Schlagenhaufer. "We wanted to make sure that there was something to help people cope with the stress of being cooped up."

As companies continue to navigate complete shifts in workplaces, Achar sees an opportunity for HourGlass to expand their productivity reach while continuing to respect the privacy of employees.
"If employees are working remotely, it could open doors to lower productivity and missed goals," says Achar. In his opinion, when people are not physically together, they are less motivated.
"HourGlass can be used to track employee and personal productivity generally and help put time back in their hands."