By Joseph Mathieu
Photos by Justin Tang
Each fall, they come to Carleton University from all over the world.
Members of the diplomatic community, including newly appointed ambassadors and high commissioners, attended the eighth annual Welcome to Ottawa Orientation for Newly Arrived Diplomats on Sept. 24, 2018.
Representatives from more than 60 countries took the crash course on life and legislature in the nation's capital, part of Carleton's effort to maintain and strengthen links with the diplomatic community by introducing new arrivals to the city and the country.
"I can't tell you how happy we are to be in Ottawa," said President Benoit-Antoine Bacon. "We call it 'the capital advantage' and the presence of your embassies is a big part of that."
Over morning coffee, diplomats in cultural, political, military and economic roles networked with MPs and Carleton executives.
Organizer Maureen Boyd, director of the Initiative for Parliamentary and Diplomatic Engagement, offered a special welcome to the spouses in the room, noting their importance in successful diplomatic postings.
After an introduction of Canadian politics by the House of Commons Clerk Charles Robert and Speaker Geoff Regan, Boyd moderated a panel with MPs Andrew Leslie and Erin O'Toole. They touched on the Canada-U.S. negotiations of the North American Free Trade Agreement, as well as the Columbia River Treaty and the softwood lumber agreement.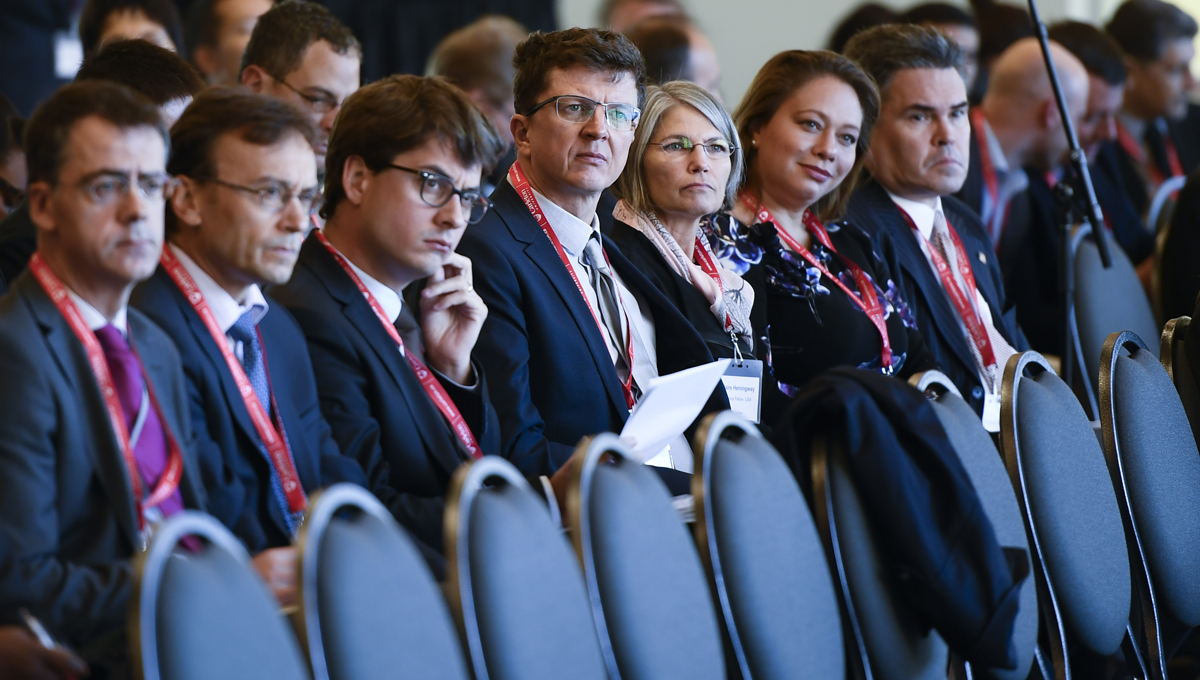 An Introduction to Life in the Capital
Practical information about life in the capital was interspersed throughout the morning sessions. Most presenters, in anticipation of the fall foliage, recommended a trip to Gatineau Park in the coming weeks.
"You will soon find out that Ottawa, while a capital city, is a small place and the diplomatic community is very close," said Liberal MP for Ottawa Vanier, Mona Fortier, who encouraged attendees to experience Ottawa's many art, cultural and family festivals.
Catherine Cano, CEO of Cable Public Affairs Channel (CPAC), also recommended the city's thriving arts scene as a good way to integrate into Ottawa's political community. Cano, a former House of Commons page, was joined on a panel by Kristen Shane, managing editor of The Hill Times, and James Baxter, founding editor and publisher of iPolitics. The trio suggested ways in which diplomats could meet and interact with parliamentarians, and identified several media outlets and reporters who consistently cover political beats.
Offering deep insight into complicated Canadian values, Nik Nanos, chief data scientist of Nanos Research and chair of Carleton's Board of Governors, presented trends from more than 14 years of polling. Although the rest of the world saw the 2015 federal election as a counter-trend to creeping populism around the world, Nanos warned that things in Canada aren't quite so sunny.
He compared the populist undercurrents in France, Holland and Germany to independent MP Maxime Bernier's creation of the People's Party of Canada. That news of the day that the world economy has never been better seems to miss the point that many people are still struggling to make ends meet, he said. There's a palpable sense that everything done right — going to school, getting a job, buying a house, starting a family —isn't enough to live comfortably anymore.
"We should not confuse the fact that we currently have a progressive government with how people feel," he said.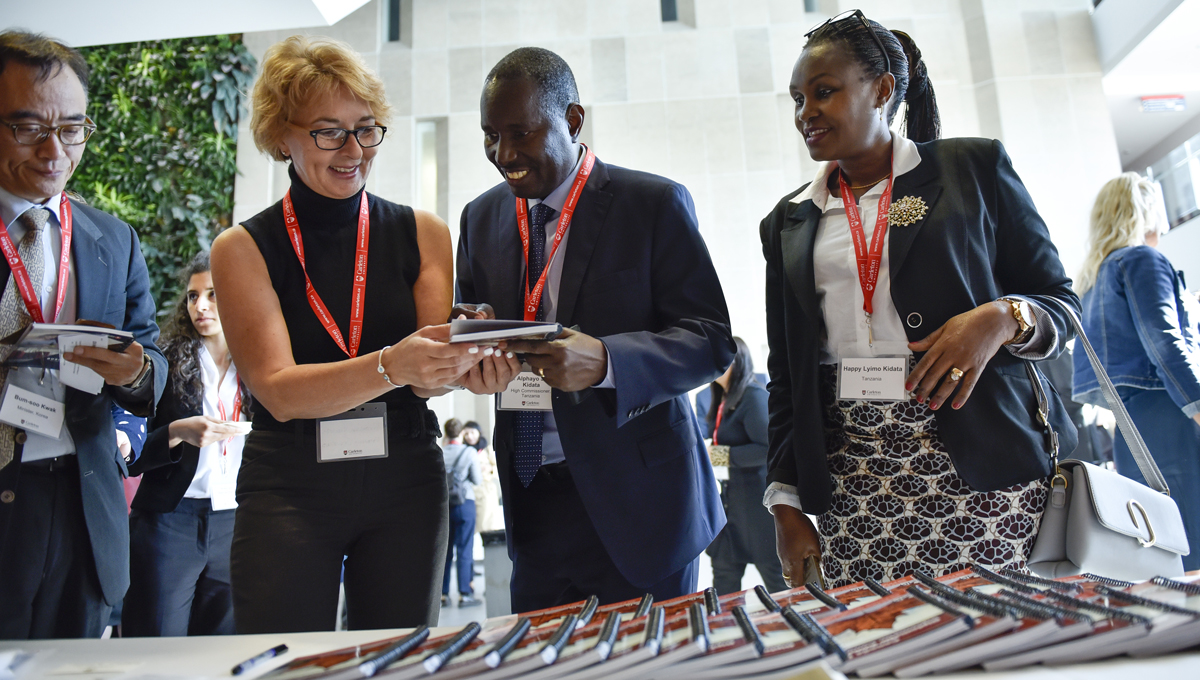 A Chance to Connect with Newly Arrived Diplomats
Local organizations and associations were keen to connect with newly arrived diplomats. Among them were the Ottawa Diplomatic Association, the National Capital Commission, Volunteer Ottawa, Library of Parliament and the non-partisan Parliamentary Centre, which works in developing countries to bolster legislature and parliamentary practices.
"We are very conscious of the fact that you bring a lot of knowledge and experience to the table, so the Parliamentary Centre hopes that we will be able to continue the dialogue," said the non-profit's CEO Jean Paul Ruszkowski.
In informing international diplomats how Canadian govern themselves, the popular orientation opened with a crash course from high-ranking parliamentary officials.
Robert gave an overview of the Canadian parliamentary system. He explained the processes of the Senate, the House of Commons and the various standing committees where most legislative work is completed.
"There are four Cs that guide the life of MPs: chamber, committees, caucus and the constituency," said Robert. "If you remember those, you can pretty well define the life of a parliamentarian."
Regan explained his work in keeping the Commons in order during question period, and touched on the parliamentary officers' study program. Parliamentarians from around the world can join the program to engage with senior government officials like Robert to share best procedural and administrative practices.
"It's an opportunity for Canada to share its experience and to learn from others," he said.
Tuesday, September 25, 2018 in Faculty of Public Affairs, International
Share: Twitter, Facebook