For 11 days every July, the normally empty fields of LeBreton Flats host a lineup of musicians spanning genres and generations. Since Ottawa Bluesfest launched 25 years ago, it has attracted some of the biggest names in music, from Bob Dylan, Ray Charles and James Brown to Kanye West, Skrillex and the Dixie Chicks.
But Bluesfest isn't only for big-name touring acts. The festival has five stages and every year students and alumni from Carleton's music program are part of the spectacle. This year, one of them is Carleton alumna Renée Landry, who is playing the City Stage on Saturday, July 6 at 3:30 p.m.
It's the largest stage at Bluesfest, so it's a fitting venue to showcase the big soul sound of Landry's new album, Like a Boss, which features a six-piece band composed of largely Carleton alumni. Mark Ferguson is playing keys, Jamie Holmes is on drums and Terence Wright is on guitar.
The show will be Landry's first time playing the main stage, but it's not her Bluesfest debut.
"The first time I played Bluesfest was pretty exciting because it was one of my first big festivals," she says.
"I remember being very excited and humbled to get to be a part of it. But this is a pretty big upgrade. It's definitely going to be a very different experience. I have grown a lot as an artist since then."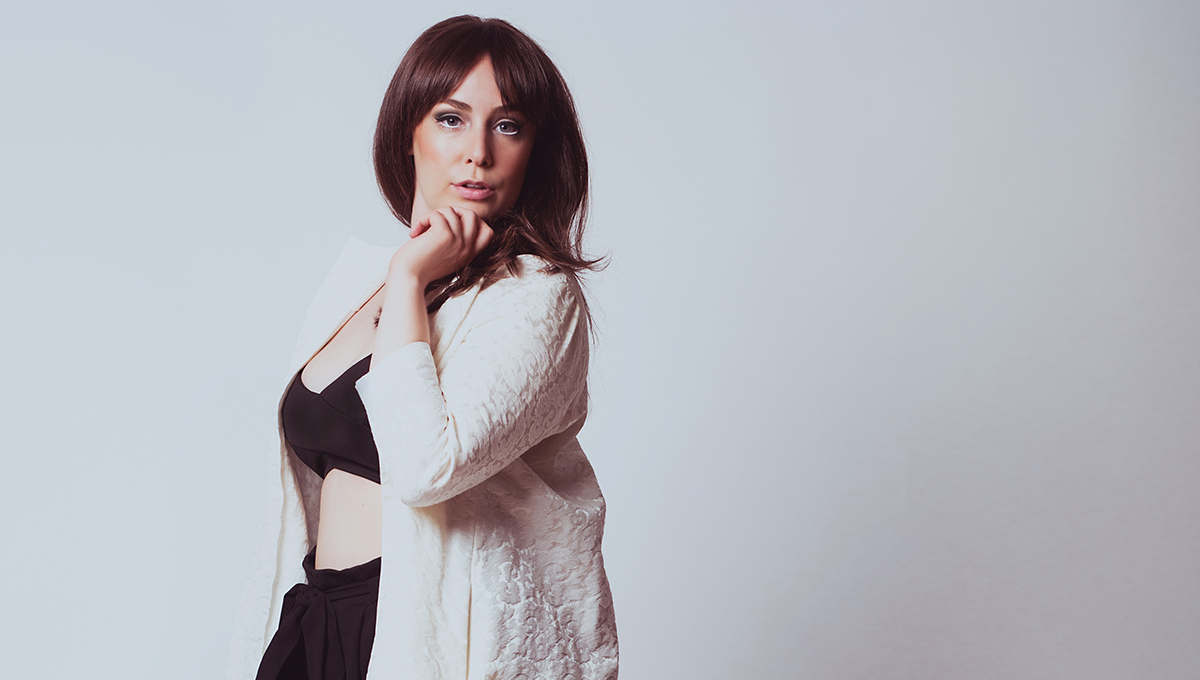 Music Program Creates a Supportive Community
That growth is a continuation of her experience in Carleton's Bachelor of Music program, where Landry studied jazz vocals.
"I don't think I would be where I am in my career if it weren't for Carleton," she says.
"I'm still playing with band members who I connected with there. For seven years, they've been by my side. It has been really crucial to have those relationships. I also created a lot of connections and relationships through the professors. They still support me and will book me for gigs at Carleton for special events.
"There's just a huge community and I feel like it was crucial to integrating me into the Ottawa music scene. I don't think I would have been able to create a name for myself without it."
And that, says John Higney, is by design.
"Our students and our program reflect the real world of music-making," says Higney, who is an instructor in the program.
"We do the traditional routes of education very well — like classical music and jazz. But the way music is made today and the diversity in the musical world are reflected in our programs. We have streams for singer-songwriters, pop vocals, electronic and computer music, musical theatre and Celtic instruments. Our students are people who are really tearing things up. Any night of the week, at venues throughout city, you can hear Carleton music graduates perform anything from metal through to hip hop."
Ottawa Bluesfest: The Carleton Music Connection
One of those hip hop acts could be BlakDenim. With funk-infused sound and a live band, they draw from influences that range from The Roots and Earth, Wind & Fire to Rage Against the Machine.
BlakDenim plays occasional shows at Ottawa nightclubs and private functions, and will be making its fourth appearance at Bluesfest when they play the Videotron stage on July 12 at 6:30 p.m.
The group's current lineup boasts four Carleton music graduates, with Sacha Nagy on drums, Crystalena Paquette on vocals, Garrett Warner on guitar and Andrew Knox on trumpet.
It wasn't always that way. In the first iteration of BlakDenim, Nagy was the only Carleton music graduate, but as the group evolved, some of his Carleton music connections rounded out the act.
"I met so many like-minded musicians at Carleton," says Nagy.
"So I got a lot more opportunities to play. That helped with my growth as a musician, and there are some really great teachers who I was able to learn a lot from too. But the really big thing was the connections."
Photos of Renée Landry by Kamara Morozuk
Thursday, July 4, 2019 in Alumni, Music
Share: Twitter, Facebook