By Elizabeth Murphy
Photos by Freshh Anderson and Weggon Allen
Members of the Carleton community welcomed back their two triumphant Ravens basketball teams as they returned to Ottawa on Monday after stellar performances at the U Sports Final Eight Championships in Halifax, N.S. and Victoria, B.C.
Players from the winning men's basketball team were greeted on campus midday in Alumni Hall and the women's team, which took bronze, was met by friends and family and posed for a group photo as they arrived at the Ottawa airport that evening.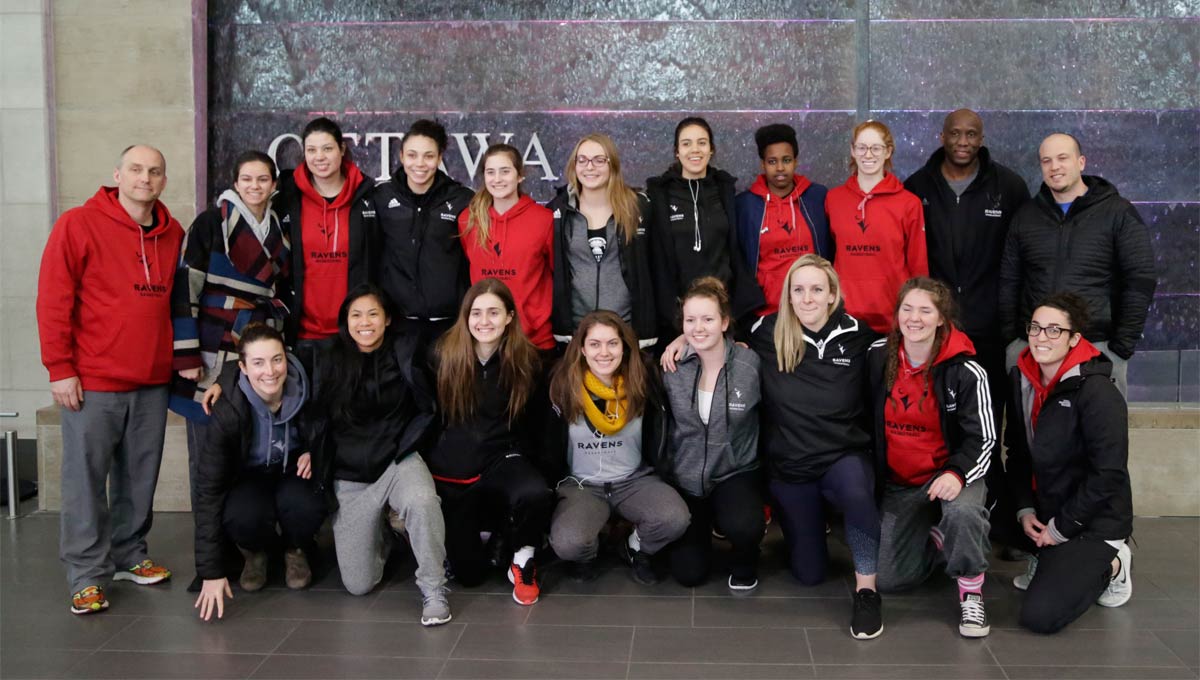 It was the first national U Sports medal for the Ravens women's team, capping off an amazing year. In their final game, the Ravens defeated Queen's University – leaving with the coveted hardware and cementing the program's best Final Eight finish. The bronze added to the list of history-making wins by the Ravens, who are the reigning provincial champions after securing the Ontario University Athletics Critelli Cup in early March.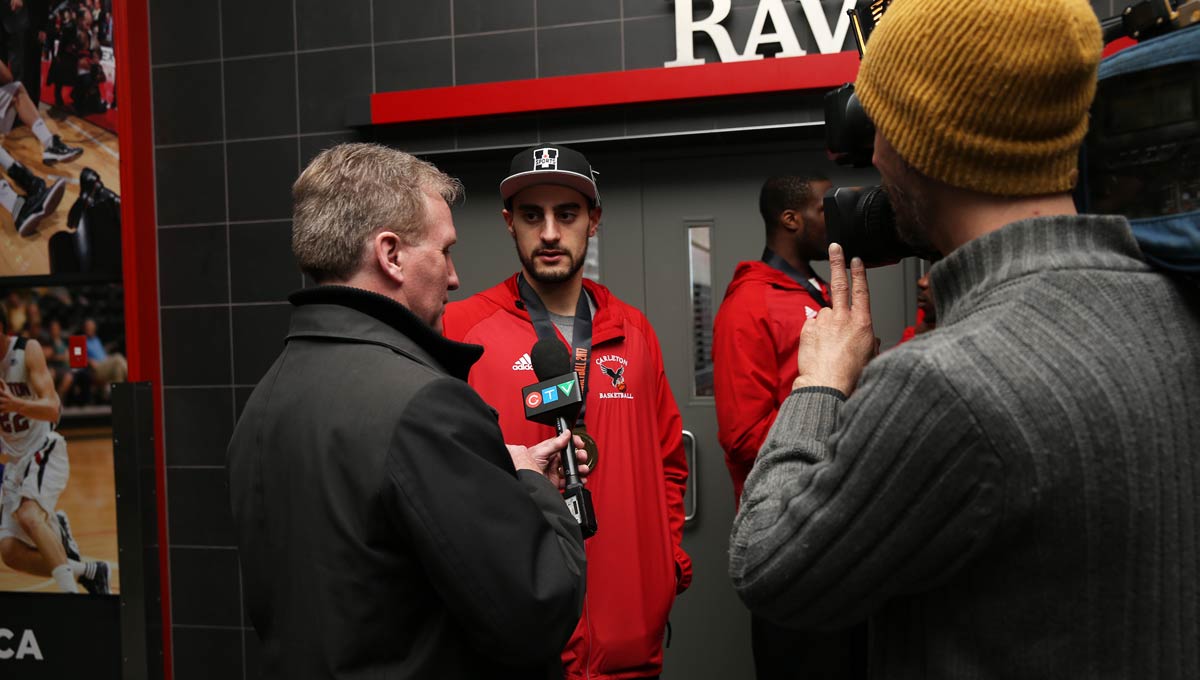 A Breakthrough Season
"It's another breakthrough for them – a historical moment," said Jennifer Brenning, director of Athletics at Carleton University.
"They had a 22-game win streak, they won the provincial OUA banner, it was their first time getting to the semi-finals at a national championship and their first medal."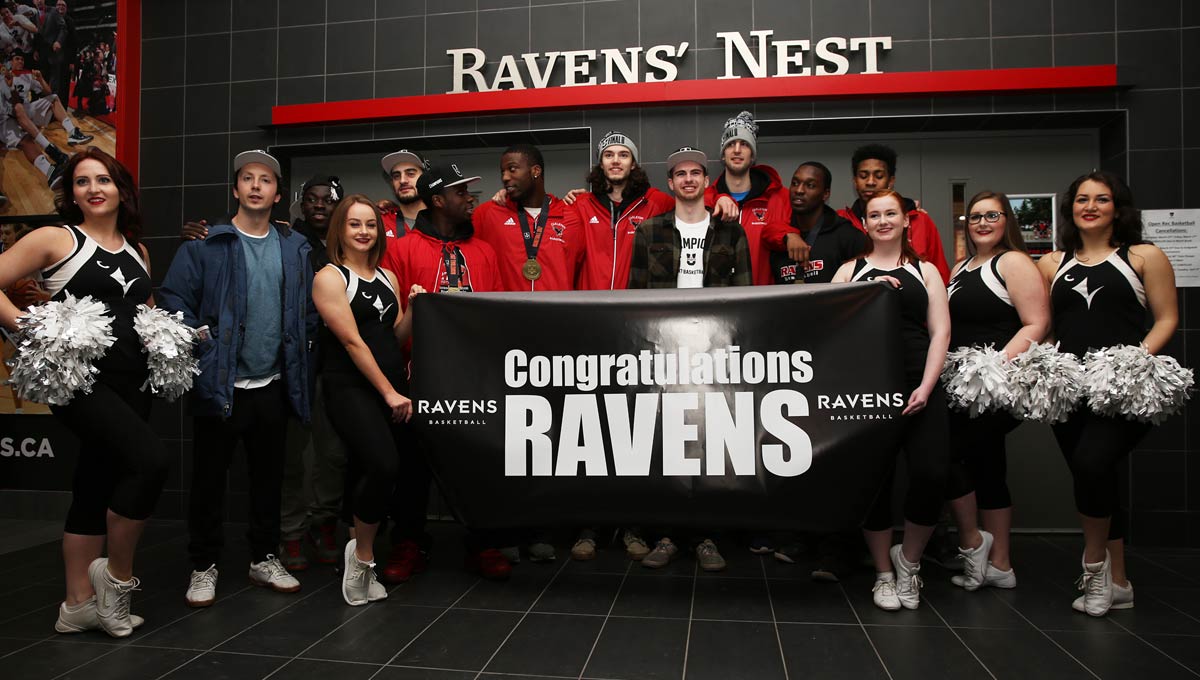 Brenning praised the Ravens for rallying to win bronze after a defeat by McGill the day before.
"To come back to win a bronze – that shows a lot of character and we are very proud of them. They've done a remarkable thing this year."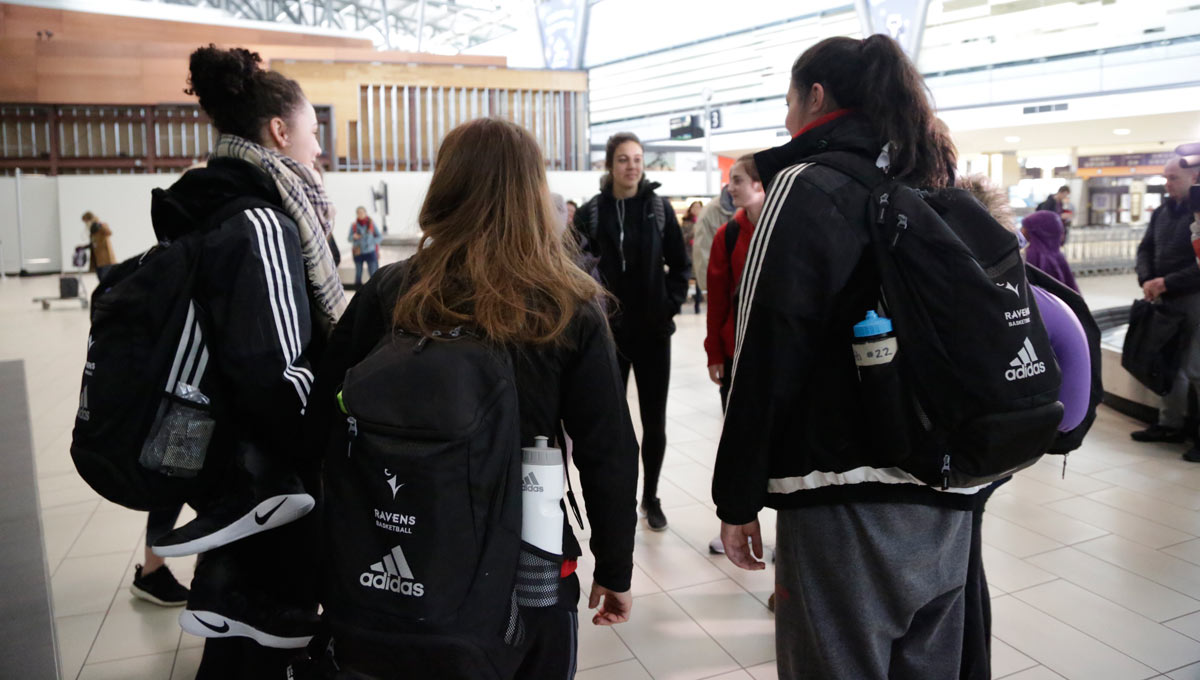 Seventh Consecutive U Sports Title
On the men's side, the latest U Sports national title is the seventh consecutive championship win for the Ravens men's basketball team – matching the current Canadian record. The Ravens secured their latest banner with a win against the Ryerson Rams. The victory is their 13th over the last 15 seasons.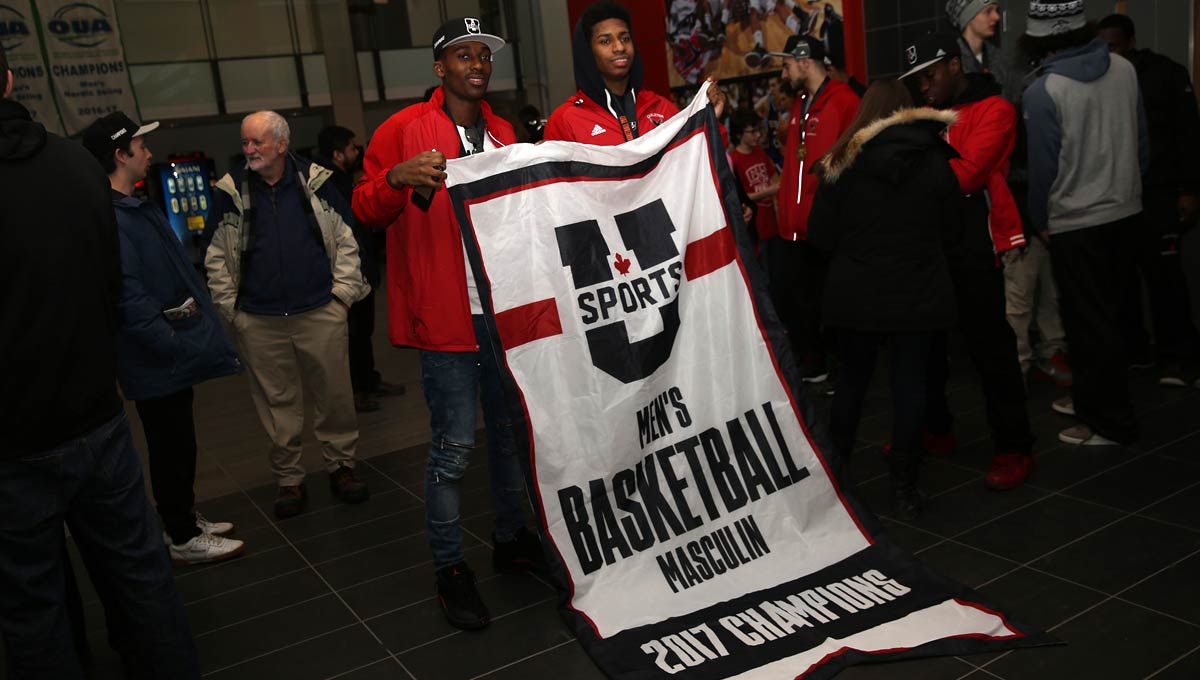 The championship game closes an exciting season led by head coach Dave Smart that saw the Ravens complete a near-perfect sweep of their matches. Their first loss of the season came at the OUA championship game by the same Ryerson Rams that the Ravens were ultimately able to defeat to secure the national title.
"It's just remarkable what this team has done this year and certainly what Dave Smart has done with the program," said Brenning.
"I would say we are seeing history in the making right now."