By Harry Wilson
Photos by Fangliang Xu
In Great Britain, it's personified by Nigel Farage. In France, Marine Le Pen. In Japan, Shinzo Abe. In Canada — briefly, before a federal electoral flameout in October — Maxime Bernier. And south of the border . . . well, who doesn't know about Donald Trump?
The populist nationalism these leaders embody is on the rise across the world, leaving many wondering how to tackle an ideology they believe poses a threat to liberal democracy.
Yet for Carmen Robertson, the answer is simple: art.
"In some ways it's the job of politicians, but artists do it better because they speak to us at a different level," says Robertson, Canada Research Chair in North American Indigenous Art and Material Culture at Carleton University.
"Looking at their work and feeling something about it helps connect us in ways that the rhetoric of politicians can't because they're not really so concerned with us. Art is the best vehicle for that kind of healing conversation."
Robertson is among academics having discussions at the intersection of Indigeneity and the global during "Worlding the Global: The Arts in the Age of Decolonization," a three-day international conference from Nov. 8 to 10, 2019 co-organized by Carleton faculty members Birgit Hopfener, Carmen Robertson, Ruth Phillips and Ming Tiampo with graduate student collaborators Victoria Nolte, Emily Putnam and Eui-Jung McGillis.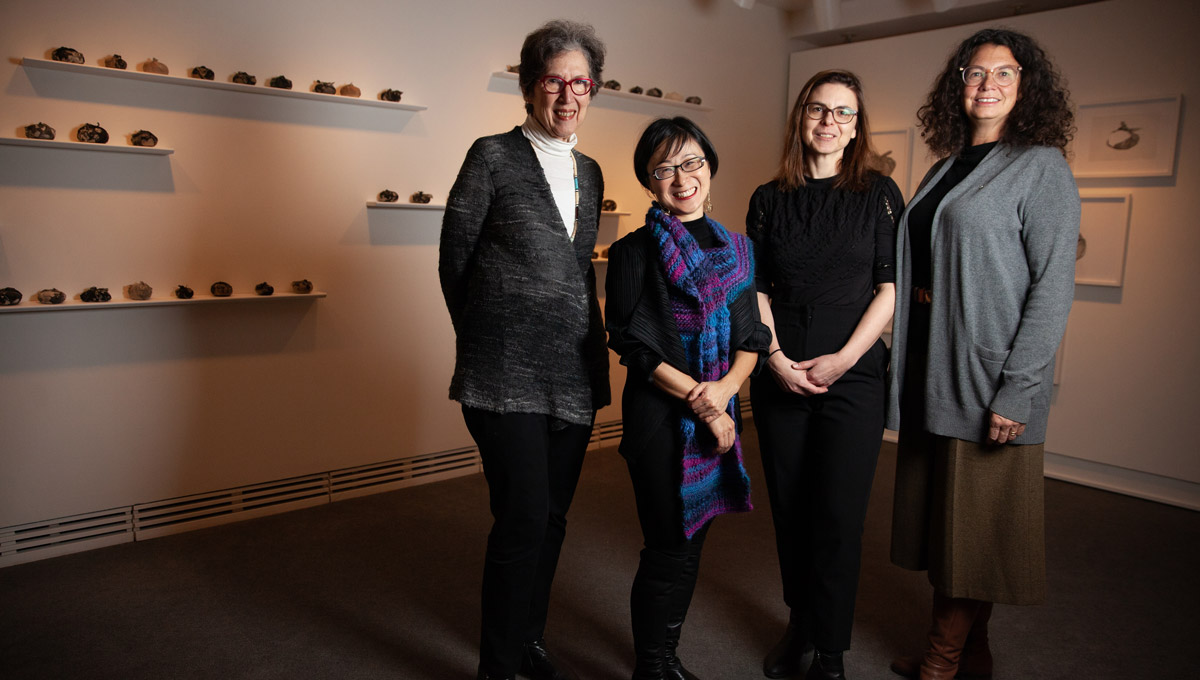 Worlding the Idea of the Global
The conference is a collaboration between Carleton University's Centre for Transnational Cultural Analysis and the Carleton University Art Gallery, the Korean Cultural Centre, the National Gallery of Canada, SAW Gallery, Galerie UQO, and the University of Ottawa. It brings together artists, curators and scholars from Africa, the Americas, Asia and Europe to provide multiple perspectives on the global.
It is staged to coincide with Àbadakone | Continuous Fire | Feu continuel, the National Gallery of Canada's exhibition of contemporary international Indigenous art.
"This conference on the global takes as its starting point the perspectives that we have here Canada, situating our discussions at the intersection of global, diaspora (immigrant) and Indigenous discourses," says Hopfener, associate professor of Art History.
"We wanted to try and 'world' the idea of 'the global' — to think about this critically important concept from multiple perspectives at a time when it's only being understood as top-down, West-centric, neo-liberal, market-driven phenomenon," says Tiampo, Art History professor.
"The consequences of this lack of perspective are dire, and have fuelled the rise of populist nationalism worldwide, which is why it's important to us to shift the public discourse, to push back against the voices that seek to blame the effects of neo-liberal capitalism, such as inequality and loss of jobs, on refugees and immigrants."
The conference is the first official event organized by the Transnational and Transcultural Art and Culture Exchange (TrACE), an international network of six universities — Carleton University, Concordia University, Heidelberg University, University of Amsterdam, University of the Arts London and Vrije University — created in April 2018 during an inaugural meeting hosted by Carleton to study arts and culture from critical transnational and transcultural perspectives.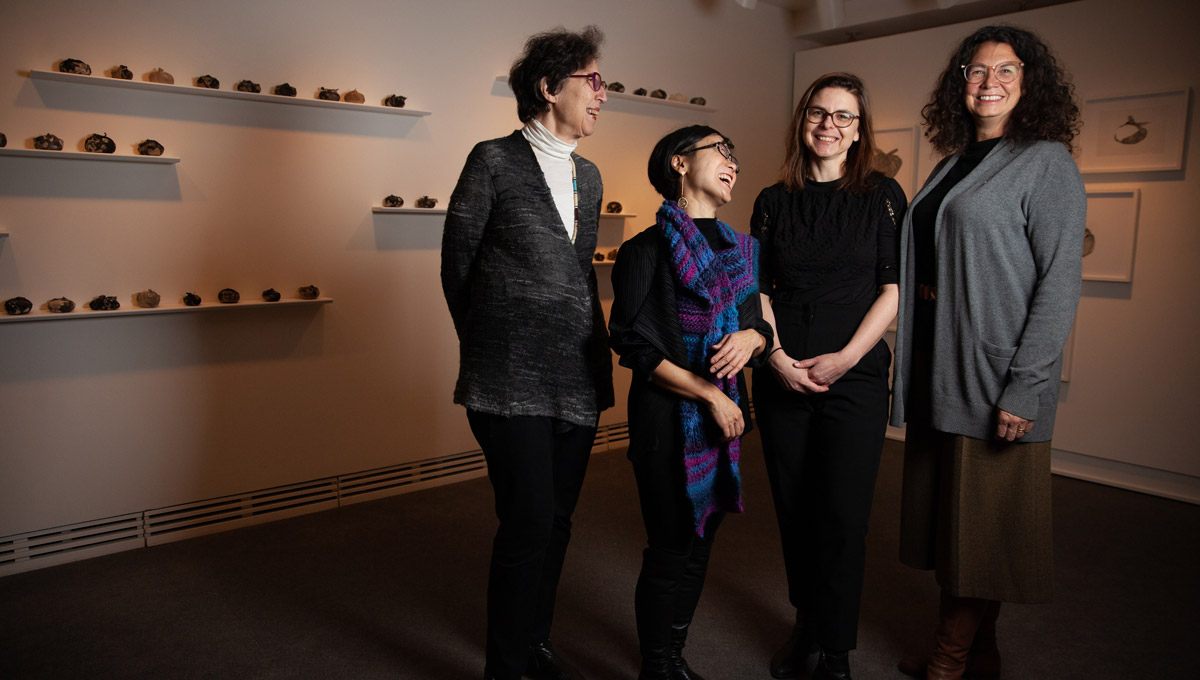 Enabling Student and Faculty Mobility and Research Collaborations
Four more conferences are planned for Amsterdam in 2020, London in 2021 and, jointly, Heidelberg and Berlin in 2022.
Carleton, Concordia University, University of the Arts London and Heidelberg University will sign a memorandum of understanding formalizing the TrACE partnership to enable student and faculty mobility and research collaborations. The ceremony takes place at the Carleton University Art Gallery starting at 2 p.m. on Nov. 11. Vrije University and the University of Amsterdam will sign the memorandum at a later date.
TrACE colleagues agreed about the network's raison d'être when it was formed 18 months ago: use art to change the way people think and talk about globalism and, in the process, push back against the worldwide rise of populist nationalism.
But can art actually change public perceptions of globalism? Victoria Nolte, an art historian and a PhD candidate in Cultural Mediations at Carleton who is helping to organize the Ottawa conference, believes it can.
"Art opens new ways of understanding lived histories and cultural world views," she says. "The 'Worlding the Global' conference takes the view that art-making constitutes a form of world-making, which is crucial for perceiving 'the global' not simply as globalization or westernization, but as a process of living together, one that's mindful of the heterogeneity of the world and its entangled histories."
Nolte's academic assessment isn't average water cooler conversation, but Tiampo notes that each conference is designed not only for scholars but for museum professionals and the general public too. "We have museum partners at every conference and we work with them to translate the ideas being discussed into actual museum displays and a language of public engagement," she says.
For Robertson, that idea is key. "I like that this isn't just for ivory tower scholars," she says. "Connecting with the public through panels like the one I'm on at the National Gallery on Saturday is really valuable. When there's space made for their questions, it becomes a larger conversation that gives everyone the opportunity to learn."
Thursday, November 7, 2019 in Art Gallery, Faculty of Arts and Social Sciences
Share: Twitter, Facebook