On a weekday evening last summer in Ottawa's west end, Brandon Peacock '19 went to get a haircut at his usual barber shop. Within seconds, his entire life changed. As Peacock stepped through the front door of the shop, he was hit three times by stray bullets from a drive-by shooting.
An innocent bystander in the altercation, the Carleton Law alumnus was immediately rushed to the hospital where he underwent an eight-hour operation with a 50/50 chance of survival. Thankfully, the surgery saved his leg and his life. But Peacock had a long journey toward recovery and rehabilitation—something that could have made him bitter and angry.
With a positive outlook and support from family and friends, however, Peacock turned the experience into an opportunity to help others.
"A lot of people aren't as lucky as I was to have a supportive network of family and friends around them when they go through something traumatic," he says.
"I wanted to turn my trauma into something meaningful and give back."
During the past year, Peacock has been working to launch a non-profit called Hit The Ground Running (HTGR) to help trauma victims rehabilitate. The team, many of whom are fellow Carleton graduates, have submitted their application for charitable status, which will allow them to build partnerships and gain sponsors.
"This is an area of the charitable sector that doesn't have a lot of attention right now," says Peacock. "We've identified a need and we have a really good growth opportunity to do it properly."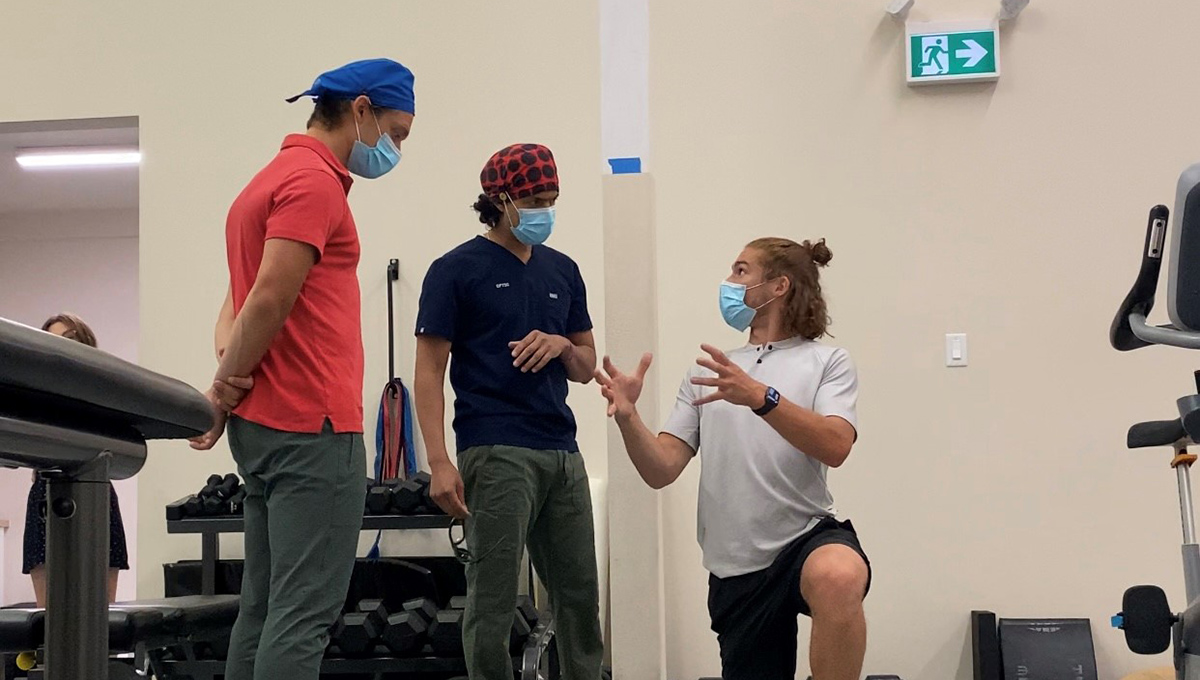 A Community of Survivors
HTGR plans to create a community of survivors that encourage one another and provide financial support for resources such as physiotherapy, strength training and mental health through grant funding. Peacock encourages individuals that have been through a recent trauma and are in need of support to reach out.
During COVID-19, the team has built an online community through social media and shared stories of recovery with more than 7,000 followers on TikTok.
"The big goal for us this year is to grow our brand through community recognition and social media attention," says Peacock.
"I am also currently working on an anti-violence project with both local and national community leaders. We are planning to launch in the fall, and will be working closely with youth in Ottawa and surrounding areas."
In late September, HTGR will be hosting their inaugural virtual run with distances ranging from one kilometre to a full marathon. Participants can walk or run at their own pace and pick which day to participate during the weeklong event. More than 75 people have signed up from Ottawa, Vancouver, the United States and Europe. Registration is now open and proceeds will support trauma survivor recoveries.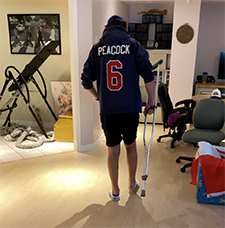 "Everyone is going to have obstacles in their life, whether it's getting shot three times or going through a tough break up or losing a job," Peacock says. "If you come at it with a positive approach, you learn that you are stronger than you think and you can grow as a person."
At the end of the day, Peacock says the most important thing to him is being able to help others.
"If we can help even one person recover, we've succeeded."
Monday, August 23, 2021 in Alumni, Mental Health
Share: Twitter, Facebook