In 2009, Carleton became home to the first stand-alone, degree-granting Institute of African Studies in Canada. It brought together scholars who were studying Africa in a diverse set of disciplines to pursue a coherent, Africa-focused research program.
In March, the institute celebrated 10 years of impactful scholarship, teaching and community engagement. The one-day conference at the Carleton Dominion-Chalmers Centre featured academic panels, cultural performances, book launches, and readings and testimonies from current and former students of the institute.
Key Carleton University officials at the opening ceremony included President Benoit-Antoine Bacon, Faculty of Arts Dean Pauline Rankin, and the Dean of the Faculty of Public Affairs, Andre Plourde. Each paid tribute to the extraordinary achievements of the institute in its first 10 years. Interim Director Christine Duff wrapped up the various perspectives in her declaration: "Since its inception, the institute has established a firm reputation as an intellectual hub engaged with the community."
Two conference panels focused on Canadian African Studies in the Age of Decoloniality, and Canada & Africa: Dialogue Building, Changing Narrative Cultural Performance. The intellectual exchange was spiced with drumming and dance from Carleton's West African Rhythm Ensemble led by Kathy Armstrong.
Highlights included an African fashion show, spoken word performances and powerful testimonials curated by members of the Institute of African Studies Students Association.
Carleton University graduate student Kagiso Molope won the inaugural Pius Adesanmi Award for Excellence in African writing, and read from her most recent novel This Book Betrays My Brother. Molope acknowledged her deep connection to the institute, and to Adesanmi, the former director tragically killed in the crash of Ethiopian Airlines Flight 302 in 2019.
"I was thinking about what Pius has done for me, and why it has been so important for me to be introduced to the community, and to be part of the institute," Molope said.
"It's really been the first time since I have lived in Canada that I have been able to have really important conversations with other Africans." (Find books and e-books by Kagiso Molope here)
There were many successes to celebrate, but Adesanmi's memory loomed large as his colleagues released two books to which he had contributed or inspired.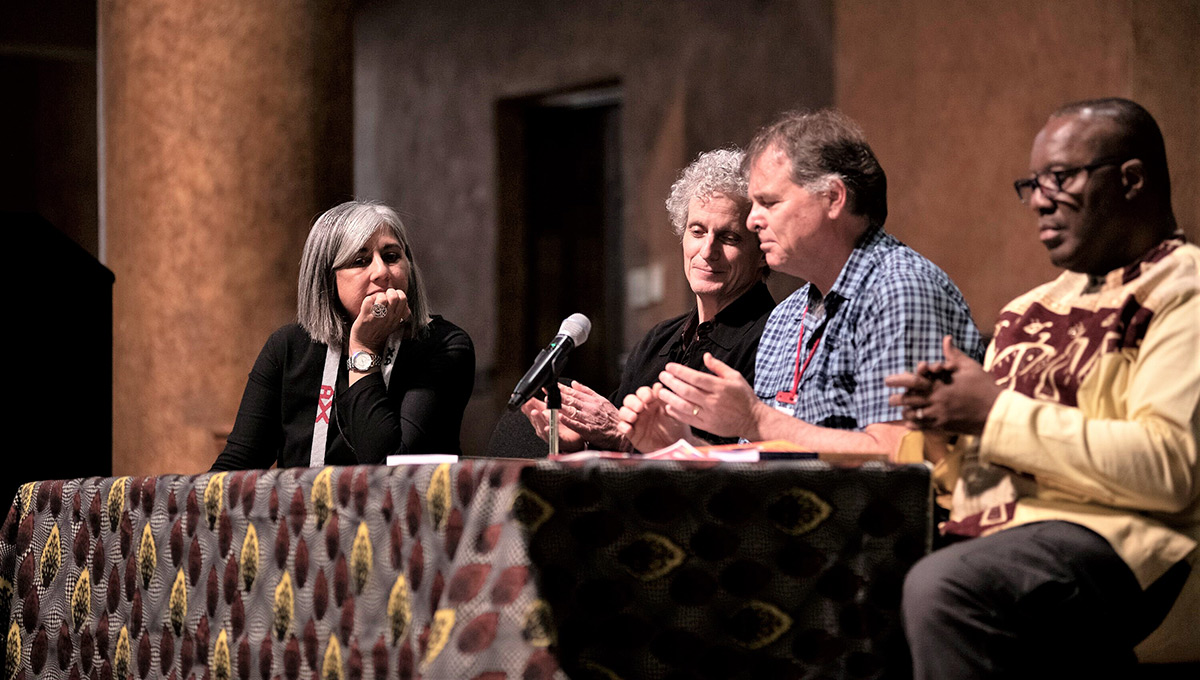 Africa Matters: Cultural politics, political economies, & grammars of protest, edited by Pius Adesanmi and Blair Rutherford
"I did a draft of the introduction to this book a little over a year ago," said Rutherford.
"Pius told me: 'Don't worry, I've got a trip to take and I can work on it then,'" said the professor and chair of the Department of Sociology and Anthropology, who is cross-appointed to the institute.
"Unfortunately, we all know what happened. But the book goes on. Life goes on. Africa Matters collects insightful articles from the first five issues of Nokoko, the journal of the Institute of African Studies. It looks at the contestation of various issues and ideas in Africa, of hegemonic forms of understanding, living, and politics." (Learn more about Africa Matters here)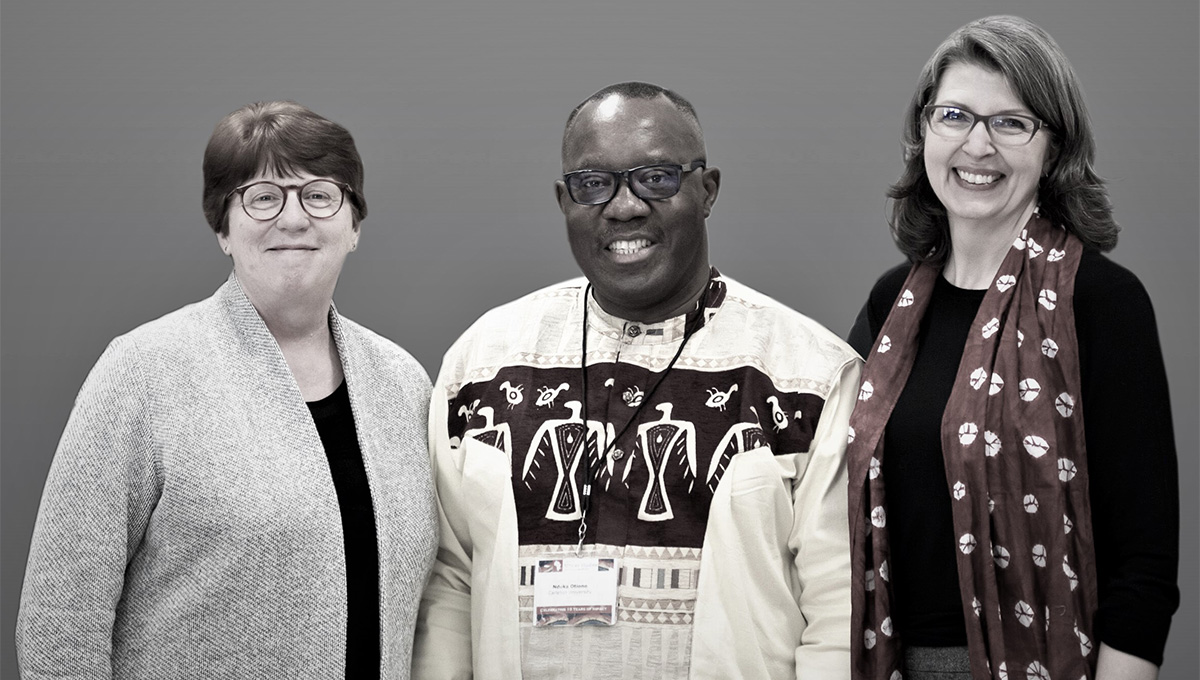 Wreaths for a Wayfarer: An Anthology in Honour of Pius Adesanmi (1972-2019), edited by Nduka Otiono and Uchechukwu Umezurike
Otiono highlighted the book's celebration of Adesanmi and his poetry. The book features a selection from The Wayfarer and other Poems, Adesanmi's only collection of poems. It also highlights poetry by 125 writers from Africa and the African diaspora. While some poems reflect upon Adesanmi's life and memory, others offer hope for the living in the form of reflections upon existence, mortality and immortality.
"Why poetry?" asked Otiono, while presenting the book.
"It brings more people into the conversation, it includes people from all over the world. I thought that it would be very fascinating to take the opportunity to explore the theme of loss, and to invite poets who have gone through different kinds of loss–of their mothers, their fathers, their daughters, their loved ones—to invoke the capacity of poetry for therapy." (Learn more about Wreaths for a Wayfarer here)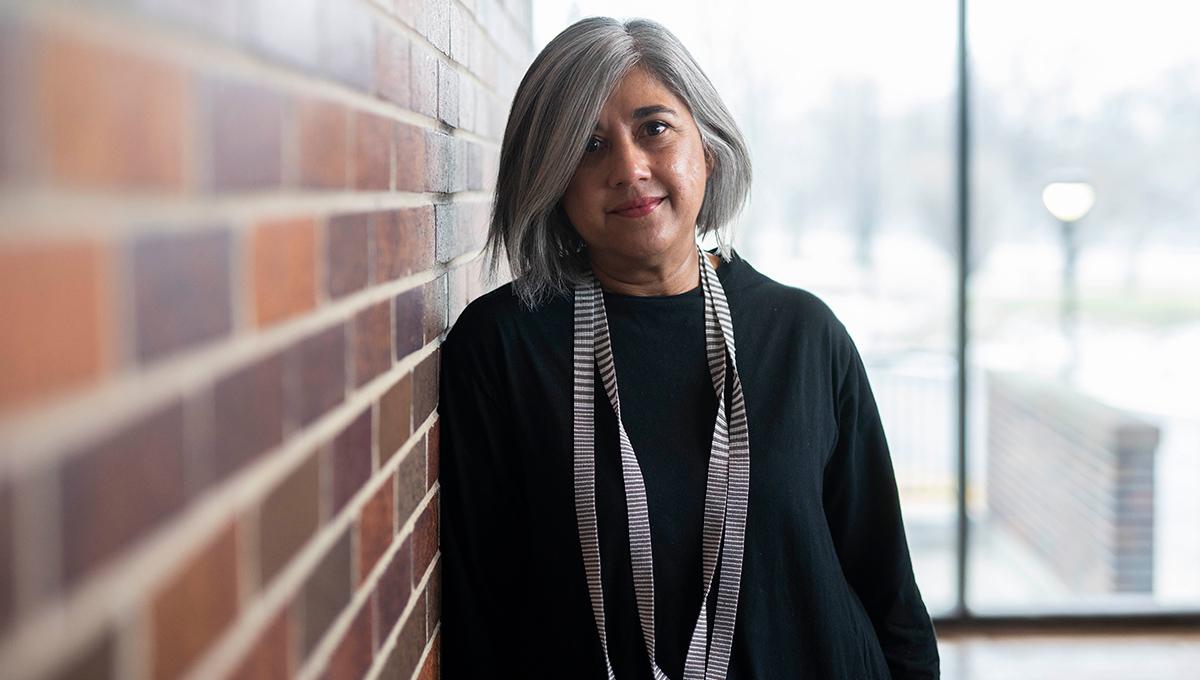 Voices of Liberation: Fatima Meer, by Shireen Hassim
The event also served as the book launch of Voices of Liberation: Fatima Meer, by Hassim, Canada 150 Research Chair in Gender and African Politics. The publication is part of a series by South Africa's HSRC Press that highlights African activists, scholars and writers who have helped advance social justice, but are sometimes overlooked.
Meer was the first person of colour in South Africa to hold a teaching position in sociology. She was a friend to Nelson and Winnie Mandela, and a member of the generation that achieved freedom from apartheid. But Meer's life has not always garnered the recognition it deserves, argues Hassim.
"The Voices of Liberation books seek to put the work of prominent – and some less prominent – figures into the conversation," says Hassim.
"Previous books included people like Frantz Fanon and Nelson Mandela, but they were all men. I happened to say at a public forum that this was a travesty, and women's voices also need to be part of the archive of information. We were not just makers of tea and supporters of the men who were doing the important work. One thing led to another and I was asked to write this book." (Learn more about Voices of Liberation: Fatima Meer here)