By Dan Rubinstein
Photos by Chris Roussakis
When E.J. McGillis was working toward her master's degree in Art History at Carleton with a curatorial studies concentration, she spent two semesters on a practicum at the National Gallery of Canada (NGC).
Once a week, McGillis shadowed and supported the NGC's Associate Curator of Photography, Andrea Kunard. That experience led to an exhibition research assistant role for McGillis on PhotoLab 2: Women Speaking Art, which opened as a complement to the main Photography in Canada: 1960-2000 exhibition at the gallery in early April.
Equally important, the practicum gave McGillis valuable insight into what it is like to work as a curator at a major national institution.
"It allowed me see the reality of the art world," says McGillis, who is now doing a PhD in Cultural Mediations at Carleton's Institute for Comparative Studies in Literature, Art and Culture (ICSLAC).
"You see what type of jobs will suit you, what kind of environments you might want to work in. You see things at a really practical level."
These experiential opportunities will soon be available to another group of Carleton students through the university's two new Graduate Diplomas in Curatorial Studies which launch in September and feature practicum components in addition to a core course and a course in one's chosen artistic discipline.
This unique program will expose students to a wide range of museological and curatorial issues, and thanks to Carleton's strong relationships with galleries, museums and festivals in the National Capital Region, students will also receive hands-on, discipline-specific training and exposure to professional best practices.
"Being a curator is a real balancing act," says Ming Tiampo, ICSLAC director and Art History professor. "It requires a tremendous range of skills and experience. Our new program will help students become fully developed intellectuals with the applied skills and expertise they need to work at large and small institutions."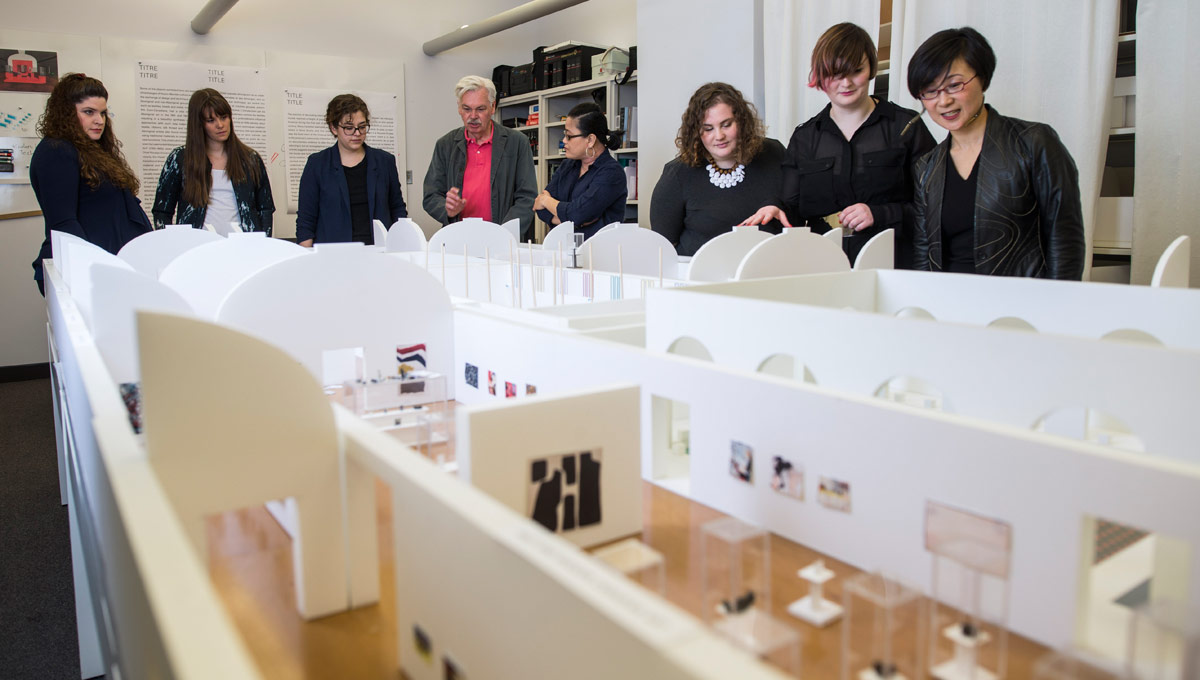 Filling a Need for a
Dedicated Program
The need for an interdisciplinary Curatorial Studies program was first discussed at Carleton about a decade ago, says Tiampo, in part because the university has such a high concentration of faculty with curatorial expertise and experience. (In 2013, she co-curated an exhibition called Gutai: Splendid Playground at the Guggenheim Museum in New York City).
The "long journey" from those initial conversations to this year's launch allowed for a sophisticated approach to developing the curriculum.
The program will offer two types of diplomas to domestic and international students. One diploma is for students seeking to acquire practical skills in addition to a disciplinary master's degree or PhD at Carleton, while the other standalone diploma is for students who would like to supplement their completed academic degrees with practical training, or for practitioners who want to upgrade their knowledge and skills.
Spanning the arts, social sciences and sciences, Carleton's interdisciplinary Curatorial Studies program, offered in collaboration with major museums and galleries, is unique in Canada. Only the University of Michigan has something similar.
"It is a real privilege for us to work with national institutions," says Tiampo, noting that a letter of agreement with the NGC solidifies the ongoing partnership between Carleton and the gallery and facilitates practicum placements for students at the gallery.
Carleton and the gallery have jointly developed a course that will allow students to spend time in a variety of NGC departments and audit meetings on issues such as acquisitions, loans and programming. "Students will get a really good sense," says Tiampo, "of how major decisions are made."
"The National Gallery of Canada is enthusiastic to partner with Carleton University in the aim of contributing to the quality of its Curatorial Studies program," said NGC Director and CEO, Marc Mayer, "as well as providing mentoring opportunities for the next generation of scholars and curators."
Carleton's proposal to the provincial government to create the program was supported by a number of other prominent institutions, including the Canadian War Museum, the Canadian Museum of Nature, Library and Archives Canada, the National Arts Centre, the Canada Science and Technology Museum and Ottawa Chamberfest.
Depending upon their disciplinary interests, students could end up doing practicums at any of these venues, as well as music and film festivals and at smaller, regional arts institutions. This will help them learn how exhibitions and events are planned, how decisions are made and how practical considerations must be weighed alongside aesthetic concerns.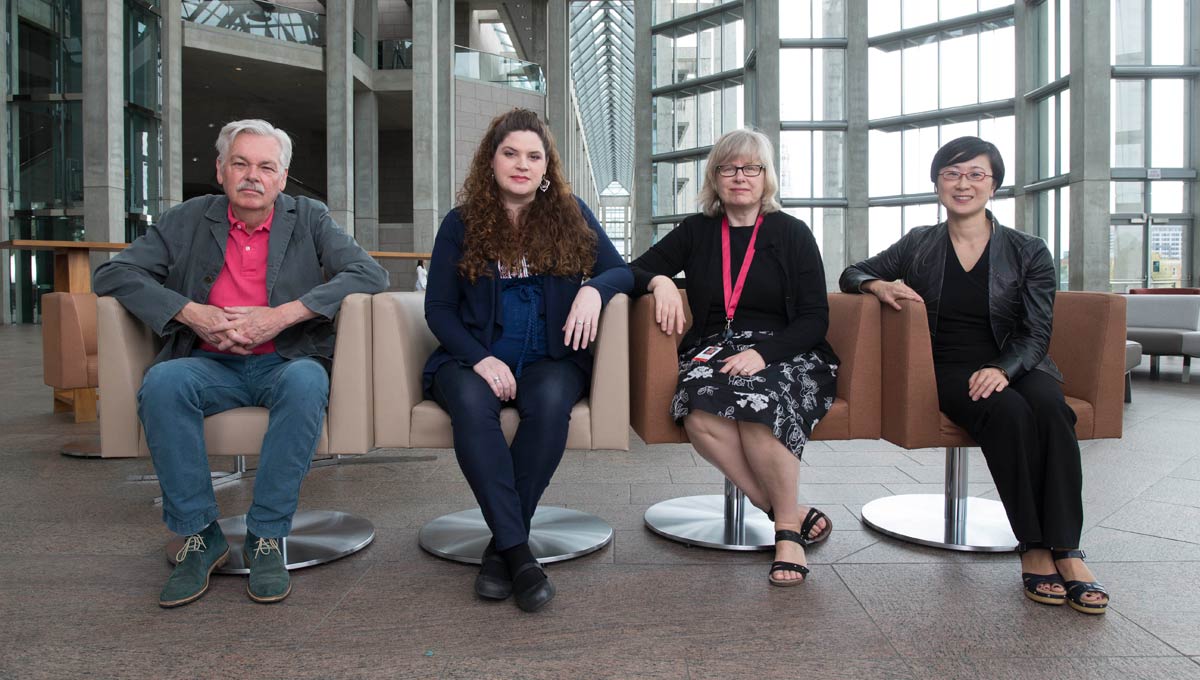 Making a Contribution to Curatorial Expertise in Canada
Both diplomas are open to international students, and Tiampo sees the new program making a significant contribution to curatorial expertise in Canada.
Graduates could end up working not only at public art galleries and museums, but also at auction houses and commercial galleries, or with government agencies and heritage conservation organizations.
"By the time they're finished here, they'll be ready to step right into the professional world," says Adjunct Research Prof. Stephen Inglis, the former director-general of research and collections at the Canadian Museum of Civilization, who will be teaching in the new program, as well as developing partnerships and helming placements for students.
Students will learn in the classroom from professors such as Tiampo, Inglis and Monica Patterson, who will be on leave in the upcoming academic year, but will serve as Carleton's assistant director of Curatorial Studies.
"It's not very useful to have hands-on skills without knowing what to say," says Tiampo.
"This program will allow students to develop expertise in their chosen discipline and to find their voices intellectually — to go into this practice with a variety of critical tools."
That said, she adds, "this is very much about providing a career path for students. The skills they'll be learning are definitely transferable. They'll be able to pursue their academic passions while thinking very realistically about career options."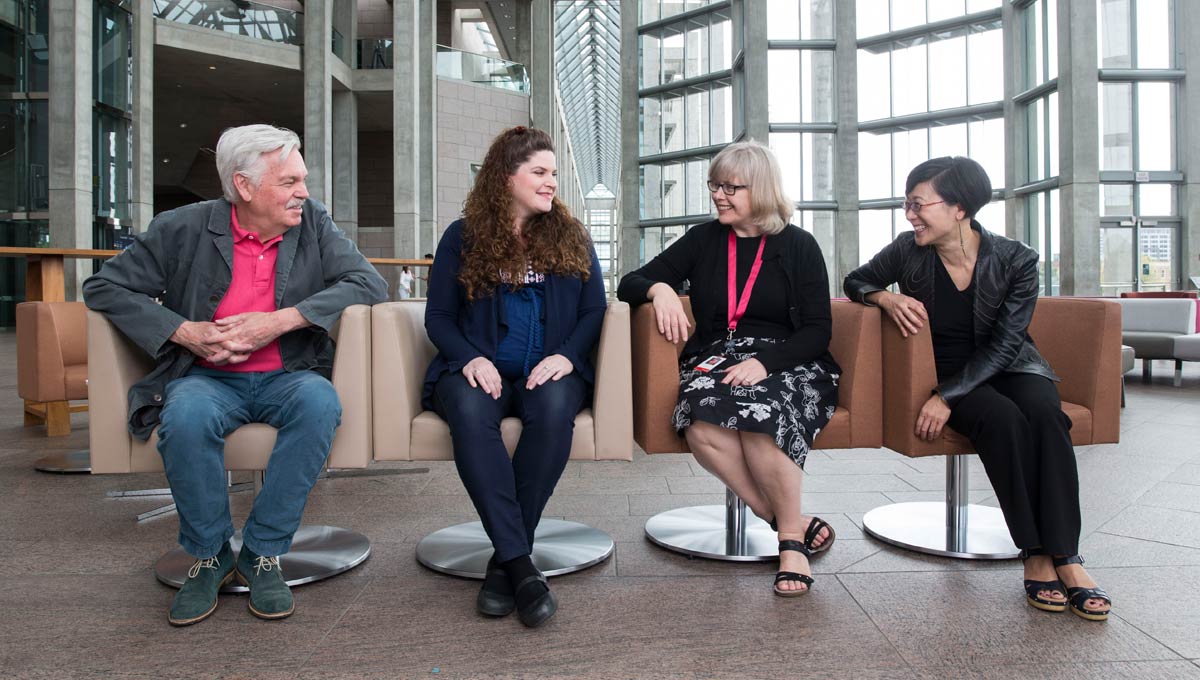 Shifting Demands and Expectations
The demands and expectations placed upon curators have shifted over the past few decades, according to Patterson, who joined the faculty at Carleton in 2014 and is an investigator on the SSHRC-funded project Thinking through the Museum: Difficult Knowledge in Public, which brings together researchers, curators, artists and community members seeking new terms of engagement for learning from histories of violence and conflict.
"Working beyond traditional art galleries and museums, curators are now called upon to think beyond specialized collections and themes to consider a range of related issues," says Patterson.
"Questions about the ethics of representation and collection, especially in regard to legacies of colonialism and the push to diversify and democratize historically elitist spaces such as museums are reshaping the priorities within the burgeoning field of critical curatorial studies.
"Within a competitive economy of potential visitors' time, money and interest, contemporary museums have found themselves forced to democratize their institutions and enliven exclusive and stuffy atmospheres as a means of appealing to broader publics.
"Traditional museums and galleries have moved away from their historical status as elite temples built upon the authority of select experts to establishing more inclusive and inviting forums for learning, dialogue and exchange. It is an exciting time to be a curator!"
In the new program's two-semester core course, students will learn about a range of contemporary and historical issues related to curatorial theory and practice. Through rigorous analysis of major critical texts, theories and debates, students will explore topics including philosophies of collecting; the history of the museum; questions of aesthetics, value and authenticity; memorialization; the colonial legacies of curatorial practices; and the challenges and possibilities of decolonization.
Through their critique and their practice, Patterson argues, curators have the potential to not only represent, but also inform, social attitudes, public opinion and political debates.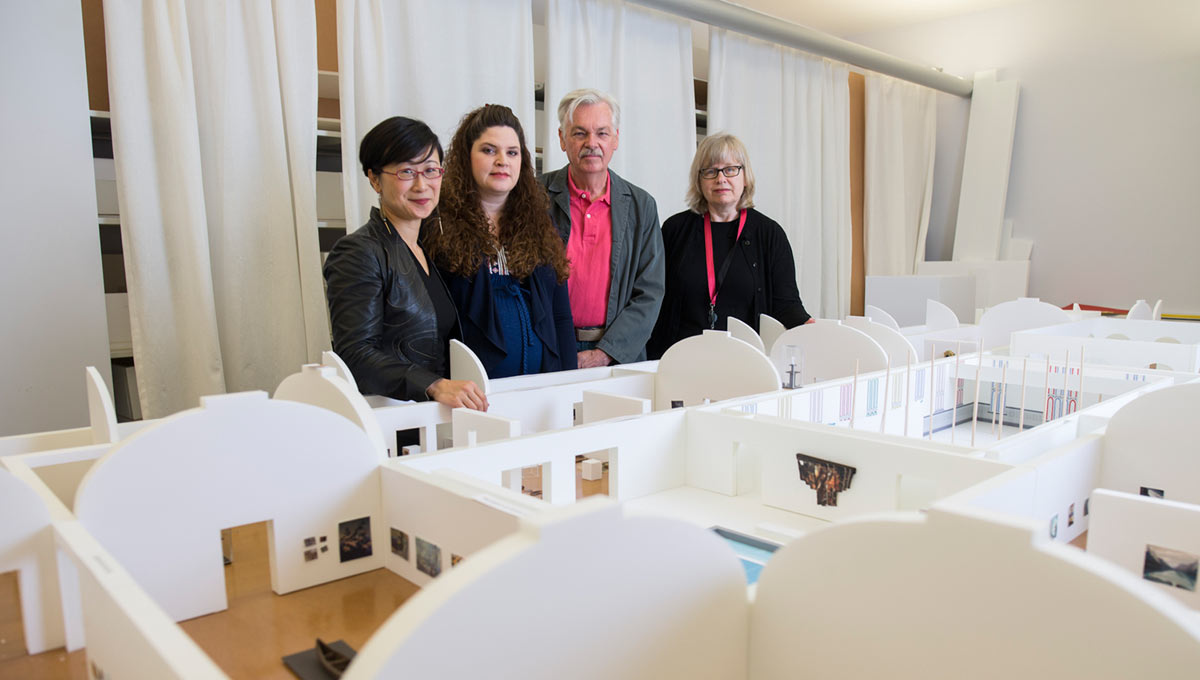 Curatorial Studies Students Benefit from Scholarships
Students in the new program — an intimate cohort of 20 or so in the inaugural year — will be supported by a pair of scholarships: the Reesa Greenberg Exhibition Studies Award and Twin Bridge Bursary.
Valued at $6,760 and endowed by Reesa Greenberg — a renowned Canadian art historian, writer and professor best known for her research on museums and exhibitions — the award is launching this year and will be given annually to one or more outstanding students.
It is intended to encourage students to broaden their academic experience with exposure to various visual arts exhibiting institutions and cultures through advanced research, study and travel abroad.
The Twin Bridge Bursary, valued at $2,500, is awarded annually to deserving graduate students pursuing studies in art history and/or curatorial studies.
The fund assists with the costs of travel and accommodation outside of Canada to visit exhibitions, attend conferences or to do research related to their studies in order to acquire relevant professional experience.
In addition to Curatorial Studies, Carleton is launching four other new graduate programs in the fall: a PhD in Biomedical Engineering, a PhD and master's in Health Studies, a master's and graduate diplomas in Northern Studies, and a PhD and master's specialization in Biochemistry.
Tuesday, May 30, 2017 in Arts and Social Sciences, Graduate Students, New/Unique Programs
Share: Twitter, Facebook