Canada's coastline is 243,042 kilometres long — far longer than that of any other country. If you stretched out the shoreline of every island and inlet, it would wrap around the equator six times over – or extend nearly two-thirds of the way to the moon.
Tracking the fish that live along these shorelines – and swim up rivers that flow through them — is far from simple. It's especially difficult in the Arctic, where vast distances, low population density and winter ice cover combine to make it difficult to understand exactly where fish are coming from and where they go when they swim out to sea.
"Arctic fishes remain somewhat mysterious compared to those in the south," says Jacqueline Chapman, a PhD student in Carleton University's Department of Biology who is researching fisheries in northern Canada as part of the FISHES project, short for Fostering Indigenous Small-scale fisheries for Health, Economy, and food Security.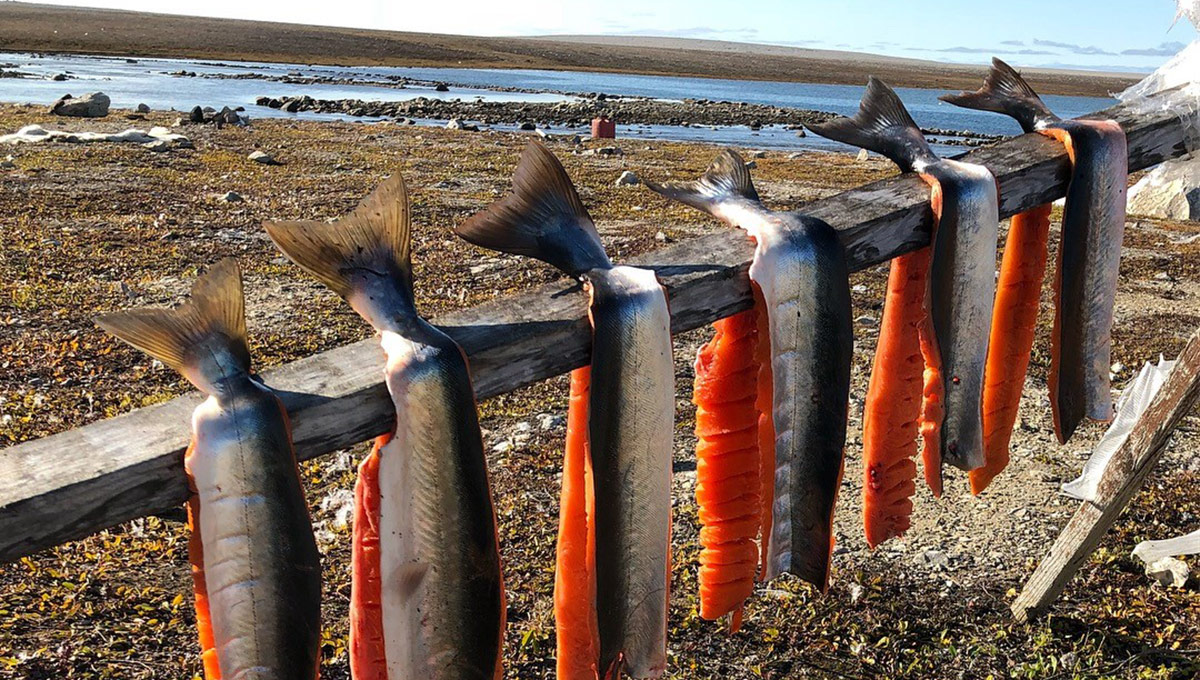 Better Understanding Northern Fish Populations
Funded by a $14.4-million Genome Canada grant, FISHES researchers, including Indigenous knowledge holders, resource managers, biologists and social scientists, use genetic research and a combination of traditional knowledge and social science methods to better understand northern fish populations. The project's objective is to use fish population data in combination with socioeconomic and community-driven research to craft appropriate management frameworks and enhance community-led fisheries' monitoring and co-management capacity.
"The North covers a vast area and that, combined with the high cost of monitoring fish populations there, means it has had very little formal commercial fisheries development," says Chapman.
"But there is a lot of potential, especially for Arctic char. Char is culturally important and supports food security – but it also has market value down south. There is a growing market for artisanal, Indigenous-owned and driven fisheries, which is appealing from an economic development standpoint. But any commercial development needs to be led by communities in a way that's responsible and sustainable – that provides local jobs and doesn't push local food security and Indigenous cultures to the side."
Genetic analysis will help identify how fish in different parts of the North are related – determining whether fishing grounds at sea are populated by the same fish that local communities rely on when they fish from local waters. The analysis will rely partly on a trove of historical genetic samples collected by the Department of Fisheries and Oceans over decades, complemented by analysis of additional samples and consultations with community knowledge holders to learn from their observations.
But FISHES isn't studying Arctic char exclusively. It will also build knowledge of Atlantic salmon, whitefish, pickerel (walleye), brook trout and lake trout. Researchers from Carleton are working with their counterparts from Concordia and Laval universities to develop knowledge of fish populations throughout the North, and working with local communities to build resource management capacity. Communities will be able to use the findings of the FISHES project as they develop management plans tailored to their unique needs.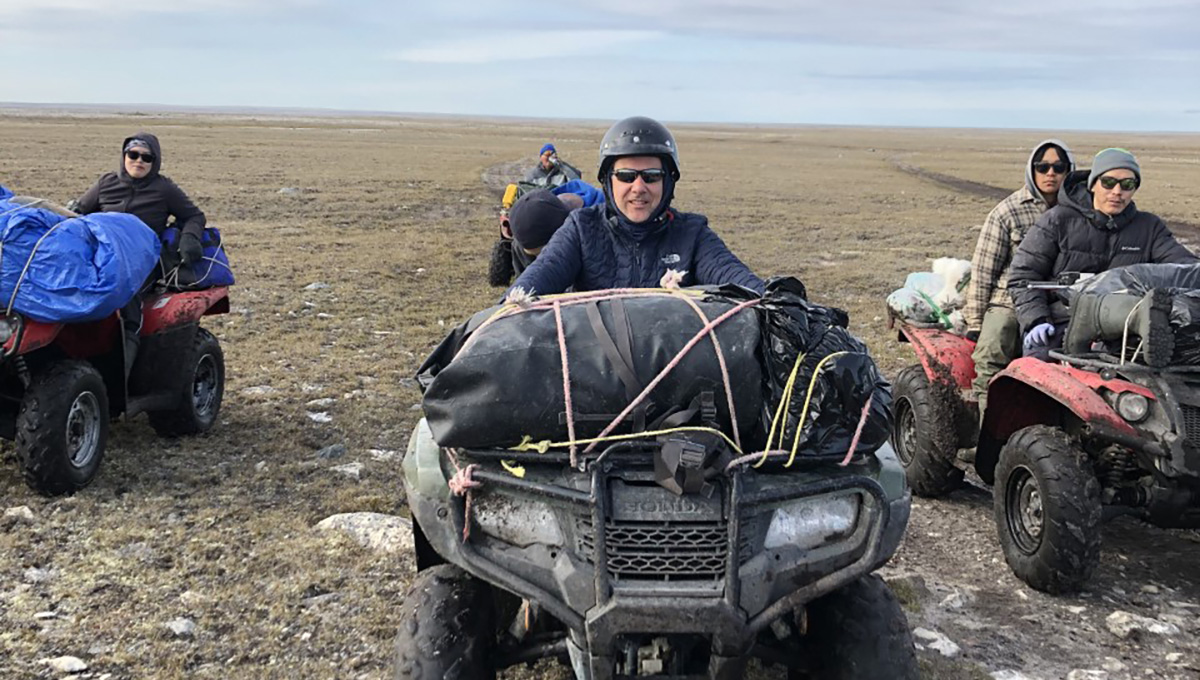 Food Security & Indigenous Cultures
"Food security means different things in different places – and we need to work with communities to define what it means in different parts of the North," says program director Stephan Schott, an associate professor of public policy and administration at Carleton and the expert for FISHES's genomics, environmental, ethical, economic, legal and social aspects.
"In Nunavut, store-bought food is very expensive, but you don't have that problem in Yellowknife. Hunting and fishing can be very expensive in remote communities, which means you need income even to hunt and fish for food. We want to learn from our recent Genome Canada and Polar Knowledge projects in Gjoa Haven, Nunavut (they wrap up at the end of March 2020) to redefine food security and understand the trade-off between subsistence harvesting, commercial fishing and recreational fishing opportunities.
"We want to see what different uses each community will find acceptable. What kind of compensation will they need to give up resources for commercial fishing or for recreational fishing? The overall aim is to have plans that suit each community or set of communities, and maximize the benefits identified by our local collaborators."
Those needs can vary widely. While many communities in Nunavut continue to rely on subsistence fisheries that have sustained Inuit for millennia, FISHES will help the James Bay Cree regain knowledge of local fisheries and fishing culture that was disrupted by development.
"They have a vested interest in finding out more about the science of fish in their region, and have contributed about a $1 million to the project" says Schott.
"They lost some cultural values of fish management because of hydro-electric dam development in their territory. Our Cree collaborators would like to know more about management and how their resources are changing. When you dam large areas, there is large amounts of biomass submerged and it releases methylmercury. There is justifiable fear that some fish populations have been contaminated and so people have gotten away from fish consumption.
"Unfortunately, affordable store-bought substitutions are often high-sugar, processed food, which result in much worse health problems. Communities don't know what fish populations they can trust and whether there is enough. We will try to understand what some of the barriers to fish consumption are and work together with Cree communities to find sustainable and healthy ways to reintroduce locally harvested fish into daily nutrition."