Prisons are among the least transparent public institutions in the world. This is particularly true in Canada, where only a handful of people have a legislative right to get inside to do research. This concerns both scholars and those worried about prisoner living conditions.
Dawn Moore, a researcher in Carleton University's Department of Law and Legal Studies, in partnership with a team of 17 researchers in three countries, has been awarded a $2.5 million Partnership Grant from the Social Sciences and Humanities Research Council (SSHRC) to tackle this problem. Through the aptly-named Prison Transparency Project (PTP), the team is breaking down barriers in accessing prison information and protecting the human rights of those incarcerated.
"Canadian prisons routinely engage in abuses of rights and power, and often with lethal consequences," Moore says.
"The only way to find out for sure what's happening is to speak to the prisoners themselves."
Prison Transparency in Canada
Accessing prisoners in Canada is extremely difficult. Critical researchers like Moore and her team have been blacklisted from ever being able to do research inside these institutions and most importantly to be able to speak with people who are currently incarcerated about their lived experiences of imprisonment. As hard as it is for researchers to get inside prisons, it is equally as tough for prisoners to get information out.
"The reality is, when you're a prisoner you can't get any information out without it going through the guard first," Dawn explains.
"It's really dangerous for a prisoner to raise the alarm that something has gone wrong because either the complaint will get buried or there will be retaliation – usually both."
With researchers in Canada, Spain, and Argentina, the PTP collective is developing a comparative study to shed light on this secrecy and outline best practices. The study aims to disrupt the idea that all knowledge should flow from the global north to the global south. Moore believes that Canada and Spain have much to learn from Argentina and other jurisdictions in the global south on alternate ways of effecting transparency through creating more porous prison systems.
"I was teaching in Argentina in 2019 and was interested in seeing some of the prisons. It was 8 a.m. and by 1 p.m. on the same day, I was inside speaking to a group of 12 prisoners for three hours with no supervision," Moore says.
"I have been trying to get a colleague from Argentina into a Canadian prison for six months. All four requests made were denied with no reasons given."
Given the difficulty in gathering information from prisoners, the PTP collective is starting by speaking to people who have been incarcerated in the last five years but are now out.
"For now, this is what we have to work with," Moore says. "But we won't stop trying to get inside."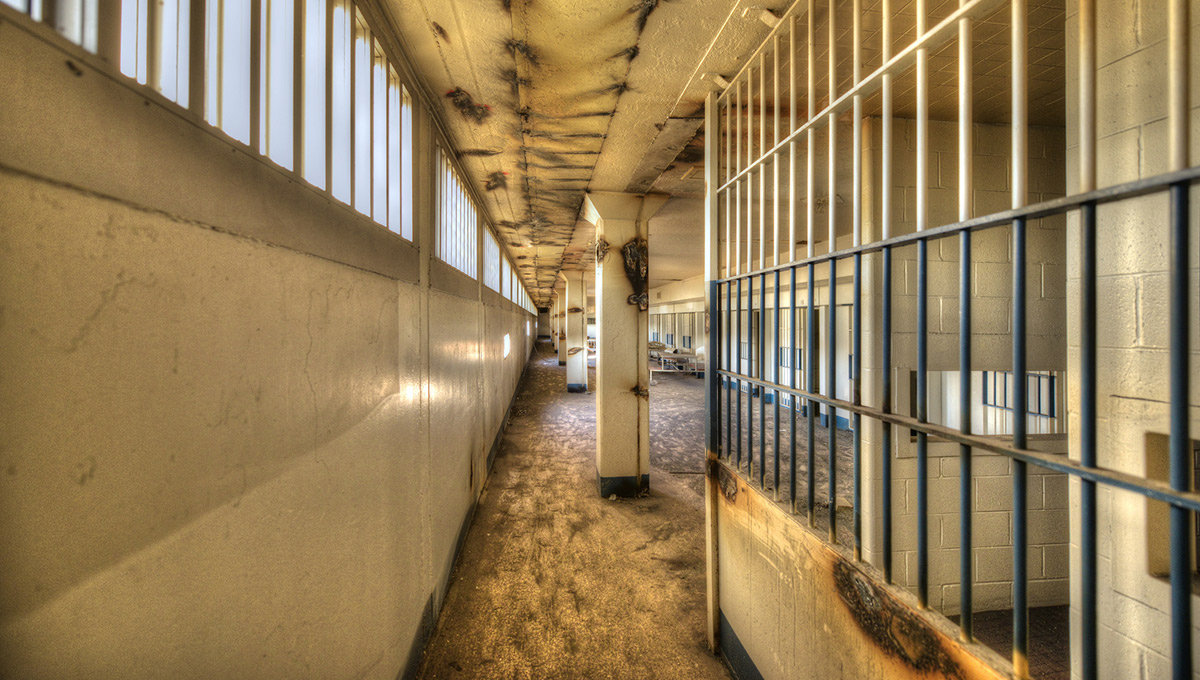 Building a Global Network of Connections
In addition to collaborating with prison scholars in Argentina and Spain, the PTP collective is working with an international network of connections made up of academics, watchdogs, NGOs, advocates, lawyers and most importantly, people with lived experience in the criminal justice system (including families and friends of prisoners). Through these connections, the PTP is building a platform that will push forward conversations around prison reform and transparency.
"As citizens, we need to ensure we aren't funding public institutions that actually do violence and commit illegal acts – in our own name and in the name of the state that is supposed to represent us," says Moore.
Moore became interested in prison reform in 1999 when she was working in a men's prison as a graduate student. She ran group sessions for those getting ready for release. One of the men she worked with, Karl, was about to be deported and she was helping to build a case against his deportation.
"Canada was the only home he ever knew and he didn't speak his native language or know anything about the country to which Canada was sending him. Canada was the only home he ever knew" Moore recalls.
Despite suffering from a brain injury and substance addiction, Karl was deported to his home country. Four days later, he was beaten to death in a drug deal.
"It both crushed me and planted a seed. I told myself 'for the rest of my life, I will work against this. I can't see another person die this way, we have to stop locking humans in cages,'" says Moore.
Since then, Moore has worked in the criminal justice system and now dedicates her work as an academic to prison movements and decarceration. With the generous funding from the SSHRC Partnership Grant, Moore hopes the PTP will influence prison decarceration and increase transparency across the globe.
The PTP will have a strong presence at Carleton over the next seven years. Two other faculty members – Hollis Moore from the Department of Law and Legal Studies and Adrian Harewood from the School of Journalism and Communication – are co-investigators on the project. Dedicated to training students, the PTP will employ a mix of undergraduate and graduate students from Carleton. Their involvement in the project will help guide their research and knowledge mobilization skill development.
In addition to Moore's work on prison transparency, SSHRC announced funding for 18 Carleton University researchers. Three Development Grants for a total of $542,521 and 15 Insight Grants for nearly $3 million have been awarded to Carleton faculty members across various departments.