By Suzanne Bowness
Photos by Caleb Groeneweg
Before becoming a Sprott student, Tyson Coulter had never attended a networking event.
A first-year Bachelor of Commerce student with a concentration in marketing, Coulter says he was compelled to start networking immediately by a requirement in Sprott's new co-curricular Employability Passport, a four-year program designed to help students engage in career and professional skills development relevant to the business world they plan to enter.
For Coulter, the nudge made him realize the benefits of networking sooner than he might have otherwise.
"I would have never gone to one of these networking events if it weren't a requirement. And now I really see the benefits and I would like to go to more networking events," he says.
Howard Nemiroff, Sprott's associate dean of Undergraduate Studies, says that this is the exact goal for the program, to motivate students to start immediately connecting with the world they are preparing to join.
"Academics, student engagement and employability skills are the three prongs of a Sprott BCom education," he says.
"By infusing the employability skills into our curriculum, we are providing students with an opportunity to develop workplace skills that synthesize those three prongs."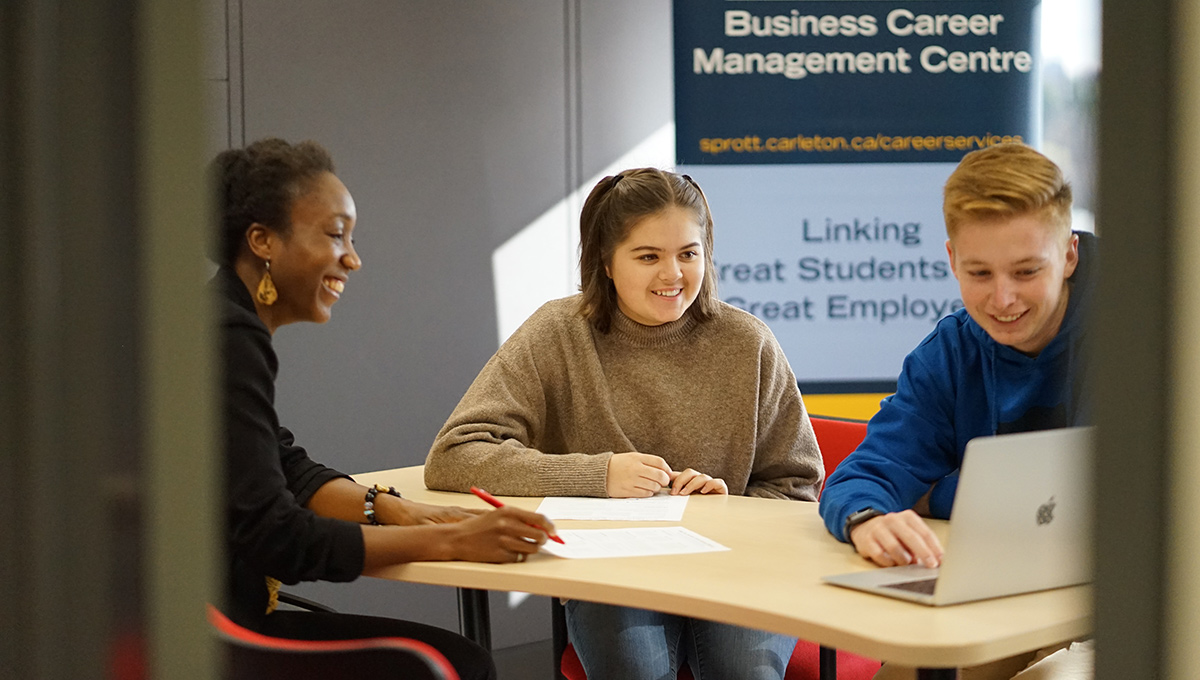 Skills structured and captured online
Launched this fall as a pilot for first-year Bachelor of Commerce students (it will eventually roll out to other programs), the passport lays out activities to be completed annually that fit under eight broad pillars – career management, communications, global perspective, leadership, professionalism, teamwork, technology and good business.
Set up in the learning management system as a non-credit career development course, students log in to see the annual requirements and register their activities. They also post reflections and report takeaways, which additionally helps them articulate their undertakings and the benefits. Activities build in difficulty, for instance a resume review in first year is followed by a mock interview in later years.
Lauren Page, another first-year student with a concentration in finance and accounting, has already created a resume and had it reviewed as part of her "career management" requirement. She says the program is easily understandable online and will give students an "edge" when competing in the workforce or even beforehand as she will soon.
"Especially since I'm a co-op student, it gives me an edge when getting interviews, an edge to have my resume look more professional," says Page.
She also completed her networking requirement by attending a "tea and biscuits with the dean" event, where she appreciated the opportunity to connect with school administration and her peers.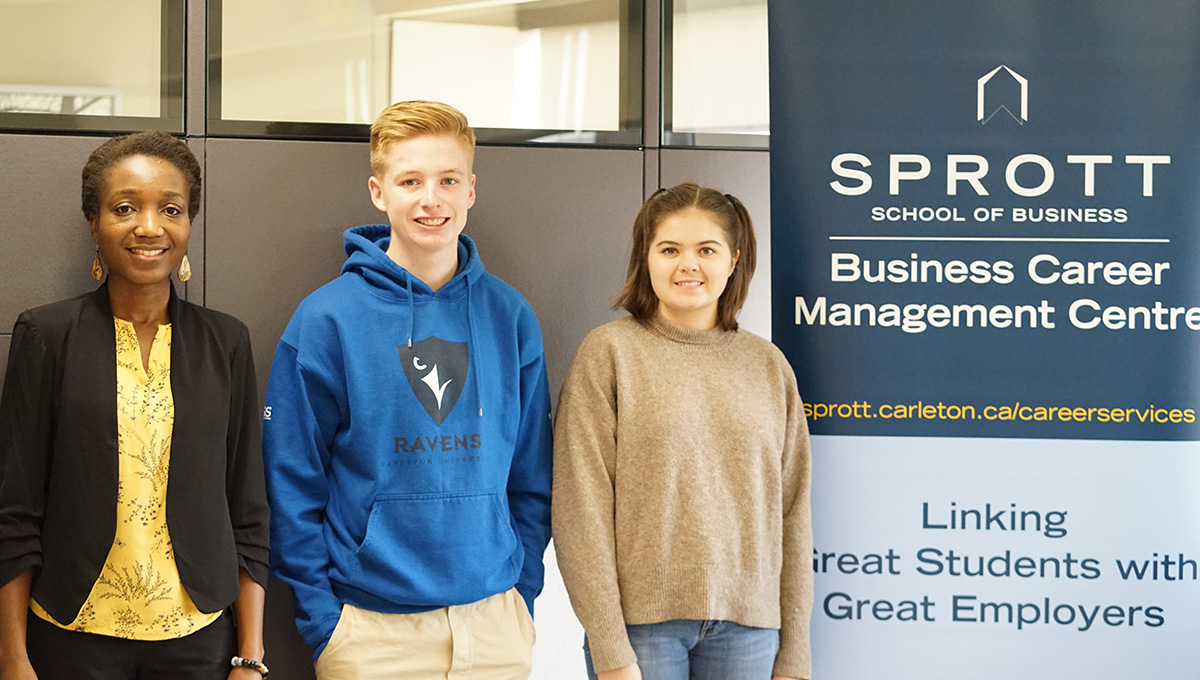 Employability Passport: Well-rounded program and personalized activities
While the passport is now a requirement for graduation, it is not about adding more work for students, but rather giving them credit for activities they already pursue. Linda Schweitzer, interim Sprott dean when the passport was developed, explains the passport formalizes and clarifies extracurriculars.
"We wanted to provide a clear and explicit framework through which Sprott can facilitate a collaborative effort between students, faculty, staff and the external community in the development of well rounded, job-ready Sprott business graduates," she says.
Mawuena Torkornoo, Sprott's senior external relations officer who helps administer the program, adds that there's a lot of latitude for personal preferences; for instance, volunteering for a club on campus or a charity in which students are already involved can count.
"The activities often represent and credit things students are already doing, such as going to an information session at the career centre or attending an industry partner event," says Torkornoo.
The program also gets students thinking about their future sooner than they might otherwise. In addition to attending the networking event, Coulter has had his resume reviewed, completed a LinkedIn course to boost his knowledge about social media, and created an elevator pitch which he then practised at the networking event.
Coulter says he and his friends were particularly grateful the networking event was also a friendly environment, yet another reflection of the collaboration Schweitzer outlined.
"They taught us how to talk to professionals, which can be kind of scary. But now we're all more confident and I'm excited to go to these events now."
Monday, November 11, 2019 in New/Unique Programs, Sprott School of Business
Share: Twitter, Facebook