Two Carleton University researchers, Robert Slater and Andrea Reid, were recognized by the Canadian Science Policy Centre (CSPC) for their contributions to science policy and inspiring the Canadian scientific community.
Slater, a professor at Carleton University's School of Public Policy and Administration (SPPA), was awarded the CSPC Exceptional Contributions to Science Policy Lifetime Achievement Award. He was recognized for his input and expertise in the areas of policy making, community building, innovation and capacity building.
Carleton is proud to be home to a thriving community of award-winning researchers that are making strides in their respective fields, and Slater is no exception.
He started at SPPA in 2003, teaching in politics and policy and management of water. In 2007, he co-established Carleton's Regulatory Governance Initiative alongside David Miller, serving as the executive director for several years, overseeing the executive and entry-level training programs. In 2019, Slater was awarded  an honorary doctorate degree at Carleton's convocation ceremony.
"Robert Slater's career is one defined by public service. He has a deep passion for the public good. He invests in institutions," says Graeme Auld, director of SPPA.
"He cares about educating future leaders and he is a wealth of knowledge that he generously shares with Carleton students and faculty alike."
Throughout his distinguished career as a chemical engineer, Slater has worked on various pollution problems, as a public official helping politicians improve Canadian legislation, and as a teacher and mentor in academia. He has played a pivotal role in developing Canada's environmental policy.
"My goal is always to translate research into legislation and action," says Slater. He has achieved this goal on several issues including successfully leading the development of Canada's environmental policies on acid rain, water quality of the Great Lakes and nature conservation.
Slater was also instrumental in establishing the National Round Table on the Environment and the Economy, and the UN University Institute for Water, Environment and Health. Additionally, he was responsible for the implementation of key legislation for the Canadian Environmental Protection Act, the Species at Risk Act, and regulations limiting lead in gasoline and auto emissions.
"Receiving a Lifetime Achievement Award from the Canadian Science Policy Centre is a true honour and reinforces the importance of bridging the distance between scientific research and evidence-based policy," he shares.
"It is crucial that we pair solid research with action."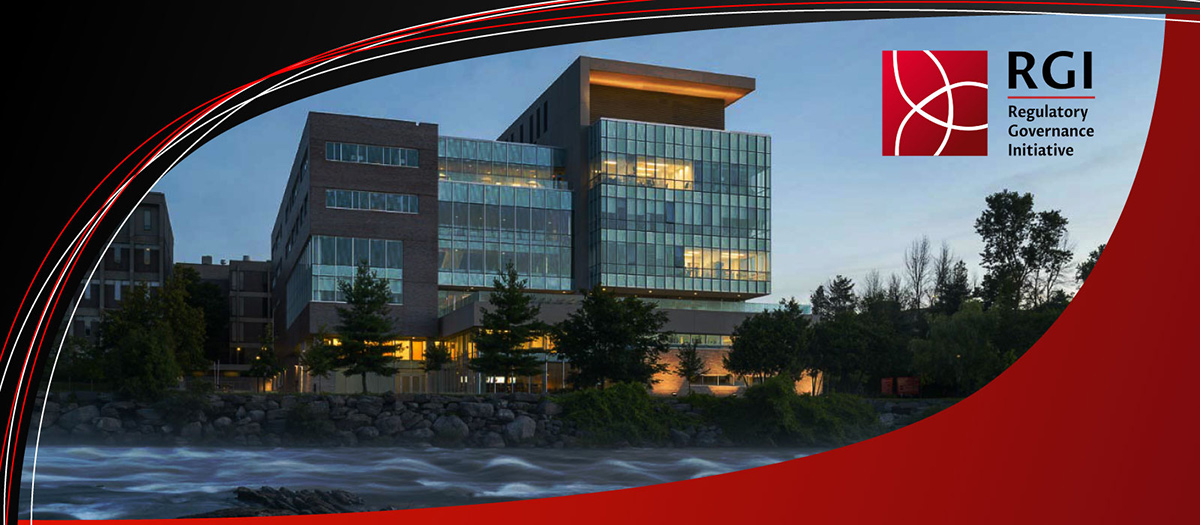 PhD Graduate Nominated for Science Policy Award of Excellence in Youth
Recent Carleton PhD graduate, Andrea Reid was one of two runner-ups for the Science Policy Award of Excellence in the youth category. This award recognizes individuals under 35 who propose innovative and compelling evidence-based policy that makes a positive difference in the lives of Canadians.
Reid's PhD research in Biology at Carleton centered on multiple stressor effects on Pacific salmon, using tools and insights from Western and Indigenous sciences in tandem. Her research adopts highly interdisciplinary approaches to improving our understanding of the complex relationships between fish, people and place. She won Carleton's Governor General's Medal and the University Medal for Outstanding Graduate Work at the doctoral level.
Reid is a citizen of the Nisga'a Nation and an incoming assistant professor with the University of British Columbia's Institute for the Oceans and Fisheries, starting in January 2021. There, she will lead the Indigenous Fisheries Research Unit, working to build a national and international hub for the study and protection of culturally significant fish and fisheries.
"I'm incredibly humbled to be recognized as a runner-up for this award," says Reid.
"CSPC has shown their commitment to investing in and encouraging youth to share their policy ideas and create a real-world impact."
The CSPC is Canada's largest and most diverse science and innovation policy community. Their mission is to operate as an inclusive hub for connectivity, convening, capacity building, and catalyzing research in support of effective science policy community.