By Elizabeth Howell
Photos by Rob Lloyd
Canada's criminal justice system needs consultations and reform, especially to help Indigenous people and women, Senator Kim Pate told Carleton University's Dick, Ruth, and Judy Bell Lecture.
The annual lecture on March 18, 2019, part of the Faculty of Public Affairs Research Month, honours contributions to the political and public life of Canada.  Pate has spent 35 years working with Canada's legal and penal systems, especially on behalf of marginalized people. She holds five honorary doctorates and the Order of Canada for this work.
Pate, who was appointed to the Senate in November 2016, said that the new Justin Trudeau government at the time left "many, including me, incredibly hopeful." She was attracted by the prospect of meaningful reform to social justice policy in the Senate, specifically reducing the number of people in prison – especially Indigenous people and women.
The 2007 death of imprisoned teenager Ashley Smith, who battled mental health issues, increased calls for reform, Pate said. There was discussion about improving resources for prisoner mental health, as well as removing "zombie laws" that were no longer valid and often disproportionately targeted the LGBTQ+ community. Dealing with violence against women, reducing or curtailing segregation, and repealing mandatory minimum sentences were also on the table.
"What was delivered? How much of that was delivered? One per cent? Ten per cent? Twenty per cent?" Pate asked a capacity audience. Opinions vary, but it is clear that there's much still left to do, she said.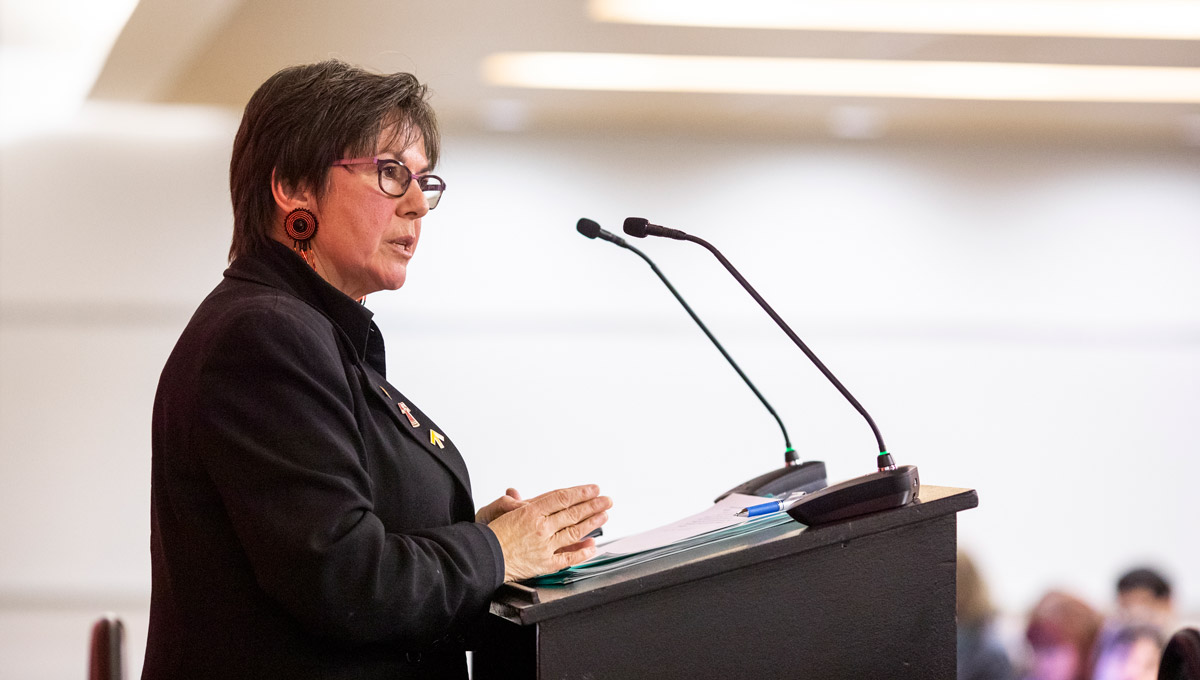 From Segregation to Structured Intervention Units
Mandatory minimum sentences and the use of segregation continue, she said, despite measures such as Bill C-83 that was supposed to put an end to segregation. The bill changes the term "segregation" to "structured intervention units" and "removes procedural safeguards that exist, limited as they are." Simultaneously, provisions to transfer those with mental health challenges or Indigenous people into their communities are also being diminished, she said.
Pate expressed displeasure that some people need to apply to have their criminal records expunged, such as members of the LGBTQ+ community or those who used marijuana prior to its legalization. A new bill would allow marijuana records to simply expire. Pate called for similar reforms for LGBTQ+ people convicted under old laws, because only seven out of 9,000 people applied for pardons under the 2018 Expungement of Historically Unjust Convictions Act. Pate has heard from LGBTQ+ community members that going through a legal process could bring trauma once again upon their families.
Pate acknowledged that solutions are complex. She encouraged the audience – and anyone else following her work – to hold her accountable and to offer ideas. But she has been exploring multiple solutions, starting from offering people opportunities from birth.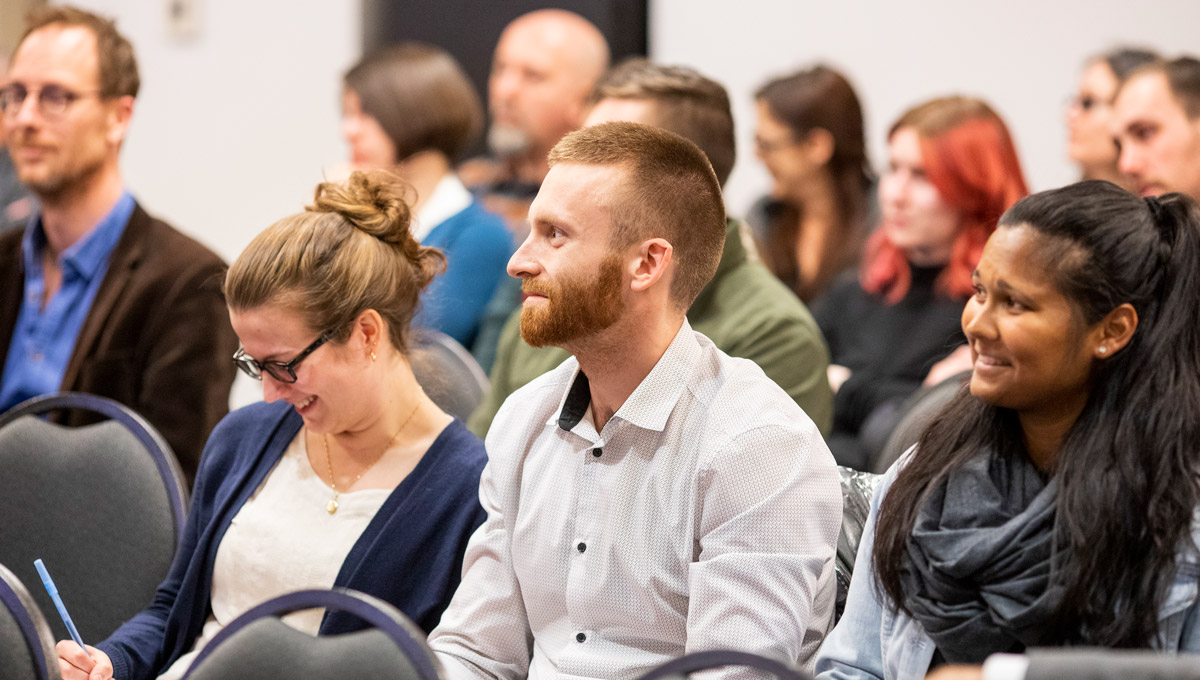 Senator Kim Pate on Decolonizing the Criminal Justice System
She recently met with participants in guaranteed income programs in Finland, Belgium and Ontario to find out how this helped people to take care of children, for example, or go back to school. She called for "decolonizing" the criminal justice system by starting from the assumption that any Indigenous person coming before the system should first be examined as a case study for what social supports failed or were not used. Those social supports should be applied to the person first before penalizing them, she said.
Pate acknowledged reforms face a battle, because when it comes to those in the criminal justice system, "we still have the stigma there are certain people who are okay to treat badly." She added this thinking needs change and progressive thinkers must be publicly celebrated.
Creating such a culture is important not only to help people in the criminal justice system, but also the communities most badly affected, Pate added. She worries about the messages sent to Indigenous women and girls, for example, about culpability. The public still often believes that how a woman acts, dresses, even if she was drinking alcohol, should be weighed into a judgment.
"The reality is that's the message we have created all too often; those who are vulnerable also have a responsibility to protect themselves," Pate said. "That's a different message than we want to send."
Tuesday, March 19, 2019 in Faculty of Public Affairs, Research
Share: Twitter, Facebook