By Brenna Mackay
Photos by Fangliang Xu
The Centre for Indigenous Initiatives (CII) and Health and Counselling Services at Carleton University are proud to announce that Rylee Godin has received the 2021 Indigenous Practice Award from the Canadian Counselling and Psychotherapy Association.
This award honours excellence in advancing culturally-congruent counselling and psychotherapy services for Indigenous People in Canada. Each year, one recipient is selected from across the country.
"I am honoured to be the recipient of (this award)," says Godin, who is Métis.
"I am incredibly passionate about supporting Indigenous students in achieving their goals and helping them connect with their strengths and resiliency, and advocating for the creation of safer spaces for Indigenous peoples."
Godin is currently an Indigenous Cultural Counsellor at Carleton's CII, but will be transitioning to a new role between CII and Health and Counselling in summer 2021, and she will see both Indigenous and non-Indigenous students.
Receiving this award is a testament to how important this work is and an acknowledgement of both her passion and efforts, says Godin. Her unique role has allowed her to support students in new and creative ways.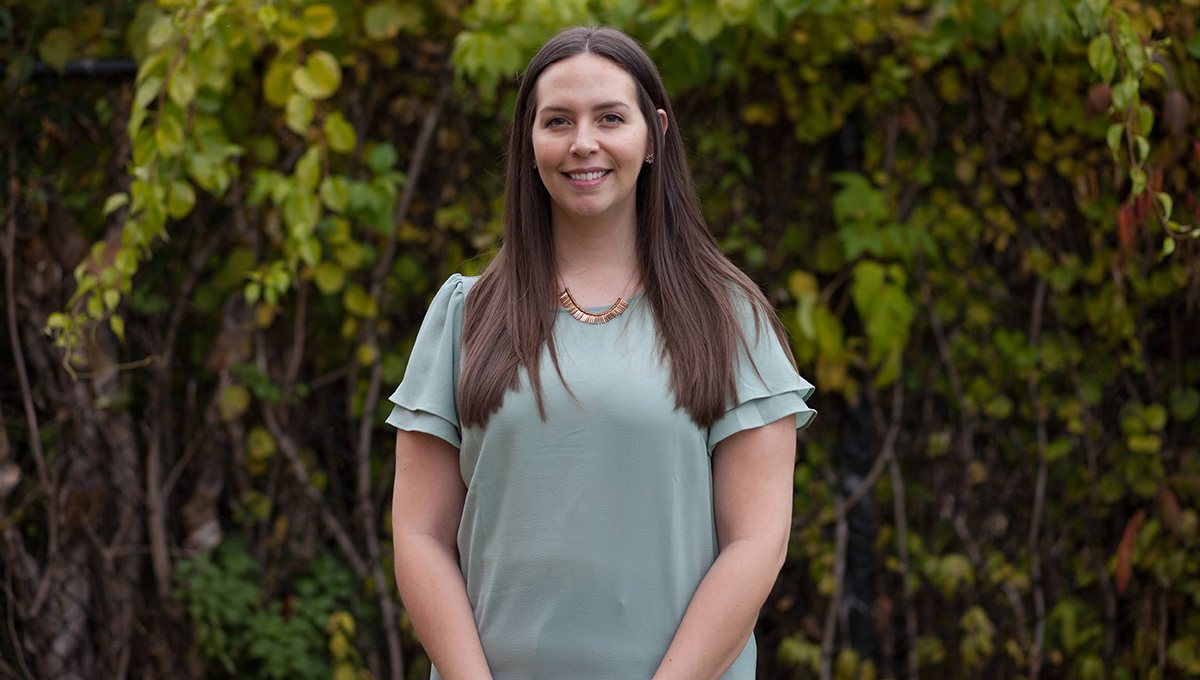 Sharing Knowledge and Encouraging Others
The Kinamàgàwin Symposium is a recent example of an endeavour that she was able to support, which she describes as incredibly meaningful to her.
"Each year, the Kinamàgàwin Symposium offers the opportunity to educate the Carleton community and beyond on topics chosen by students that are relevant to Indigenous populations," Godin explains.
"The knowledge shared during this event aims to encourage others to create safer spaces for Indigenous people, and I am so grateful to have had the opportunity to be involved in this year's event and support this goal."
This is the second year in a row that a Carleton community member has been selected for this award. Last year, Carleton Indigenous Cultural Counsellor Staci Loiselle was the recipient of the Indigenous Practice Award.
"It is incredible that the work of two exceptional Indigenous Carleton staff members have been recognized at the national level for two consecutive years by this important Canadian institution," says Benny Michaud, director of the CII.
"This is a testament to the commitment Rylee, along with our whole team, has to supporting the well-being of Indigenous students," Michaud adds. "Her work, as well as Staci's work with students, has clearly been noticed."
Monday, March 8, 2021 in Awards, Indigenous, Leadership
Share: Twitter, Facebook