COVID-19 has placed public transit systems and sustainable infrastructure on a "knife's edge," argues Carleton postdoctoral research fellow Cameron Roberts.
"The pandemic made people cautious to climb aboard crowded buses and trains and reduced most of our activities to a short radius around our living quarters," says Roberts.
"Meanwhile, transit systems are reducing service to save on costs with falling ridership, while people who can afford it are buying cars to get the "ultimate personal protection equipment."
Crises such as COVID-19 can spur a radical rethink to help more people if we go in the right direction, says Roberts. In a recent piece in The Conversation, he says he hopes the pandemic is a moment where we think twice about once again spending money on highways and parking lots and instead find ways of encouraging more public transit.
"This could be an impetus to push more towards the local availability of shops and services and the 15-minute city idea that's being pioneered in France, where you have all this stuff within walking distance or easy transit distance of your home," he says.
"We could push towards enhanced public transit, towards less need for cars in everyday life."
Roberts first became interested in sustainable infrastructure at age 17 after he backed his dad's minivan into a truck. With the usual teenage infatuation with vehicles now "torpedoed" once he realized the cost and risk of having a car, Roberts began studying sustainability, transportation systems and reducing the growing global warming crisis. This journey led to graduate research on the history of transportation at the University of Edinburgh and the University of Manchester.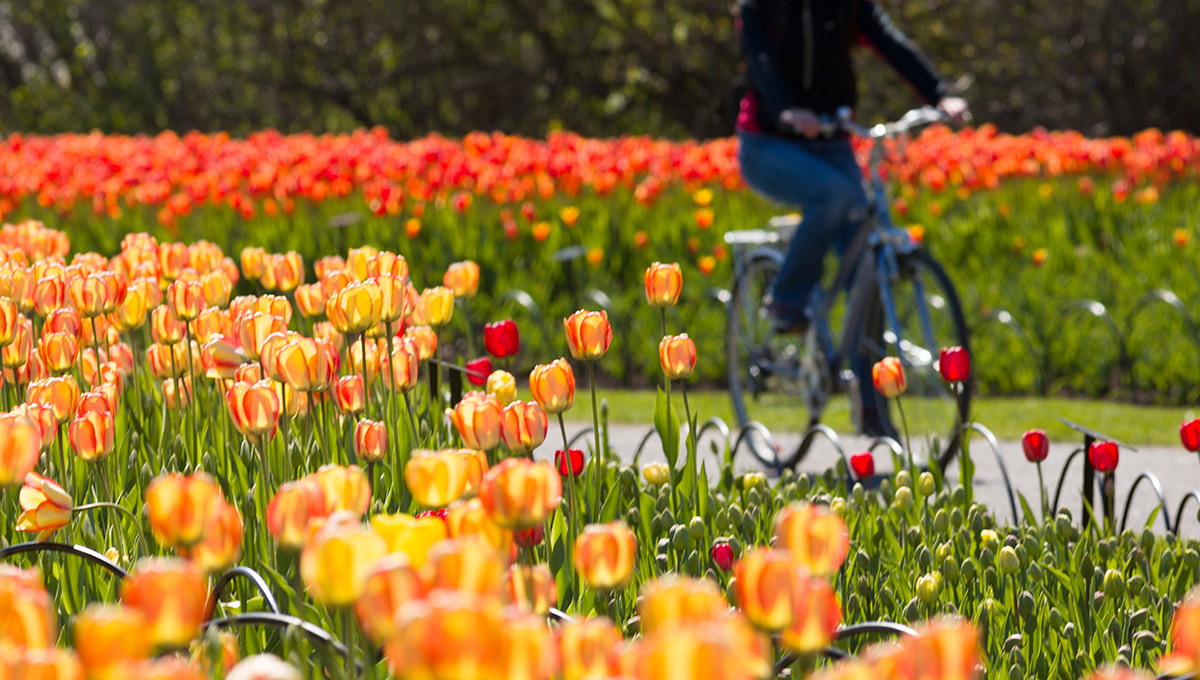 Pathway to Net Zero
At Carleton, Roberts is working with an organization called Transition Accelerator, a multi-university initiative to identify pathways to net zero carbon emissions. As a large country with a cold climate, Canada is traditionally dependent on roads and heating – both heavy carbon generators. Roberts said it is tempting to find "low-hanging fruit" such as more efficient vehicles to combat the carbon problem, but the more sustainable way is seeking better forms of mobility.
"I have done a lot of work recently on electric vehicles in Canada – various obstacles and how those might be overcome," he says. While the common narrative is that autonomous vehicles will encourage people to hop into robo-cars on the ultimate rideshare, the social science research shows the opposite – that people will still prefer to own vehicles privately and prefer the convenience of gasoline, which requires no charging.
"It's very bad news for the climate unless we take very proactive, arguably aggressive steps to once again push things in the correct direction, to push towards a more electric-shared version of autonomous mobility. But that's not going to happen on autopilot," he warned.
Roberts is careful not to blame individuals for car ownership, saying there is a built-in co-dependence in our society on using private vehicles to move around. But through his research, he says, "we hope that that will give some policy impetus … of how we might start to untangle that knot and make some changes."