All images provided by the Carleton University Art Gallery
By Laura Byrne Paquet
What can the process of musicians collaborating in response to an art exhibition teach us about the potential for music to amplify social themes? What constitutes ethical community-engagement in research?
Those are among the questions Prof. Ellen Waterman, Helmut Kallmann Chair for Music in Canada at Carleton, and Carleton University Art Gallery (CUAG) will explore in the Resonance project. Waterman is working with a $56,736 grant from the Social Sciences and Humanities Council of Canada (SSHRC), while CUAG's contribution to the project is supported by a $35,000 grant from the Public Outreach program of the Canada Council for the Arts.
Waterman and Sandra Dyck, CUAG's director, met while serving on a committee shortly after Waterman arrived at Carleton in 2019. Eager to work together, they developed an idea that would advance Waterman's work on the theory and method of practice-based research (called "research-creation" in Canada).
"I'm thrilled to support Ellen in realizing Resonance, a project that engages musicians in the collaborative co-creation of music in response to ideas raised by artists whose works are featured in CUAG exhibitions this coming fall and winter," says Dyck.
Waterman notes that the particular exhibitions are well-suited to this type of multidisciplinary project. "The big ideas that they address seemed to allow quite a lot of entry points for musicians to respond. And that's where that term 'resonance' came from."
The first exhibition, The Baroness Elsa Project, is expected to open in fall 2021. Co-curated by Irene Gammel and CUAG's Heather Anderson, it illuminates the work of Baroness Elsa von Freytag-Loringhoven, an under-recognized participant in the Dada art and poetry movements in the early 20th century.
Through her avant-garde work and unconventional and performative public persona, the Baroness challenged contemporary expectations of the ways women could occupy social spaces. Gammel's and Anderson's exhibition brings von Freytag-Loringhoven's work into conversation with eight contemporary artists, including Wit López and Taqralik Partridge, whose works likewise intervene in dominant social and art historical narratives and claim space and agency, in the present.
In this part of Resonance, 2SLGBTQ+ musicians are the collaborators. They include award-winning composer, experimental vocalist and drag performer, Gabriel Dharmoo, whose previous piece, Portraits, showcases his ability to marry many distinct personas to equally unique vocal performances.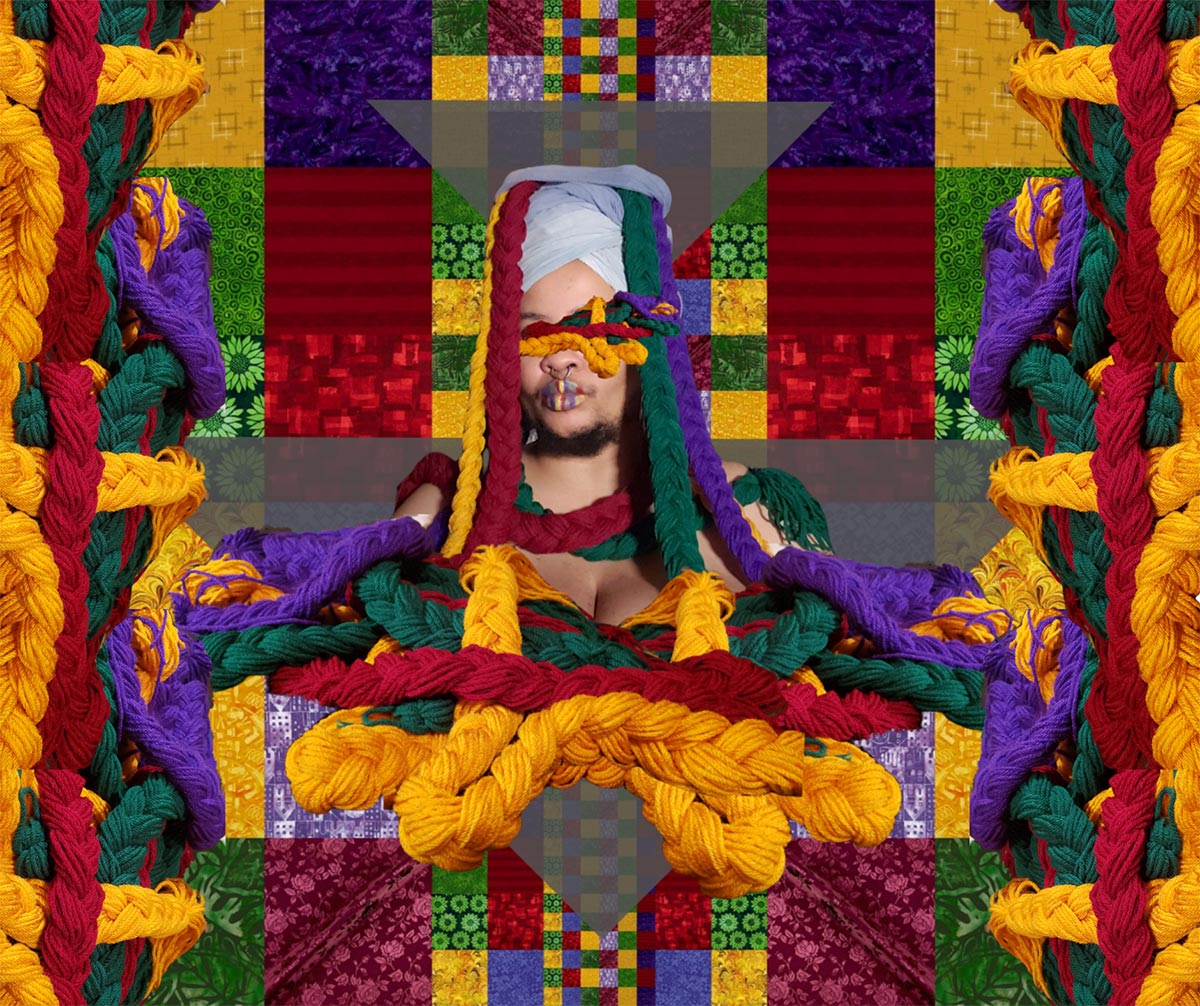 Art and Dark Matter
The second exhibition, Drift: Art and Dark Matter, is scheduled to run in winter 2022. It will feature new works that artists Ann Riley, Jol Thoms, Josèfa Ntjam and Nadia Lichtig created following research residencies at SNOLAB, a facility two kilometres below the surface of the Earth in Sudbury, Ont.
At SNOLAB, astrophysicists research dark matter—as-yet undetectable particles thought to comprise 27 per cent of matter in the universe. Interestingly, some scientists theorize that dark matter, while invisible, might be detectable as sound waves. For artists, the search for dark matter is a strong metaphor for exploring the myriad unknown factors in human/environment relations through creative expression.
Anderson is facilitating the CUAG presentation of this touring exhibition from the Agnes Etherington Art Centre at Queen's University in Kingston, Ont. Like Queen's, Carleton University is a SNOLAB member institution.
For this exhibition, the musical collaborators—including multidisciplinary artist and translator Pamela Witcher—are members of the Deaf community. In her previous Signed Music piece, Be Kind, she expresses musical ideas like rhythm, phrasing, and song lyrics through visual sound. Signed Music connects to the Drift exhibition theme because it expands our society's ideas of what constitutes musical "matter."
Each of the two iterations of Resonance has two distinct parts: a research-creation phase followed by a performance phase. During the first, in collaboration with participating musicians, Waterman will develop a novel methodology for community-engaged research-creation that foregrounds principles of consultation, co-creation and social impact as key research elements. She will facilitate and document the creative processes of professional and community musicians as they co-create works that respond to the exhibitions.
During the second phase, the musicians will further develop the works and give public performances. This phase will engage members of the 2SLGBTQ+ and Deaf communities in Ottawa in further conversations about the exhibitions' social themes.
Waterman hopes the project will help her construct and fine-tune a new methodology for carrying out community-engaged research-creation addressing social themes important to Canadians.
The project may also stage performances at Carleton Dominion-Chalmers Centre, a historic church in downtown Ottawa the university acquired in 2018. With its famed acoustics, the centre itself ties into the theme of the project.
"Sound just resonates through that entire space," says Waterman.
"So it becomes alive; it's bigger than the sound source. So here we have a metaphor of resonance—both for the way that visual art and music might vibrate in response to each other, but then also how both of those things might help to expand our understanding of these big ideas."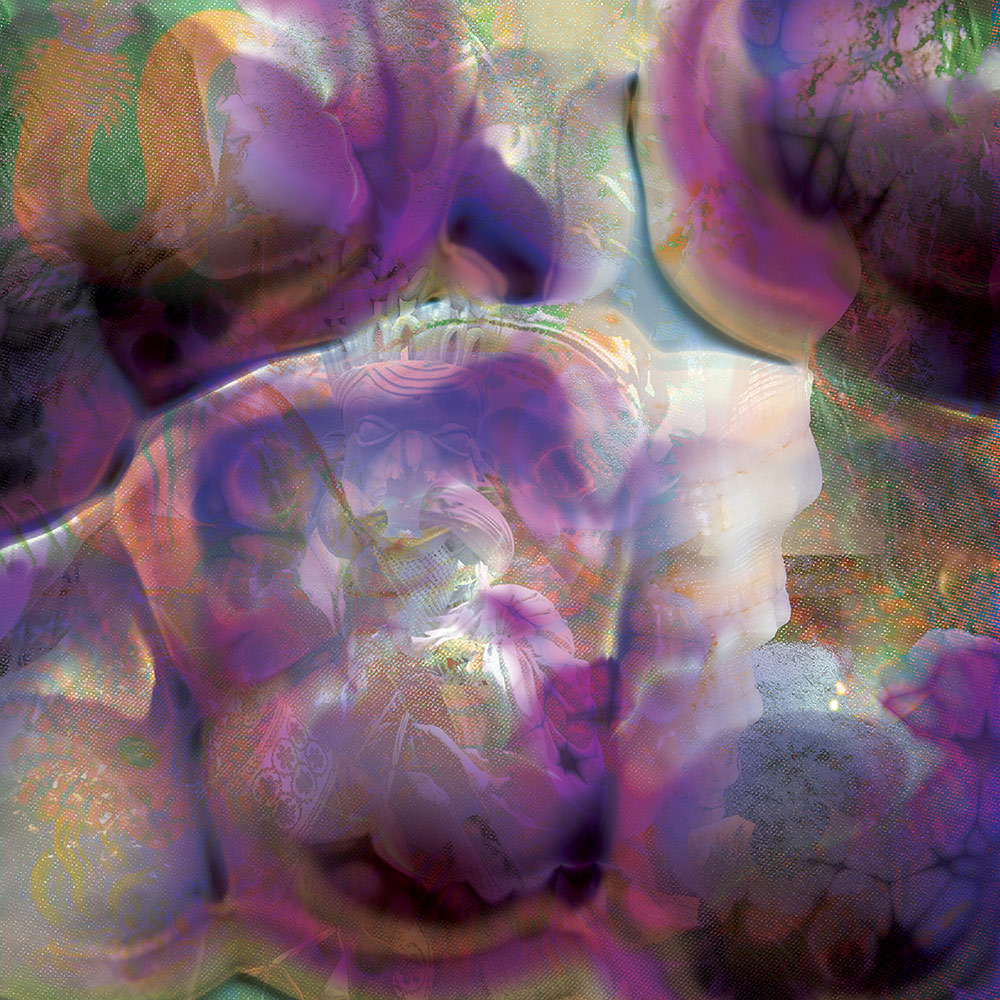 Photo Details
Lead Image – Jol Thoms, Orthomorph (Tunneling), 2020, digital print. Courtesy of the artist.
First Wide Image – Wit López Tryna Keep a Straight Face | 2021. Photos and digital quilt by Wit López.
Second Wide Image – Josèfa Ntjam, Organic Nebula (detail), 2019, carpet, photomontage. Collection of the artist.
In-line – Taqralik Partridge Tusarsauvungaa | 2018. Cotton, polyester, wool, silk, glass beads, metal beads, Canadian sealskin, reindeer leather, thermal emergency blanket, Pixee lures, plastic tarp, Canadian coins, tamarack tree cones, dental floss, artificial sinew, goose feather and river grass. Photo credit: Exhibition view of Among All These Tundras at the Leonard & Bina Ellen Art Gallery, Montreal, Quebec, 2018.Photo by Paul Litherland/ Studio Lux. Courtesy of the Leonard & Bina Ellen Art Gallery, Concordia University, Montreal, and the Indigenous Art Collection -Crown-Indigenous Relations and Northern Affairs Canada.
Monday, April 12, 2021 in Art Gallery, Indigenous
Share: Twitter, Facebook