By Leah Coppella
Photos by Ravens Racing
The Carleton University Ravens Racing team came in sixth place at the Formula SAE Michigan competition, making this their second top 10 finish in a row.
Out of more than 100 teams, Ravens Racing beat their personal best of seventh place at the competition, held on May 8 to 11, 2019 at the Michigan International Speedway in Brooklyn, Mich.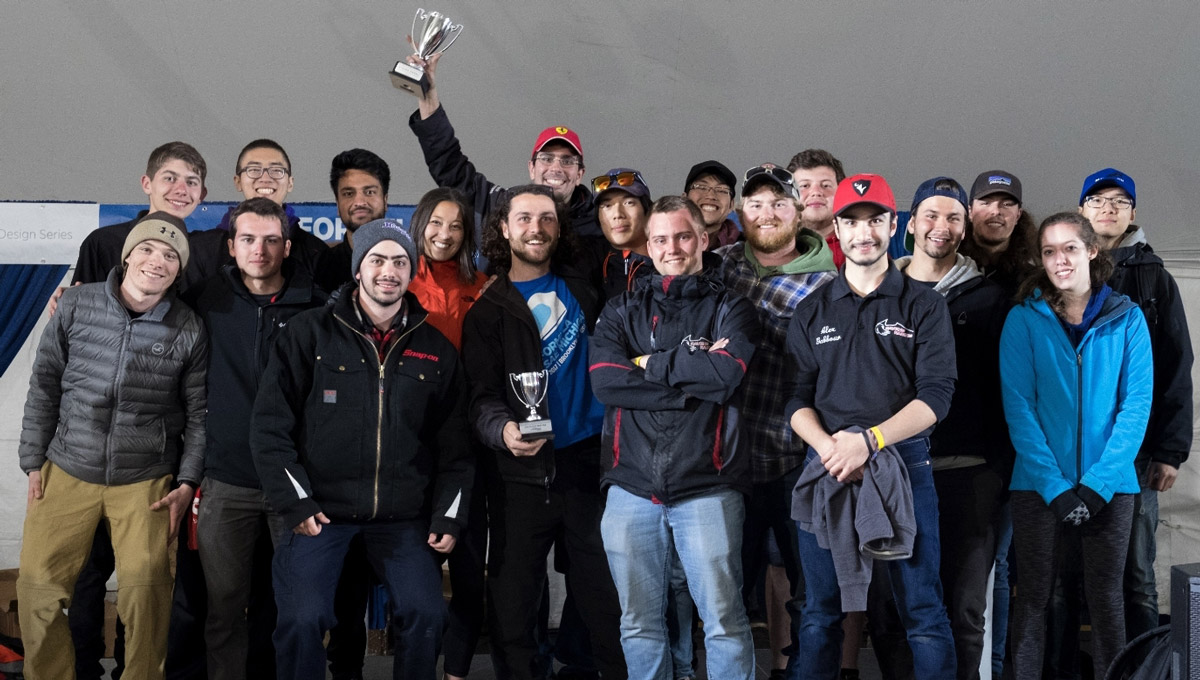 Team Faced Major Changes to Track Layout in 2019
Teams from 11 countries gathered to drive their race cars, which were judged according to elements such as cost, design and acceleration.
"This competition was different from the past as there was some major changes to the track layout," says team lead Jack Davies. "This forced us to alter our strategy when training our drivers."
The Ravens Racing team consists of about 50 Carleton students, most from engineering but some from other faculties.
"It is important to diversify the team to gain different perspectives to solve problems," Davies says.
The team also placed second in both the Cost and Manufacturing event and Skid Pad event.
All eyes were on Canada at the competition as three of the top 10 teams were from Canadian universities, with Polytechnique Montréal coming in seventh, and École de technologie supérieure in third place.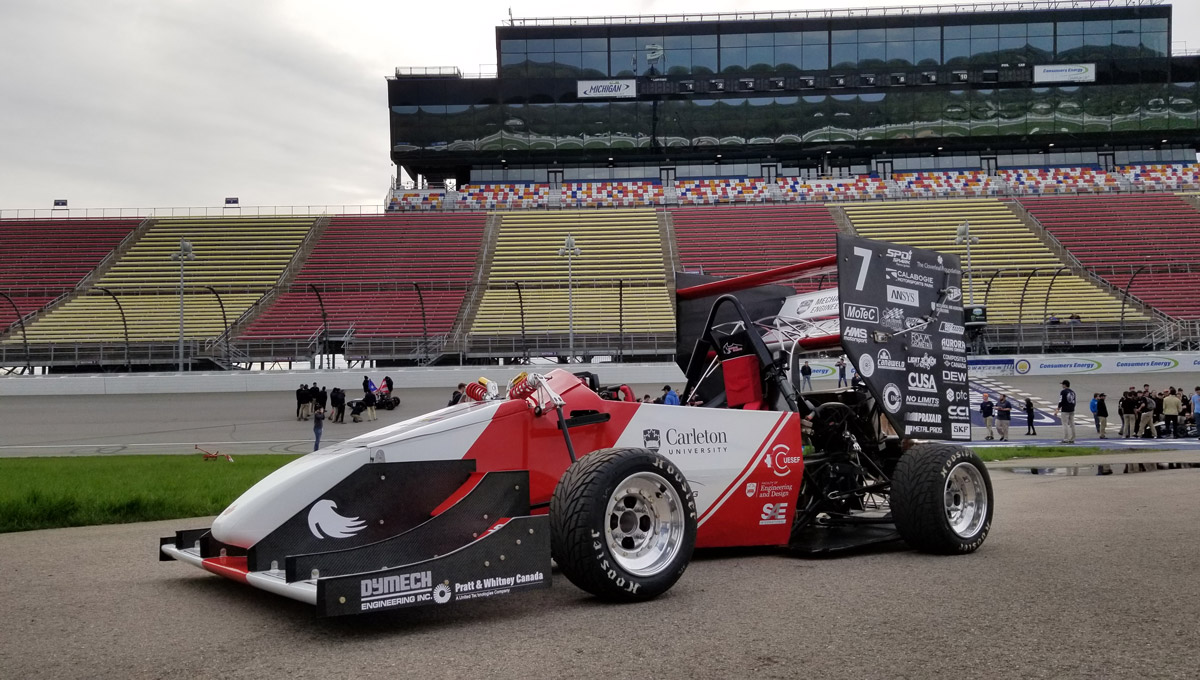 Ravens Racing Team Has a Winning Formula
Ravens Racing maintains they don't plan to slow down anytime soon.
"Our next year's car, the RR20, will incorporate many of the same design features as the RR19 because we have a formula that is working for us," says Davies.
Some of those features include new lower profile, wider tires, a light-weight steel tube frame and a full aerodynamics package with a drag reduction system.
For more information, visit Ravensracing.com, or follow the team on Facebook, Twitter or Instagram.
Tuesday, May 14, 2019 in Faculty of Engineering and Design
Share: Twitter, Facebook