Raven magazine — a new showcase for the important and inspiring work of Carleton faculty, students, staff, alumni and the university's community partners — goes out into the world this week.
The 72-page print magazine, produced by the Department of University Communications (DUC) with support from the Office of the President and Office of the Provost, is a celebration of Carleton's sense of purpose and powerful momentum.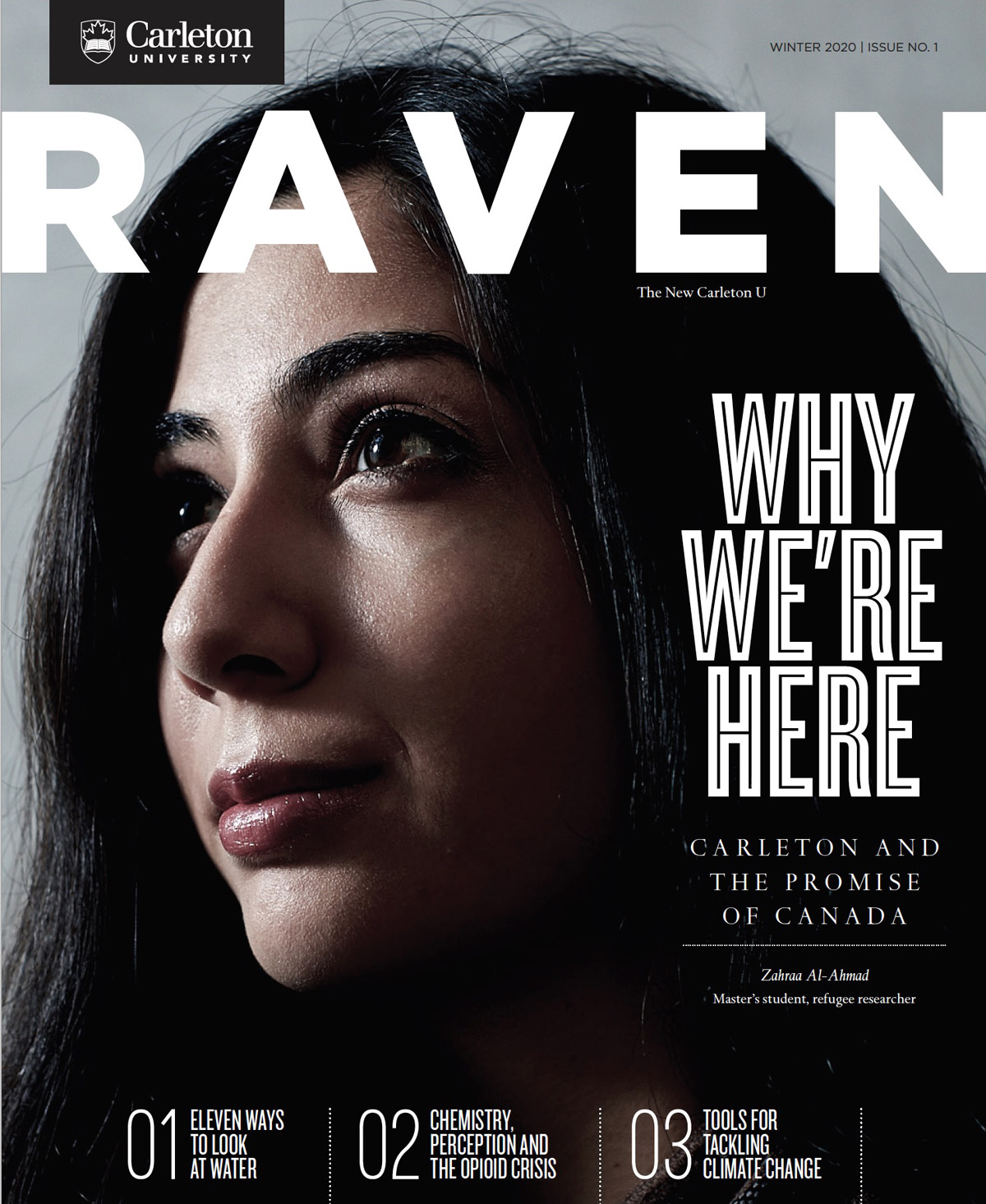 "In today's era of digital overload and fake news, launching a print publication is an act of countercultural resistance," President Benoit-Antoine Bacon writes in the debut winter 2020 issue. "It carries the insistence that these words and pictures are real, meaningful and lasting — that these stories matter."
Stories that Matter
Stories in the first issue feature members of the Carleton community who are working to improve energy efficiency, share Indigenous stories, support refugees, advocate for health and wellness, safeguard our water and wildlife, alleviate the opioid crisis and much, much more.
"In many of these articles, students, professors and alumni are speaking directly to you in either a first-person or as-told-to format," writes Bacon. "We wanted their voices to be front and centre in the inaugural issue of Raven. They make our university great, and this is their magazine."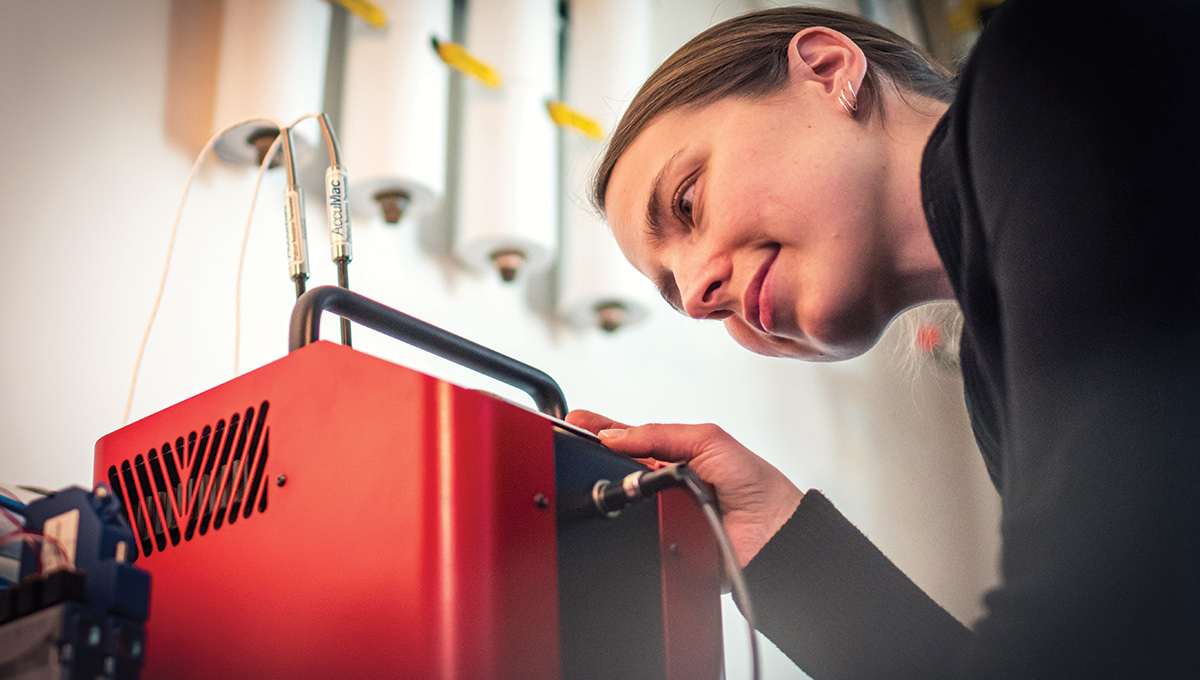 Going Beyond the Range and Depth of Carleton's Work
Raven is edited by DUC Senior Writer Dan Rubinstein, a National Magazine Award-winning writer and editor and a former editor at Canadian Geographic. Experienced designer Mario Scaffardi is the art director.
Contributors include award-winning photographers and writers Rémi Thériault, Martin Lipman, Lisa Gregoire and David McGuffin, as well as several talented Carleton students and faculty members — part of the magazine's intent to not only capture the range and depth of work at the university but also provide experiential learning opportunities associated with a high-quality print publication.
To read the stories, see a PDF of the magazine and find out how to get a copy, go to ravenmagazine.ca.