As a critical race scholar and activist whose work centres around the lived experience of Canada's racialized and Indigenous girls and women, Carleton University Prof. Manjeet Birk is looking for new ways to make the world more just and systems more equitable. How? It starts in the classroom, she says.
"If I can teach my students about injustice and then support them to tangibly think through creative solutions that can disrupt day-to-day work, they can build a better Canada," Birk explains. "This can look differently based on who you are and where you come from."
Incorporating Race into Conversation
Understanding how race and racism are operating in society and its institutions is the focus of Birk's teachings and research. As an assistant professor in Carleton's Pauline Jewett Institute of Women's and Gender Studies, she is putting race at the forefront of the conversation.
"We're all having a racism experience at school but only some of us realize that it's happening," says Birk. "One thing I always say to my students is that for some of us, just existing is an act of resistance to mainstream society. Highlighting that as a teacher, scholar and researcher is really important."
Through her courses within the institute's new Minor in Critical Race Studies, Birk continues to educate students about the ongoing lived realities of colonization and the myriad of ways it has been reproduced in our everyday systems, such as healthcare, education and government, or as an inherent part of recent movements like Black Lives Matter or in the discovery of unmarked graves at former residential schools across Canada.
"This is something that my colleagues and I have been doing for a long time, but now we are putting race at the forefront," says Birk. "I believe my piece in the puzzle is to keep teaching and uncovering those systemic injustices and talking about it."
At Carleton, Birk has created a safer and accessible environment for students of all knowledge levels to share their experiences and learn how race and racism are operating in the institutions that surround them. The goal of the work is to prepare them for the post-graduation world.
"Seeing those moments where students are empowered, engaged and able to tackle the world that is ahead of them—I have so much hope in that," says Birk. "Those are the small ways that big change will happen."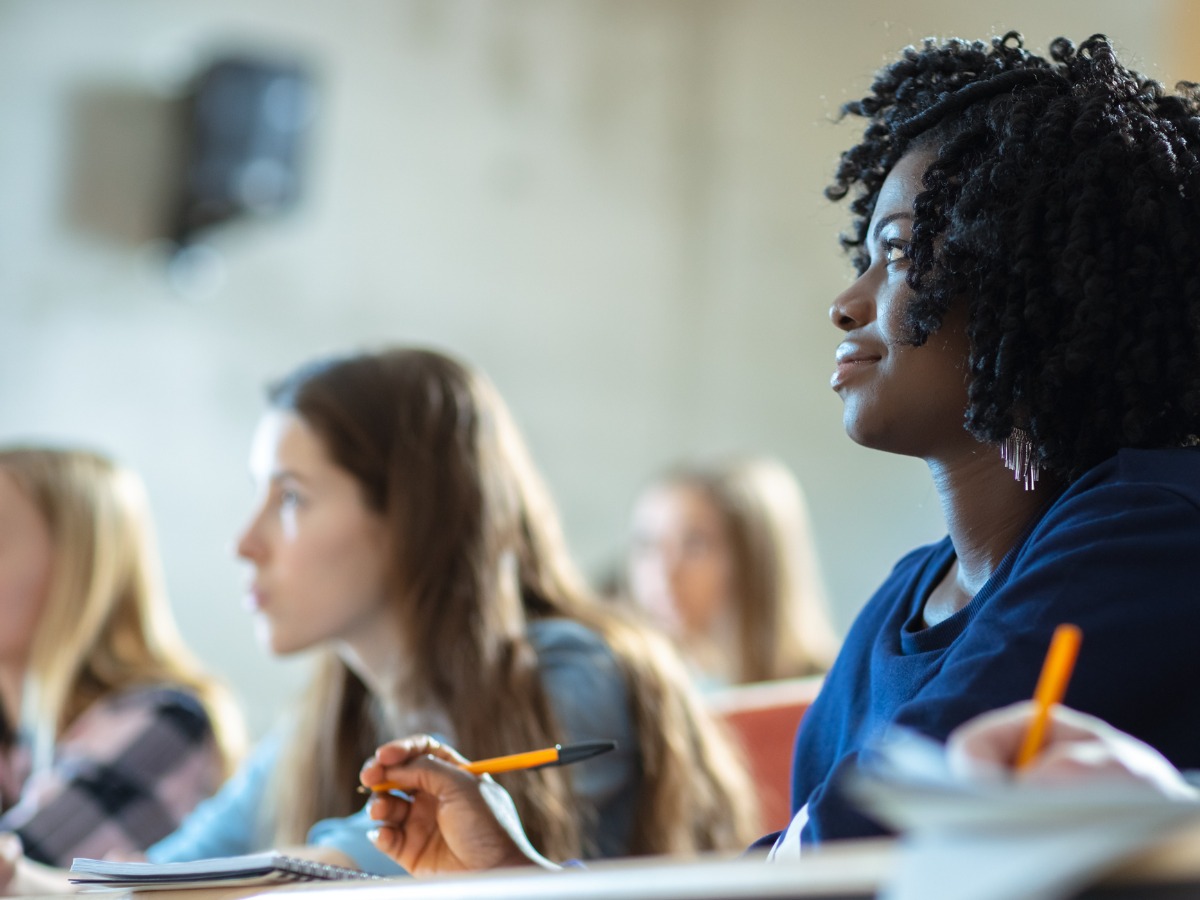 Classroom Representation
Seeing the diversity within Carleton's faculty and the student body is a sign that progress is on the horizon, she adds.
"The first time I had a racialized woman as a teacher was when I was in third year university," explains Birk. "Over the course of my entire educational experience, I had never seen someone stand in front of me that looked like me or came from a similar background. Being able to be that representation for students is the privilege of my life."
But Birk argues that diversity is not the be-all, end-all solution, instead corporations need to "put their money where their mouth is" and begin to acknowledge that systemic, institutional and residual effects of racism and white supremacy that are embedded in Canada and as a result, their organization.
This is the central premise of Birk's soon-to-commence research project. With Ottawa post-secondary institutions as her focus, Birk will be measuring if progress is happening with the adoption of equity, diversity and inclusion policies, and related action plans. Specifically, she aims to uncover if these efforts have made an impact on the lives of the people they were designed to help, or if the status quo still prevails.
"Severe class inequities and racism still exist, but there is hope," says Birk. "I'm really hopeful that when the young folks are the ones making the decisions, we will see change."
Friday, March 4, 2022 in Critical Race Studies, Faculty of Arts and Social Sciences, International Women's Day, Women's Studies
Share: Twitter, Facebook