Whether you're a cyclist, hiker, paddler or skier, or some combination thereof, if you love being active outside you probably rely on — and have a close relationship with — your gear. 
But when that cherished backpack, panier or jacket breaks, repairs can be complicated or expensive, so the next trip is usually to chain retailer to buy a replacement — a purchase that have can have a big environmental footprint due to both the manufacturing process and plastics in the product. 
Carleton University commerce student Colin Bottomley wants to change this equation. In January 2022, he launched ReFasten, which imports and distributes sustainably sourced products such as waterproof zippers and technical fabrics to small shops and individual customers for either making or fixing gear. 
Now, with support from Carleton's Innovation Hub, the 23-year-old entrepreneur is hoping to not only expand the business but also begin collaborating with university researchers to help develop more environmentally friendly materials for the outdoor sector. 
"It's definitely a growing market," says Bottomley, who fell in love with activities such as windsurfing and fishing while growing up at White Lake, west of Ottawa.
"The pandemic got a lot of people interested in spending time outdoors. It also got people interested in things like sewing and making their own gear, and it impacted supply chains and got more of us thinking about sustainability. It's almost a perfect storm."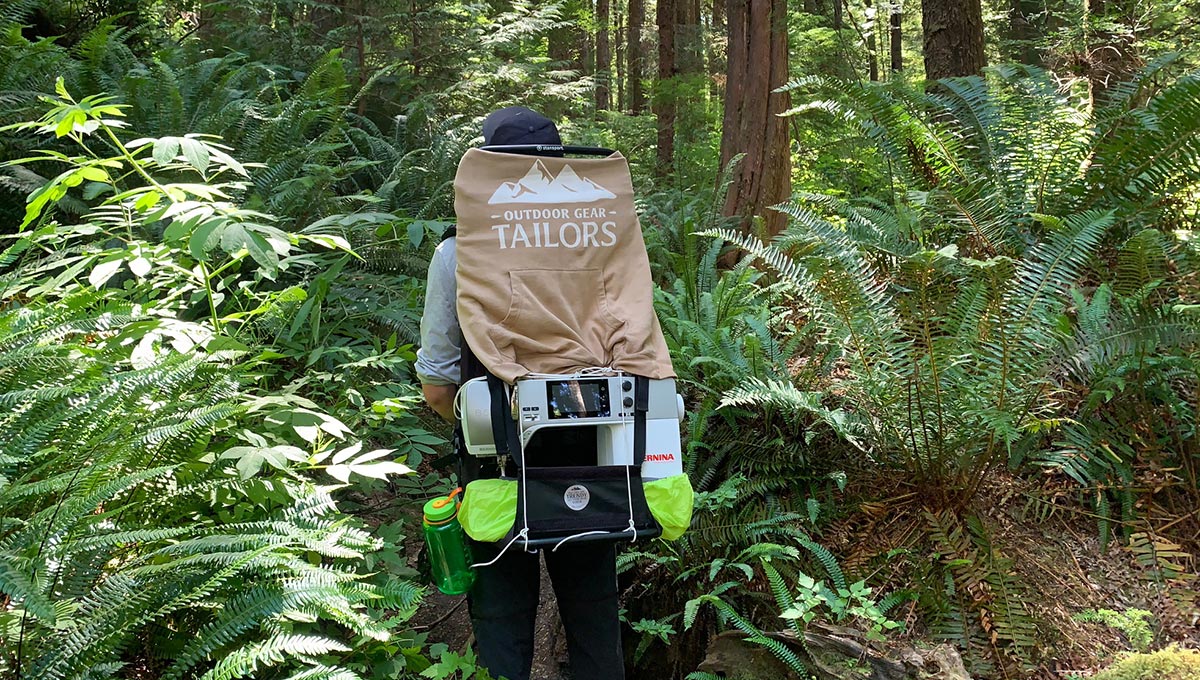 Flying Solo as an Entrepreneur
During high school, Bottomley did some welding on the side, and after graduation he earned a commercial helicopter licence in British Columbia, working as a pilot and later managing the equipment that went onto and off choppers at an airport near Ottawa. 
But he always planned to go back to school and start his own business — "the classic story," he says, "of wanting the flexibility to set my own schedule." 
His first venture, launched before he started at Carleton, was called Outdoor Gear Tailors. Bottomley altered and repaired things like backpacks and jackets, which was challenging, because he had to hunt for materials such as specialty fabrics and zippers — importing costly products from the U.S. or cannibalizing old gear from second-hand shops — and spend a lot of time sewing. 
That experience was the inspiration for ReFasten, which he incorporated four months into his commerce degree. 
The company carries a long list of products, including mesh for backpack straps, buckles, strap adjusters, waterproof fabrics for dry bags, waterproof zippers, seam tape and high-performance thread. Much of it is comprised of recycled materials, such as the plastic hardware that's made from old fishing nets in South Korea and Vietnam, that Bottomley seeks out by talking to and getting to know international suppliers. 
Customers looking for these types of products would otherwise have to pay much higher retail prices or significant import fees for relatively small orders. ReFasten's inventory is available through the company's website and is ready for shipping from Bottomley's basement in Ottawa, just a few blocks from the Carleton campus. 
"With the competitive pricing we can offer, we can help new small businesses enter this market," he says, "and also make it easier for the person who just wants to make a backpack."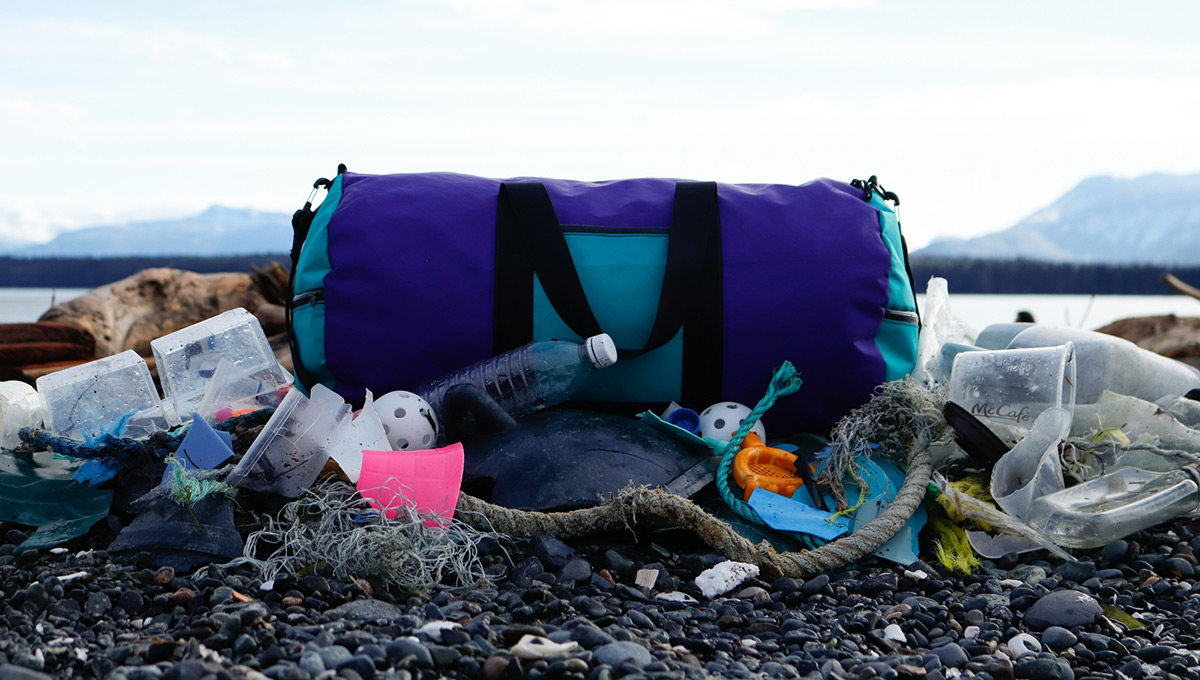 Innovative Collaboration
ReFasten's average order is about $110 from individual customers and $250 from small businesses, though some are 10 times larger, and with a client return rate of 30 per cent, sales have grown by roughly 30 per cent every month since January. 
Bottomley attributes part of this success to the Innovation Hub, whose Launch: Ventures program he signed up not long after starting classes last fall. The program's workshops and seminars have provided invaluable advice and tips on subjects such as marketing, internationalization and best practices.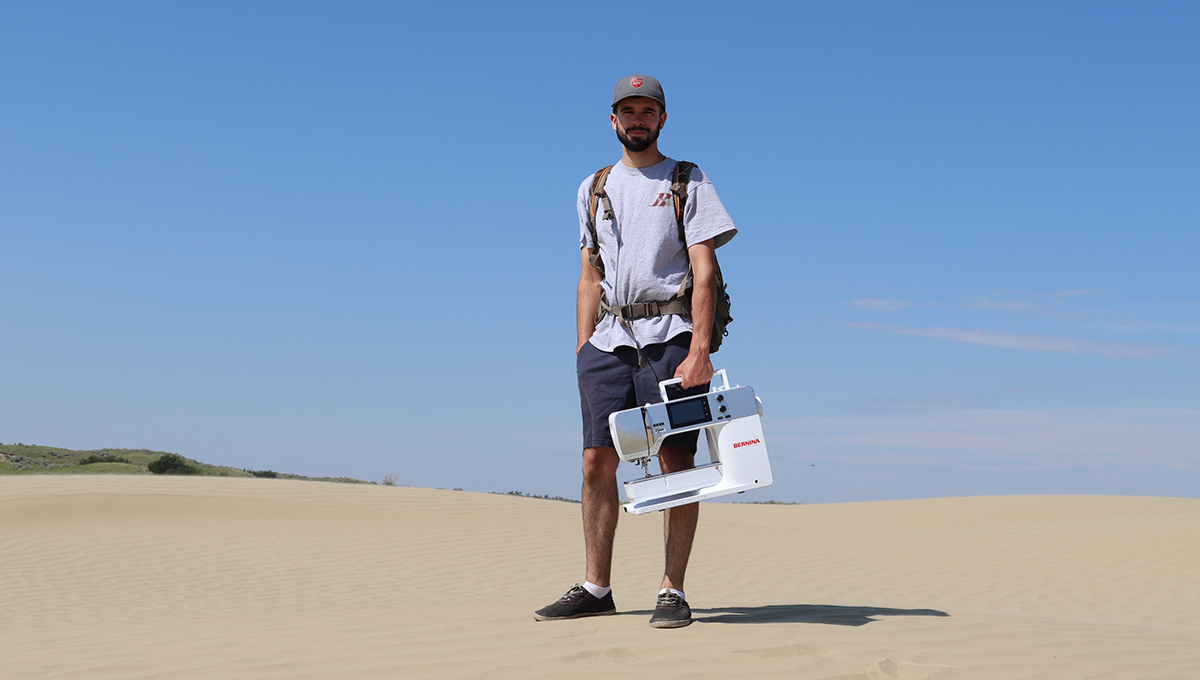 Moreover, listening and talking to guest speakers and his fellow student founders has also been incredibly helpful, says Bottomley, as was being paired up with a master's student mentor who runs her own business. 
"It's been great to get to know so many like-minded people who have similar kinds of goals and aspirations," he says. "We share ideas and contacts, which is what networking is all about."
The Innovation Hub, which is cross-faculty and sector-agnostic, is also a conduit to Carleton's research community. It helped Bottomley set up a meeting with Faculty of Science Dean Maria DeRosa, a step toward the research collaboration that he has in mind. 
Bottomley is hoping to explore the possibility of working with university chemistry and/or biology researchers to develop algae-based biocoatings that could supplant the polyurethane currently used to make fabrics waterproof or water resistant. 
"The Innovation Hub is really helping me achieve my goals," he says, "and I'm learning so much along the way."
Thursday, May 19, 2022 in Environment and Sustainability, Innovation Hub, Sprott School of Business
Share: Twitter, Facebook