By Ty Burke
Photos by Josh Hotz
Youth are the future of every community, and of every nation.
But for Nishnawbe Aski Nation (NAN), youth are even more than that.
"We have roughly 50,000 people," says Derek Fox, Deputy Grand Chief of NAN.
"And most of them are under the age of 18. Young people in general go through a period of adolescence — with growth, and with hardship. Those periods never stop, they stay with you through your life."
Young people from across NAN's vast territory in northwestern Ontario gathered at Carleton for the NAN Youth Leadership Development Initiative. The weeklong series of workshops and sessions is a partnership between NAN, Carleton and the Department of Crown-Indigenous Relations and Northern Affairs.
The initiative's curriculum was jointly developed by the university and NAN's education unit, and teaches leadership skills using approaches that align with the traditional teachings and values of the Nishnawbe-Aski.
"You find ways to persevere, and to overcome obstacles in your life," Fox said to participating youth at an event at Richcraft Hall on July 25.
"That's leadership. That's why you're all here this week. You're learning, and you're gaining the tools of leadership, knowledge and life skills. That will help you in later life: when you go to school, when you have a family, and when you get a job."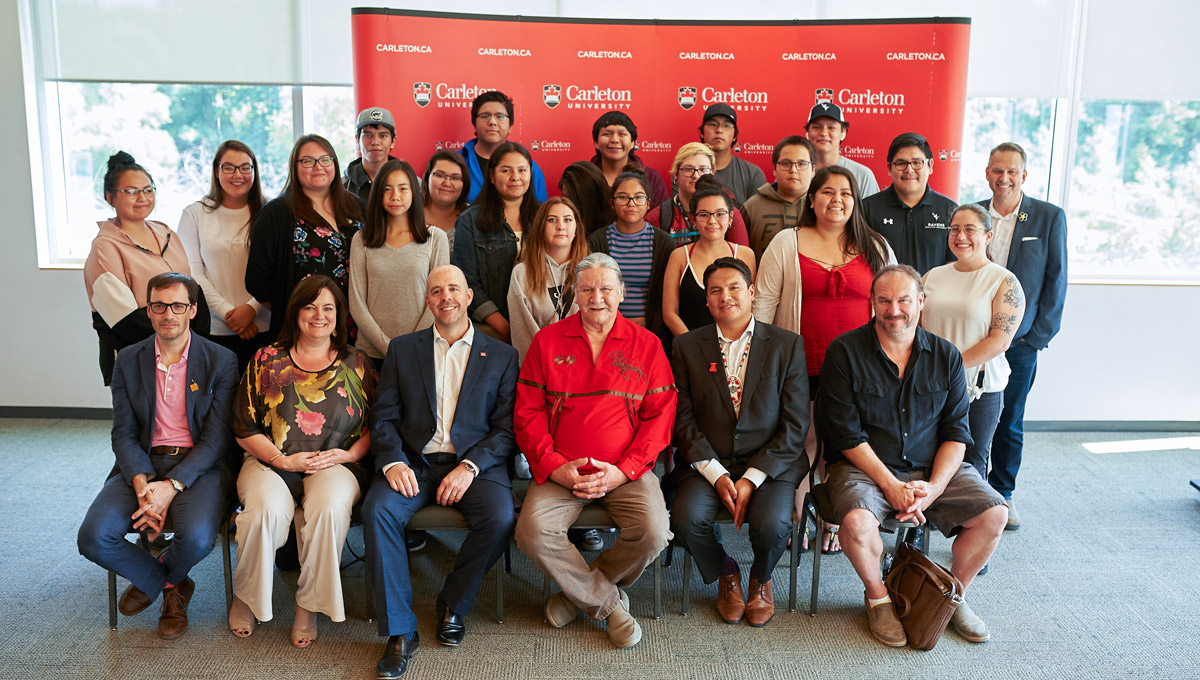 Breaking Down Barriers to Post-Secondary Education
Most of NAN's communities are remote, and that contributes to some of the challenges that NAN youth face.
"I don't want to just be negative, but it is reality," Fox says.
"Our youth council and young members can relate to the issues we have to deal with. We lose a lot of young people, and some of that comes from suicide. We don't know all of the answers, but do know that one answer is having role models. We need to relay that message to people: the sun will rise again. No matter how hard your day is. No matter how hard your life is. The sun will rise again. Get through those hard times."
The NAN Leadership Initiative also helps familiarize youth with the world beyond their communities. 32 NAN communities are isolated and don't have road access during the summer months. Participating youth get a chance to visit a city and a university campus, which can help make the prospect of leaving home to study a little less daunting.
"When I was young, university seemed like it wasn't for First Nations people," says Fox, who earned his law degree from the University of Manitoba.
"I wish someone had brought me to a university. I'd have seen what you need to do to go to school at Carleton. The kind of grades you need to get, and the kind of commitment you need to have. It might help open their eyes. You see that it's not that hard."
Canada's Deputy Minister of Indigenous Services Jean-Francois Tremblay is hopeful that initiatives like this one will prepare First Nations youth to play an ever larger role in shaping policies and programs for their communities.
"You are the ones who will make a difference," Tremblay said to the group.
"That is the first thing that I tell all of my staff. I tell them that they are a species at risk, looking for its own extinction. That they should not exist. Services for First Nations should be developed by First Nations. So, please take my job. It is something I really do believe."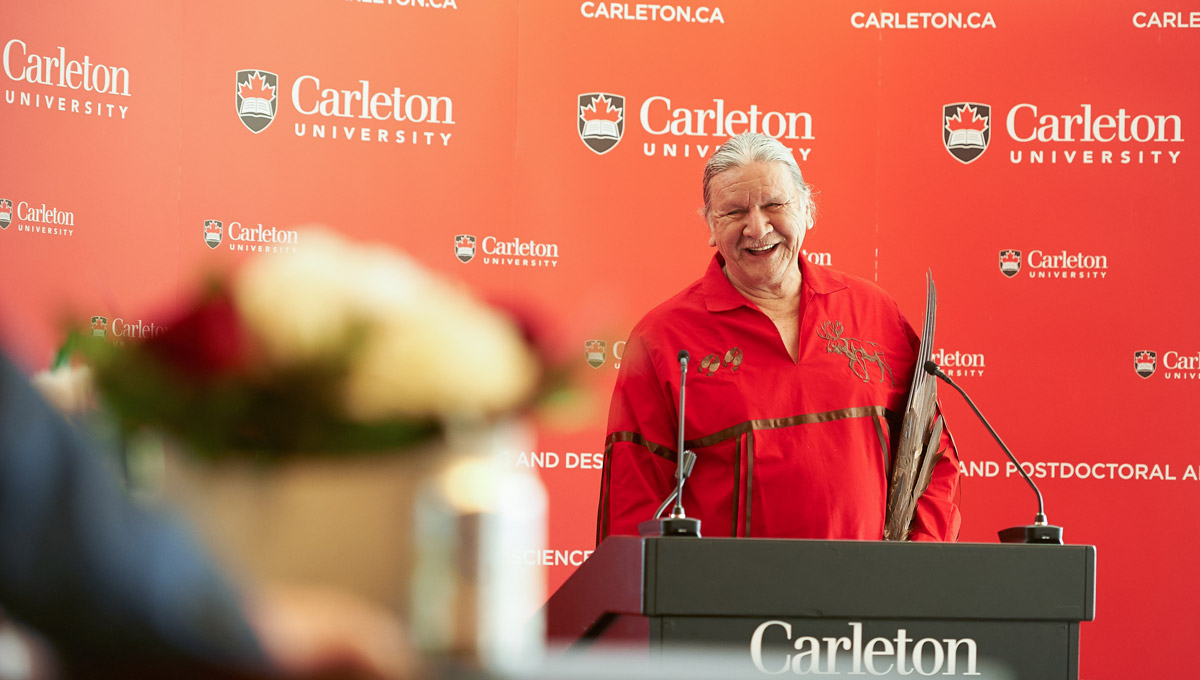 Youth of Nishnawbe Aski Nation Making Connections and Building Bridges
Erickson Owen was one of the participants in this year's NAN Youth Leadership Development Initiative. He's on track to be part of that next generation of leaders. One day, the graduate of Pelican Falls First Nations High school hopes to serve on the Tribal Council. He credits the NAN Youth Leadership Development Initiative with helping him connect with youth from neighbouring communities that are part of NAN.
"I enjoy seeing the many different communities coming together, so that we can work together and try to build a good future," says Owen, whose favourite session was the group's visit to Parliament.
"There are some people I already know from the NAN Youth Council. I enjoy reconnecting with them, and also making new connections, and making new friends. I'm just having a lot of fun."
Carleton's President and Vice Chancellor Benoit-Antoine Bacon thanked Erickson and all of the other young people who travelled to Carleton to participate. "You're the heart and soul of this program. Without you, there is no program. I hope your experience at Carleton has been transformative — that you've grown as leaders, and you'll bring back great memories and great skills back to your communities. This is such a special partnership, and we're so grateful to be a part of it," Bacon said.
"We've been working to revitalize our relationship with Indigenous peoples on and off campus. We've made great strides, but we still have a ways to go, and this program is very much in line with what we're hoping to accomplish."
Tuesday, July 30, 2019 in Indigenous
Share: Twitter, Facebook