By Elizabeth Kane
Photos by Brenna Mackay
The late summer air was full of excitement last week as Carleton University welcomed the newest cohort of Ravens to campus. It all started with the familiar rush of Residence Move-In Weekend from Sept. 1 to Sept. 3 as students and their families prepared for the academic year ahead. 
"We are thrilled to welcome new students to our campus," says Suzanne Blanchard, vice-president (Students and Enrolment), who helped to welcome the students to campus. "Wherever they are joining us from – be it in Canada or from around the world – they will find a compassionate and engaging community at Carleton.
"Coming to university is a significant transition and Orientation Week is focused on supporting students to ensure their success in the classroom and on campus."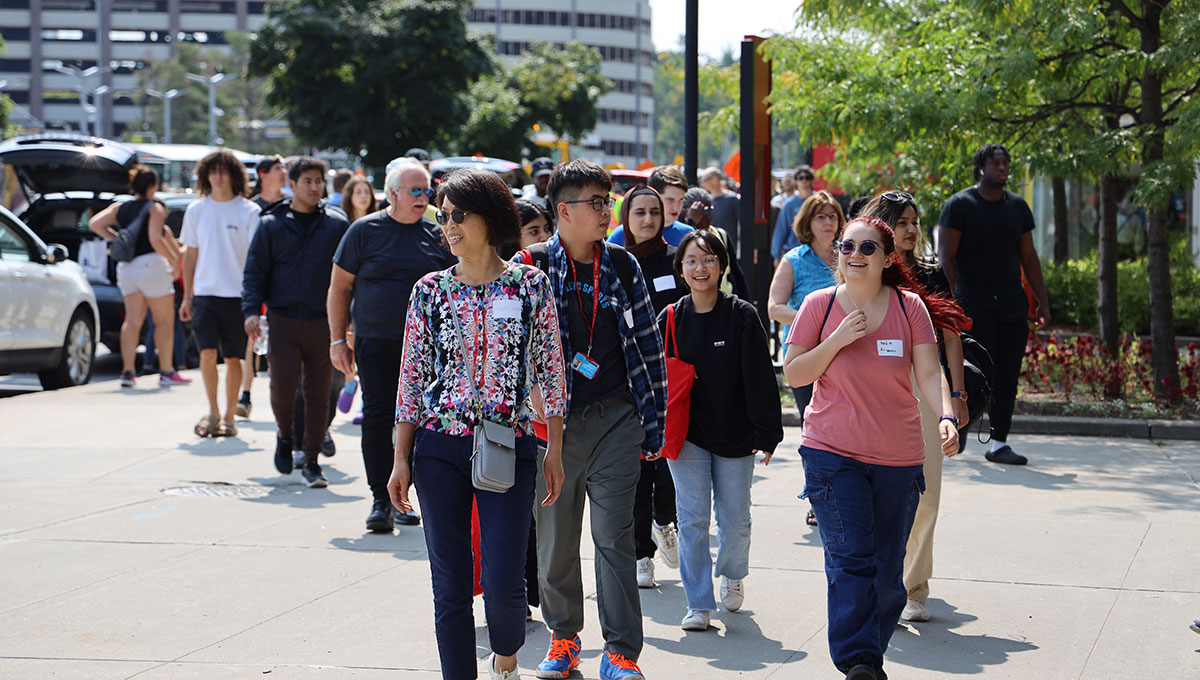 Orientation Week Introduces Students to Campus Life
Opening Ceremonies in the Raven's Nest served as the official kick-off of Orientation Week – allowing volunteer leaders to connect with students and providing opportunities to hear from guest speakers. 
The new Ravens prepared to hit the books with Academic Orientation – familiarizing themselves with the faculties as well as meeting educators and peers ahead of their first day of classes. Later in the day, Expo Carleton showcased the many avenues available for students to get involved in campus community life by joining clubs and societies. 
A variety of social events filled the evenings throughout the week. As orientation came to a close, students took part in the annual fundraiser Shinerama, raising money for Cystic Fibrosis Canada, and enjoyed an outdoor concert.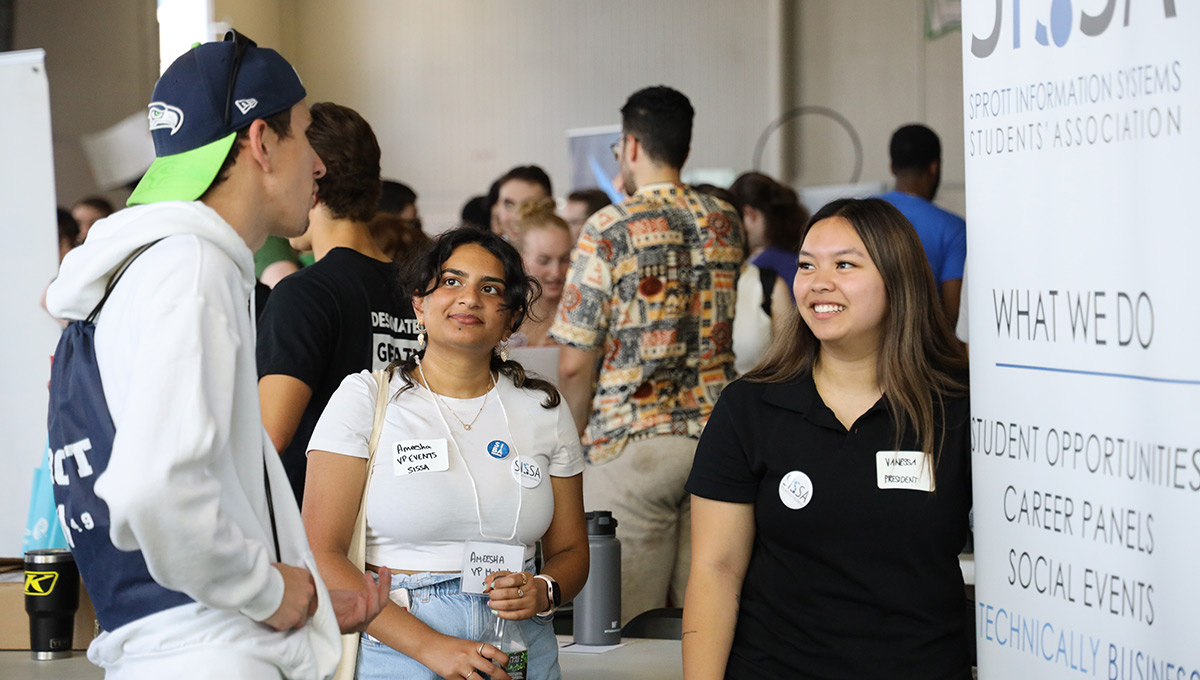 Dedicated Volunteers Ensure Success
It was a week to remember for Carleton's newest students – thanks to the many people involved in making it a reality. 
"Orientation would not be possible without the hard work of our dedicated volunteers," says Grace Haime, Carleton's director of Student Affairs and Student Life. "They are absolutely essential to building a sense of community for new students as they make their home here at Carleton.
"Their enthusiasm and excitement is unmatched."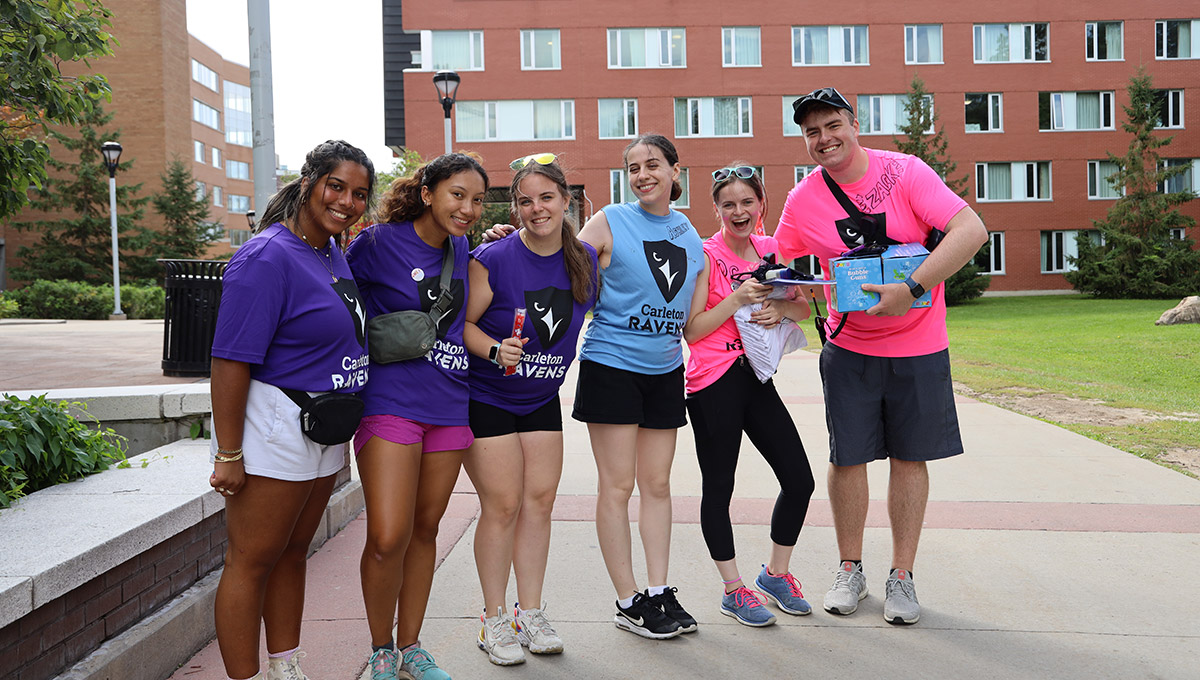 New President Begins Term
The new students aren't the only recent change to the university. Jerry Tomberlin began his role as interim president and vice-chancellor on Sept. 1, having previously served as Carleton's Provost and Vice-President (Academic) for six years. A search for Carleton's 17th President and Vice-Chancellor has commenced. 
"On behalf of Carleton's faculty, staff and senior leadership, it is my honour to extend a warm welcome to all new and returning Carleton students," says Tomberlin. "Perhaps more than ever, higher education must face the complex challenges of our time and, at Carleton, we are committed to addressing these difficult issues with impactful teaching, learning and research.  
"We are a strong, caring and connected community and I am so thrilled that you have chosen to join us in these endeavours.  I truly cannot wait to see all the great things that you will accomplish."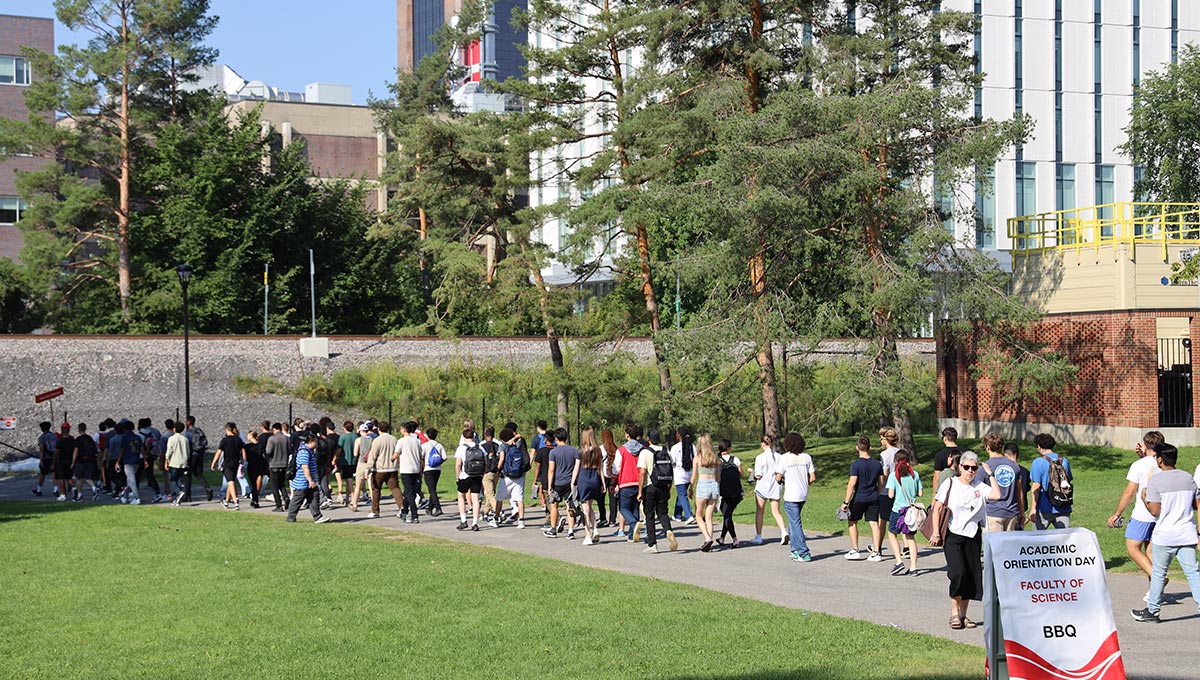 Celebrating Ravens Through the Years
Orientation Week may have ended on Sept. 8, but the excitement on campus reignites on Sept. 23 as the university welcomes new and returning Ravens to Throwback – Carleton's homecoming celebration.
"Throwback is an opportunity to welcome our alumni, retirees and community members back to campus to reminisce, reconnect and celebrate together," says Jennifer Conley, Carleton's chief advancement officer. "With more than 20 events representing every academic faculty and Athletics at Carleton taking place between September 23 and 29 – from class reunions to lectures, networking nights, social gatherings, and more – we couldn't be more excited to welcome alumni and members of the community to our 11th annual Throwback celebration." 
Friday, September 8, 2023 in Student Experience
Share: Twitter, Facebook