Photos by Luther Caverly, DEAP, Chris Roussakis, SNO+ Collaboration
New Eyes on the Universe, a unique travelling exhibition celebrating the particle physics discoveries at the Sudbury Neutrino Observatory (SNO) and SNOLAB — a world-class science facility two kilometres below the surface of the planet at an active nickel mine in Sudbury, Ont. — is coming to the Carleton University campus on Tuesday, Oct. 3.
The 800-square-foot exhibit, produced by Sudbury's Science North with input from SNO and SNOLAB researchers, features 40 panels with spectacular images documenting the history and development of SNO and SNOLAB, interactive video kiosks, a virtual tour of SNOLAB and its experiments, and the stories of the people behind the science.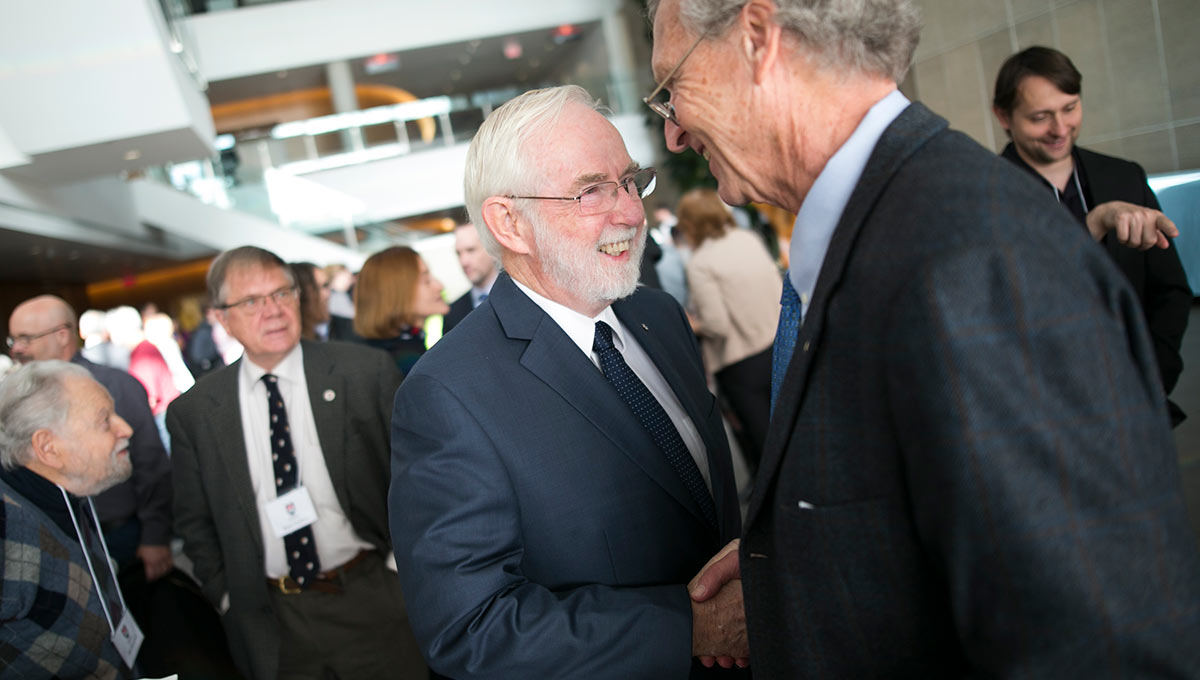 Highlighting Carleton's
Contributions to Science
Carleton's significant and longstanding contributions to the research on the origins of the universe will also be outlined.
Nobel Prize winner Art McDonald, whose work at SNO helped lead to the breakthrough discovery that neutrinos have mass and change identities as they travel from the sun to the Earth, is a life-sized video presenter; there are also artifacts such as intricate particle detector components and a 1-to-50 scale model of the SNO detector.
The exhibit will be in Fenn Lounge at Carleton's Residence Commons for three weeks until Oct. 23, 2017, although the last day for visits from members of the public is Oct. 22. It is open daily between the hours of 10 a.m. and 4 p.m.
New Eyes on the Universe: National and International Collaboration
A grand opening celebration of the exhibit's arrival – also open to the public – will take place at 10 a.m. on Oct. 3. Speakers will include Carleton President Alastair J.S. Summerlee, Carleton Prof. David Sinclair, a SNO founder and former head of SNOLAB; and McDonald, who was awarded the 2015 Nobel Prize in Physics jointly with Japanese physicist Takaaki Kajita.
A number of related events are scheduled to coincide with the exhibit. Details are available on the Faculty of Science website.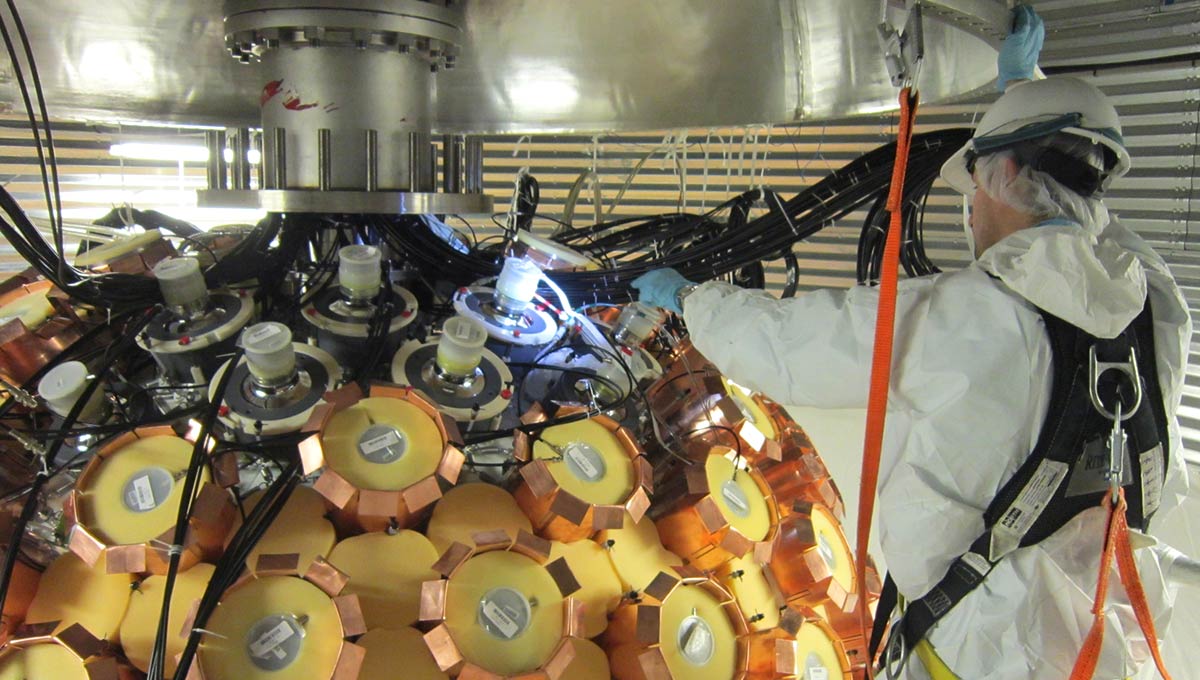 Bringing the Accomplishments of SNOLAB to the World
New Eyes on the Universe opened at Canada House in London's Trafalgar Square on July 1, 2016, before travelling to the Telus World of Science in Edmonton, the town hall in Deep River, Ont., Queen's University and Science North. After Carleton, it is scheduled to go to the Université de Montréal, the Discovery Centre in Halifax and Toronto's Ontario Science Centre.
Exhibit sponsors include the Canada Foundation for Innovation, the Natural Sciences and Engineering Research Council of Canada, Canadian Nuclear Laboratories, Vale Mining, the City of Greater Sudbury, the Canadian Science and Technology Museum, FedNor Canada and the Province of Ontario.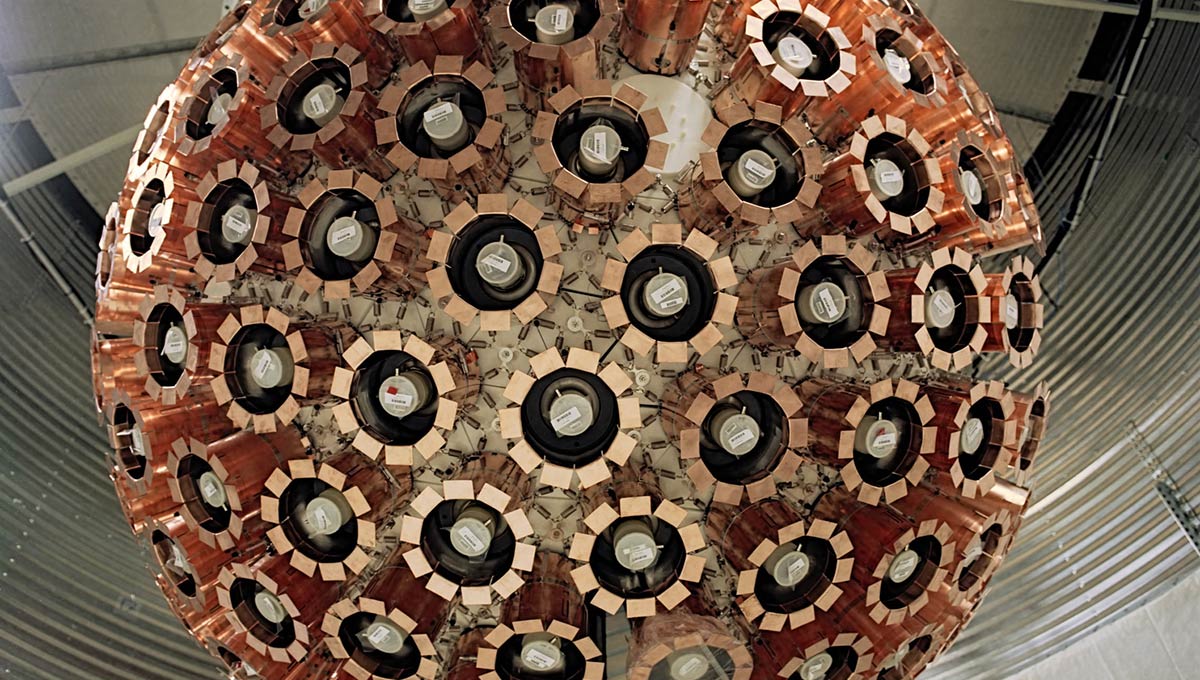 ---
| | |
| --- | --- |
| | Our featured photo is of the SNO+ detector at SNOLAB and is provided courtesy of the SNO+ Collaboration. |
Tuesday, September 19, 2017 in Faculty of Science, Partnerships, Physics
Share: Twitter, Facebook