When Larisa Galadza was appointed Canada's ambassador to Ukraine in 2019, the Carleton University graduate was excited about a posting that was the culmination of everything she had done in her career.
Galadza, who has a master's degree in International Affairs from Carleton, had been a public servant for nearly 25 years, working in increasingly senior roles in departments such as National Defence, Citizenship and Immigration, the Privy Council Office and Global Affairs.
She understood the deep relationship between Canada and Ukraine: there are about 1.4 million people of Ukrainian descent in Canada, including her family, the world's third-largest Ukrainian population after Ukraine and Russia. Which is one of the reasons Canada became the first western country to recognize Ukraine's independence in 1991.
In the two decades since then, Ukrainians have been trapped in a tug of war between Russia and the West. Then, last February, Russia launched a brutal invasion, and Galadza's job became both incredibly intense and vitally important.
"You can't be ready for something like this," Galadza says from the Canadian embassy in Kyiv.
"But what allows me to do this are the skills I've built up over the years, the knowledge and judgement I've acquired, the relationships I've developed and, most importantly in a crisis like this, the support of expert colleagues in Ottawa."
Galadza is direct when asked about the priorities of Canada's diplomatic mission in Ukraine: "We need to do what we can to help Ukraine win this war."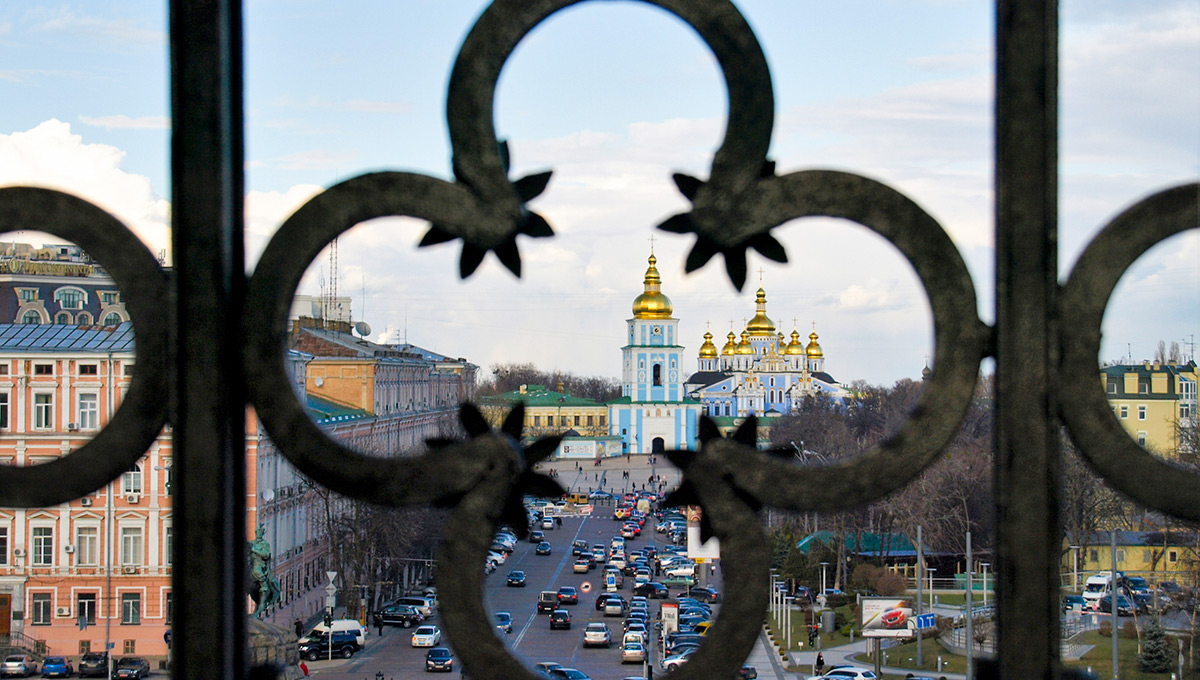 Canada's Pivotal Role in Ukraine
Canada is supporting Ukraine in a number of ways, such as collaborating with G7 partners to provide lethal aid — weapons, military vehicles and training — and financial aid. The embassy is a key part of this process, in addition to serving the needs of Canadian citizens in Ukraine and helping refugees and immigrants come to Canada.
For Galadza, these responsibilities boil down to a diverse to-do list, "from what you imagine diplomacy to be like," she says, "to the most mundane aspects of bureaucracy."
She meets frequently with Ukrainian government ministers, talking to the country's culture minister, for example, about the media landscape; to the energy minister about the upcoming winter; and, of course, to the defence minister. She's also in constant contact with her fellow ambassadors and with public servants in Ottawa involved in issues such as agriculture and immigration.
While Galadza isn't concerned about her safety, life in Kyiv is surreal, she says, "bouncing back and forth between shopping at a high-end grocery store to being woken up at night by air-raid sirens knowing that Russia is attacking.
"I've stopped trying to reconcile it," she says.
"I've stopped trying to turn it into a narrative that fits. It's like when you're in an airplane flying through turbulence — you should just try to relax and ride it out.
"Kyiv is a beautiful city," she adds. "There is determination and potential here. But the joy is missing."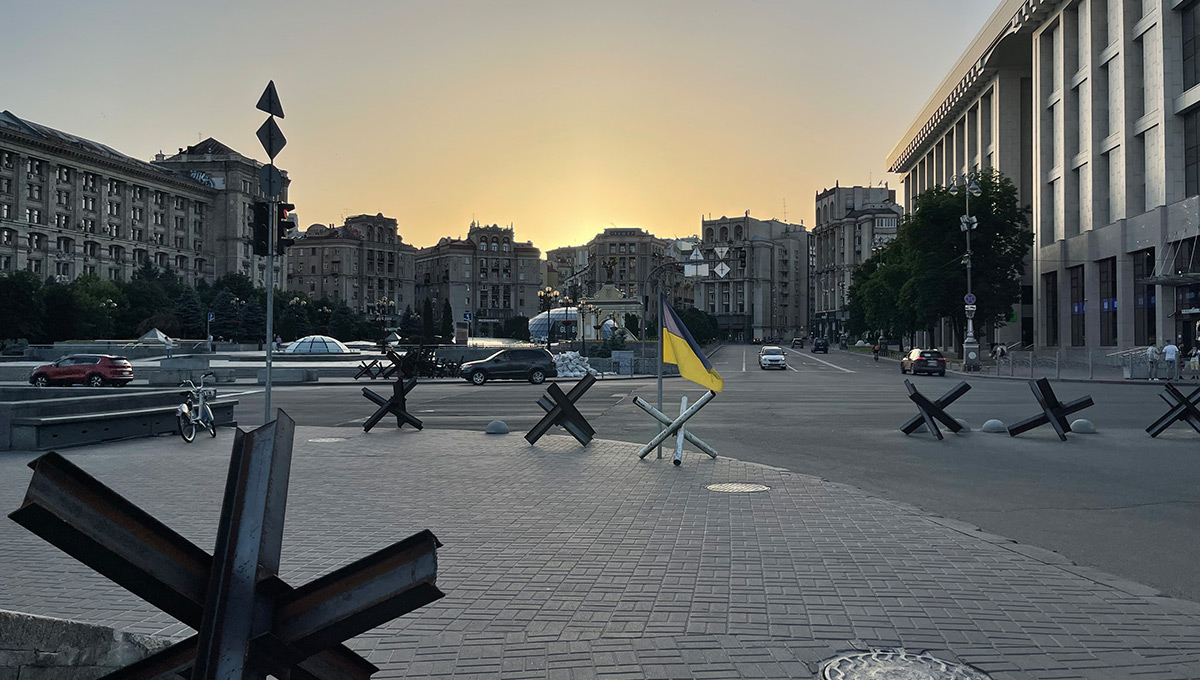 The Carleton Advantage
Galadza's Ukrainian heritage helps immensely in her role. She speaks the language, and because she's been in Ukraine for three years and knows its history and culture, she can explain and interpret the country to others.
"People who come here from Canada recognize the kinship between our two countries," she says. "When Ukrainians started arriving in Canada 130 years ago, they helped shape Canada, first on farms and the prairies, and then quickly moving into the decision-making structures of our country.
"Every Canadian knows somebody from Ukraine, whether it's the neighbours who gave you cabbage rolls or your best friend in kindergarten. I like to say that if you don't have it in your blood, you have it on your block."
Galadza credits her time at Carleton's Norman Paterson School of International Affairs with sending her down "a seamless path to where I am today."
A student internship gave her exposure to government work, which helped her land a contract at Global Affairs Canada and then a job in the Department of National Defence after graduation.
"I had the precise skill set and academic background they were looking for," she says.
"My education at Carleton was a fusion of the theoretical and the practical, including access to people working in these fields. It was a very challenging and stimulating environment."
And just like Galadza didn't know where grad school would take her, she can't foresee the future in Ukraine — but knows Canada cannot turn away.
"I think that the Ukrainians will continue to surprise us," she says, "and we can't predict what Russia will do because they've broken every rule. Anything is possible, so we have to be ready to support Ukraine for the long haul.
"I hope that this is not lost on us as Canadians," she adds, "that what we have in Canada is incredibly valuable. That our institutions — good governance and a bureaucracy we complain about — are things that people are willing to lay down their lives for. This is a wake-up call about what people are willing to do for democracy and freedom."
Thursday, September 8, 2022 in Alumni, Government, International
Share: Twitter, Facebook