By Joseph Mathieu
Photos by Josh Hotz
Jeanne Beker is many things — Canadian media personality, successful fashion entrepreneur, a member of the Order of Canada — but the title she wears proudest is daughter of Holocaust survivors.
"As I got older, I realized I had a great responsibility," Beker told an audience at Carleton University on June 11. "It was up to me to live not just a good life or a great life. I had to live a fantabulous life, so my parents would live vicariously through me."
More than 200 people turned out to hear the fashion maven discuss the legacies of her parents, Bronia and Joseph Beker, with the Azrieli Foundation's Jody Spiegel. The event was hosted by the foundation in co-operation with the Centre for Holocaust Education and Scholarship (CHES) under Carleton's Max and Tessie Zelikovitz Centre for Jewish Studies.
Beker read from her parents' survivor memoir Joy Runs Deeper, a poignant portrait of courage in the face of devastating adversity.
"These stories have an important role to play in education about tolerance and diversity, and each story is unique and special and must be shared," said Spiegel.
The Azrieli Foundation aims to improve the lives of present and future generations through education, research, health-care research and the arts in Canada and Israel. It preserves and shares memoirs written by Holocaust survivors who immigrated to Canada after the war.
The late David J. Azrieli, a Canadian-Israeli real estate mogul and philanthropist, experienced relief while writing a memoir of surviving World War II. He committed to offer others the same catharsis and, since its inception, the Azrieli Series of Holocaust Survivor Memoirs has published more than 80 first-person accounts in French and English, with more than 100 to come.
"The Azrieli Foundation has been kind of a godsend to me and my family," said Beker. "This was such a dream, for my mom especially, to one day have a book published."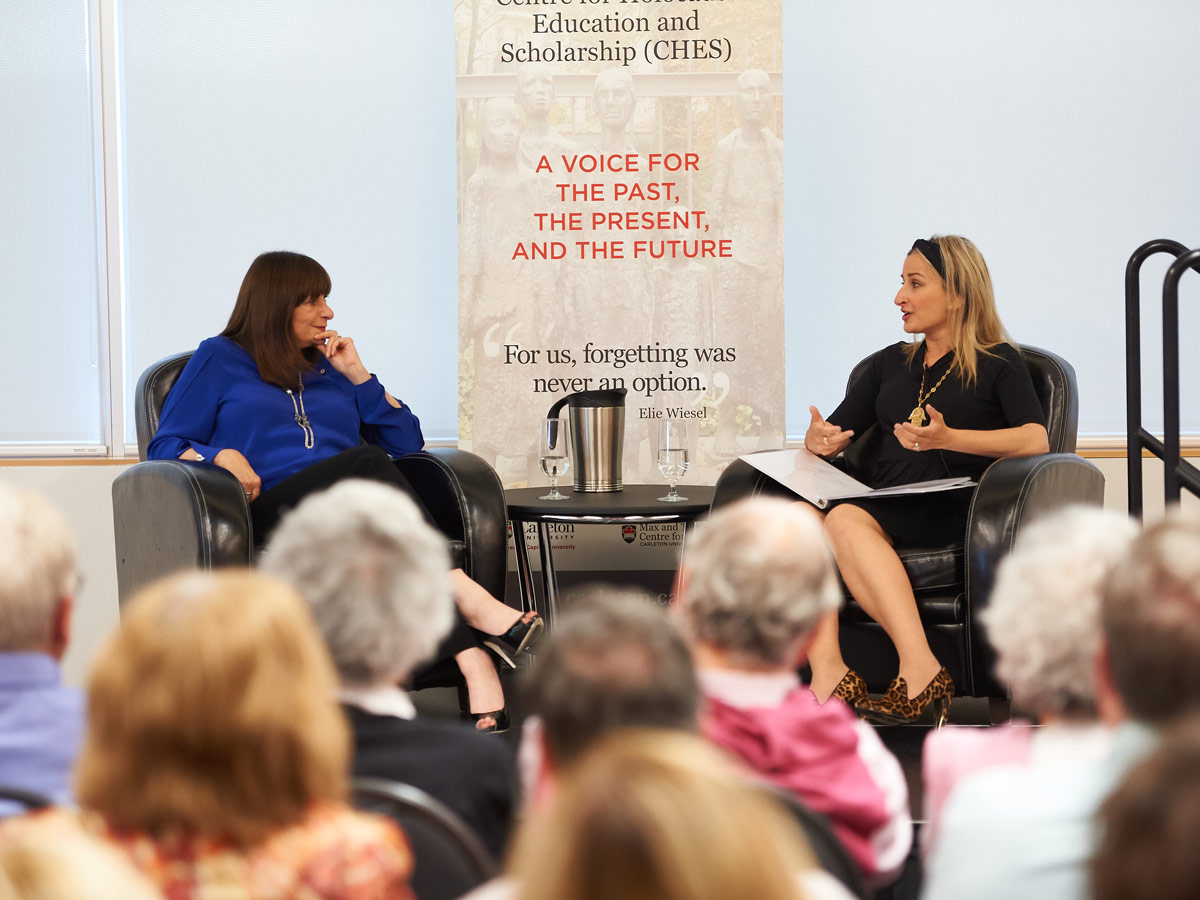 Joy Runs Deeper
Joy Runs Deeper came out months before her mother passed away in 2014, one of the Polish-born Bronia's proudest moments. Beker read excerpts describing her mother's idyllic hometown nestled among Poland's fields of corn and wheat, its colourful cast of neighbours and family members, and the darkness that swept over it when Nazis soldiers invaded in 1941.
"On July 21, a beautiful sunny day in 1944, I found myself sitting in the ruins of our house, crying bitterly," begins the book. "The little town of Kozowa, where I was born on December 9, 1920, had been destroyed."
That bitterness, said Beker, did not persist, thanks in large part to her father Joseph's lifelong motto: Don't be afraid and never give up.
"My dad was incredibly tenacious," said Beker. "His motto is what got them through the war."
Joseph saved Bronia and himself from the Nazi genocide, kept them safe as they made their way to displaced persons camps in Austria, and finally immigrated them to Canada in 1948. Joseph died in 1988 but first drafted a memoir of the war by hand in Yiddish, to which Bronia added her experiences in English on a typewriter.
"Ultimately, both my parents taught us the meaning of courage and dignity and the necessity of forging ahead no matter what," said Beker, also crediting her parents' work ethic and talents for her own successes.
"My dad started this little slipper factory . . .  and he worked — I kid you not — seven days a week, 12 hours a day," she said.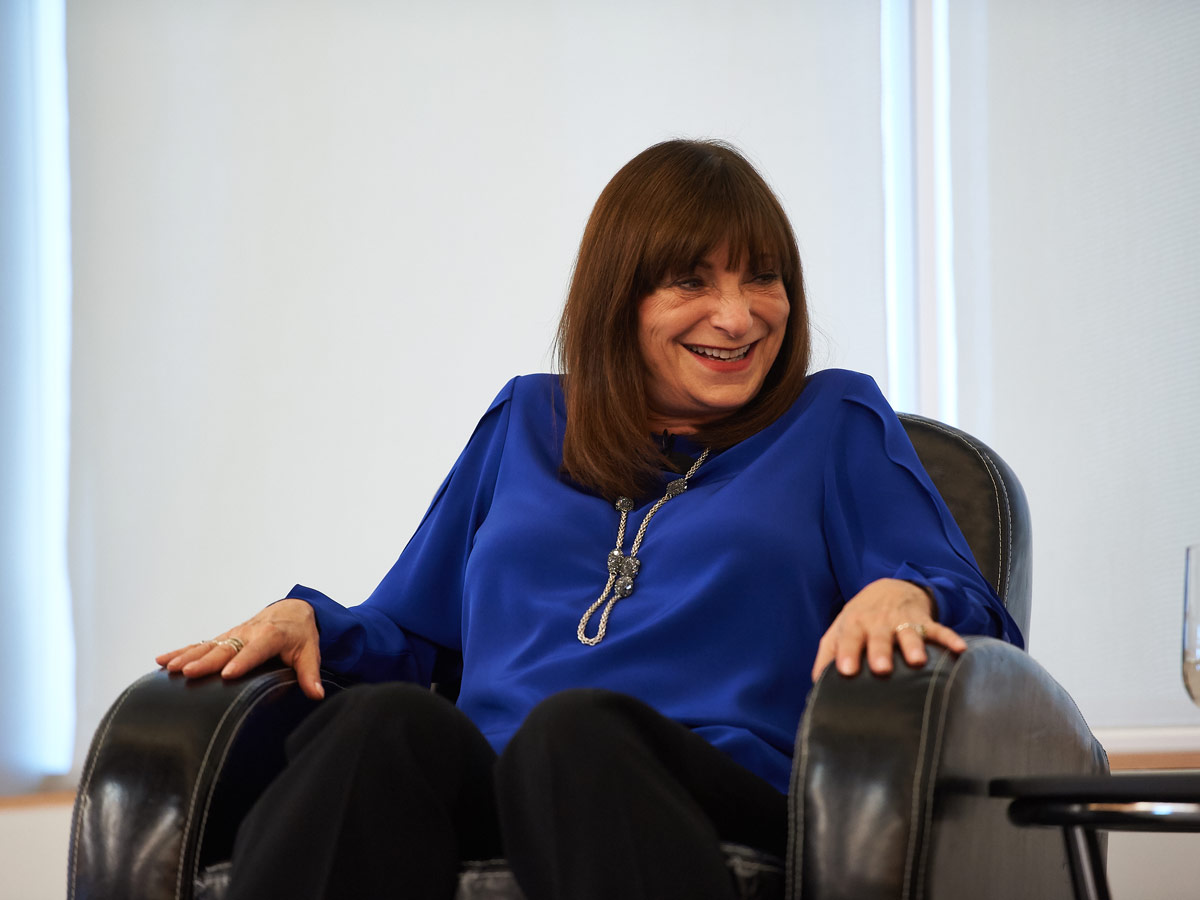 Resiliency and an Instinct for Survival
Growing up under the shadow of the Holocaust was often challenging for the young Jeanne but, as she wrote in her introduction to her parents' book, she came to realize the stories of horror and pain instilled in her a resiliency and an instinct for survival. These kinds of stories needed to persist for the future generations.
"Children of Holocaust survivors share many experiences regardless of where they were growing up," said CHES Director Mina Cohn, also a descendant of survivors. She said Beker's words transported her back to her own childhood in Israel.
"When we were young, it was too difficult for us to hear our parents' stories," Cohn said in introductory remarks. "Today, we're looking for a way to share these stories."
The reality, said Cohn, is that the children and the grandchildren of survivors are stepping up, eager to tell their parents' and grandparents' stories in new, artistic and inspiring ways.
"Ms. Beker embodies this new reality."
Wednesday, June 13, 2018 in Jewish Studies
Share: Twitter, Facebook