As a mid-career scientist and teacher, Carleton University Chemistry Prof. Maria DeRosa has her hands full in the lab and classroom.
She's built a successful research program, exploring, among other areas, the use of short DNA sequences called aptamers to address Parkinson's disease and in smart fertilizers that release nutrients at critical growing times. She's also supporting and mentoring dozens of students, from undergraduates to post-docs, and is halfway through a two-year term as chair of the Department of Chemistry.
But when Faculty of Science Dean Chuck Macdonald decided to return to his hometown of Halifax, to take on the same role at Dalhousie University, DeRosa didn't shy away when asked to serve as interim dean until June 30, 2022.
"It's challenging but exciting," says DeRosa, who began her new role on August 1. She previously served as the faculty's associate dean (Recruitment and Retention) from 2018 to 2020.
"I have a deep sense of belonging in the faculty and felt a responsibility to our students and to Chuck's vision. But I'm also interested in seeing how everything ticks, how everybody works together, and how decisions are made."
DeRosa, who completed both her undergraduate degree and PhD in chemistry at Carleton, left for an NSERC Postdoctoral Fellowship at the California Institute of Technology in 2003 and then came back two years later as a faculty member.
She's the principal investigator of Carleton's Laboratory for Aptamer Discovery and Development of Emerging Research (LADDER), a facility funded by the Canada Foundation for Innovation and the Ontario Research Fund, and has received several awards for her teaching and research, including the John Charles Polanyi Research Award and an Ontario Early Researcher Award.
After getting up to speed, her focus as dean will be the safe return to campus this September for students, faculty and staff—and the important return of face-to-face instruction—as well as the "regular business" of onboarding new professors and establishing new programs.
And she'll continue working toward the goals that were central to Macdonald's mandate, such as increasing enrolment, improving the sustainability—both environmental and financial—of the faculty, and enhancing equity, diversity and inclusion within the sciences.
"I didn't want to see the momentum we've built up disappear," says DeRosa, who worked closely with Macdonald since his arrival three years ago.
"I want to keep things on track until the next dean arrives and to do as much as I can for the faculty."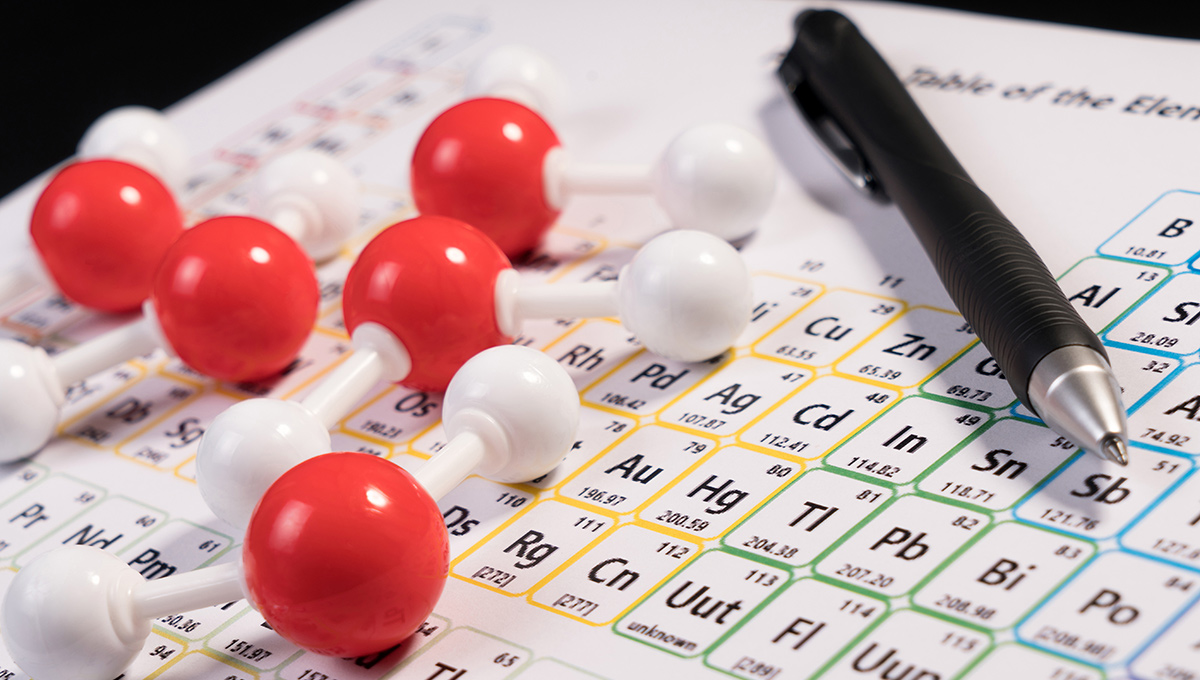 Academic Balancing Act
Academics are accustomed to balancing several different roles, according to DeRosa, who plans to maintain her research projects over the next year, with an NSERC grant recently renewed and another grant recently received.
"The reality, as a professor, is that you wear at least three hats," she says. "In addition to teaching and research, there is also a service role—you give back to your institution.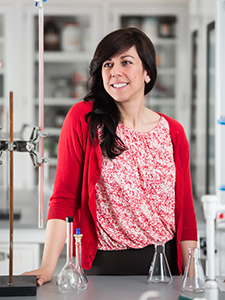 "It's part of the bigger picture," DeRosa says about the latter, "beyond what's happening in your lab and in the classroom."
Part of her motivation in accepting the interim position is showing her students how one can successfully manage multiple priorities—and showing that a woman can balance these rewarding yet challenging demands.
"When I was I student and looked around, I didn't always see other women doing research or in leadership positions," she says.
"I want today's students to see themselves reflected in these types of roles."
As a participant in the Carleton Leader program, DeRosa learned about the "pacesetter" style of leadership: look at me and try to keep up.
"That's the opposite of what I want to do," she says. "I want people to see how one must constantly navigate through challenges—and make mistakes—to be successful."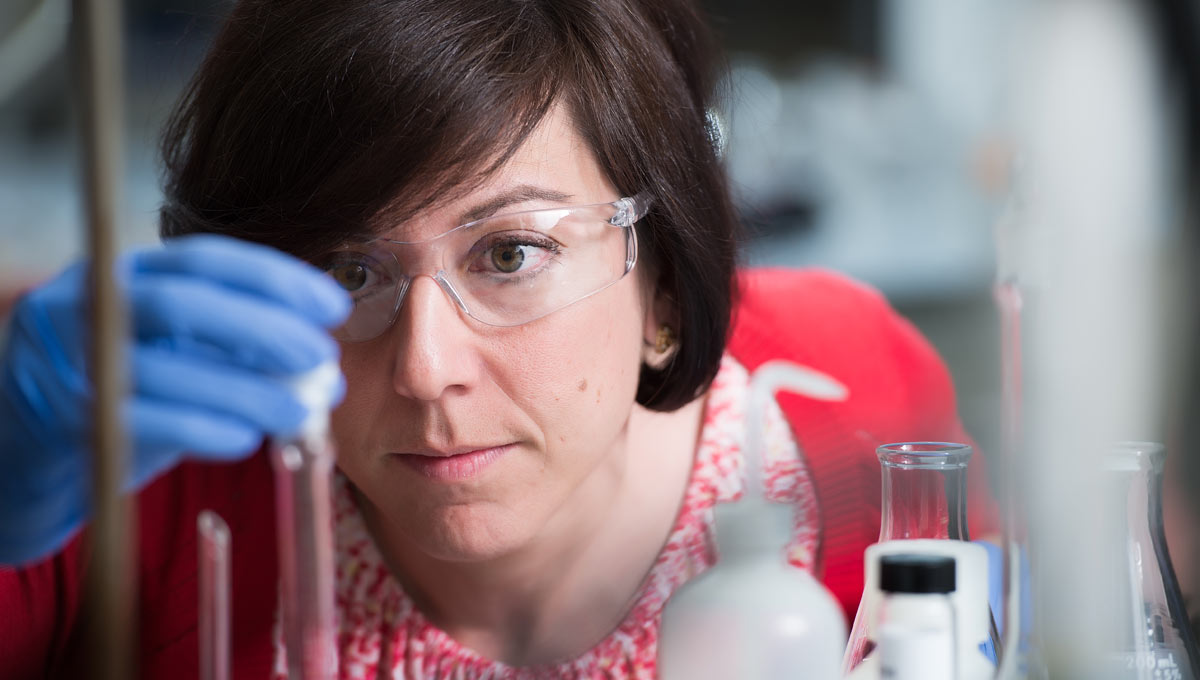 Mentors and Explosive Moments
DeRosa, who was born and raised in Ottawa, considers herself blessed to have found a home at Carleton, to be able to spend so much time at one school while constantly growing and learning.
She was drawn to science by supportive mentors and teachers, including one in high school who blew something up in a chemistry lab—the explosive moment that attracts so many students to this field.
"Deep down, science is about trying to understand things that we don't understand," says DeRosa, "and asking questions that haven't been asked."
Chemistry research, to her, is about developing new materials with new properties, as well as the process that leads to these discoveries.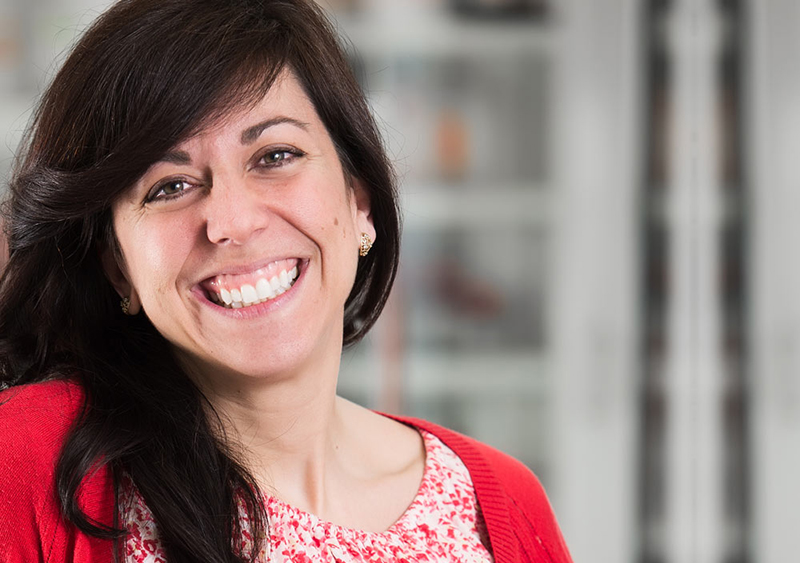 Experimenting with DNA is a little bit like playing with clay in this regard. The aptamers she's working with have applications in agriculture and neurodegenerative diseases such as Parkinson's, but they could also lead research into unexpected directions.
"The excitement of discovering new things is the feeling I've been chasing since high school," says DeRosa.
"We don't know what these discoveries are going to be, which means sometimes you have to take a chance and see where things will go."
Thursday, August 12, 2021 in Faculty of Science
Share: Twitter, Facebook