Much has changed since Laura Hall, Carleton's newest Indigenous faculty member, graduated from the university in 2002.
She's a mother of twins now, a professor of sociology and, these days, is striving for Indigenous rebirth and renewal in ways that might challenge the activism of her youth.
Carleton has changed too. From the release of the Indigenous report Kinàmàgawin (Learning Together) and its 41 Calls to Action, to the popular Ojigkwanong Indigenous Student Centre, the made-at-Carleton Collaborative Indigenous Learning Bundles, and a new Indigenous Research Institute set to launch in fall 2021, Carleton strives to become a welcoming place for First Nations, Métis and Inuit.
It's one of the reasons why Hall, who is Haudenosaunee from northern Ontario, is coming back to Ottawa: because she feels that Carleton is actively decolonizing the academy and Indigenizing the classroom.
"It feels like there is a very broad commitment at Carleton toward decolonial scholarship and that's very exciting," said Hall.
"We are in very long struggles and how we engage in renewal is going to shift . . . exciting sometimes but at other times, boring and mundane. When I was younger, I believed there would be progress, but I don't think progress is the right word now. I think Indigenous renewal, decolonization and land return is where we focus our energy."
June is Indigenous History Month, a time to celebrate First Nation, Métis and Inuit contributions to Canada as founding peoples. And while it's a good start, the reconciliation journey doesn't begin and end in June, Hall says.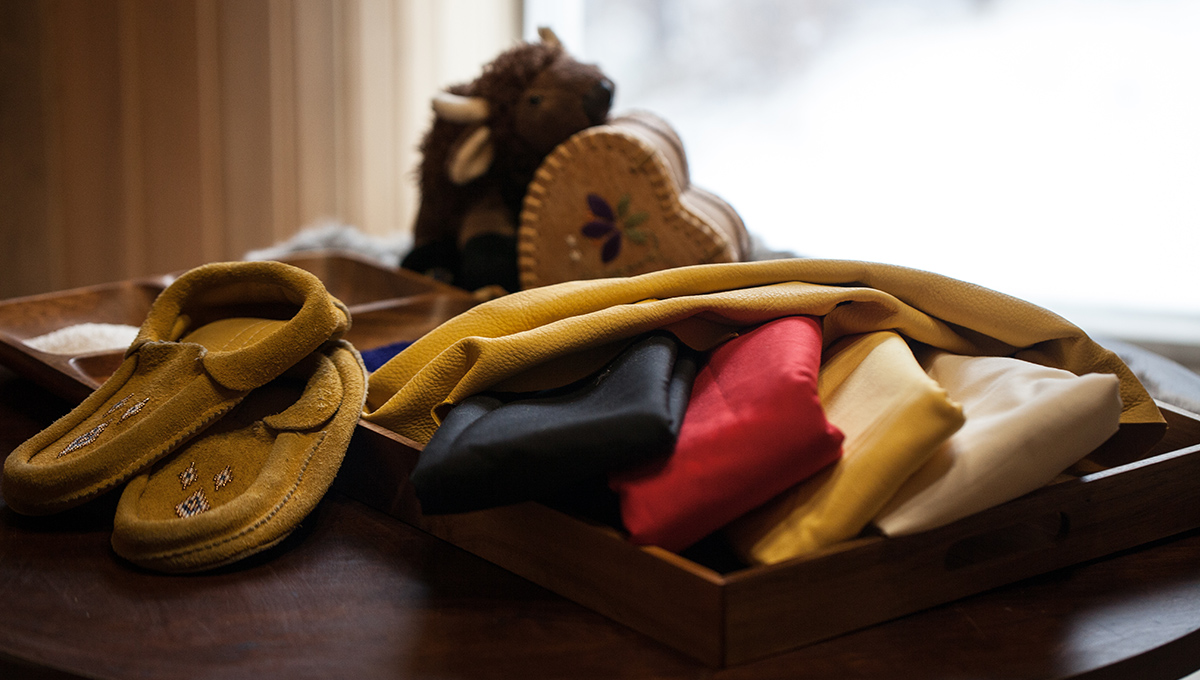 Transforming the Classroom
"When you sequester an issue to a time frame, it contains the issue and allows people to get fired up for a bit, make verbal promises, and then it allows a relief period right after, taking all the oomph out of the process," she said.
"When your activism is based on crisis and catharsis, there's not enough transformative potential."
Transforming the classroom, however, does have potential.
Kahente Horn-Miller, from the School of Indigenous and Canadian Studies, is helping Carleton incorporate Indigenous ways of seeing and learning into academia. She and her colleagues created the learning bundles, for example—modules of Indigenous teachings on a variety of topics which professors can use in their courses.
Since their launch in 2019, roughly 50 instructors per term—from art to business—have taught thousands of students using one or more of the bundles.
"I'm constantly amazed at how much uptake there has been and continues to be," said Horn-Miller.
"I had no expectations. I just knew in my heart it was the right thing to do."
Other universities have asked to use the bundles, but they are specific to this place and the Algonquin knowledge-keepers who informed them. But Horn-Miller is happy to help institutions make their own. In fact, Carleton is currently collaborating with the University of Ottawa on a shared learning bundle on plants and medicines, thanks to requests from UOttawa biology professors.
Carleton now has 13 faculty members who identify as Indigenous. Those interviewed for this story described their own student experiences: feeling alien and intimidated on campus, lacking Indigenous colleagues, professors or support services. Carleton is trying to address those kinds of concerns.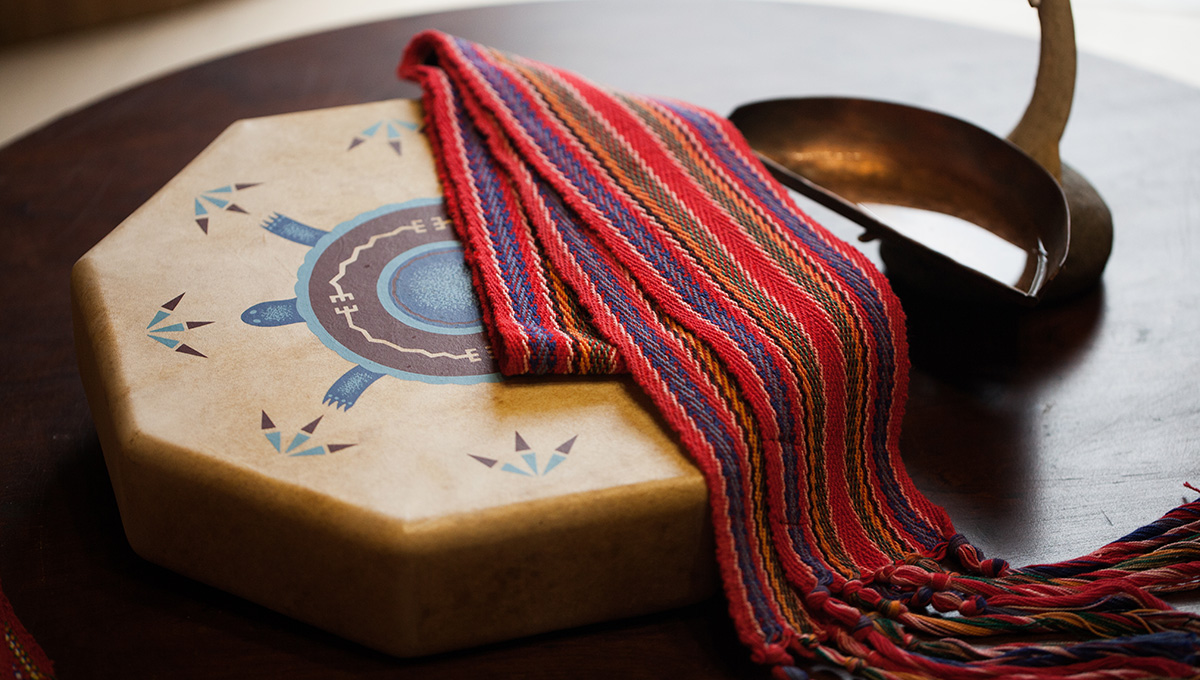 Honouring Inuit and Algonquin
More than 500 Indigenous students attend Carleton now and, prompted by a student campaign, the university plans to rename three buildings to reflect and respect diversity. Two of those buildings—Robertson Hall and the University Centre—will be renamed to honour Inuit and Algonquin peoples, respectively.
Meanwhile, a pedagogical evolution is slowly and purposefully unfolding.
Professors such as Algonquin Anishinaabe Rick Colbourne at the Sprott School of Business and Horn-Miller talk about academic activism: incorporating Indigenous knowledge and ways of being into the classroom, not as a symbolic gesture, but because that knowledge is proven, enduring, wide-ranging and beneficial to students.
Katherine Minich, an urban Inuk with family ties to Pangnirtung, Nunavut, is a professor in the School of Public Policy and Administration. Inuit have crafted and perfected technologies for centuries, she said. How Inuit organize and govern themselves, incorporate modern tools and adapt to a drastically changing Arctic climate are all worth teaching to students.
Echoing both Hall and Horn-Miller, Minich said Indigenous faculty tend toward pragmatic, results-driven research to benefit home communities and, more broadly, dismantle colonial systems that perpetuate inequality in Canada. Her research revolves around self-determination in Arctic public policy—moving decision-making closer to communities, for example, and qualifying life experiences as equivalent to formal education in northern towns to counteract southern transient hiring.
Minich is also involved in Carleton's Graduate Diploma in Indigenous Policy and Administration, a program that accepts both grad students and workforce professionals. The latter are sometimes Indigenous—band members and administrators, for instance—but also non-Indigenous public servants and those who aspire to work with Indigenous partners or organizations but don' know how best to do that.
Horn-Miller says she hopes one day Canada won't need Indigenous History Month to spur reflection and respect for the integral role Indigenous Peoples continue to play in Canada.
Until then, the work in the classroom remains frontline: combatting apathy and ignorance.