Two Inuit teens from Canada's Arctic visited Carleton from July 11 to 16 as part of the Imagine Architecture program offered through the university's Azrieli School of Architecture and Urbanism.
The program is a career exploratory initiative geared towards students in Grades 10 through 12  who are interested in gaining early hands-on experience in the world of architecture.
Qumangaapak "Qum" Arnatslaq and Ika Irngaut come from Igloolik, an island more than 2,500 kilometres away from Ottawa tucked between Nunavut's mainland and Baffin Island. Up in the North, Arnatslaq and Irngaut say, the way of life is different.
"Everybody knows everybody," Arnatslaq says. "We spend almost all our time outside playing, travelling and, in the summer, hunting walruses. We use every part of the walrus, for food, supplies, clothing and tools."
They share the Inuit story of Qalupalik, passed down from generation to generation by Elders, "a mythological creature which lives beneath the sea ice," Irngaut says.
"When you jump from ice pan to ice pan, the creature knocks under the ice … you can hear it," Arnatslaq adds.
The northern lights, they add, are nearly too mesmerizing to describe.
"They dance," Arnatslaq says.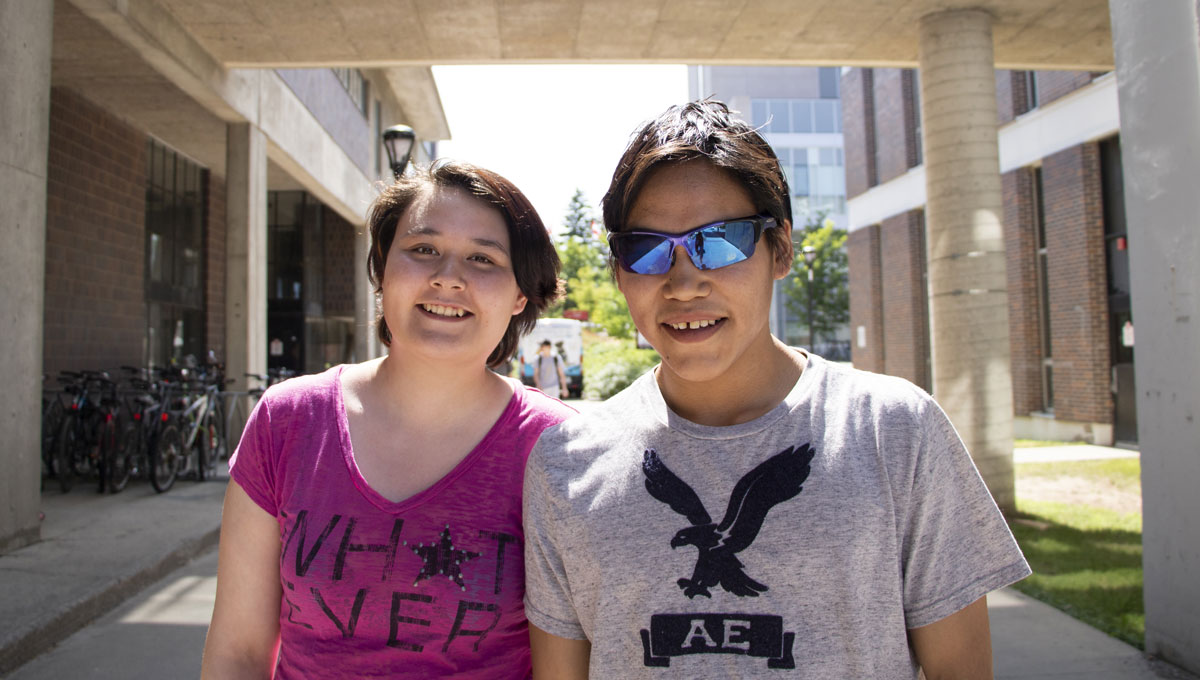 Making Connections Through Imagine Architecture
The pair first came in contact with the Imagine Architecture program when a group of graduate students and faculty members from the Azrieli School visited Igloolik in April 2018 as part of the Extreme Landscapes graduate design studio.
Organized by architect Robert Boraks, who taught the studio, and the school's director Jill Stoner, the four-day trip included observation of a seal hunt at the floe edge, instruction building an igloo and time spent at the local elementary and high schools.
It was there that Stoner met Arnatslaq and Irngaut, who share an interest in drawing. She invited them to visit Ottawa to join the Imagine Architecture workshop.
"The town of Igloolik hosted us so generously during out time there, and it was exciting to be able to offer a reciprocal visit to these two young people," Stoner says.
In Igloolik, the group studied the culture, landscape and architecture of the North.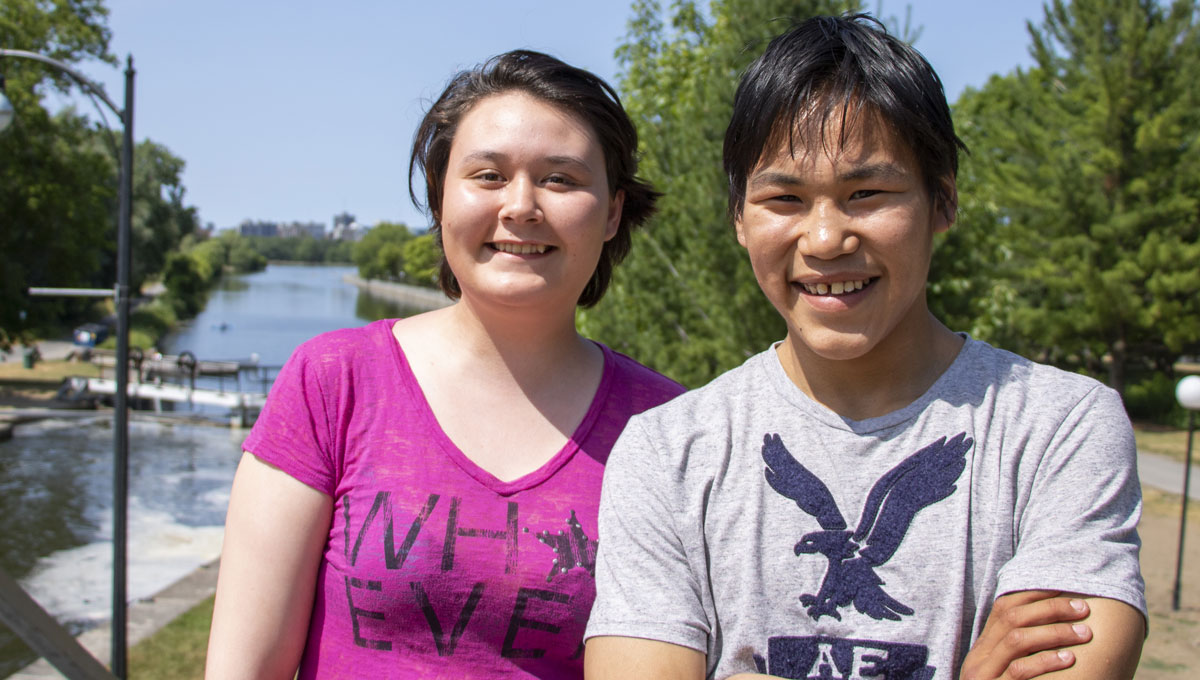 Breaking Through Preconceived Notions of the Arctic
"We have a preconceived notion of what the Arctic is in our minds," Architecture Prof. Johan Voordouw, who led this year's edition of the Imagine Architecture program, says about the Carleton students' trip to Igloolik. "To actually be there and see the light hit the water and ice and to meet the people who make their lives up there is just incredible."
On campus, Arnatslaq and Irngaut, along with 40 other high school students from coast to coast, participated in workshops on the fundamentals of architecture, from drawing and planning a design to exhibiting and presenting a final project.
"We want to bring this knowledge back to our community," Irngaut says.
While in Ottawa, Arnatslaq and Irngaut stayed with host families in Old Ottawa South. They toured Ottawa landmarks and enjoyed a weekend camping trip.
In the near future, Arnatslaq hopes to pursue a career in planetary science. Irngaut is interested in the design side of architecture and hopes to eventually become an interior designer.
"Architecture is one of those unique professions where everyone knows what an architect is, but it's rare for someone to know what an architect really does," Voordouw says. "This is an opportunity for students to test the waters before they commit to any area of study."
Monday, July 23, 2018 in Indigenous
Share: Twitter, Facebook