By Joseph Mathieu
Photos by Chris Roussakis and Rayna Critchley
There were only three artisan chocolate makers in Canada when Hummingbird Chocolate Maker was founded in Almonte, Ontario in 2012.
"I've always eaten a lot of chocolate," says co-owner Erica Gilmour, a Carleton University alumna. "Craft, artisanal chocolate was becoming a trend when I made my first batch in my basement in 2010."
Gilmour's partner Drew convinced her to experiment with chocolate making and, despite her skepticism, the results were delicious.
Fast-forward to 2016, when the couple became the first Canadians to win the most prestigious award in the chocolate-making world, the "Golden Bean,'' from the Academy of Chocolate in London. They won golds, silvers, and bronzes for several other flavours in 2017.
They've taken over the chocolate world with modern approaches to old-fashioned techniques and a DIY ingenuity that's most commonplace in the developing world. As former international aid workers, they know the value of ethical work and craftsmanship.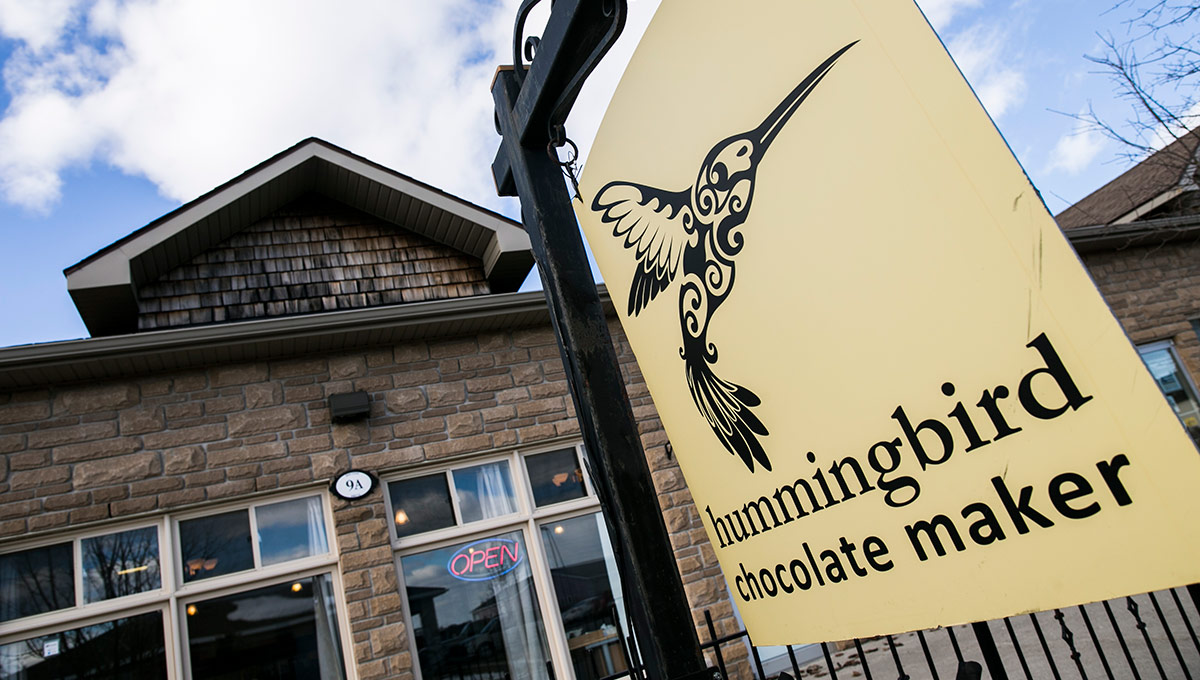 Bringing Modern Approaches to Old-Fashioned Techniques
Now turning six-years-old, Hummingbird has a 2,000-square-foot factory in an Almonte business park that produces an average of 5,000 bars a week for more than 30 stores. The Golden Bean award greets customers in a retail space where they can sample their Fleur de Sel, Mayan Spice or Zorzal chocolates, and buy one of their limited edition Valentine's Day bars.
Balancing the perfect combination of sweet and savoury, the Strawberry Pink Peppercorn and Raspberry Cacao Nib are both made with dark chocolate, dried fruit and chunks of something piquant to round out a lovely treat. Using their tried-and-true 10-step process, all Hummingbird Chocolate bars are made with the same quality and attention to detail.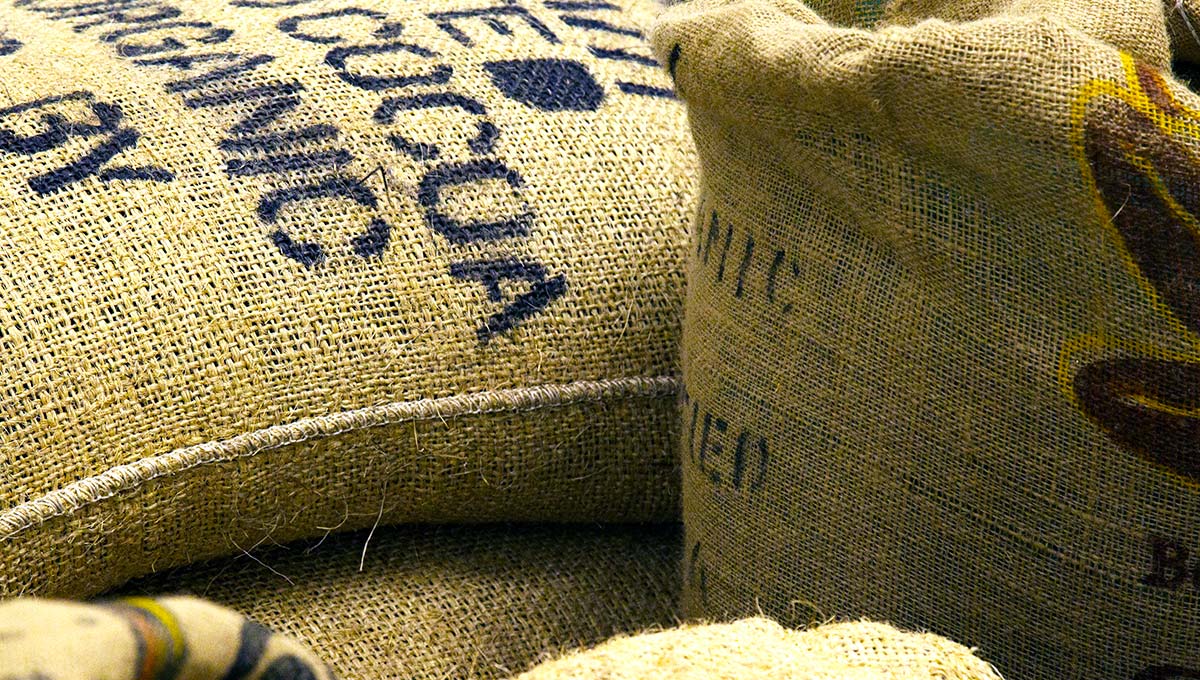 First, in their countries of export, cacao beans are removed from pods, fermented, and shipped to chocolate makers in massive burlap bags. The chocolate-makers remove rare twigs and stones from the beans and roast them at up to 450°F in a refitted chicken rotisserie oven.
Beans from different regions of the world have different aromas, says Gilmour: the cacao of Guatemala and the Dominican Republic are hoppy and fruity and Nicaraguan cacao has hints of brown sugar.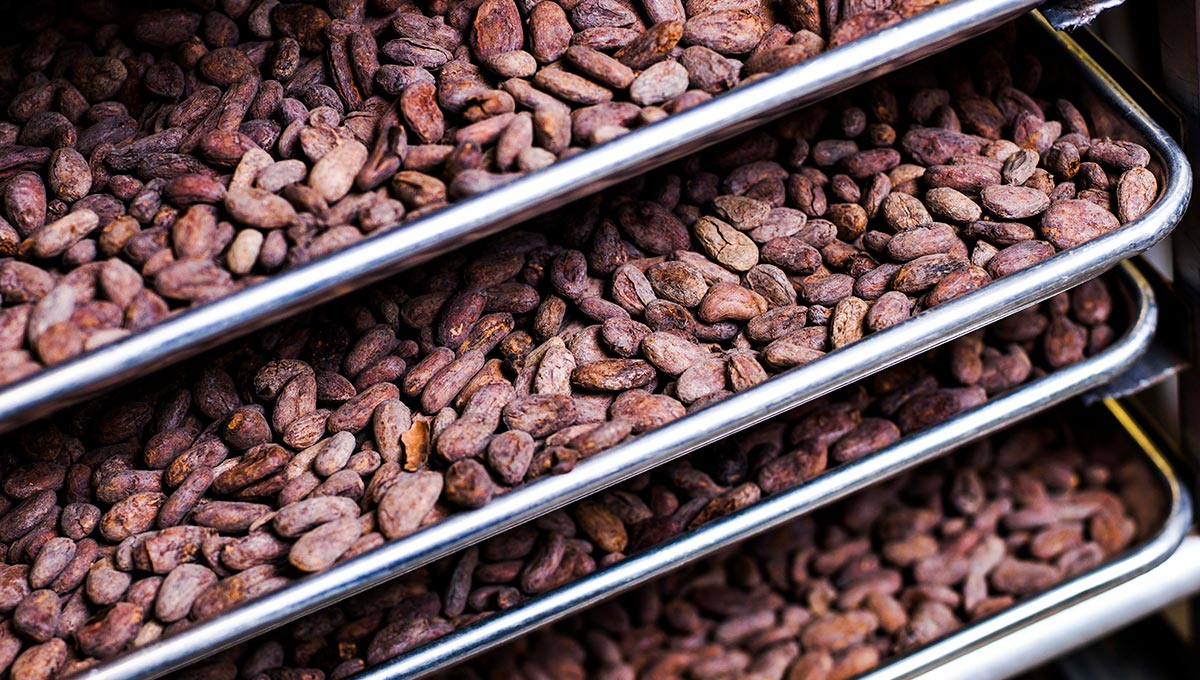 Hummingbird Chocolate Maker Draws on DIY Ingenuity
A rejigged Champion juicer breaks the beans into bits, and then separates the nibs from the shell in an ingenious Shop-Vac contraption. "We could have bought a $15,000 cacao separator but they don't always work well," said Gilmour. The nuggets are then ground into something like toasted peanut butter, before being introduced into a conche.
Stone grinders all named after strong women fill a triangular room, where the cacao mixture almost immediately liquefies into unsweetened fondue. Gilda, Frida, Joni and Hillary slowly mix the chocolate goodness over a three-day period as sugar and sometimes cocoa butter are added. Here's where the beans of Honduras combine with maple sugar from Ontario's Fulton's Pancake House!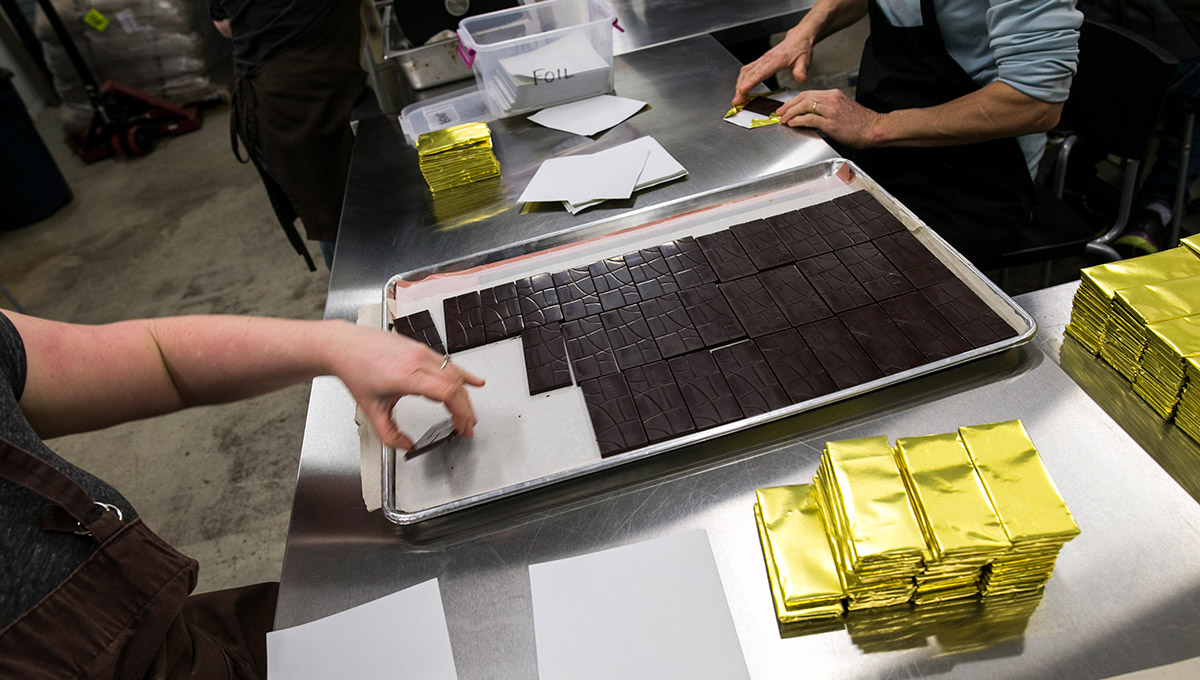 The slabs of chocolate are wrapped and aged for a month once the fat has set and separated. The tempering occurs in the final machine, which is essentially a chocolate cauldron with a fountain spout. Gilmour calls it Dante. He has a peddle to stop the flow when a mould slips under the stream, and a vibrating ledge that coaxes bubbles out of the bars. Dante never sleeps.
Gilmour gets to sleep, but she still works close to 70 hours a week. Keeping to their theme of "industrious, not industrial," the chocolate bars are wrapped in individual cardboard wrappers with personal anecdotes and a glimpse into the 10-step process. It might take a week of effort and a month of aging, but making the best bean-to-bar chocolate in the world is well worth it.
Gilmour, who grew up in rural Pennsylvania, completed a BA in English in the United States and a master's in Geography at Carleton in 2007.  After two years as a teacher and library resource centre staffer for the Peace Corps, she ran field assessments of humanitarian and development projects for an American not-for-profit in places like Lebanon, Uzbekistan, Serbia, and Costa Rica.