By Jack Moulton
Photos by Fangliang Xu
Carleton's Fall Graduation 2020, a university-wide online celebration, launched on Saturday, Nov. 14. Watch the celebration at the Carleton Grads 2020 website now!
---
Lorie-Ann Savard's fascination with history began during her tenure at CEGEP, the first level of higher education in Quebec. She was studying linguistics with the intention of doing translation work, but her studies took a detour.
"I realized very quickly that the only classes that actually interested me were the history of the language and not so much the language portions," she recalls with a chuckle.
After graduating from the French-language school system in Gatineau, Savard decided to pursue an English education.
"I figured that it would be better career-wise to pursue my studies in English rather than French because there are a lot more career opportunities."
Savard chose to complete a Bachelor of Arts degree in History at Carleton with a minor in Geography. She was specifically interested in Russian history, taking every class she could on the subject.
"The way that they see the world is quite different from what we learn about Russia," she says.
Savard went one step further with an undergraduate thesis on the topic of women in the Soviet military. She came across a book entitled The Night Witches, about female Soviet bombers who flew bombing raids over Berlin in the Second World War.
"Histories of women in combat aren't that typical," Savard explains.
Further research found that women in the Soviet military were among the first to gain equal rights to men, with Canada and the United States coming much later.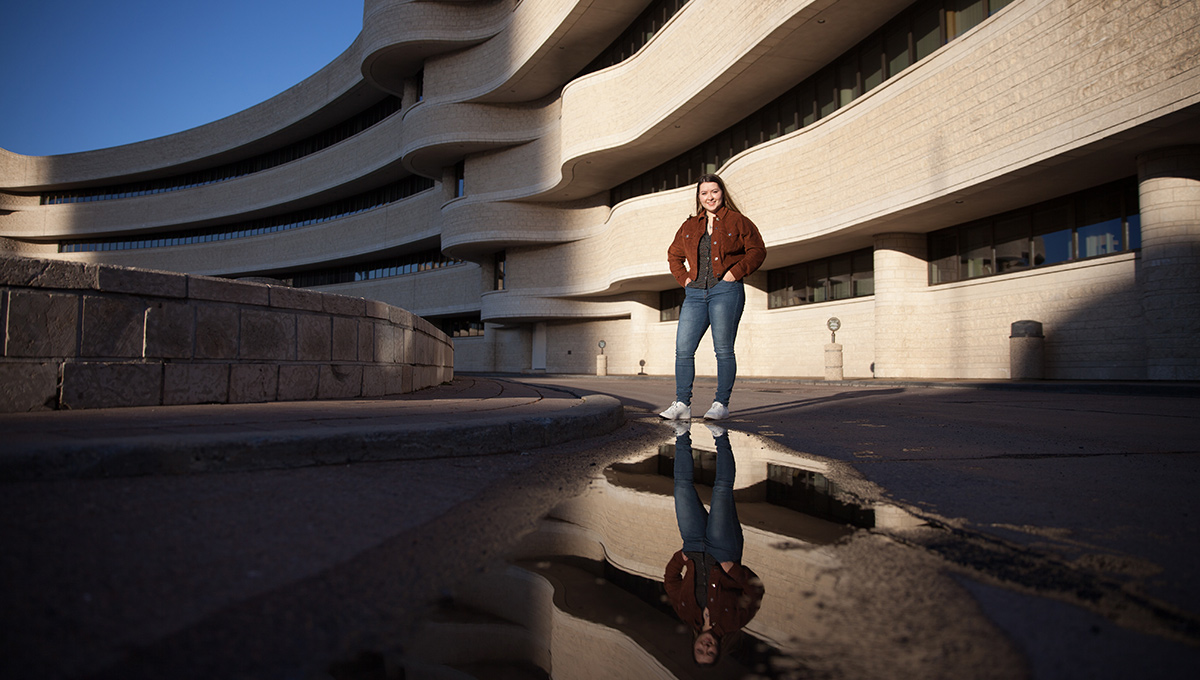 Savard is herself a member of the Canadian Forces. She joined as a student, attracted by an offer of a full-time summer job and part-time hours the rest of the year. Her job as a signals intelligence specialist requires her to intercept radio transmissions and analyze them.
She credits Carleton's Department of History with helping her secure a position at Transport Canada as a historical researcher, where she worked on an online tool to search historical vessel registrations. She also spent her course practicum as an archival researcher at the Diefenbunker Museum.
That experience convinced Savard to pursue a master's degree in History, offering her an opportunity to continue her collaboration with Carleton's historians, who were key in helping her determine what she wanted to study.
After her degree, she is hoping for a job in government or at a museum, or even stay in the military. She wants to be "surrounded by history and also able to practice analytical research."