Tayler Hernandez left North America for the first time in her life and headed to Uganda to fulfill her international experience requirement as a student in the Bachelor of Global and International Studies (BGInS), a first-in-Canada program that began in 2015.
Karlena Koot headed to London in the United Kingdom for her international placement.
Both third-year honours students at Carleton University spent last summer working and studying abroad, experiences they say exceeded all expectations.
"I enjoyed every minute of my time in Uganda," says Hernandez, who is specializing in Global Development and minoring in Political Science.
"It was one of the most memorable, exciting and rewarding experiences I've ever had, that also challenged me in new ways.
"The entire experience was unfamiliar to me. From flying on a plane, to obtaining a visa, to living, studying and working in a developing country. I also had the opportunity to travel a bit within Uganda and to Rwanda, which was exciting."
For three months, she was at Insight Global Education's Semester in Development program, where she worked four days a week for Sawa World, which is focused on poverty alleviation and empowering local people, and took two courses one day a week at Makerere University.
"My internship involved working for the DREAMS Sparked Women project, which specifically targeted young girls and women aged 15 to 24, to teach them relevant skills to feel empowered, prepare them to start their own business and thereby reduce their risk of contracting HIV/AIDS," says Hernandez. Her role involved data entry and analysis, writing reports, field visits in rural Uganda and assisting with workshops.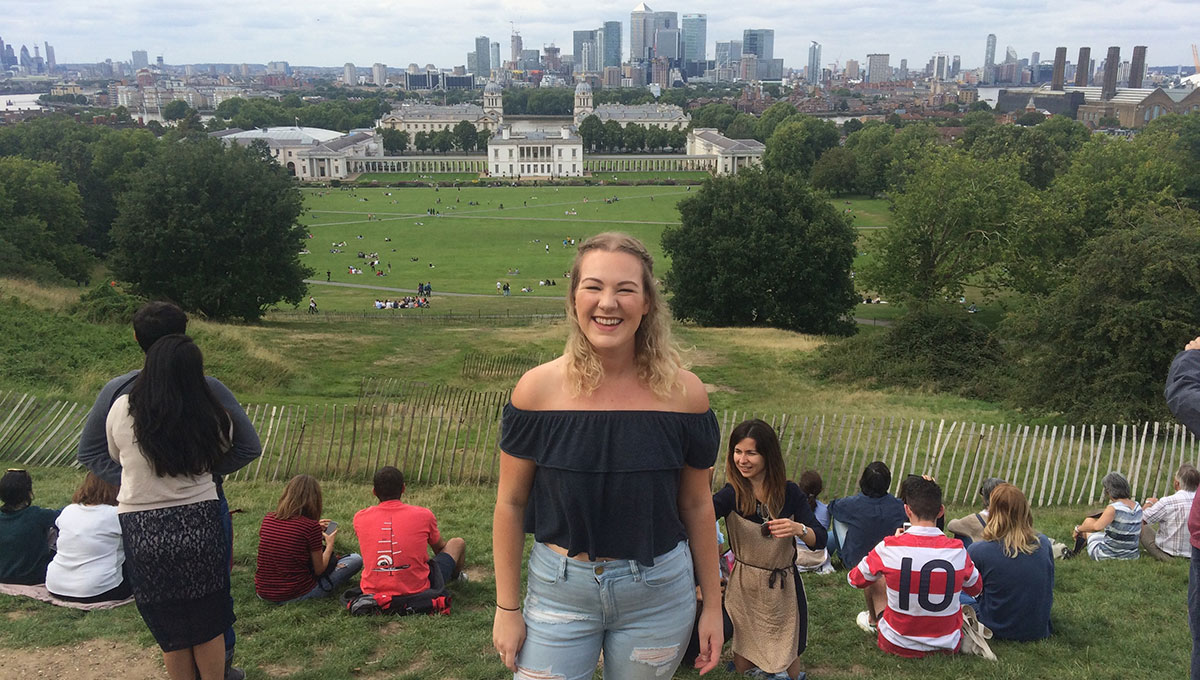 Travelling for Field Work
Sawa World's work aligns with what Hernandez foresees as her future career path in development work and travelling to the field to conduct research. "I think my placement was a great educational opportunity that taught me things I would never have been able to learn from sitting in a classroom."
"I hope to go on to complete a master's program in development studies to further my understanding of this field and continue to develop my critical thinking skills," says Hernandez.
"I do believe that BGInS has prepared me for this."
The program will graduate its first group of honours students in June 2019. With more than 600 students currently enrolled, BGInS Director Chris Brown estimates the program will reach full capacity next year, with enrollment at approximately 900.
The joint initiative between Carleton's Faculty of Arts and Social Sciences and Faculty of Public Affairs has 17 academic specializations, but all students take the same nine core courses designed to give them a global perspective, enhanced by the requirement to complete an international experience and become proficient in a second language.
"Students are eligible to undertake the international experience requirement only once they have obtained third-year standing in the degree," says Brown.
"The first cohort of BGInS students embarked on their international experiences in 2017."
Students have several options for the international requirement. Last summer, 17 students took part in internships in 13 countries. An experiential learning course was offered in Belize, as well as academic courses in South Africa. During the current fall/winter academic sessions, a further 36 students are on exchange in 14 countries. This coming summer, there will be options in Kenya, the Netherlands, Israel and Brussels.
For students unable to travel outside Canada, a partnership between Carleton and Cuso International is providing the opportunity to work remotely with farmers in Peru. These farmers are trying to generate an income in an urban setting and 21 BGInS students are providing research, project design support and development strategies over Skype, email and other online communication tools.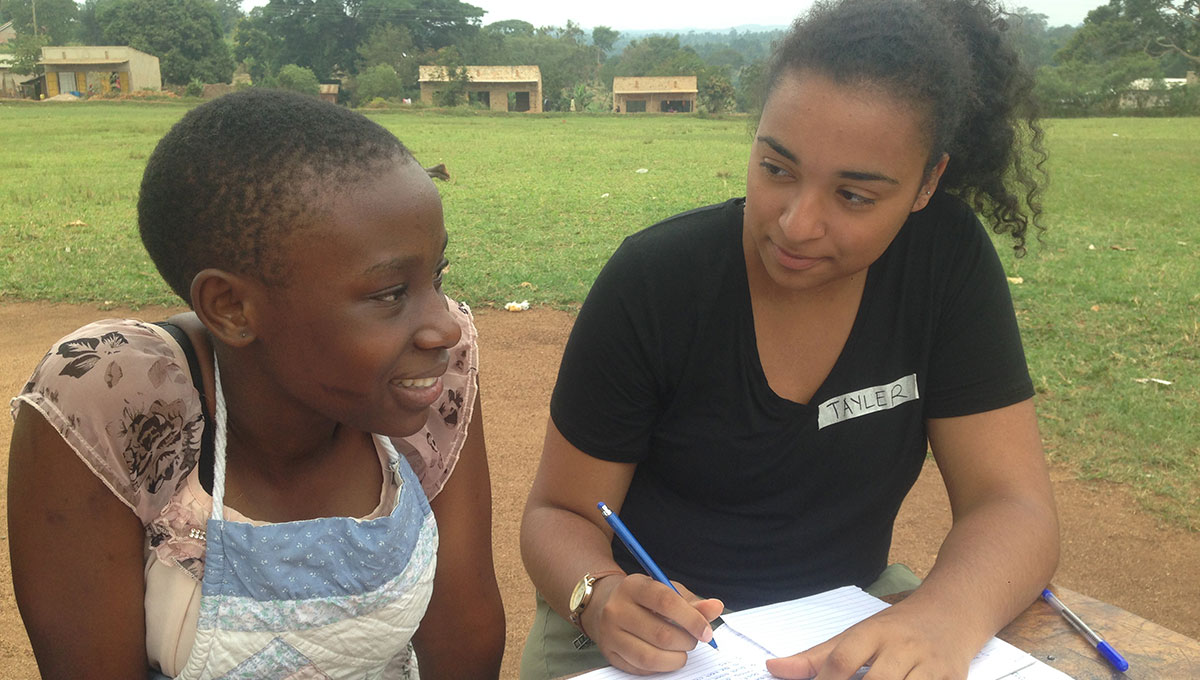 Variety of Placements Growing
The variety of international experiences is growing and Brown and his team are working on securing future placements and partnerships.
"We anticipate that, in future years, when both third- and fourth-year students will be eligible to complete the international experience requirement, we will need to make places for about 200 students per year," says Brown.
Prof. Pablo Heidrich teaches first and second-year students about the global economy and believes the international experience and strong disciplinary identity of the program open up many opportunities for their professional futures.
"Students are well-rounded and are aware of what the world is about and how the world affects the here and now," says Heidrich.
"Employers are looking for people who are different, who have skills and know the world beyond them and are not intimidated by different cultures."
Heidrich estimates that approximately five per cent of undergraduates from Canadian universities go abroad in comparison to about 15 per cent in the United States and 30 per cent in Europe.
"As an economist, over two-thirds of what Canada consumes and produces is from abroad," says Heidrich. "This international program gives students an edge."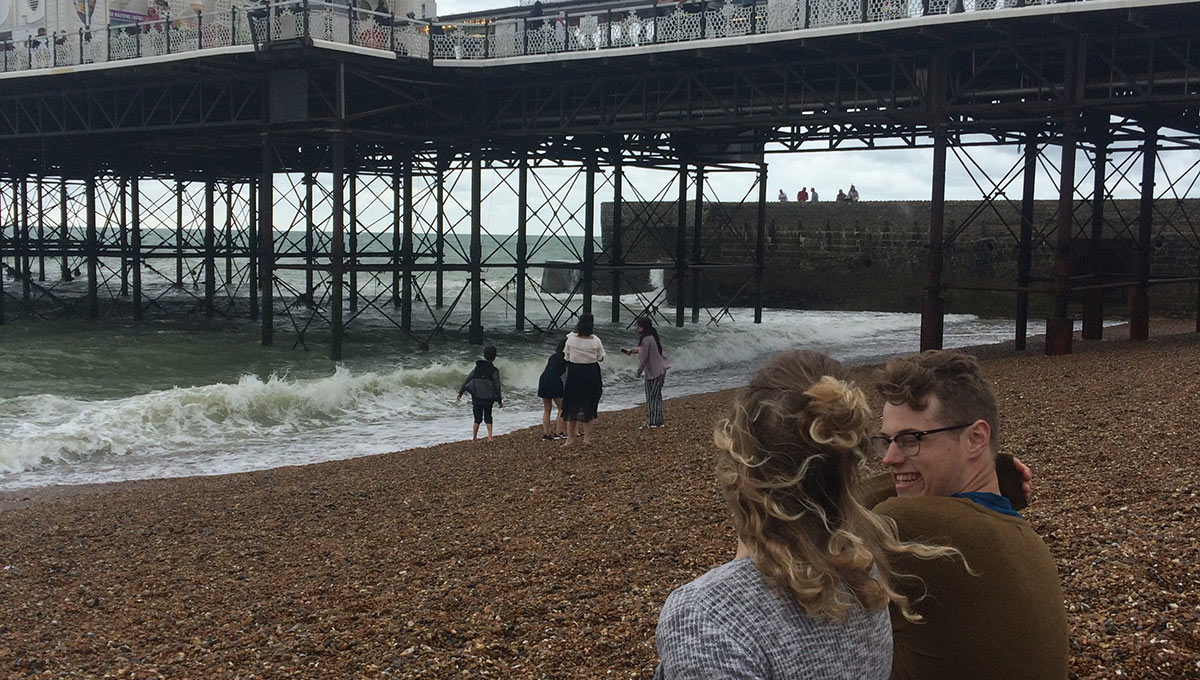 Global and International Studies Students Broaden Their Horizons
Koot is specializing in Global Law and Social Justice and is part of the first group of honours graduates.
Last summer, she interned in London at the International Senior Lawyers Project (ISLP), a law firm and non-governmental organization (NGO). "They partner with governments of developing countries and larger NGOs to conduct legal projects and training," explains Koot, who conducted research, prepared legal documents, attended meetings and did various housekeeping tasks.
Enamoured with living in London and grateful for the work experience, Koot says interning with ISLP helped her understand the kind of field she wants to pursue after graduation.
"My dream is to attend law school and study international law. However, I am currently working for a Member of Parliament (MP) and would consider taking a gap in between my bachelor's and law school to work as a legislative or administrative assistant to an MP," says Koot.
"Another option I am considering is pursuing a master's degree in either International Affairs or Political Management, both at Carleton.
"My intention was always to continue my education past a bachelor and BGInS is an amazing jumping off point," says Koot, who has loved learning about international law and global affairs.
BGInS Prof. Kamari Clarke is confident that BGInS is addressing issues of significance to students.
"Future careers are likely to involve more complex ways of thinking about the world than we've been used to," says Clarke. "Our interdisciplinary degree emphasizes teaching about global affairs by explaining how societies, institutions, cultural practices, economies, technologies, etc. are highly interconnected and require new ways of thinking about sociality.
"Our students are being trained using a range of modalities for understanding these complexities. From various theoretical approaches to more practical international opportunities to live and experience worlds outside of their own—this is a major feature of the BGInS degree."
Likely career paths for students will be in the public service, diplomacy, law, NGOs, intelligence services, development agencies, inter-governmental organizations, research and academia, says Clarke.
"This program has had significant appeal and enrolment. It is very popular and certainly unique in Canada. It is the only program of its kind here. The interdisciplinary and multidisciplinary approach allows our students to broaden their horizons during this critical period of their learning."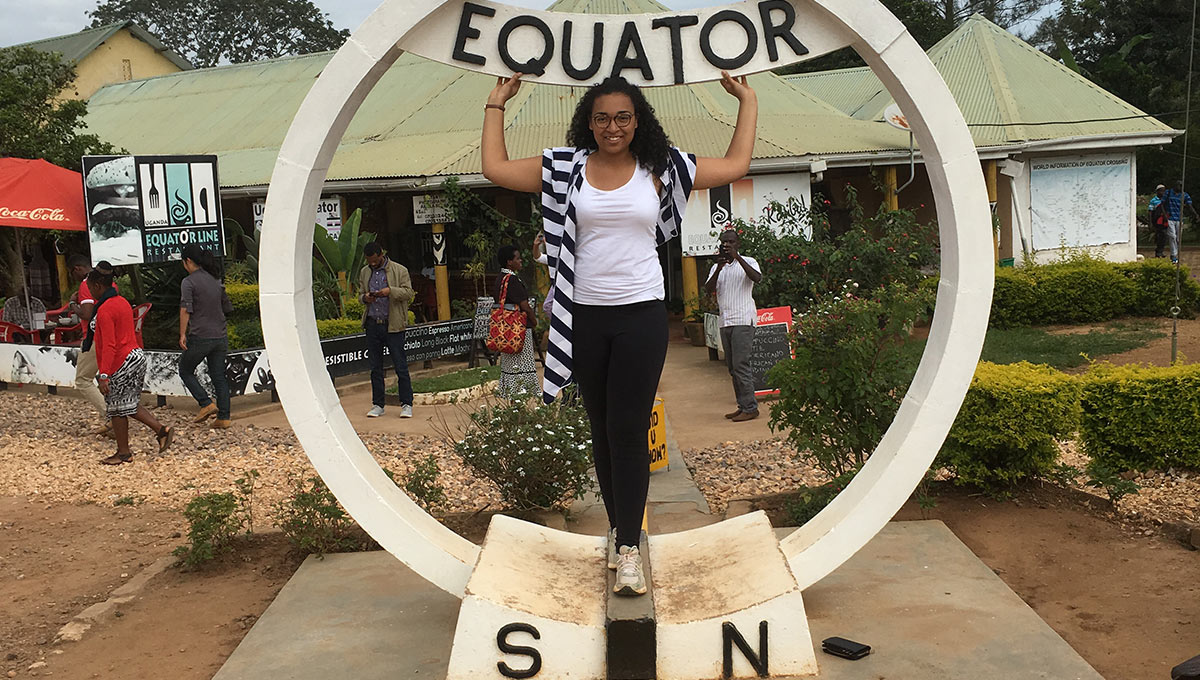 Focused on French
Both Koot and Hernandez chose to continue improving their French language skills to fulfill the second language requirement of BGInS.
"I chose to continue my education in French as I hope to work for the government when I graduate," says Koot.
"I already had French language classes throughout elementary and secondary school, but university French is much more intensive."
Hernandez had taken core French classes in high school but wanted to pursue greater fluency. "I wanted to improve my speaking and conversational skills because French is extremely relevant both within Canada and internationally."
A seasoned traveller, Koot's placement in London was her first experience being entirely alone in a foreign country.
"It was very empowering establishing myself in London, as well as doing regular things like sightseeing or going to a restaurant alone."
For Koot, learning a lot about herself was the pinnacle of how the international placement enriched her life.
"It is an experience that I will never forget. And a lesson that, at 20, I'm glad I learned on my own."
Friday, March 2, 2018 in Arts and Social Sciences, Experiential Learning, Public Affairs
Share: Twitter, Facebook