By Dan Rubinstein
Photos by Josh Hotz
Shireen Hassim, an internationally renowned expert in feminist theory, politics, social movements and collective action, spent the 2017-2018 academic year as a distinguished visiting professor at the Radcliffe Institute for Advanced Study at Harvard.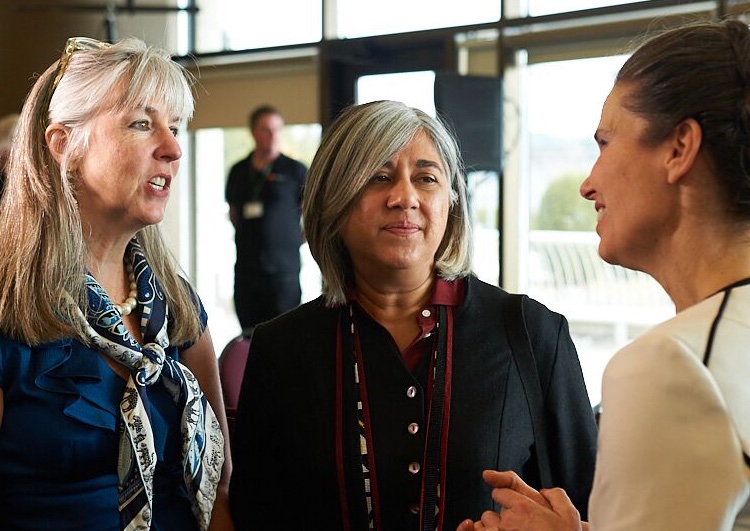 But after returning to her faculty position at the University of the Witwatersrand in her native South Africa for a few months when the Harvard fellowship finished, Hassim has arrived at Carleton University for a seven-year term as Canada 150 Research Chair in Gender and African Politics – part of a $117.6-million federal program to create two dozen new research chairs and enhance the country's efforts to become a destination of choice for leading scholars and scientists from around the world.
"Canada is seen as a beacon of science around the world because of our strong commitment to science, research and evidence-based decision making," Science Minister Kirsty Duncan said during a ceremony at the Canadian Museum of History last spring to introduce 12 of the new chairs, including Hassim.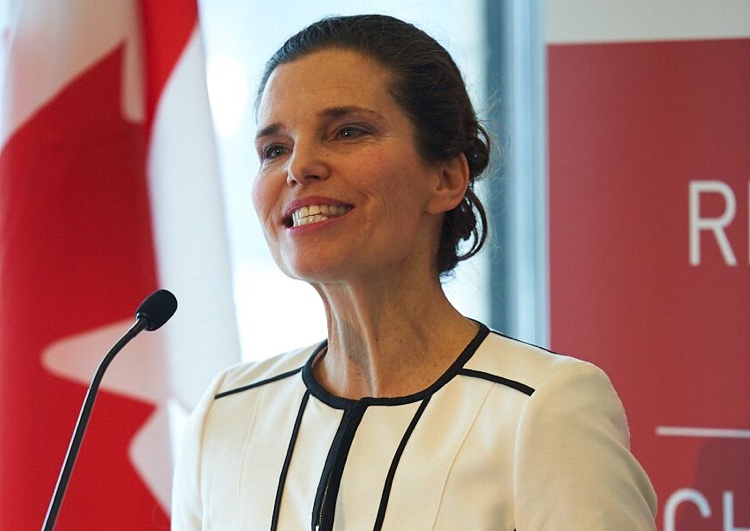 "Science is the first steps toward building a knowledge-based economy and the jobs of the future," said Duncan. "As I like to say, it all starts with science."
Hassim's position at Carleton will contribute to the university's pursuit of research excellence, and it is a coup for the Institute for African Studies, her academic home on campus. Carleton is the only Canadian university with a stand-alone Institute of African Studies offering degree programs.
Carleton English Prof. Pius Adesanmi, the institute's director, says that Hassim's position as the institute's second full faculty member — the 50 or so other professors associated with the unit are all cross-appointed — is a huge leap forward.
"This is the culmination of Carleton's vision for African Studies," says Adesanmi. "We're a dynamic community of scholars, and this will significantly increase our capacity."
"Carleton's African Studies scholars are well known across Africa," says Hassim, who did her PhD at Toronto's York University. "The chance to work with some great historians, anthropologists and literature scholars was a very attractive opportunity."
Hassim is the first female black full professor of political science in South Africa and is a member of the steering committee for the country's Women's Living History Monument, which is developing the first museum of women's history in Africa.
Canada's diverse society and determination to be a good global citizen were also factors in her decision to come to Carleton.
"I am excited to welcome Shireen, a world-class social scientist, to Carleton," said Rafik Goubran, the university's vice-president (Research and International). "Our ability to do impactful research depends on attracting the best and brightest scholars, and the fact that her work has an international scope will allow us to demonstrate the valuable role that Carleton can play toward advancing knowledge in Canada and beyond."
As a chair at Carleton, according to her application, Hassim "will convene collaborative projects that apply an interdisciplinary lens to the study of governance and governmentality and ways that gender and sexualities are constituted in Africa, facilitate new ways of thinking about linkages between north and south in late capitalism, and disrupt conventional geographical boundaries in scholarship."
Hassim has written and edited several books, including No Shortcuts to Power: African Women in Politics and Policy Making (2003) and Go Home or Die Here: Violence, Xenophobia, and the Reinvention of Difference in South Africa (2008).
While at Harvard, she worked on a biography of one of the most fascinating women in South African intellectual and political life: Fatima Meer, the first black woman to occupy an academic post at a white university in South Africa and Nelson Mandela's first biographer.
"It's incredible that in the 21stcentury, half of the world's population are still treated as second-class citizens," Hassim says about her relentless passion for gender studies. "We need to understand why this history of inequality is so profound in so many different countries, in so many different institutions, in so many different ways."
The "me too" movement, Hassim says, is a result of women who have gained access to traditionally male institutions seizing the opportunity to speak out. It's an important moment, she says, noting that the progress towards equality is not necessarily linear and that societies can backslide — as evidenced by current political trends in the United States and United Kingdom.
"I deeply understand what it feels like to be considered an interloper at an institution," she says, "and think that Africa has a lot of insight to offer in this area. A lot of today's problems in North America and Europe, we have already experienced in Africa. We've seen leaders like Donald Trump again and again in Africa. We know what they're all about."
Of the 24 Canada 150 Research Chairs, nearly 60 percent are women, Duncan noted at the ceremony.
Moreover, 42 percent are ex-pat Canadian researchers who are choosing to return to Canada to carry out their ambitious research programs.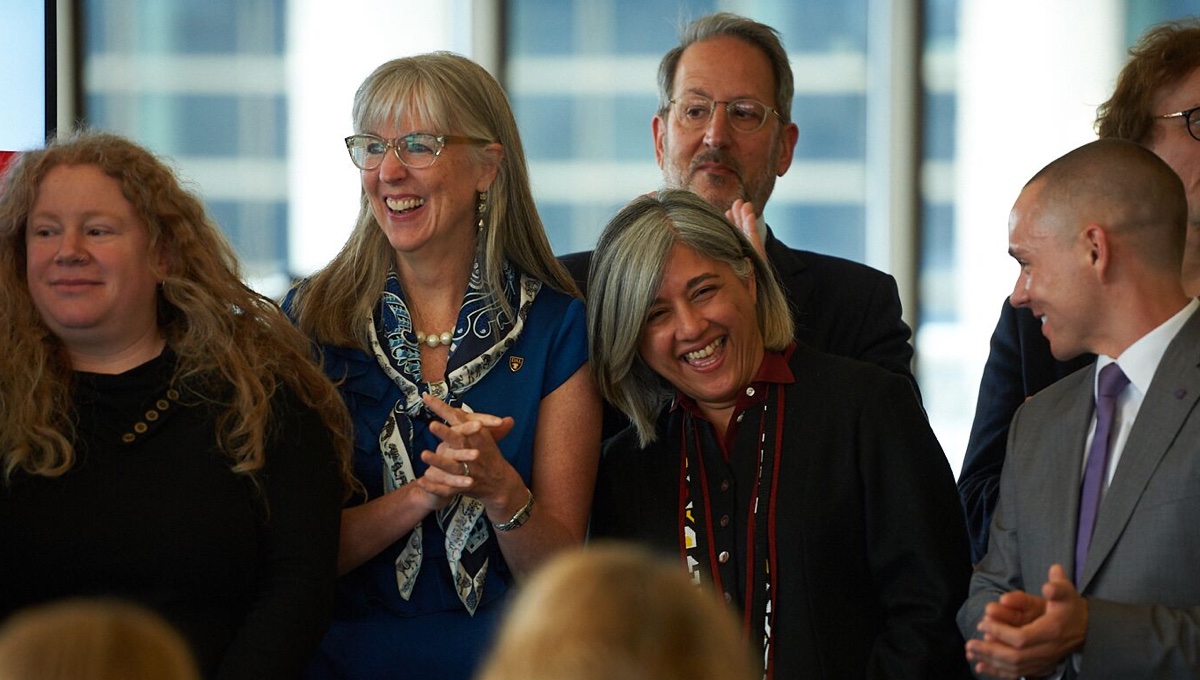 "We believe Canada is truly one of the best places in the world to conduct innovative, cutting-edge research that can harness the power of human ingenuity and creativity to advance our collective goals," said Ted Hewitt, president of the Social Sciences and Humanities Research Council of Canada (SSHRC), which is helping to deliver the Canada 150 Research Chair program with the Natural Sciences and Engineering Research Council and the Canadian Institutes of Health Research.
"Our Canada 150 Research Chairs are evidence of Canada's success in attracting top international talent," said Hewitt, "and we are proud that they have chosen Canada as the best place to pursue their groundbreaking research, and to mentor and train graduate students and postdoctoral fellows, who will become the next generation of leaders in all areas of our society and economy."
The Canada Foundation for Innovation is providing additional investments of more than $830,000 to support the chairs.
The investment in the Canada 150 Research Chairs program is aligned with the government's overall support for science, which included more than $4 billion in funding for basic science in the recent 2018 budget.
Thursday, February 14, 2019 in Research
Share: Twitter, Facebook