By Ellen Tsaprailis
Photos by Fangliang Xu
Carleton University students Mercedes Veselka and Samah Saci will cross the floor on Saturday, Nov. 9, 2019 to receive the top two outstanding academic awards at Fall Convocation along with their respective degrees.
Both say they were shocked and surprised to discover they had won the esteemed awards.
"My parents can confirm that I didn't even really think it was real for the first week or so," says Veselka. "I feel so honoured to be acknowledged for all the long days of studying over the last four years. I worked hard to prioritize learning and it was wonderful for that to be rewarded."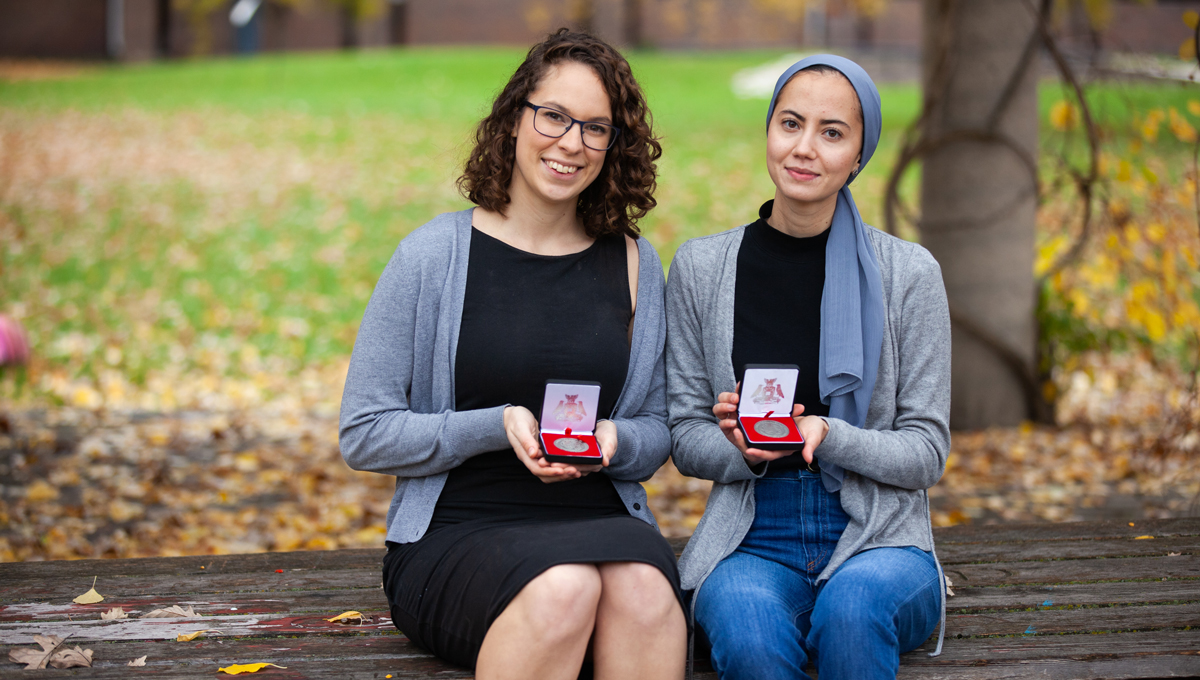 Celebrating Outstanding Academic Achievement
Veselka is the Chancellor's Medal winner – given to an undergraduate student of outstanding academic achievement.
She is graduating with a combined major in Linguistics and Applied Linguistics and Discourse studies and concurrently earned a Certificate in the Teaching of English as a Second Language (CTESL).
"The CTESL certification was one of the reasons I chose Carleton over other universities because they offered this practical certification," says Veselka.
"I really can't express how grateful I am for the Linguistics Department and their willingness to accommodate and encourage you in your academic career. The professors are so passionate about what they do. I loved my program because it provided lots of interesting opportunities and exposed me to many different perspectives, but (was) also small enough that I could recognize my classmates and feel as if my professors were really invested in my learning."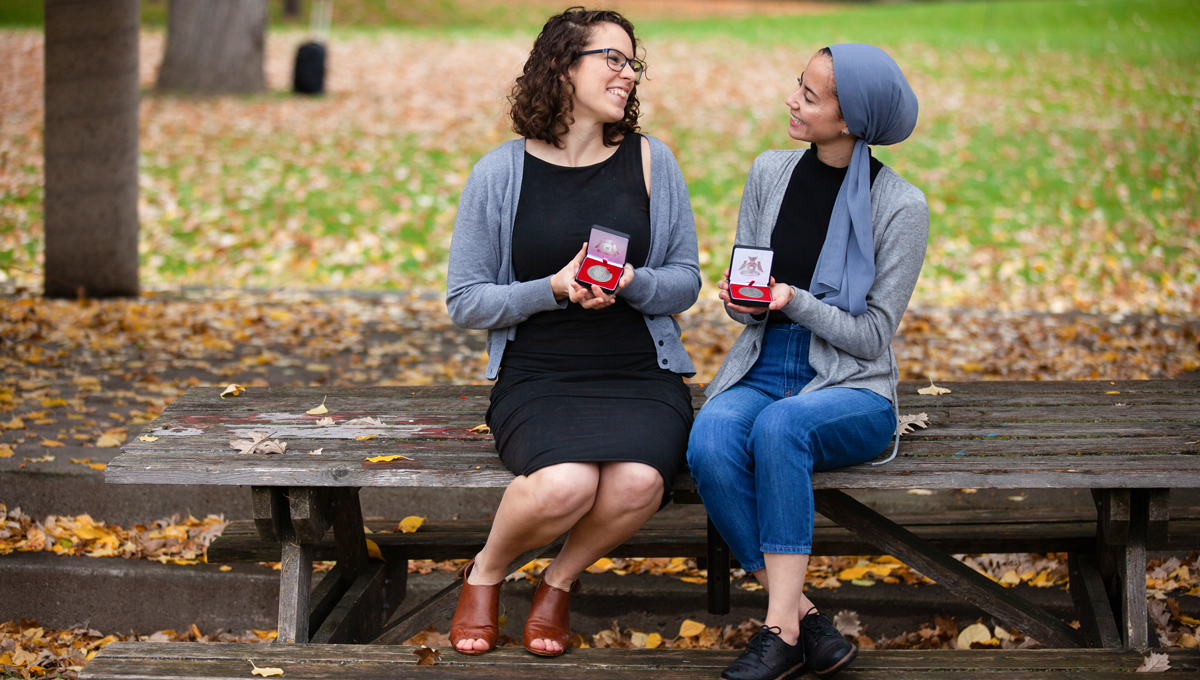 Investing in Learning
Samah Saci is the President's Medal recipient, awarded to the student with the highest standing in a general degree program of studies.
Saci is receiving her Bachelor of Cognitive Science with a minor in Psychology.
"I really enjoyed my experience at Carleton,'' she says. "This was my second bachelor's degree (the first one was Biology), so I could have gone elsewhere for a different experience, but I chose to stay," says Saci.
"Not only are Carleton professors passionate about their work, they also genuinely care for their students and want to see them succeed. And the beautiful campus is an added bonus."
Saci is now working as a research assistant at a human physiology lab and plans to continue working for awhile before possibly pursuing further education.
Veselka found employment as an English as a Second Language supply teacher with the Ottawa-Carleton District School Board. She is hoping to continue on to graduate studies in the future.
"I am interested in taking a master's in teaching English as a Second Language—particularly looking at literacy students or those who have very little or no education in their first language before trying to learn English," says Veselka.
"There are very limited materials and research on the most effective ways to teach English to this population because the challenges these students are presented with are so varied, and teaching them means teaching skills in their second language that they have not encountered adequately in a language they understand."
Also taking a top award is Ying He, who is graduating with a PhD in Electrical and Computer Engineering. He is the recipient of the Governor General's medal, awarded annually to a student standing at the head of the graduating class at the graduate level. The award is donated by Her Excellency the Governor General of Canada.
Tuesday, November 5, 2019 in Convocation
Share: Twitter, Facebook